Wedding Inspirations- Seating Charts & Escort Cards
Your seating chart or escort card display is a piece of the wedding that lets you get creative. There are so many creative ways to direct your wedding guest to their seats, so here are some of our favorites to inspire you.
Seating Charts
Travis and Elizabeth's Harry Potter wedding wouldn't be complete without a few scrolls.This unique, yet simple seating chart set the theme for the wedding reception.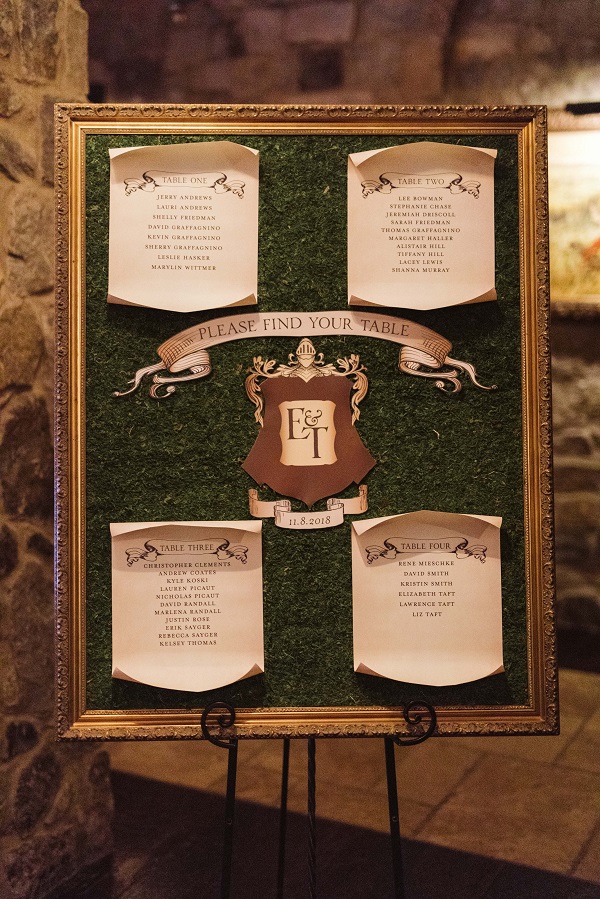 For Abby and Brad's whimsical butterfly wedding; the guests were greeted by a handcrafted seating chart from The Chalk Shop. This type of seating chart created a personal touch for the bride and groom.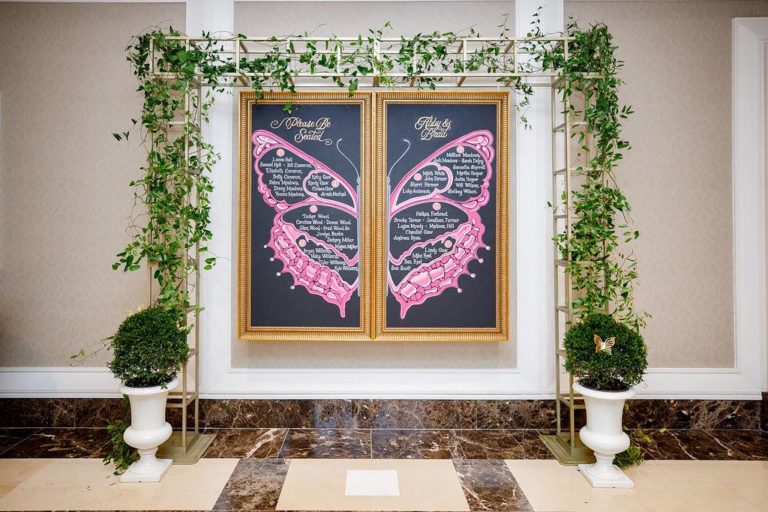 Amy and John's vintage campground wedding was filled with charm and rustic romance. Their seating chart brought a fun and minimalist approach to their wedding design.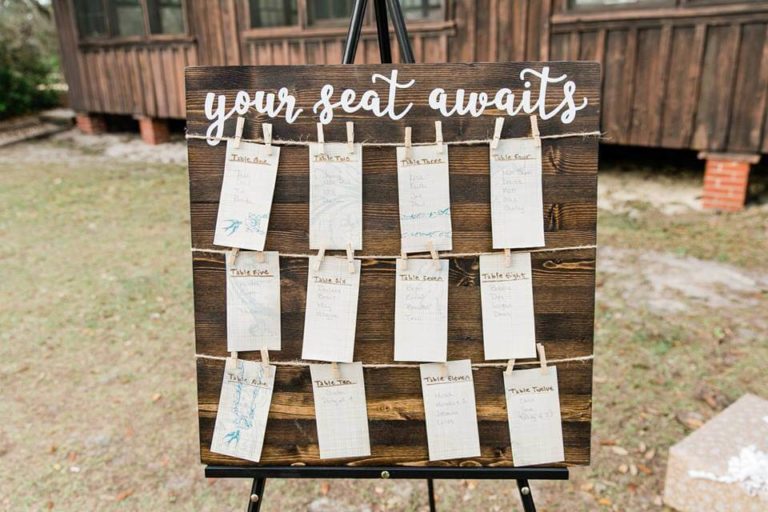 Escort Cards
Kenelyn and Philip used our Billy Mark Buffet Table to display their escort cards. In the open drawer, garden roses spilled out. With so many options in our catalog, our vintage furniture is always a favorite with our couples.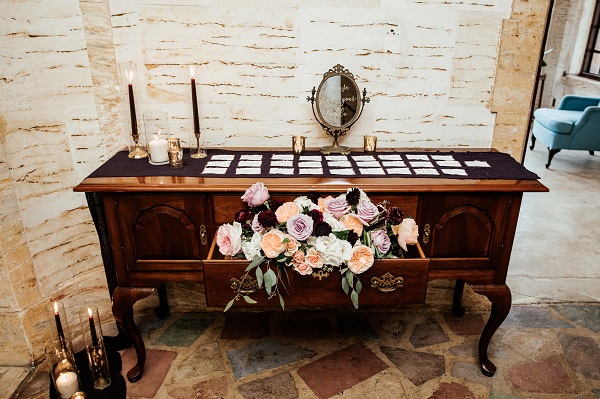 For Keith and Melissa's wedding they chose escort cards that were fun and personalized.They resembled football tickets and played homage to Keith's football career. There was a ticket booth for guests to enter through before heading into the elegant reception ballroom. We loved this fun and unique detail.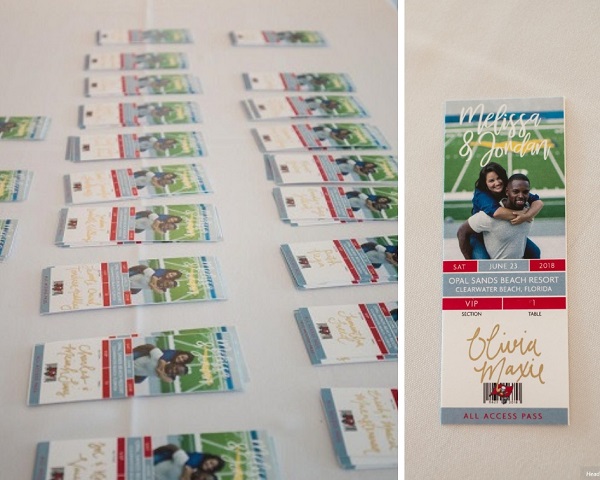 Mekdes and Wayne's wedding guests were directed to our beautiful Boxwood Hedge Wall that was used as a unique seating chart. After the guests took their escort cards off the ribbons, the wall made for a perfect photo backdrop.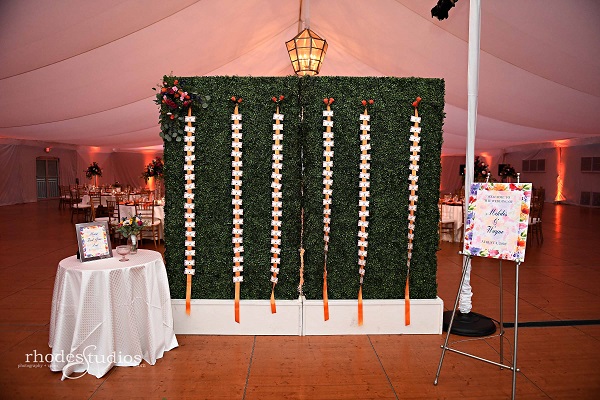 Featured Products: Boxwood Hedge Wall and  Billy Mark Buffet Table