An Intimate Wedding for Dan and Sean
When you start planning your wedding day, deciding if you and your partner would prefer a large or an intimate wedding  will be the first step in the planning and creating process. Making sure that both you and your soon to be spouse are comfortable and at ease on this big day will guarantee a memorable start to your life together.
Dan and Sean, chose the gorgeous The Capen House for their intimate wedding.  The planning team from Plan It  worked with the couple to create an intimate wedding that was filled with elegance, grace and a close-family vibe. With right around 60 wedding guests, Dan and Sean's wedding was a great example of how an intimate wedding might be the perfect wedding for you.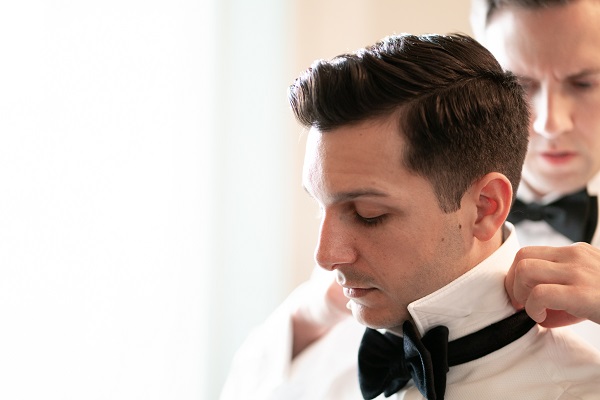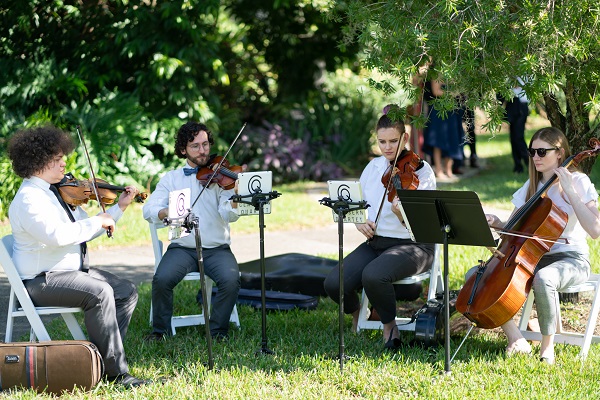 Is an intimate wedding right for you?
If you are still not sure if an intimate wedding is the ideal wedding for you and your fiancé, here are eight reasons to think about as we revisit Dan and Sean's beautiful wedding celebration.
1. Your Wedding Day will be Filled with the Most Important People in Your Life. Dan and Sean had a wonderful time getting ready and spending the moment before their wedding ceremony with their close family members. The photography team with ClosShot was able to capture numerous candid shots of the grooms with their family in a relaxed and comfortable atmosphere.
Which leads us to #2;
2. YOU Will Feel More Relaxed. Your wedding will feel more like a celebration with close-knit friends and family, than a production. As Dan and Sean walked hand-in-hand on the lush green lawn of the Capen House for their wedding ceremony, you can sense their calmness. Dan's brother preformed the wedding ceremony, making the intimate wedding was more personal and meaningful to the couple as well as calming any wedding jitters the grooms might have had.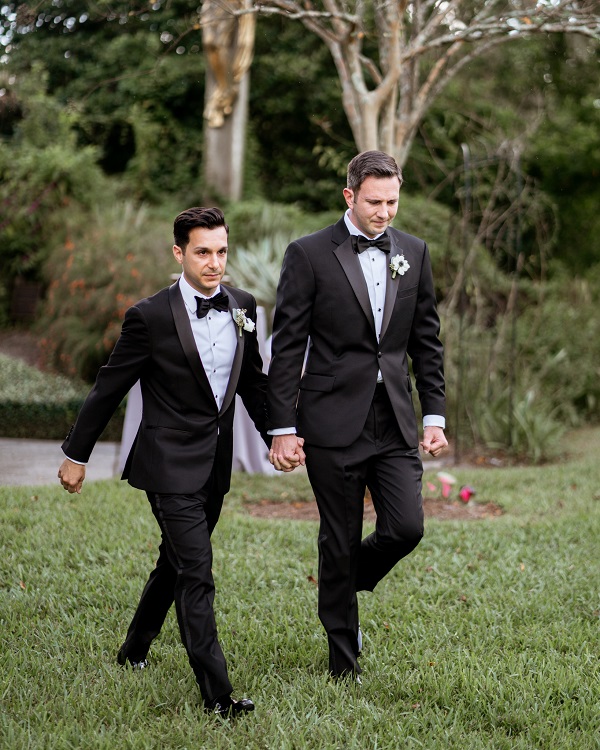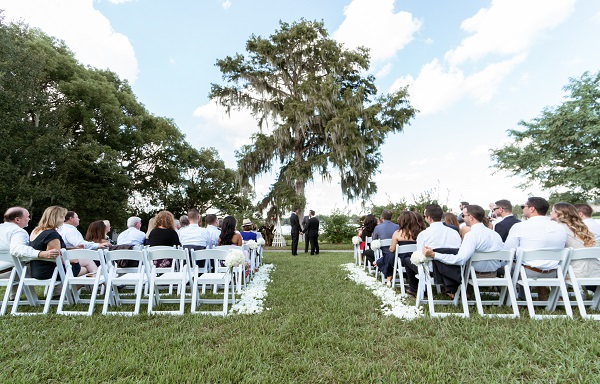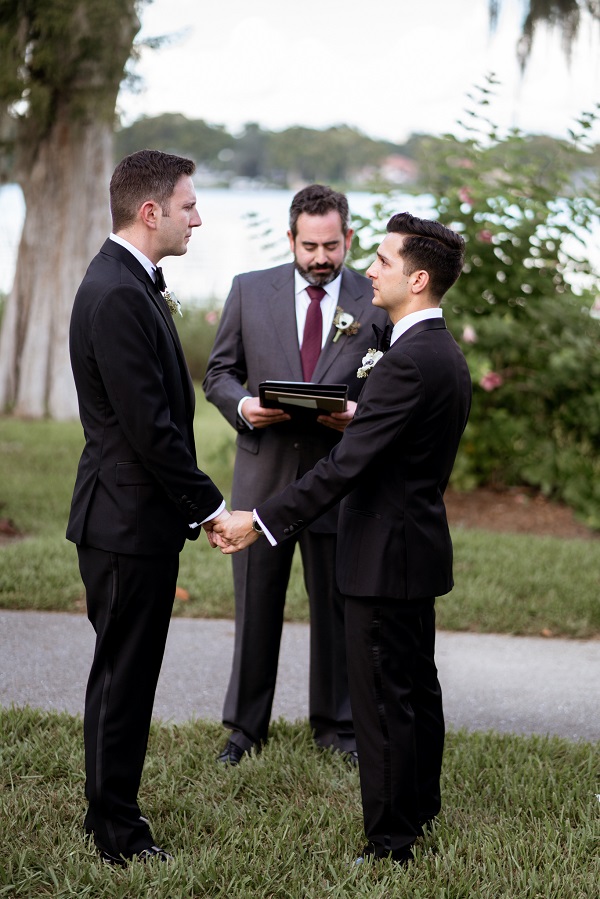 3. Your Guests Will Feel Relaxed.  During a small, intimate wedding, newlyweds are more likely to be able to spend quality time with their wedding guests. Making them feel included and welcomed. Following their wedding ceremony, Dan and Sean invited their guests to a quaint cocktail hour while they took some time to enjoy the grounds and capture a few pictures around the venue.
4. You Get More One-on-One Time with Your Guests.  When the guest list is small, wedding guests will have a better opportunity to mingle with  others. In fact, there's a good chance that many of your guests will know one another. It was evident that the marriage of Dan and Sean was a celebration of the two families and their close friends!
5.You Will Get Quality Time with Your Spouse. Not many couples get to stop and soak it all in on their wedding day due to the stress, and obligatory conversations during the  day. With less to stress about, Dan and Sean were able to steal moments away for some time together, which is what the whole day is about, right?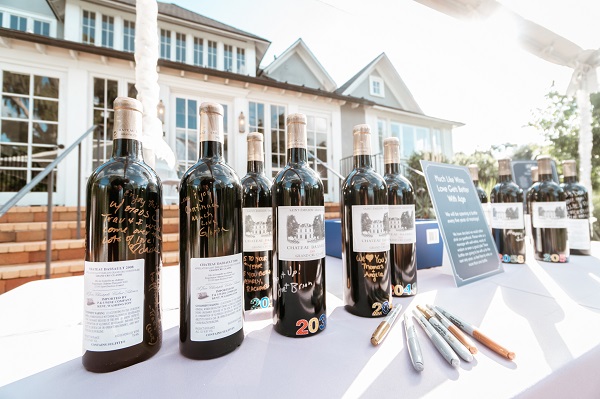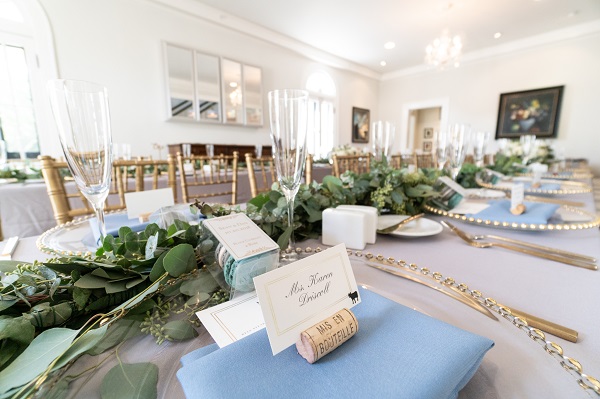 6. You Can Get Creative with Your Reception. With a smaller guest list, you are able to create a more personal reception setting. Dan and Sean loved the idea and look of long tables for the wedding guests to dine at. Covered with blue and gold detailing (including our Brushed Gold Flatware) the design was reminiscent  of a family meal.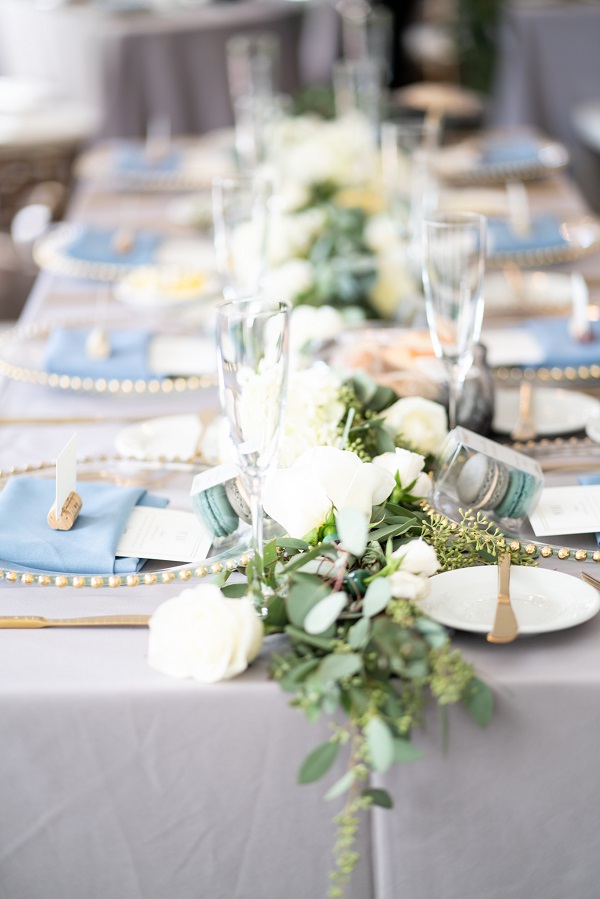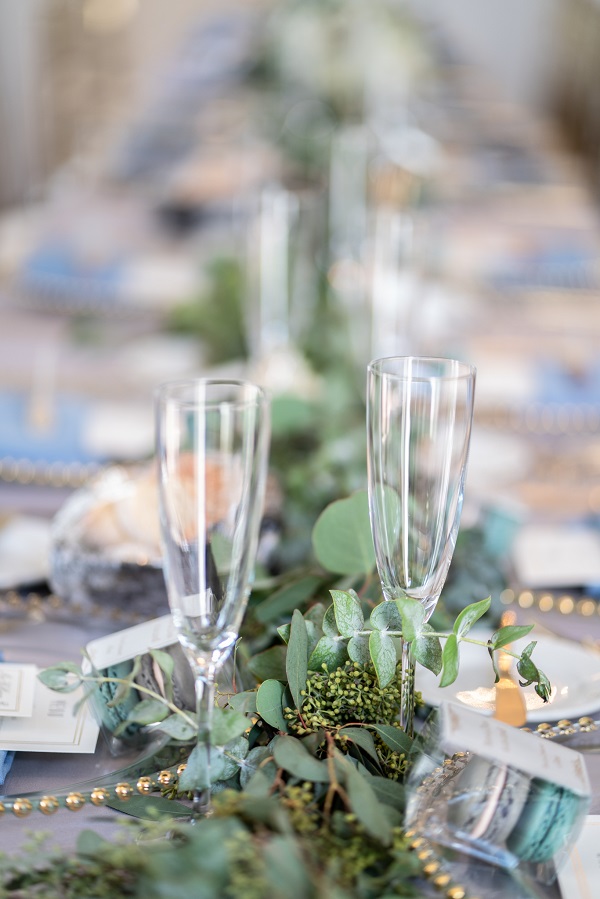 7. YOU Can Have Fun. With your friends and family in a comfortable setting, you'll feel free to dance, and celebrate. The always energetic Fyerfly Productions kicked the night off with a sweet first dance and made sure that the dance floor was packed the rest of the night. Dan and Sean enjoyed mixing and mingling with their wedding guests all night.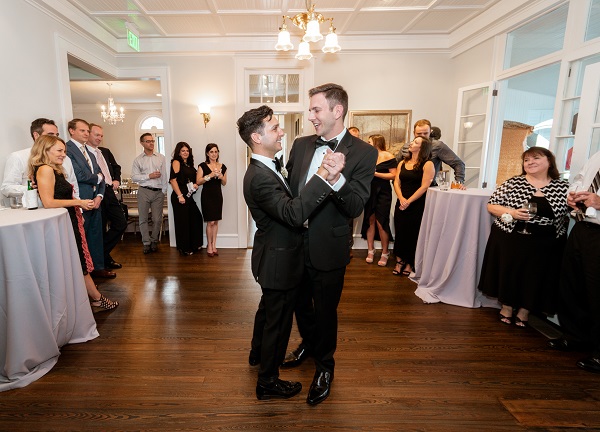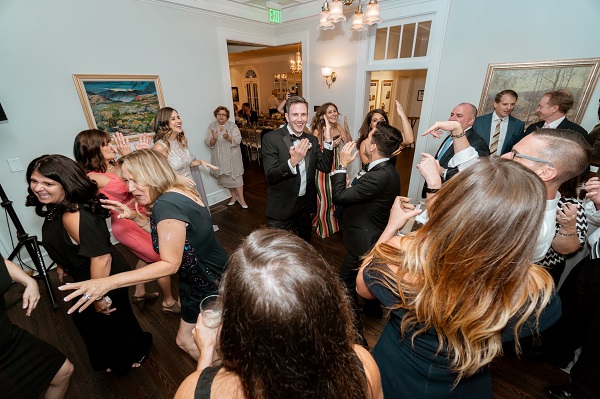 8. Your Wedding Will Be Memorable. Not just for your wedding guests, but for you as well. Knowing that your special day was celebrated with the most important people in your lives will mark the celebration as memorable. We know that as Dan and Sean said good night to their family and friends, they all left knowing that they were part of a beautiful celebration.
A Chair Affair featured products: Brushed Gold Flatware
Venue: The Capen House  |  Planning: Plan It  |  Photographer: ClosShot  |  Caterer: Puff N Stuff  |  DJ: Fyerfly Productions  |  Florist: Orlando Flower Market  |  Cake: Sprinkles  |  Chairs & Chargers: Orlando Wedding & Party Rentals  |  Flatware: A Chair Affair