Embark on a hauntingly good time this season with your next Halloween celebration! Whether it's a gathering of friends and family, a corporate event, or a wedding, immerse your space in eerie delight. From tables to chairs, tabletop items to decor, drench everything in shades of black, purple, orange, and burgundy. Seeking guidance on the spook-tastic setup? Look no further than A Chair Affair, where we're conjuring tips to help you craft the ultimate Halloween-themed event!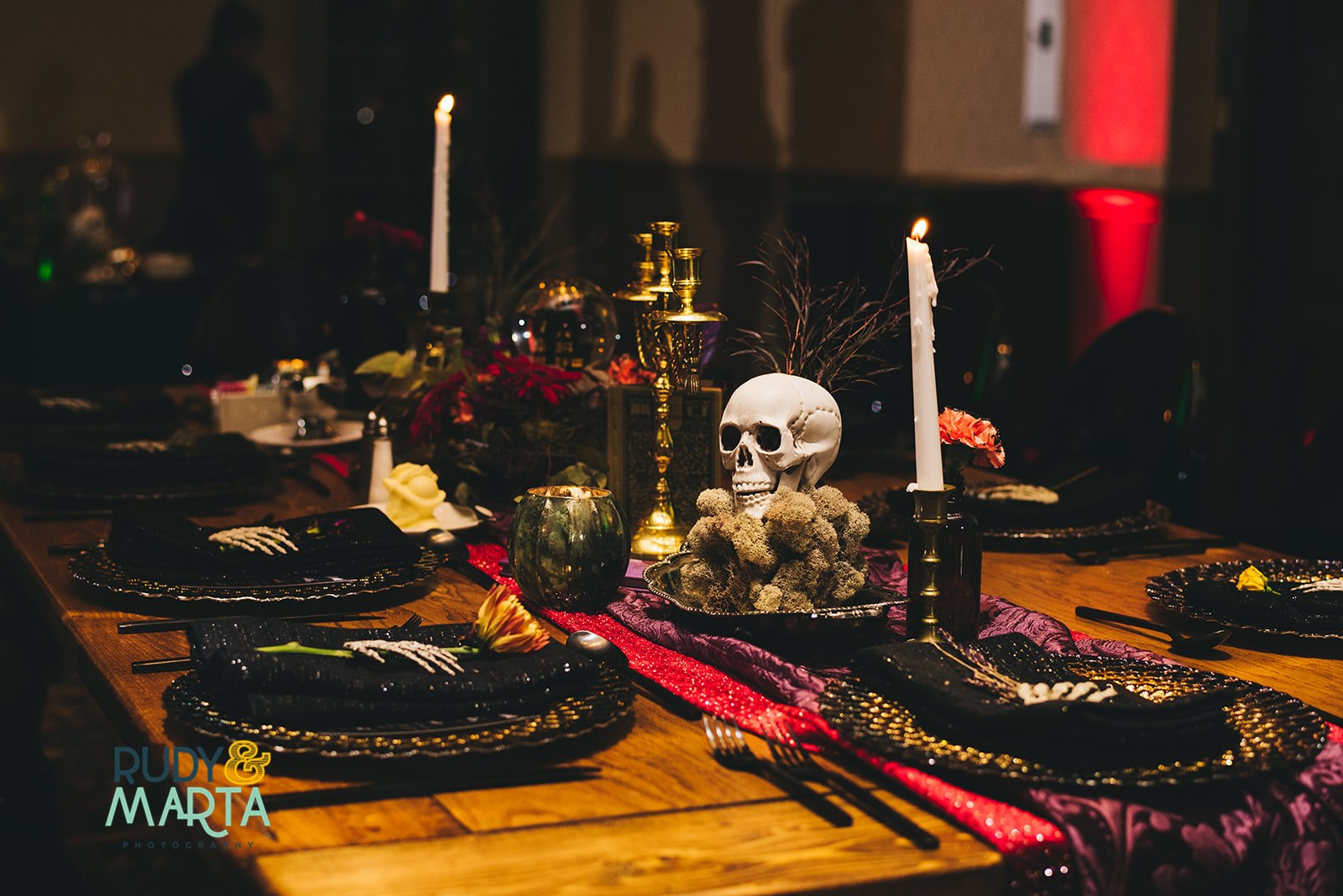 Choose the right furniture
For your spooktacular Halloween-themed event or wedding, selecting the right furniture is key to setting the eerie ambiance you desire. To achieve that hauntingly perfect atmosphere, consider opting for dark furniture pieces. Our Black Dynasty Chairs, Black Chiavari Chairs and Black Ghost Chairs are ideal choices. In fact, you can elevate the eeriness with our Black Chiavari Chairs Customize the look by adding a seat cover in hues like purple or black to seamlessly match the overall aesthetic.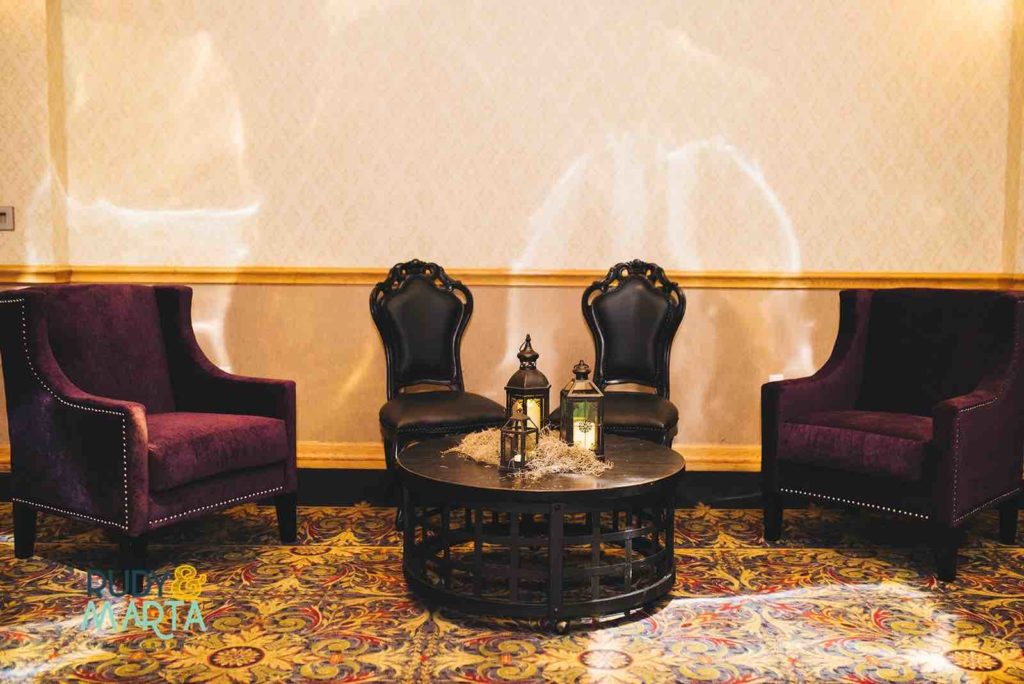 Don't forget the tabletop items
Moving on, let's talk about our tabletop items—they're perfect for infusing a Halloween flair into your celebration. From chargers to stemware and beyond, we've got you covered. For a truly spine-chilling atmosphere, consider renting our Black Sea Sponge Glass Charger and Black Starburst Charger. These choices are sure to elevate the overall spooky vibe. Another fantastic option is our Black Goblet and Ruby Red Goblet. Whether used together or separately, they add a touch of moody red to the tablescape and introduce that spooky black element we adore.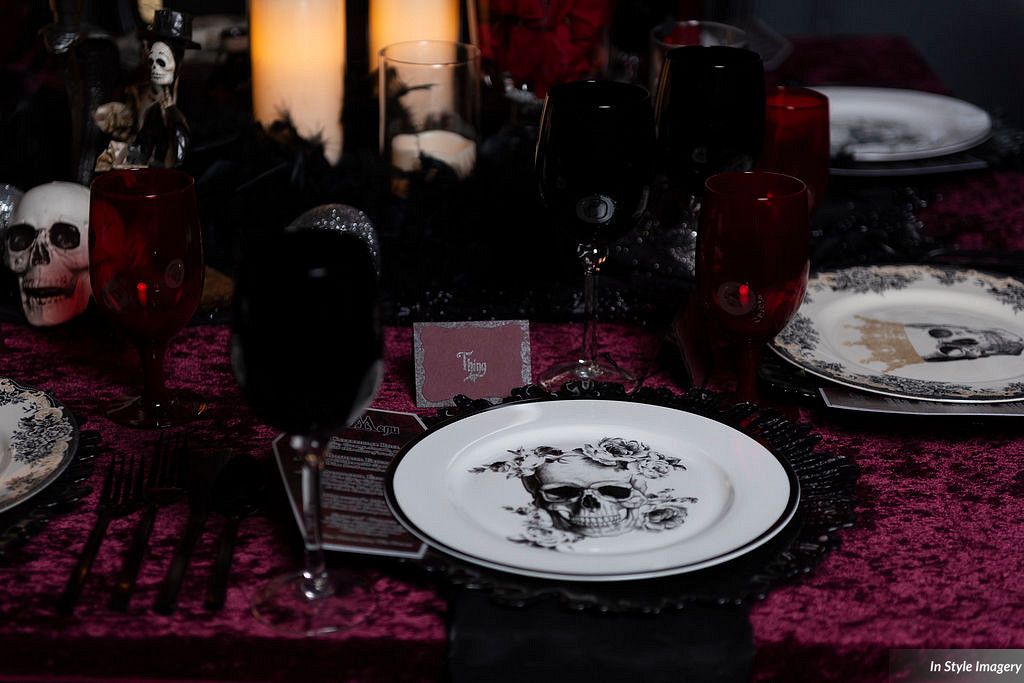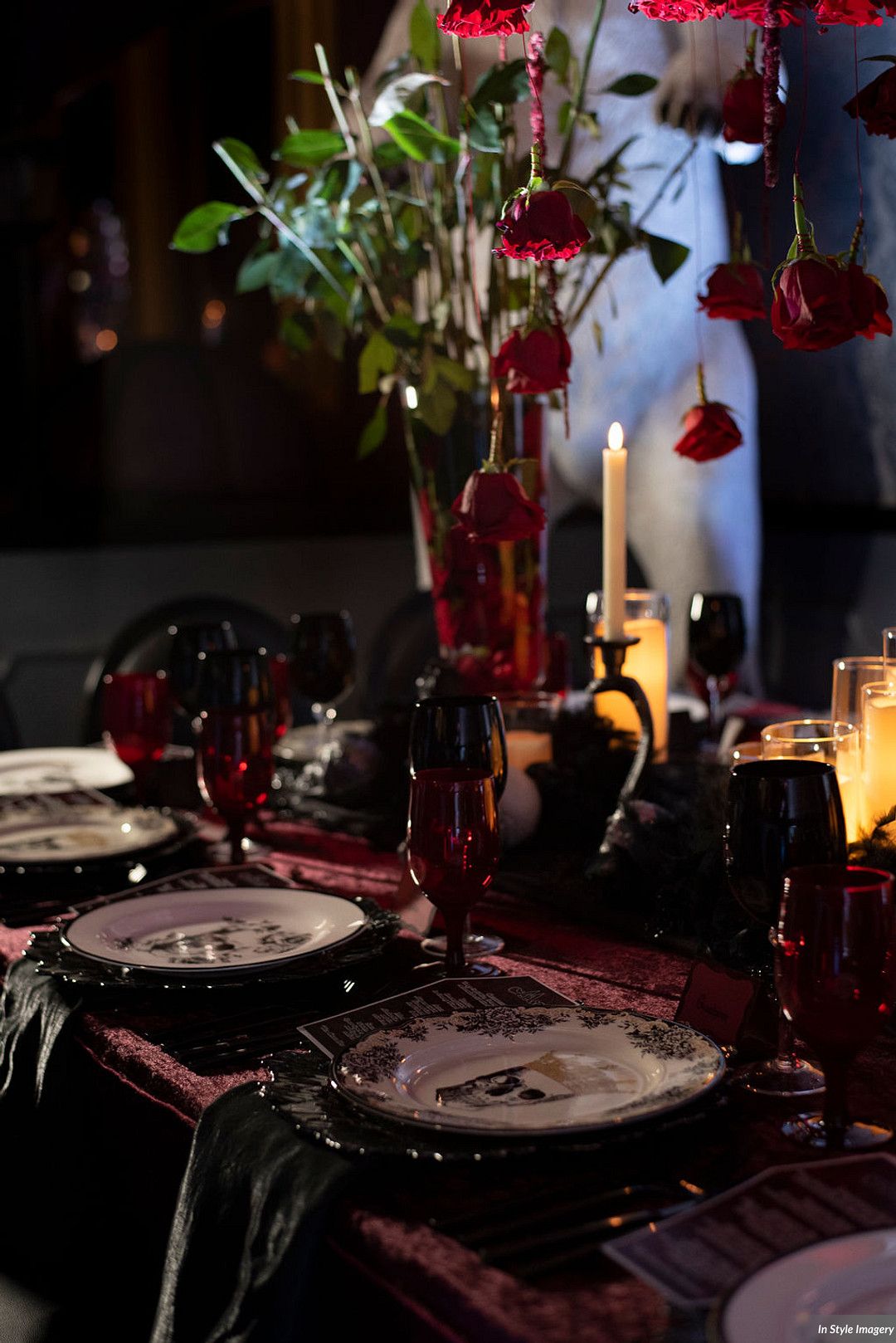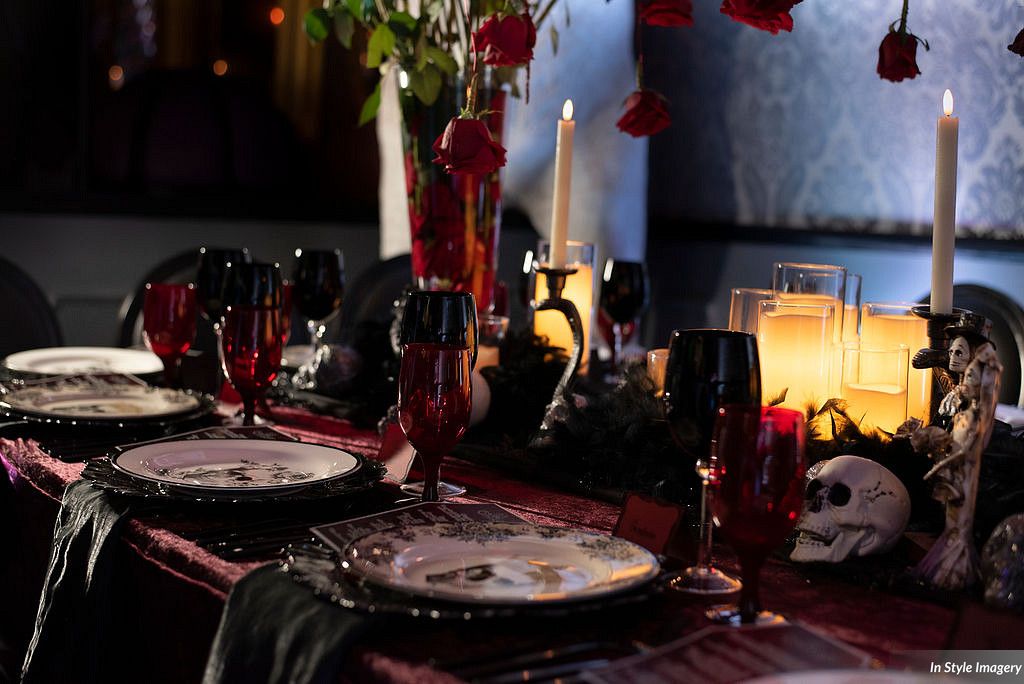 Add some fun activities
Now, let's dive into the must-have activities. First off, consider renting a photo booth equipped with spooktacular Halloween props. Guests will love capturing memories in a fun and eerie way. Take it up a notch by serving Halloween food and drinks. And of course, no Halloween celebration is complete without costumes—get everyone involved in the spooky spirit!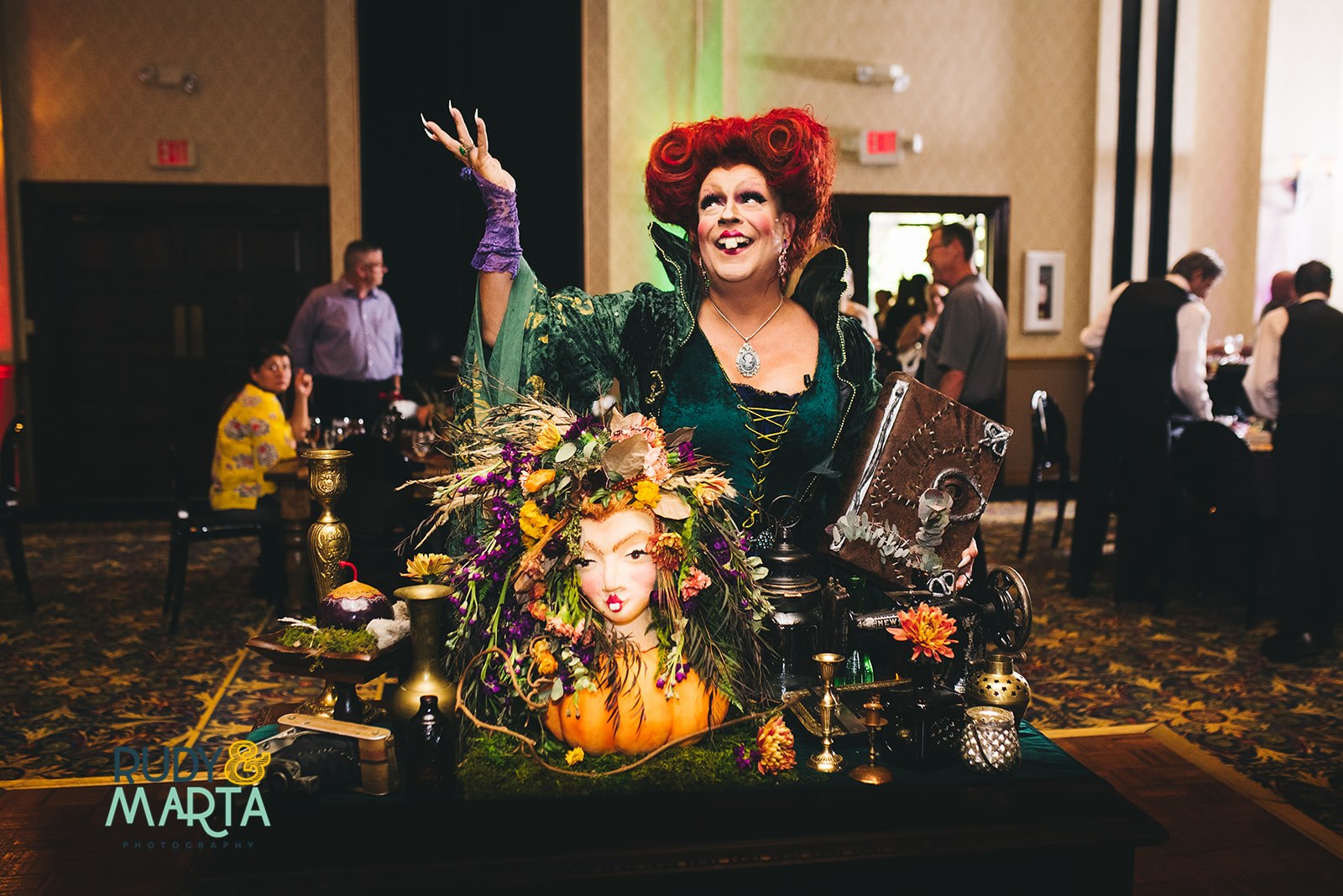 With a little planning and creativity, you can create a Halloween celebration that your guests will never forget. Plus, with the assistance of A Chair Affair, crafting the perfect spooky atmosphere becomes not just a possibility but an easily achievable reality. Let the magic of the season infuse your event with a spooky charm that resonates long after the night has faded.