Mekdes and Wayne's Beautiful Hilton Bonnet Creek Wedding
All little girls dream about a wedding right out the pages of a fairy-tale, and our beautiful couple Mekdes and Wayne had their own personal fairy-tale wedding. Following a multi-cultural wedding in Ethiopia,  the couple traveled to Orlando and had a traditional american ceremony  at their Hilton Bonnet Creek wedding. It was a day filled with love and joy as their friends and family celebrated their union together.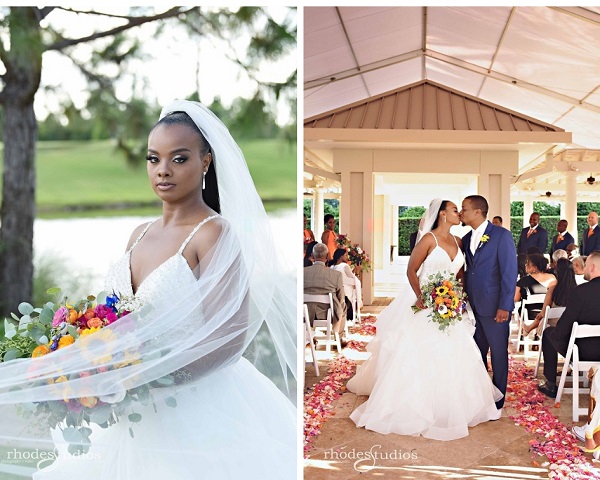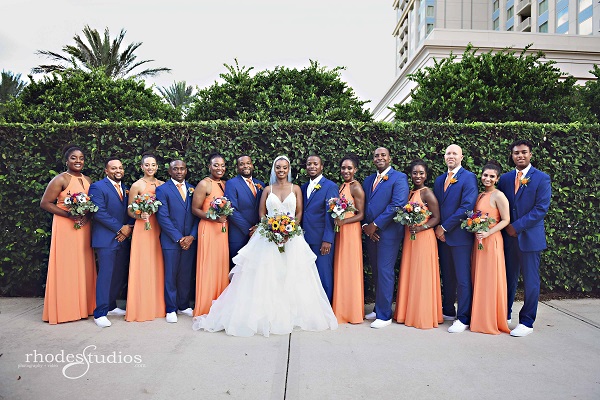 The wedding ceremony was held outside, under the Bonnet Creek Pavilion. Andrea from Pavone Events kept the day running smooth as silk; making sure that Mekdes and Wayne were able to enjoy the day with their guests and not stress about the little details. The remarkable team from Rhodes Studios documented the day from start to finish, and captured some beautiful images right on the water's edge following the intimate ceremony.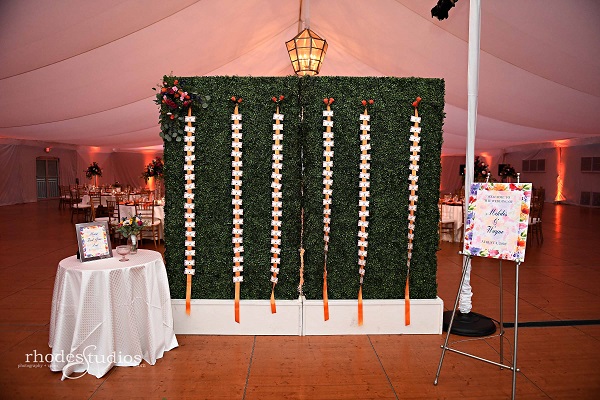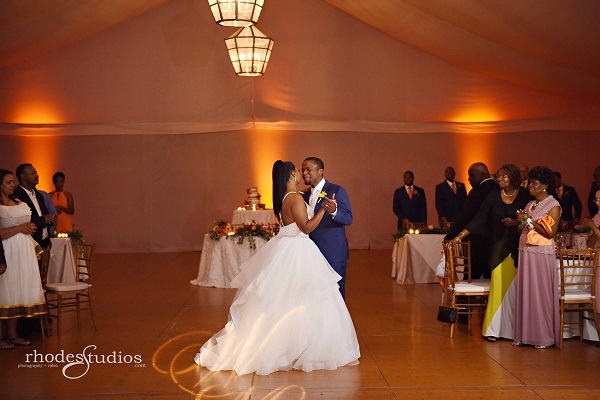 As the guests entered into the reception space, they were directed to our beautiful Boxwood Hedge Wall that was used as a unique seating chart. This piece is so versatile and has had some many different uses; we love seeing them used in so many creative ways
As the guests found their names and tables, they walked deeper into the breathtaking space. Under the soft draping of the tent, the tables were set with linens from the impeccable Connie Duglin . Our dark brown Wicker Chargers were staged and waiting for the delicious meal ahead. We absolutely loved the way the napkins were placed on the edges of the chargers; it was a perfect detail to the design.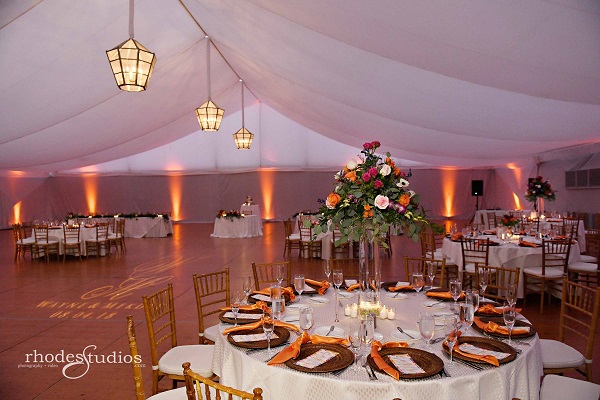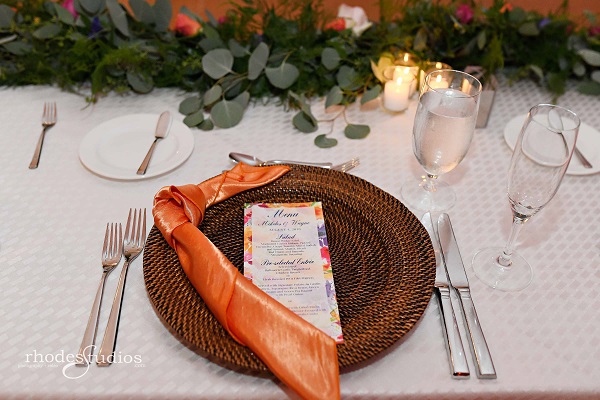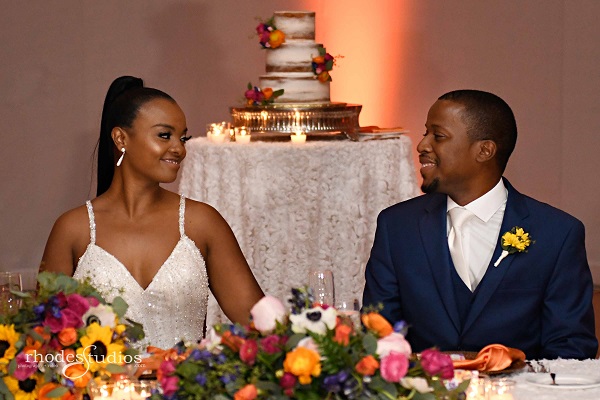 Rounding out the reception design at this beautiful Hilton Bonnet Creek wedding were rich and royal floral design by the talented team from Colonial Florist. The bright pinks and oranges, played with the deep violet and crisp white centerpieces. And finally, with our natural wood Chiavari Chairs and white Chair Pads placed around the tables, the room was ready for a night filled with enjoyment and beauty. It was a wonderful wedding celebration for this beautiful couple, and we are completed honored and privileged to have been a part of their special and memorable day.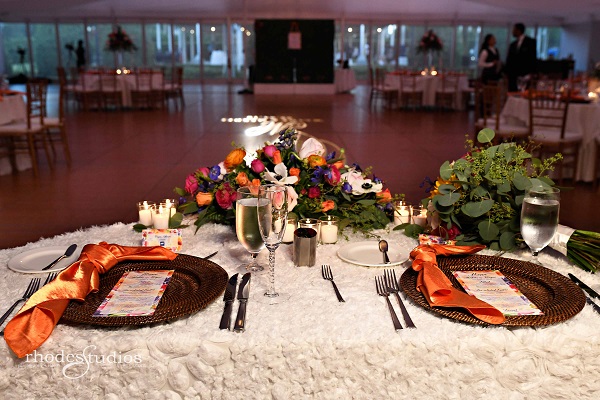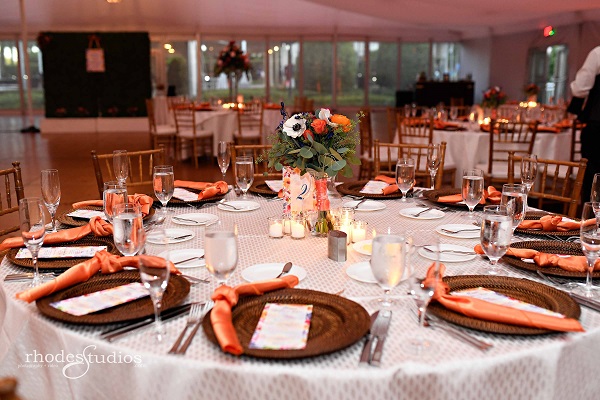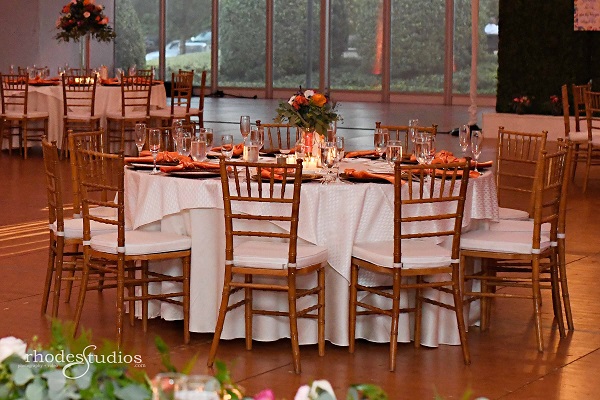 Congratulations Mekdes and Wayne on your celebration of love. We wish you many years of love and laughter together!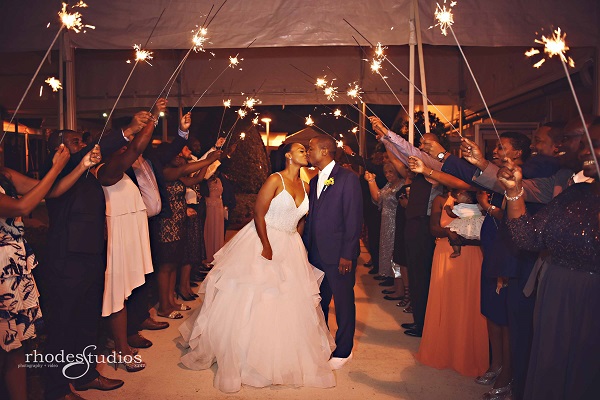 Feature Products: Chiavari Chairs, Chair Pads,  Wicker Chargers, Boxwood Hedge Wall
Vendors: Venue: Hilton Orlando Bonnet Creek  |  Coordinator: Pavone Events  |  Photographer & Videographer: Rhodes Studios  |  Floral Design: Colonial Florist  |  Cake: Cut the Cake  |  Hair & Make-up: Marayo Allibalogun  |  DJ, Ceremony Music & Lighting: Jason Hobert  |  Linens: Connie Duglin  |  GOBOs & Video Projection: PSAV