Elegant Farmhouse Weddings
A farmhouse wedding doesn't have to just be rustic and vintage. Add some elegance to your farmhouse wedding to take it to the next level but implementing some of these ideas down below. You can have the best of both worlds. An elegant farmhouse wedding is just a few details away!
Focus on White
Make white one of your wedding colors to create a clean and crisp look. White makes everything pop while it stays true to the farmhouse feel, it also helps add a sense of sophistication and elegance to the wedding decor. Consider adding some white flowers to your bouquet or adding a white backdrop to the ceremony. The white details will match almost any decor and is an easy piece to add.

Add Some Sparkle
If you love things that shine, consider adding some sparkle to your wedding decor. Perhaps some gold touches on the table in the form of a gold charger. Or maybe you'd like to add a sequined tablecloth to the cake table or the head table. Even consider some sparkle and shine in the form of shoes either for yourself or the bridesmaids. What about some shine in the form of fairy lights? Add some lighting to your reception either across the beams or hung outdoors. Whatever you decide to add, sparkle in any form is never a bad idea.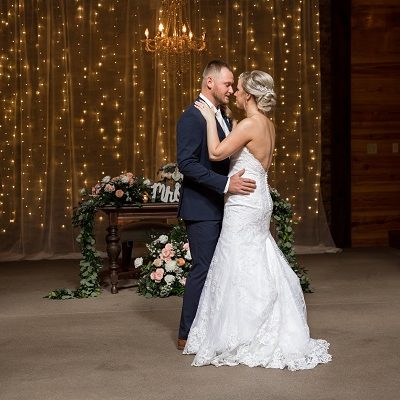 Calligraphy Personalization
Another way to step up your farmhouse wedding decor is to add some personalization in the form of calligraphy. First of all, consider a customized wedding sign to introduce your guests to your wedding. Secondly, create some beautiful hand-lettered escort cards or table settings to tell guests where to be seated at your reception. Even consider a personalized monogrammed dance floor! Overall, there are a lot of ways to add calligraphy to your wedding and the touch of sophistication helps elevate your wedding to the next step.

Think Beyond the Basics
Another way to add some elegant farmhouse touches to your wedding is to think beyond the basics. Think signature drinks or even mocktails. Think about offering cupcakes or cookies instead of traditional cake. Think about unique and perhaps seasonal dishes instead of a traditional buffet or plated dinner. The more uniqueness you can implement into your wedding, the more elevated your wedding will feel to your guests.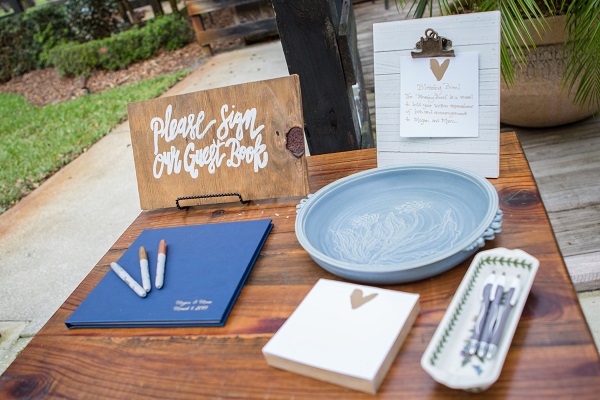 If you're looking to host an elegant farmhouse wedding, remember that no detail is too small to be forgotten. The more that you can customize the wedding to both of you as a couple, the more the elegance will come through. When in doubt, we have a whole team of wedding planners that we would be happy to recommend. Overall, your big day will be elegant and beautiful no matter which direction you decide to go. Happy wedding planning!