Venue 1902 Blush Gold Wedding
We know Classic Blue is the Pantone 2020 color of the year. But rose gold will always have a place in our hearts. From church weddings, to lakeside celebrations, this blush hue is always a winner. Janaye and Patrick's rose gold wedding at the Venue 1902 at Preservation Hall, was hands down at the top of our favorites of 2019. And we cannot forget the outstanding team with Runway Events lining up the details and the fabulous Sydney Marie Photograph there to capture them all.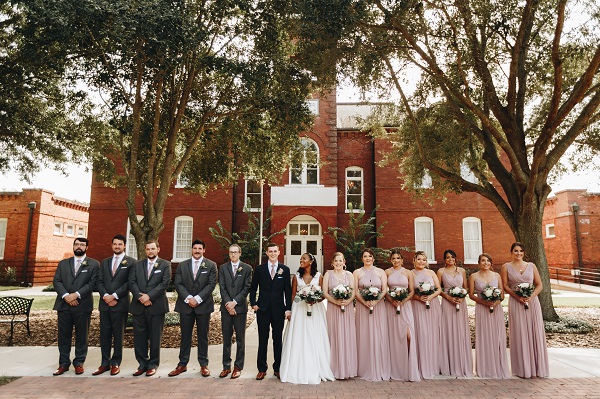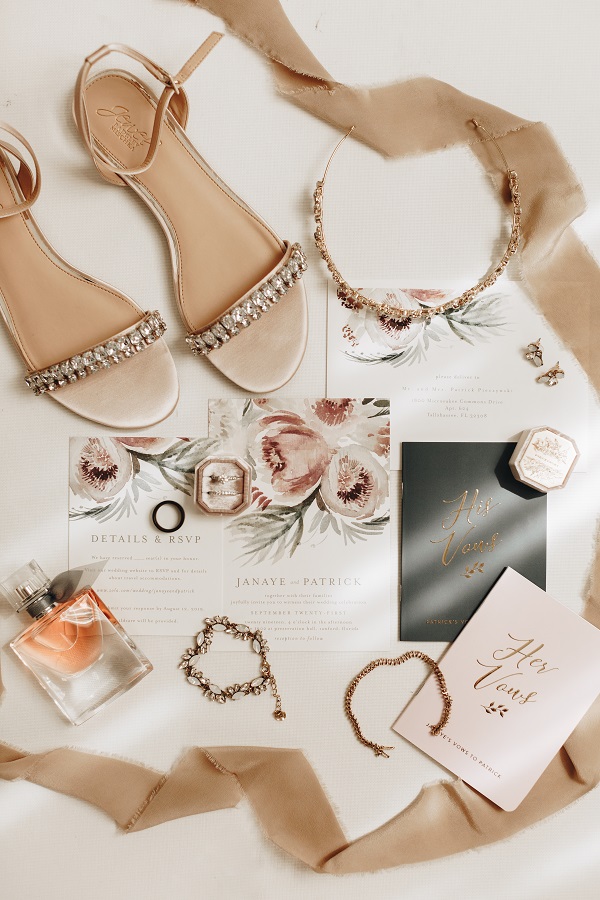 The Ceremony
First was the ceremony. And we couldn't think of a better spot for a September rose gold wedding. With our Mahogany folding chairs lined up and dressed in floral and greenery.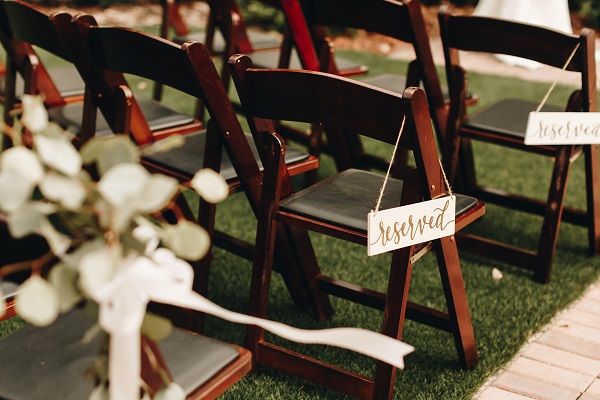 And speaking of dressed up, our Mahogany Simple Wooden Arch were draped in flowy fabric and fragrant florals.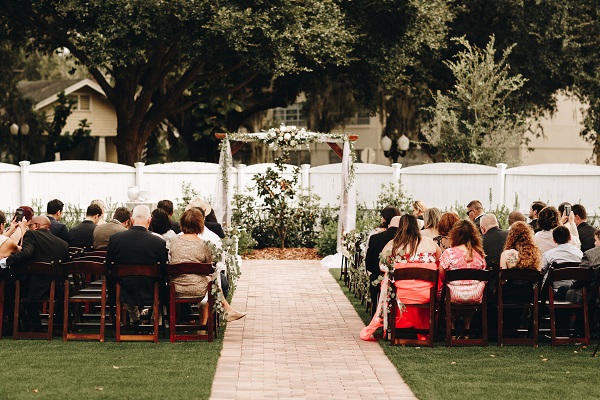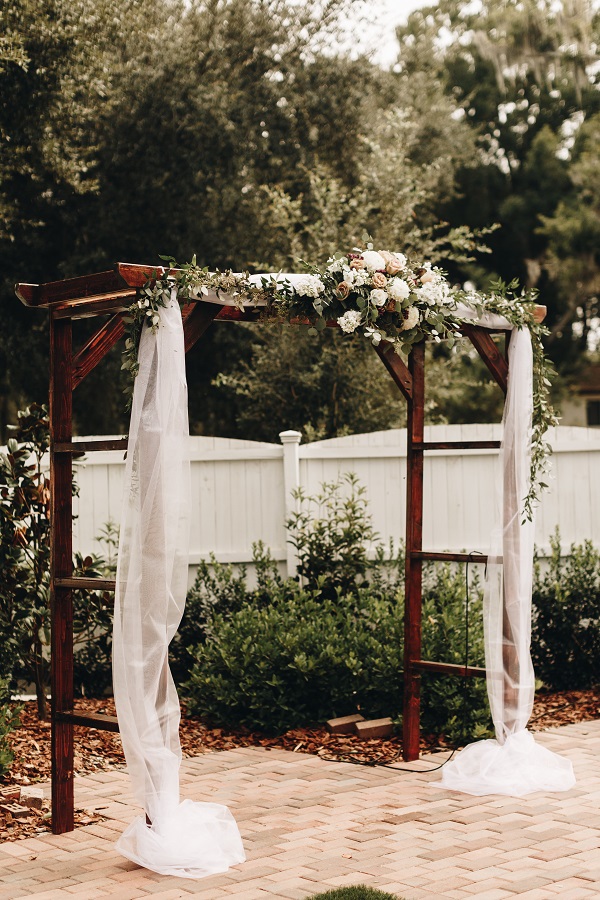 With their friends and family in attendance, the bride and groom shared sweet smiles and tender vows. And after a kiss to seal their union, it was time to celebrate.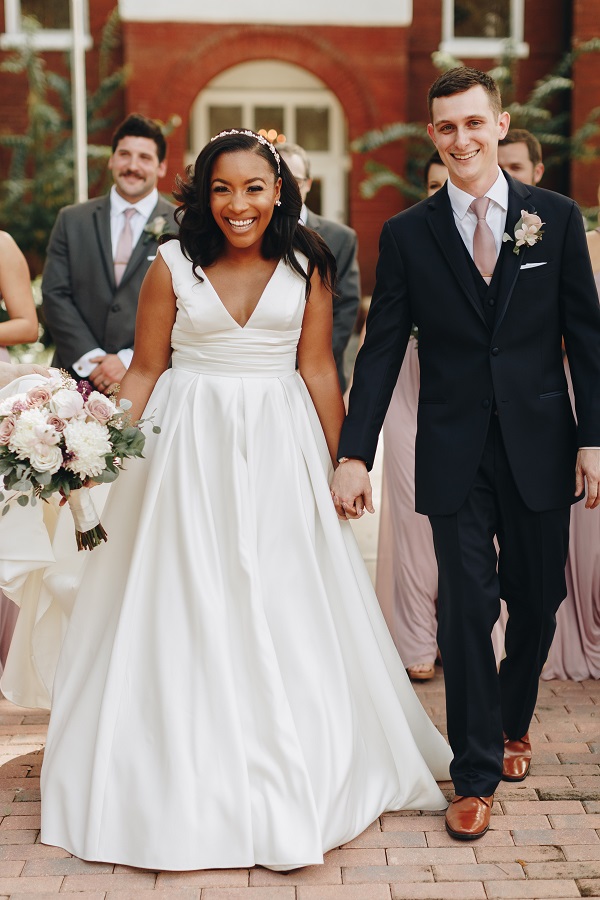 The Reception
With sparkle and rustic Mahogany Farm Tables in the reception space, the rose gold wedding was warm and inviting.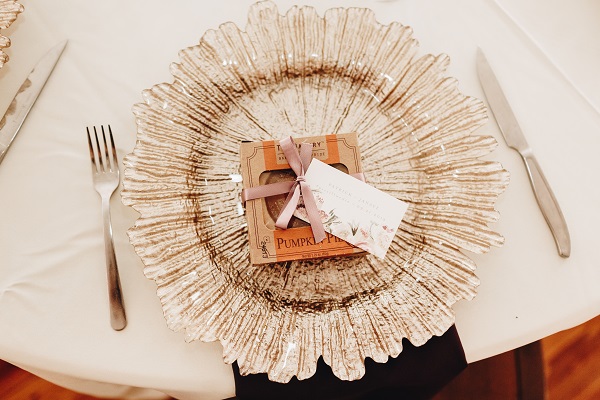 While our Champagne Sea Sponge Chargers sat at each place setting, a sweet favor was ready for the guests to take home. But, on our Mahogany Sweetheart Farm Table, the bride and groom and the perfect place-cards.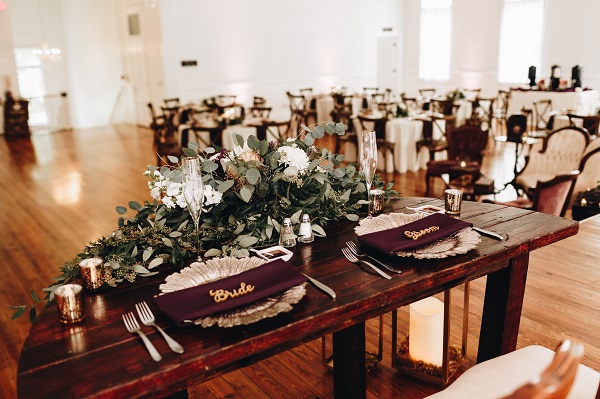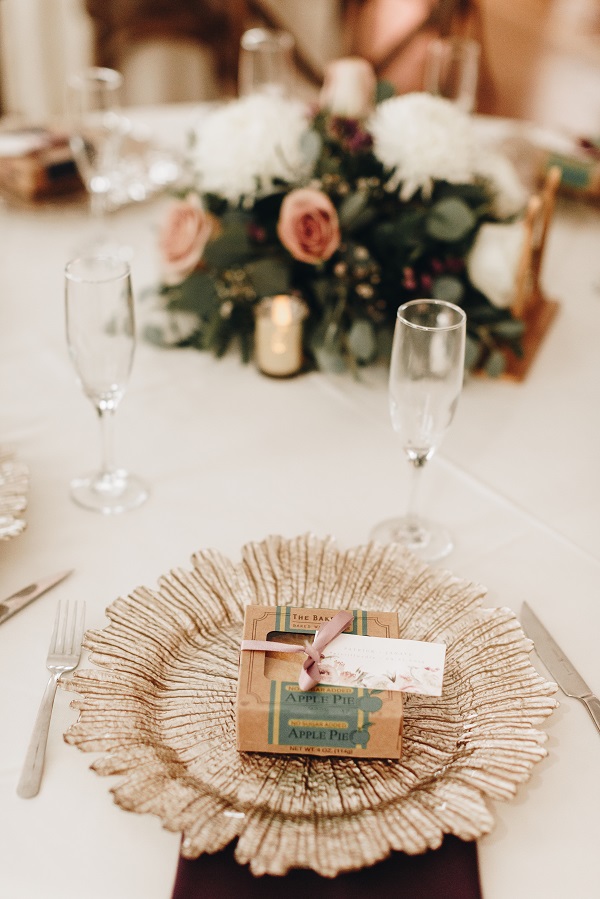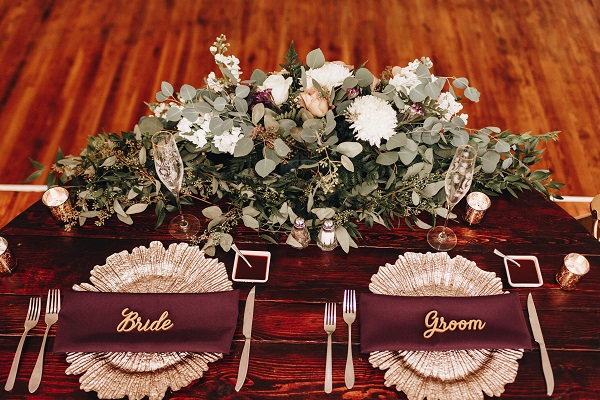 After an evening of dancing and celebration, it was time to send the happy couple off to their happy every after. Under and shower of sparklers, Janaye and Patrick shared their 100 watt smiles while their held hands.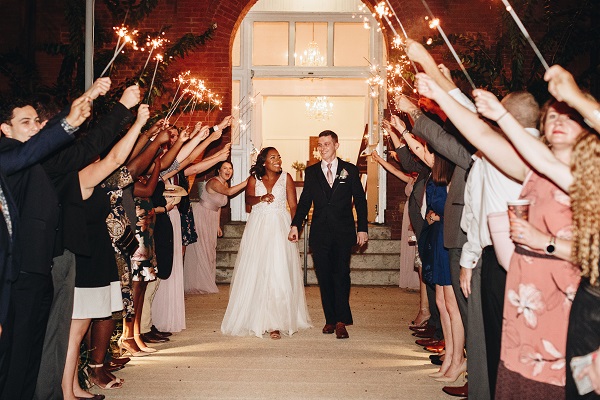 Featured Products: Champagne Sea Sponge Chargers | Mahogany Farm Tables | Mahogany folding chairs | Mahogany Simple Wooden Arch