Lauren and Royce
Lauren and Royce's Citrus wedding at The Country Club of Orlando was a Floridians dream. They incorporated orange and bright colored flowers by Ian Tafoya Designs that brought a colorful and fun feel of Florida to life! With I Do Details Weddings + Events in charge of every detail & 28 North Photography ready to capture every special moment, this bride and groom were set up for success as well as a very memorable day!


Getting Ready
Before heading to the ceremony at Chapel & Cellar, Lauren and her bridal party got ready in the bridal suite.  The team at Lejeune Hair and Makeup Artistry worked their magic and the ladies were able to laugh and enjoy time together, and they looked stunning!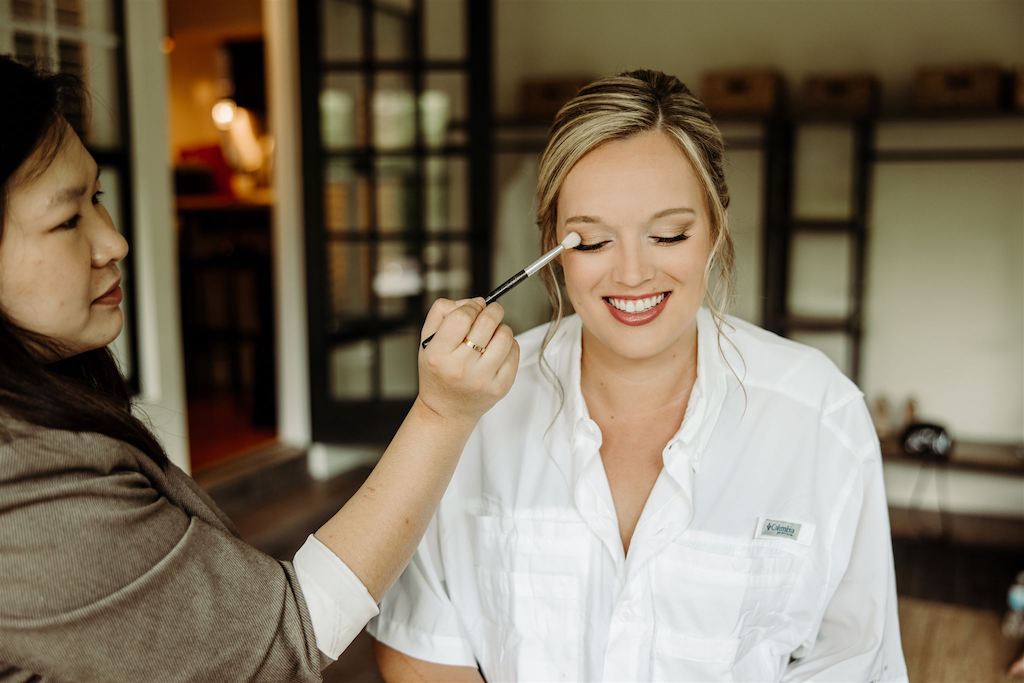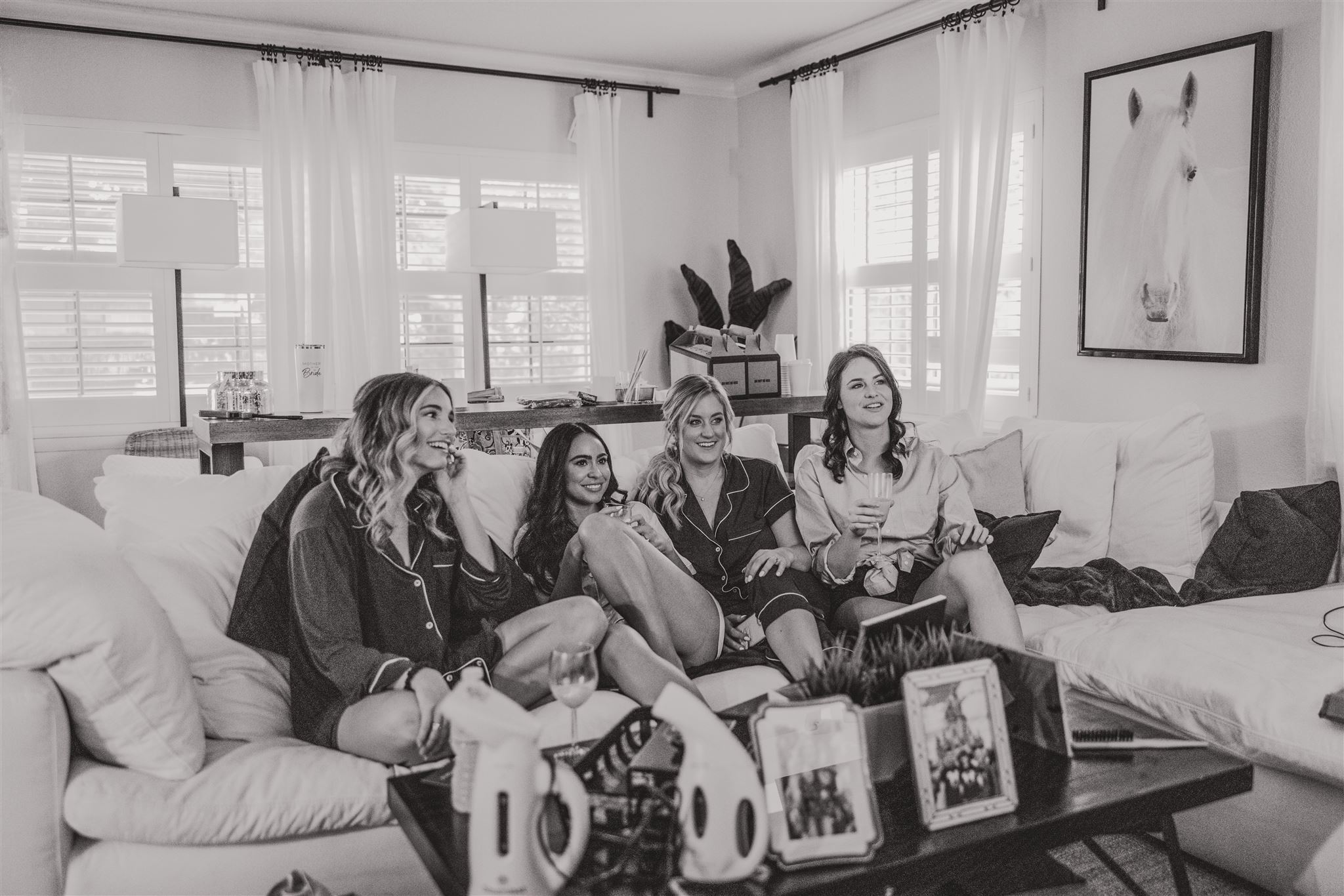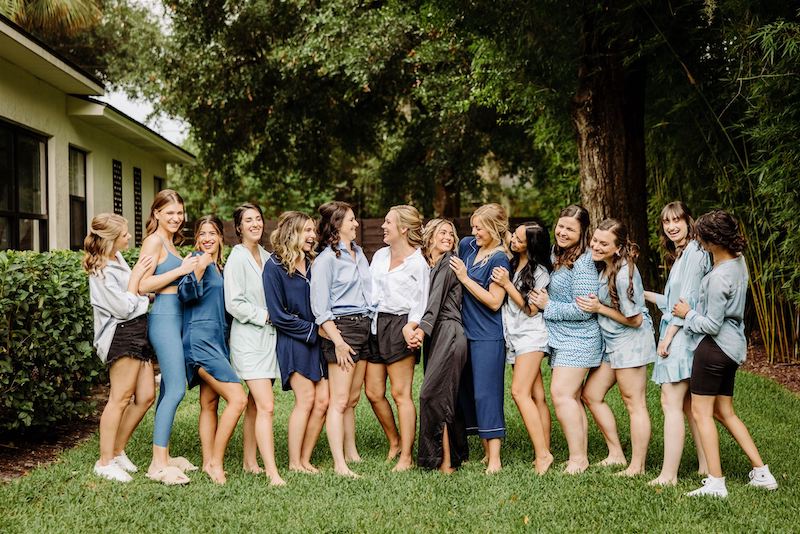 One of the many amazing photos 28 North Photography captured, was of the bride's dream dress before she slipped into it. As she put her dress on her mother helped her and a special moment was shared between the two. Smiles were beaming and hearts were full, you could tell the bond between them was very special.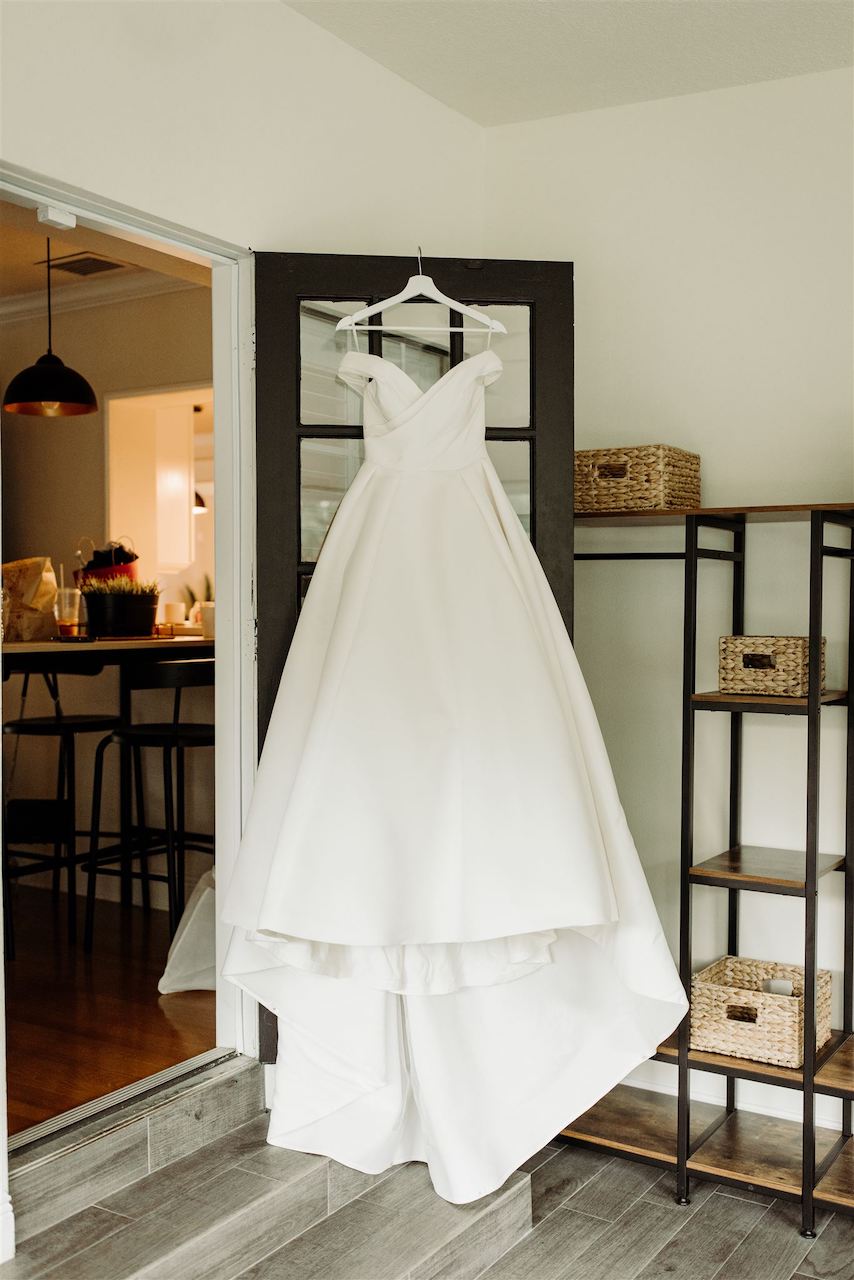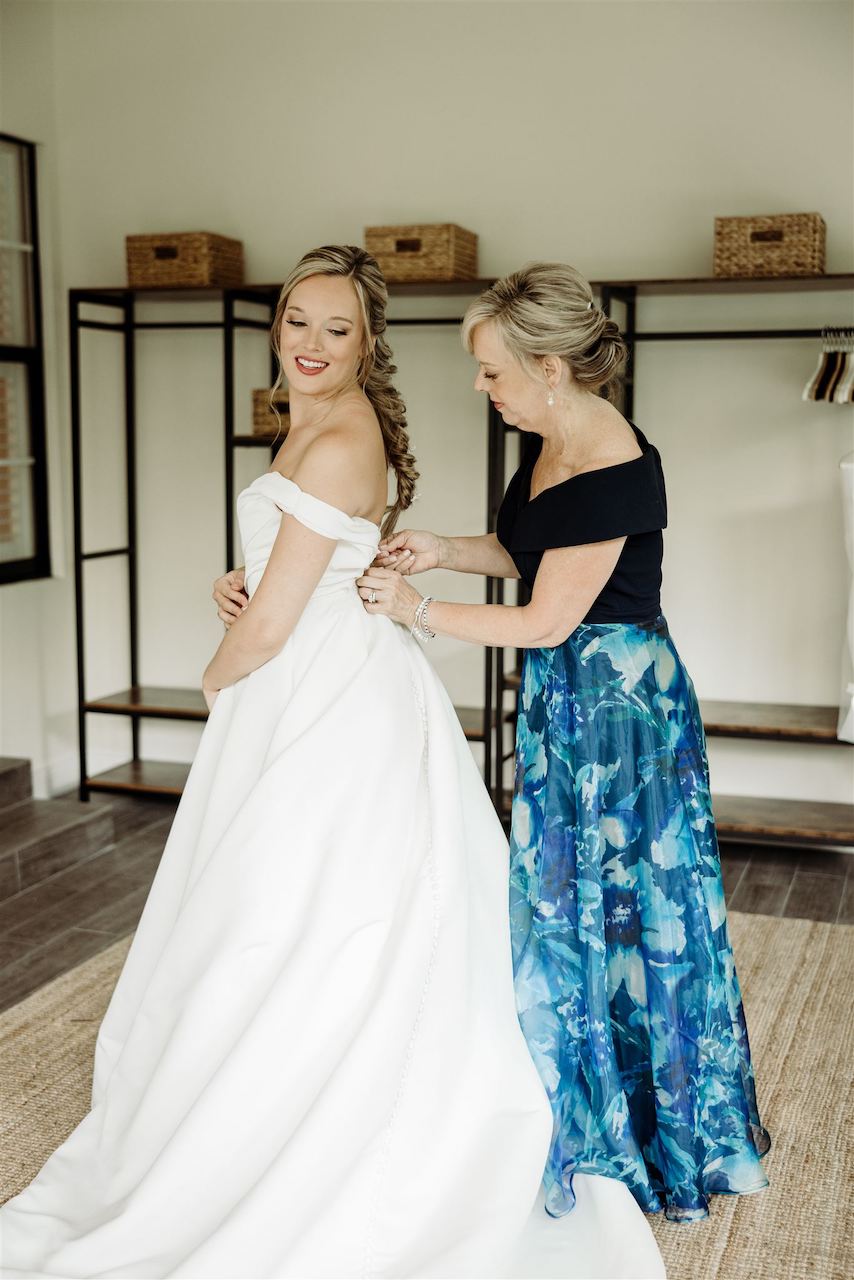 Father Daughter First Look
We love first looks and the one between Lauren and her father is definitely a favorite of ours. The sweet smiles and joy on their faces are guaranteed to leave a few leaky eyes.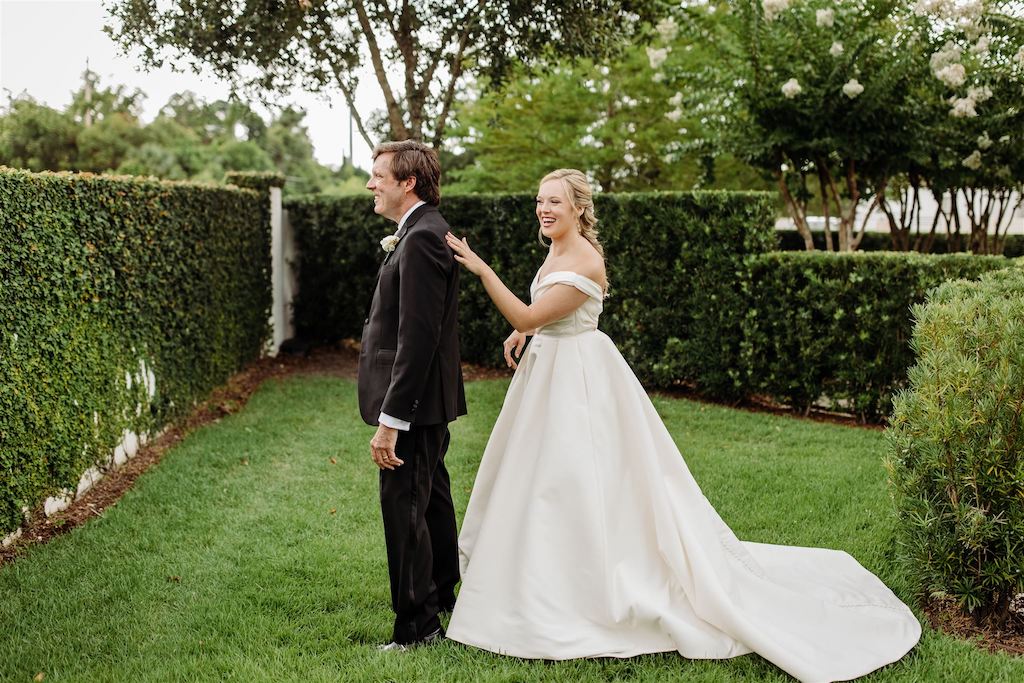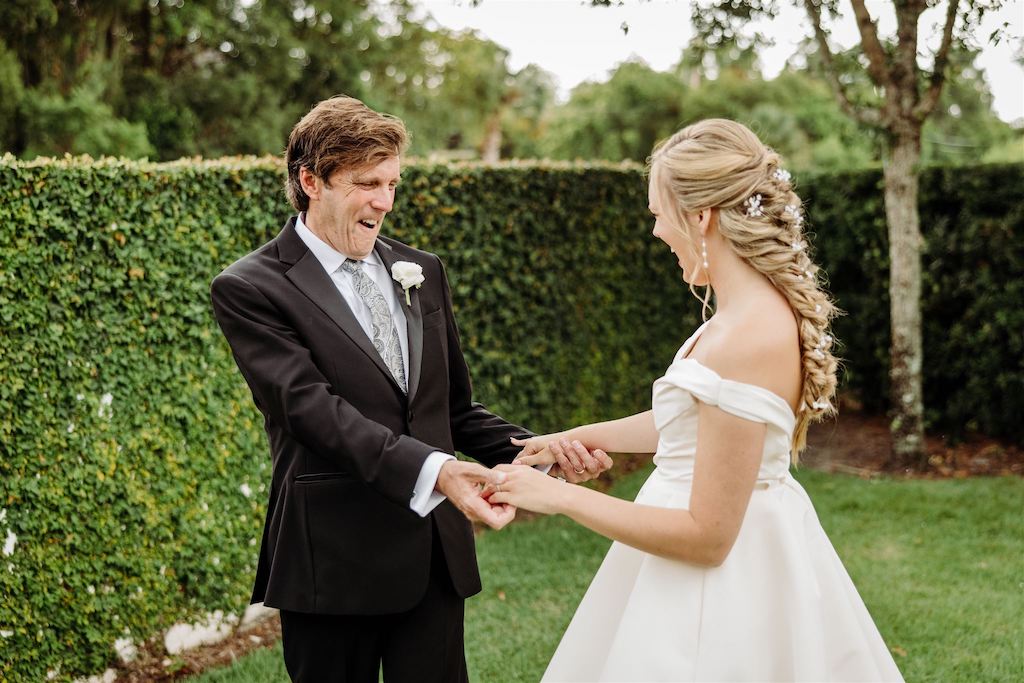 The Ceremony at Chapel & Cellar
Finally, the time had come for the bride to meet her groom at the altar with the help of Zeng Music LLC. Surrounded by family and friends the two said their "I Do's" following a kiss and round of applause. The newlyweds walked hand in hand to snap a few quick photos before heading on a bus rented by VIP Wedding Transportation to their wedding reception at The Country Club of Orlando.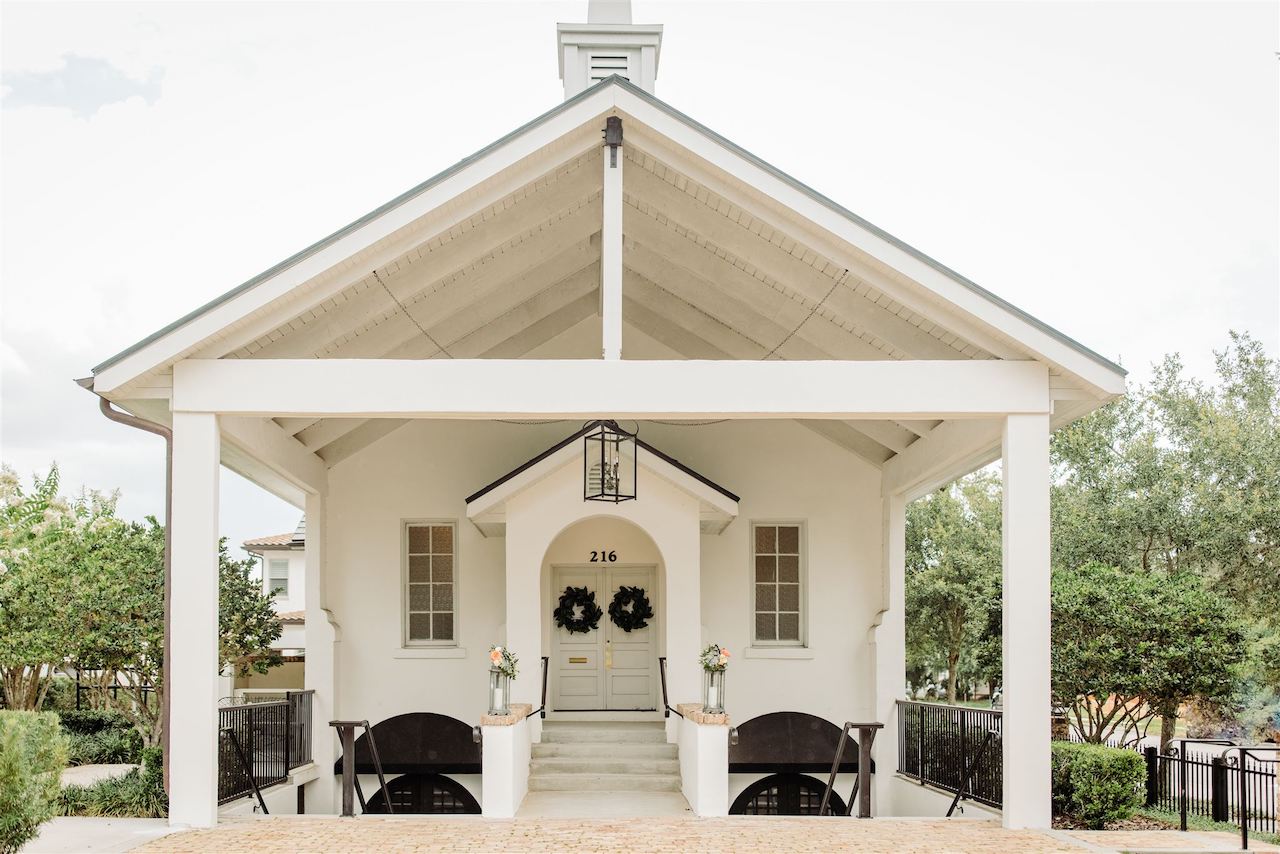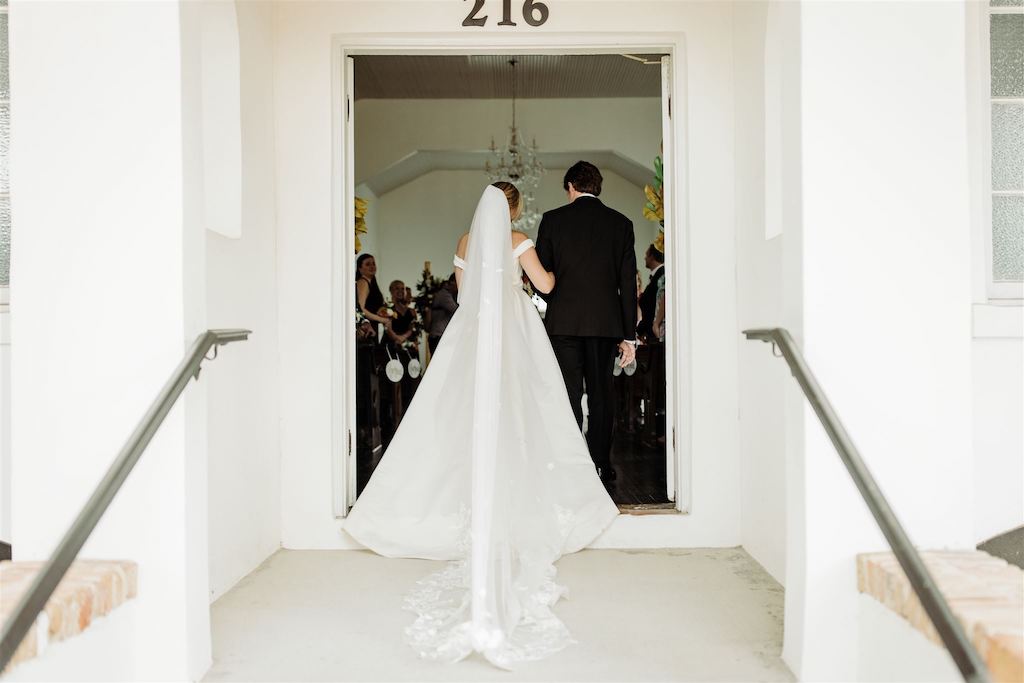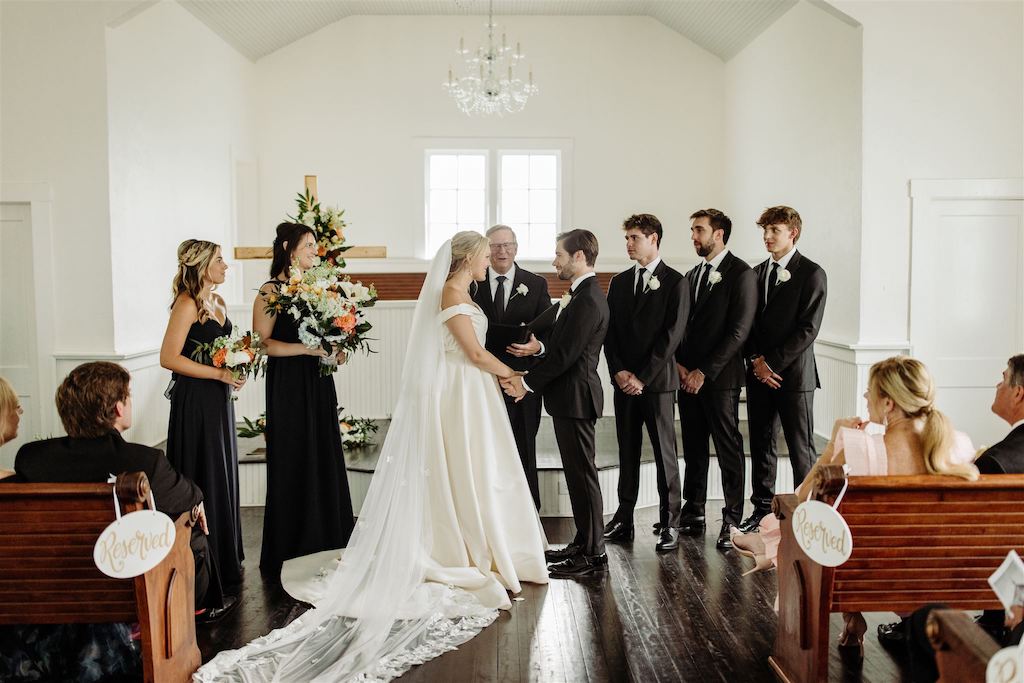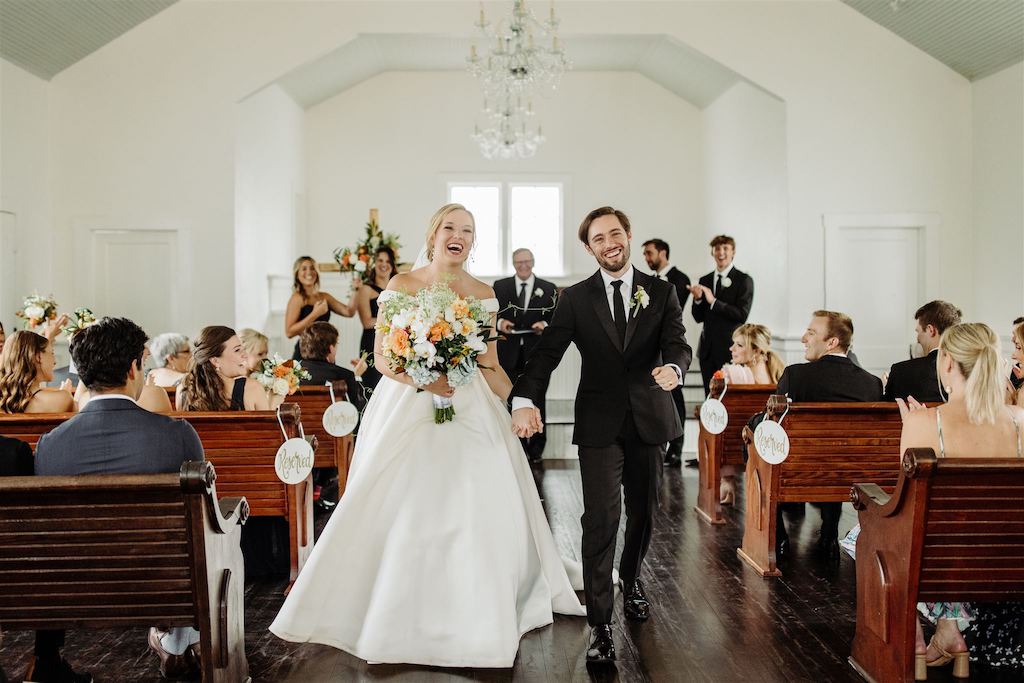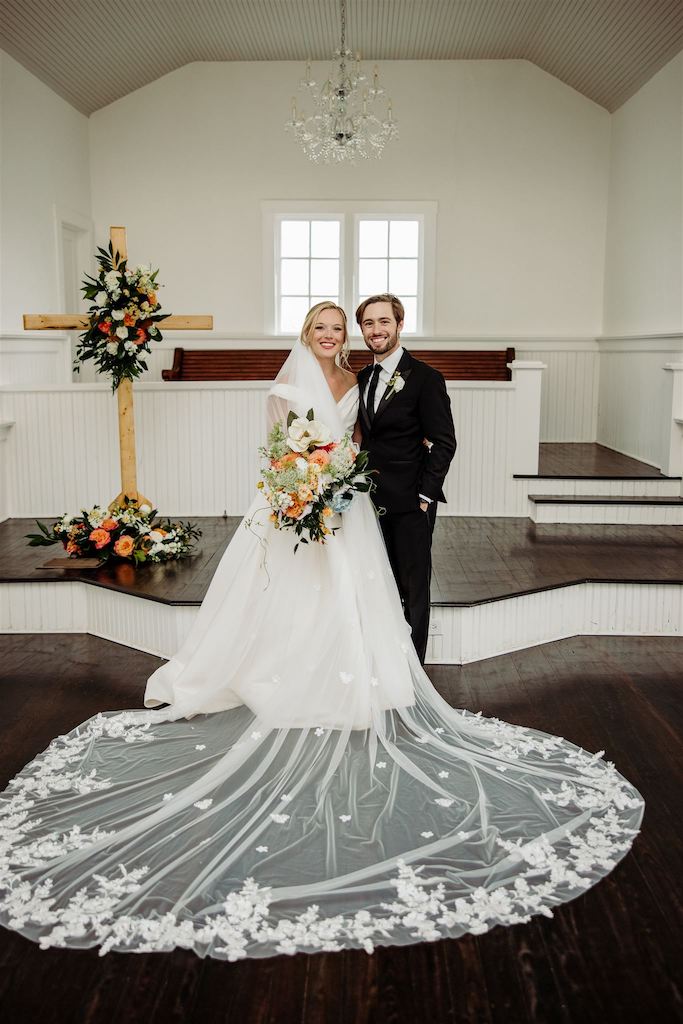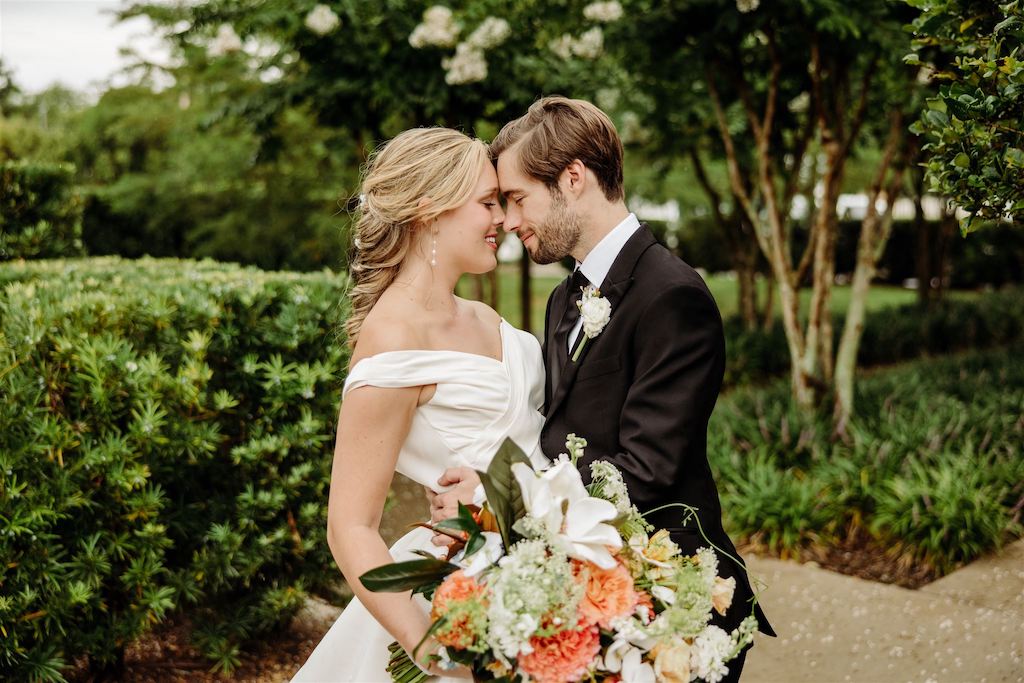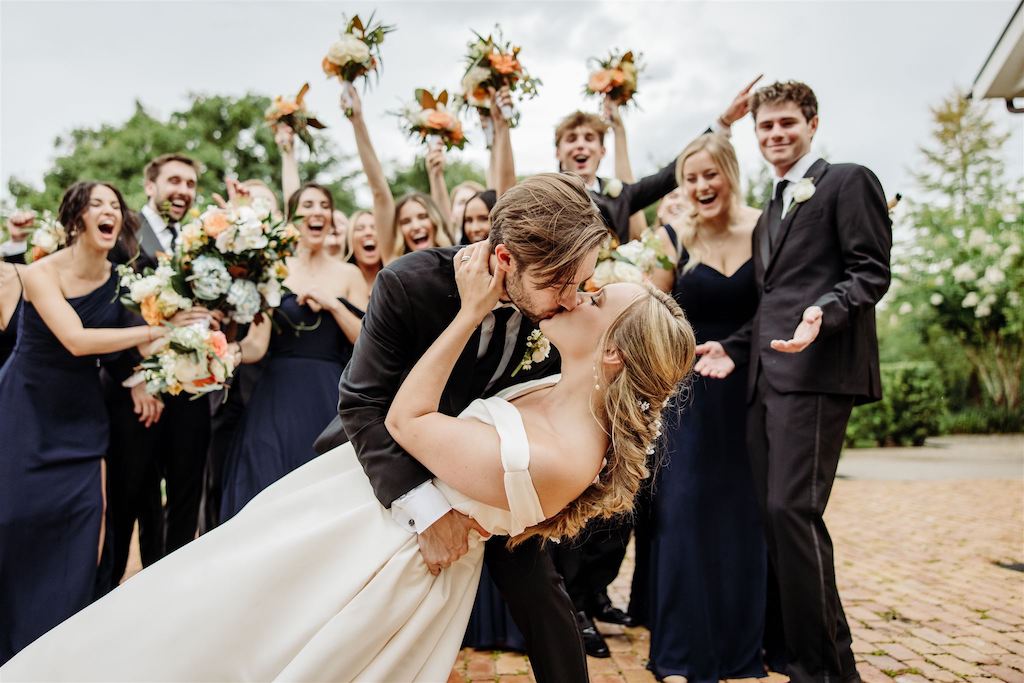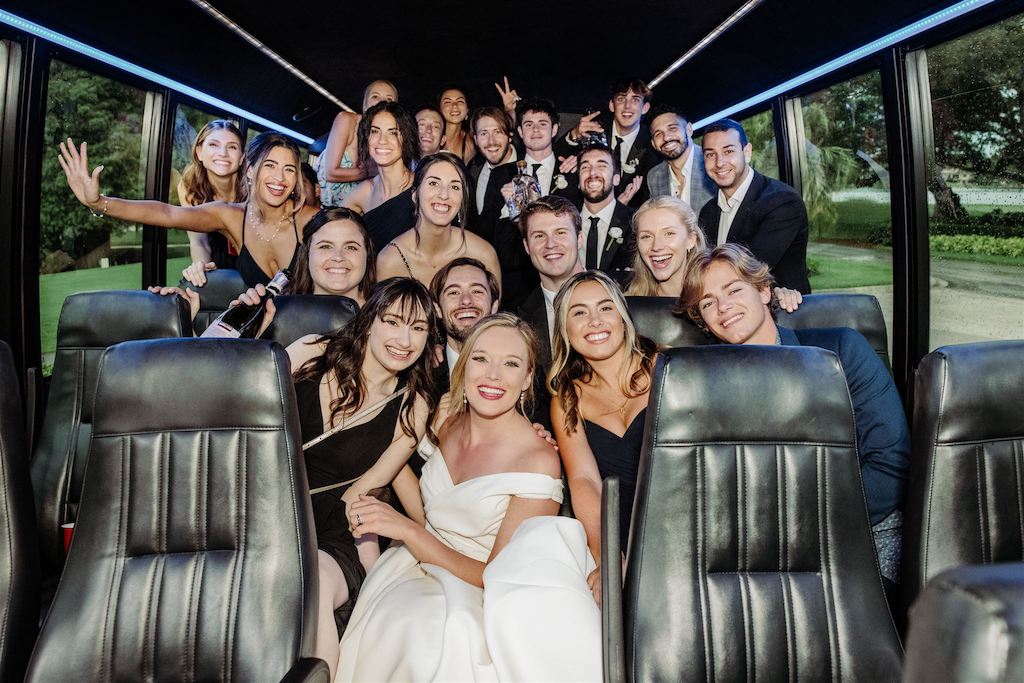 Citrus Wedding Decor
It was then time to head into the reception room. The Country Club of Orlando was beautifully decorated with a Floridan floral feel. Accents of orange, green, gold, and white were beautifully placed. We provided our geo tables and gold and white weave chargers to help bring their vision to life for the reception.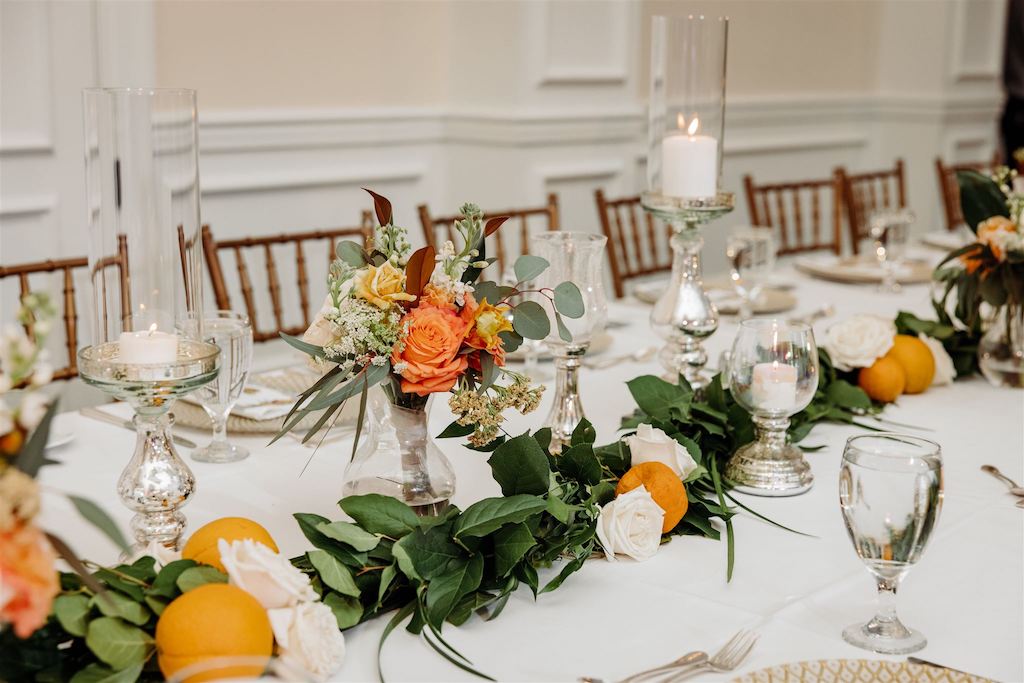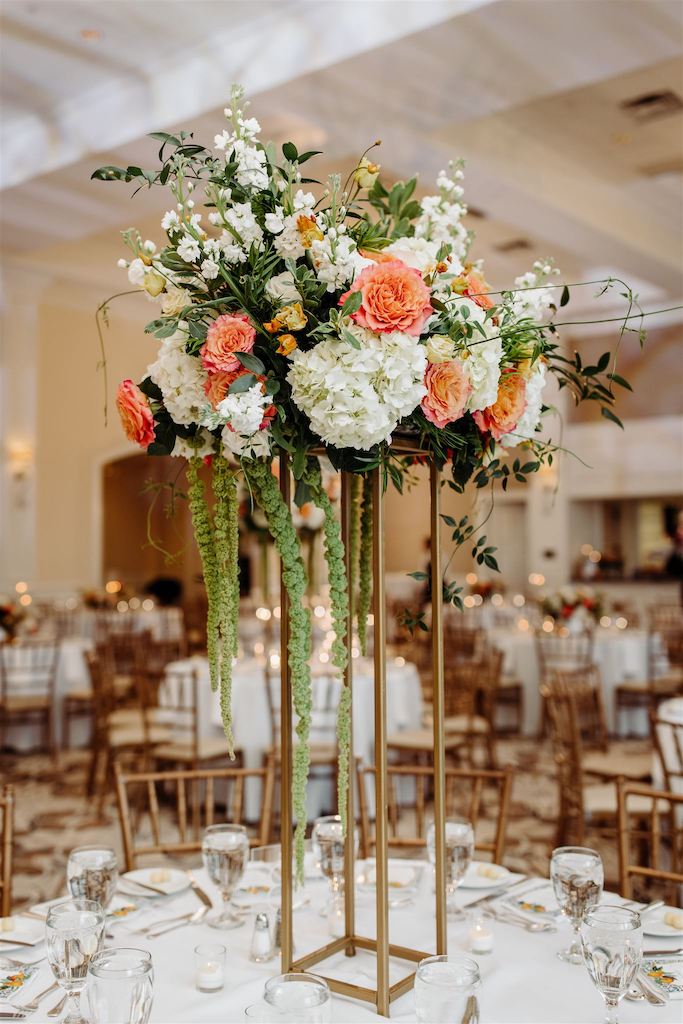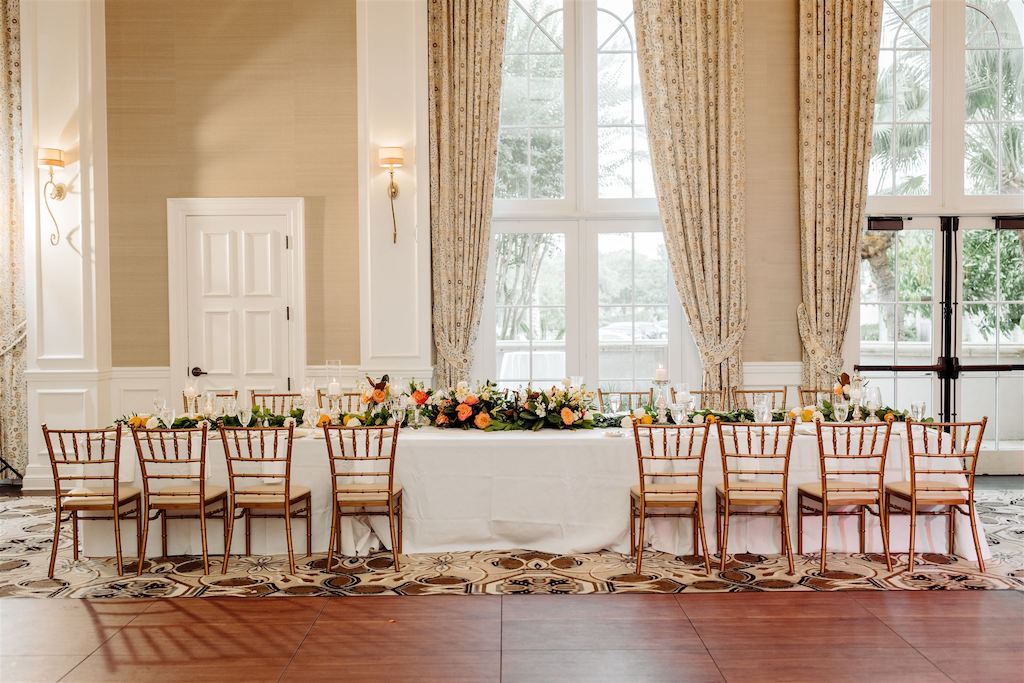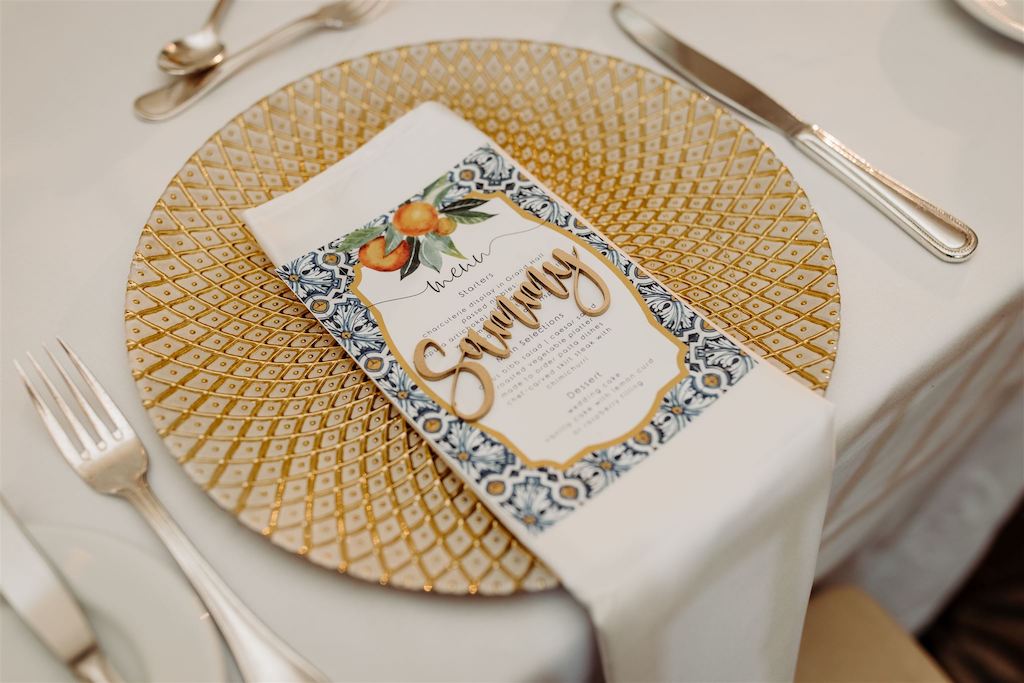 Special Dances
Before dinner started, the two had their first dance as husband and wife. Love was radiating from the two as everyone "awwed" when Royce dipped Lauren at the end of their dance. It was then time for the father-daughter dance and not long after, the mother-son dance. Love was the theme of the night.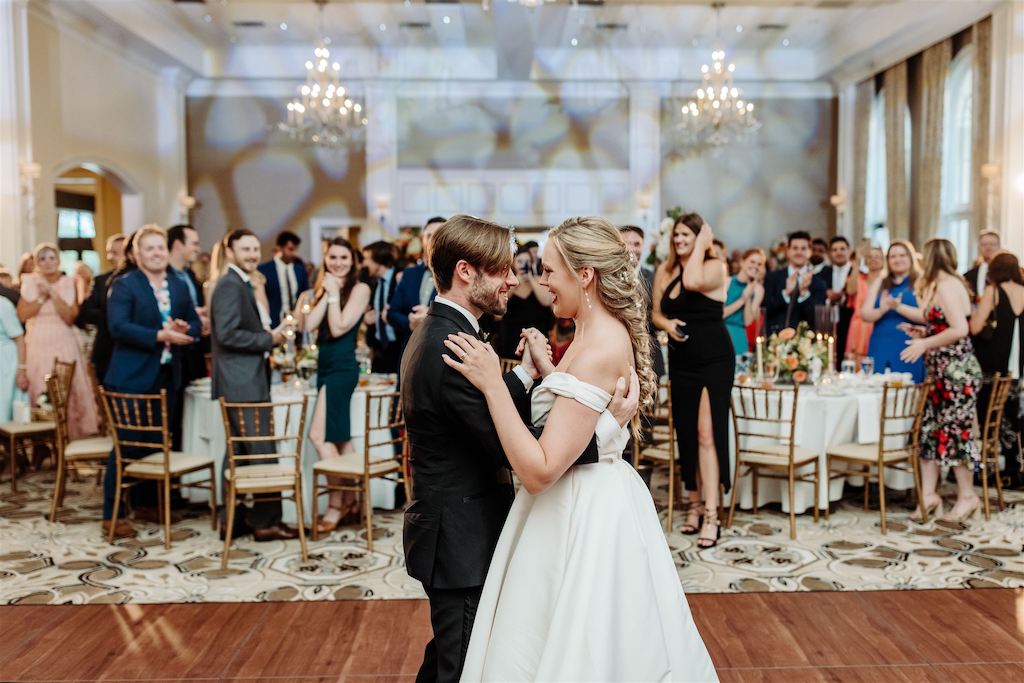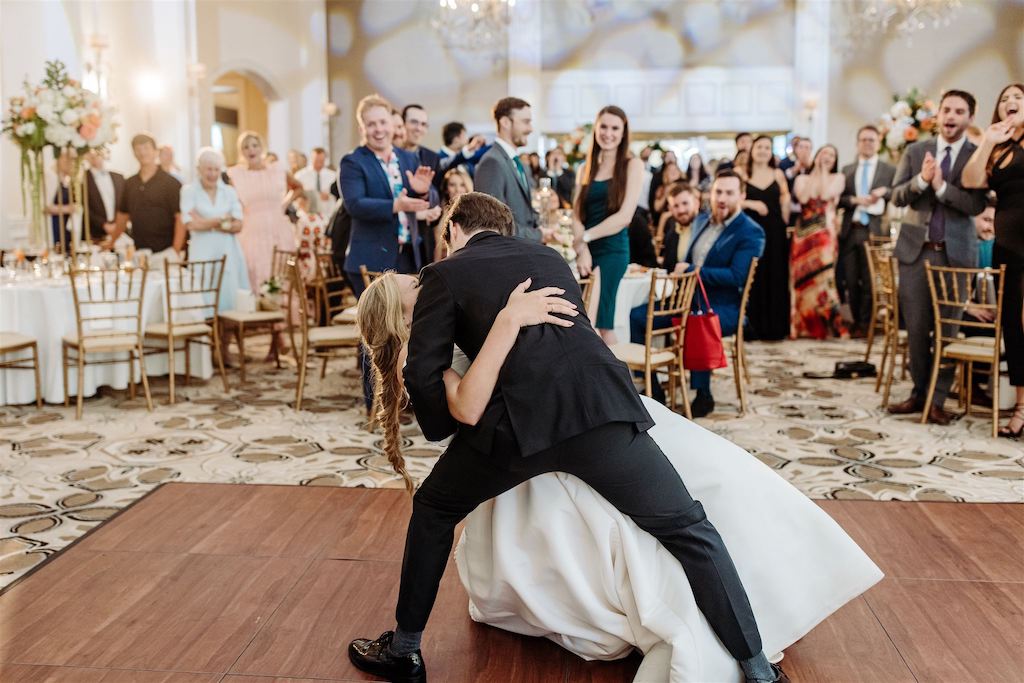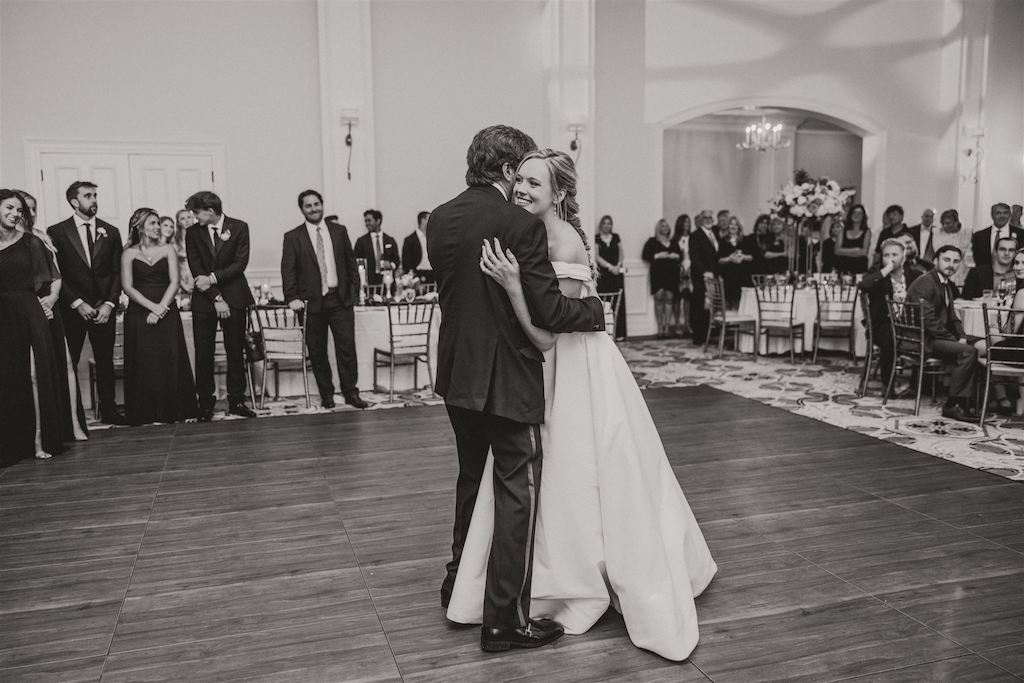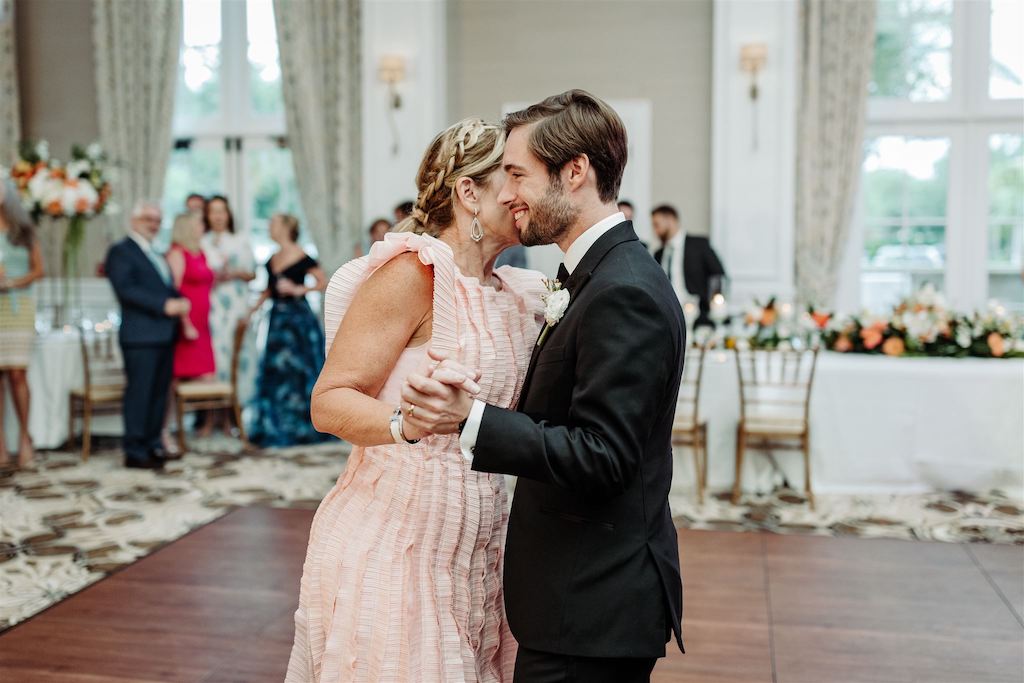 Let them eat cake
Finally, after dinner, it was time for dessert. Together, Lauren and Royce cut their beautiful Floridian inspired cake from Publix and gently fed one another a piece. The smiles on their faces said it all, they truly were having the best day.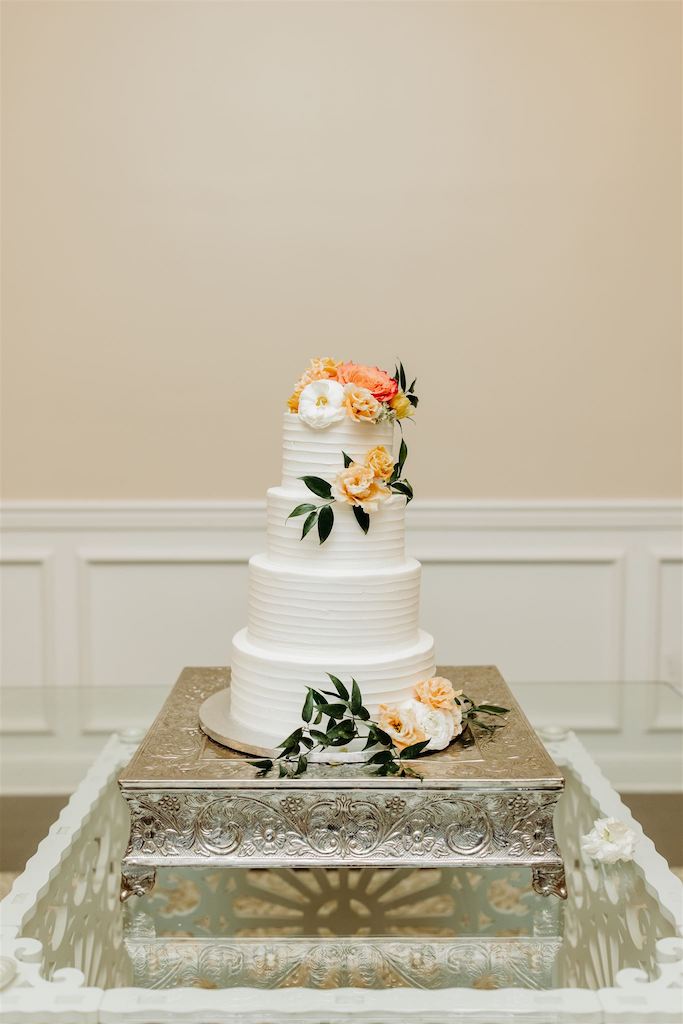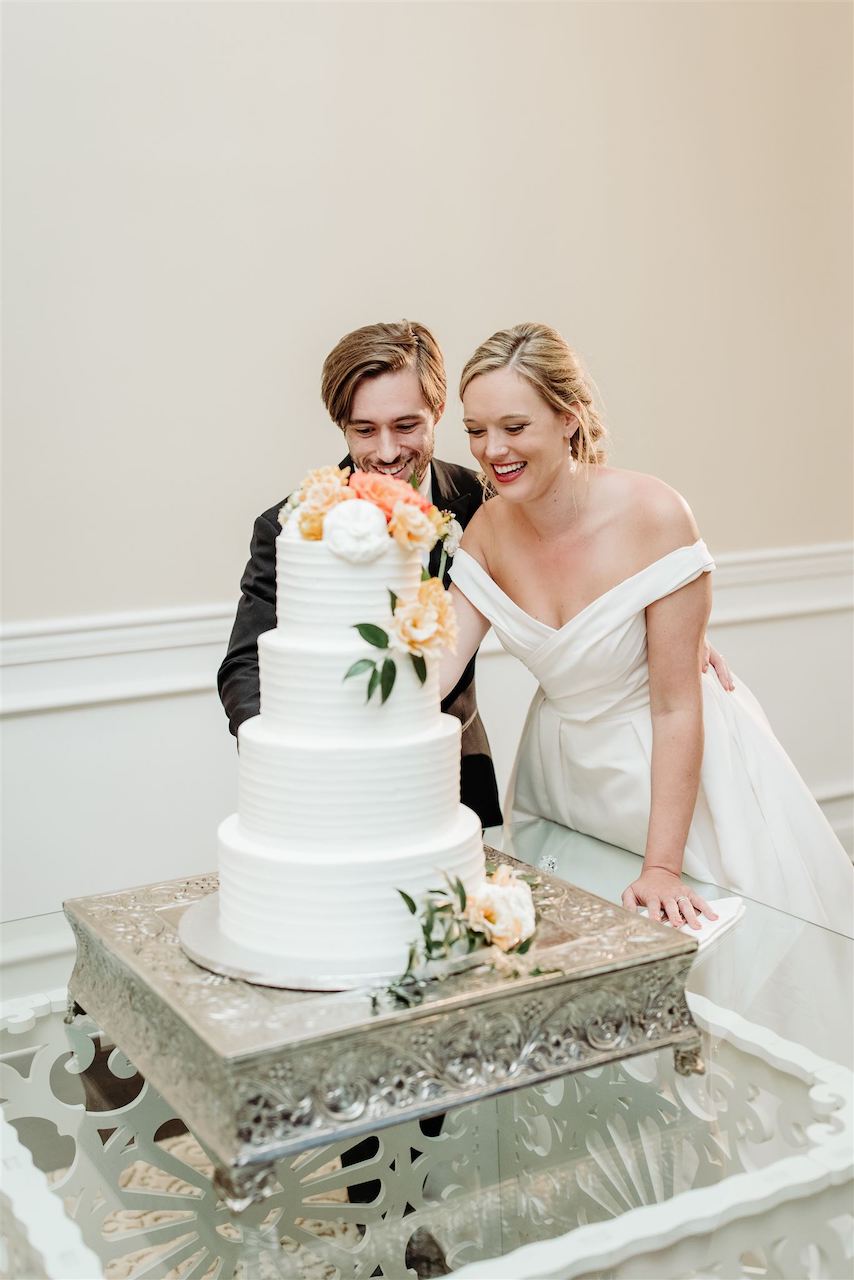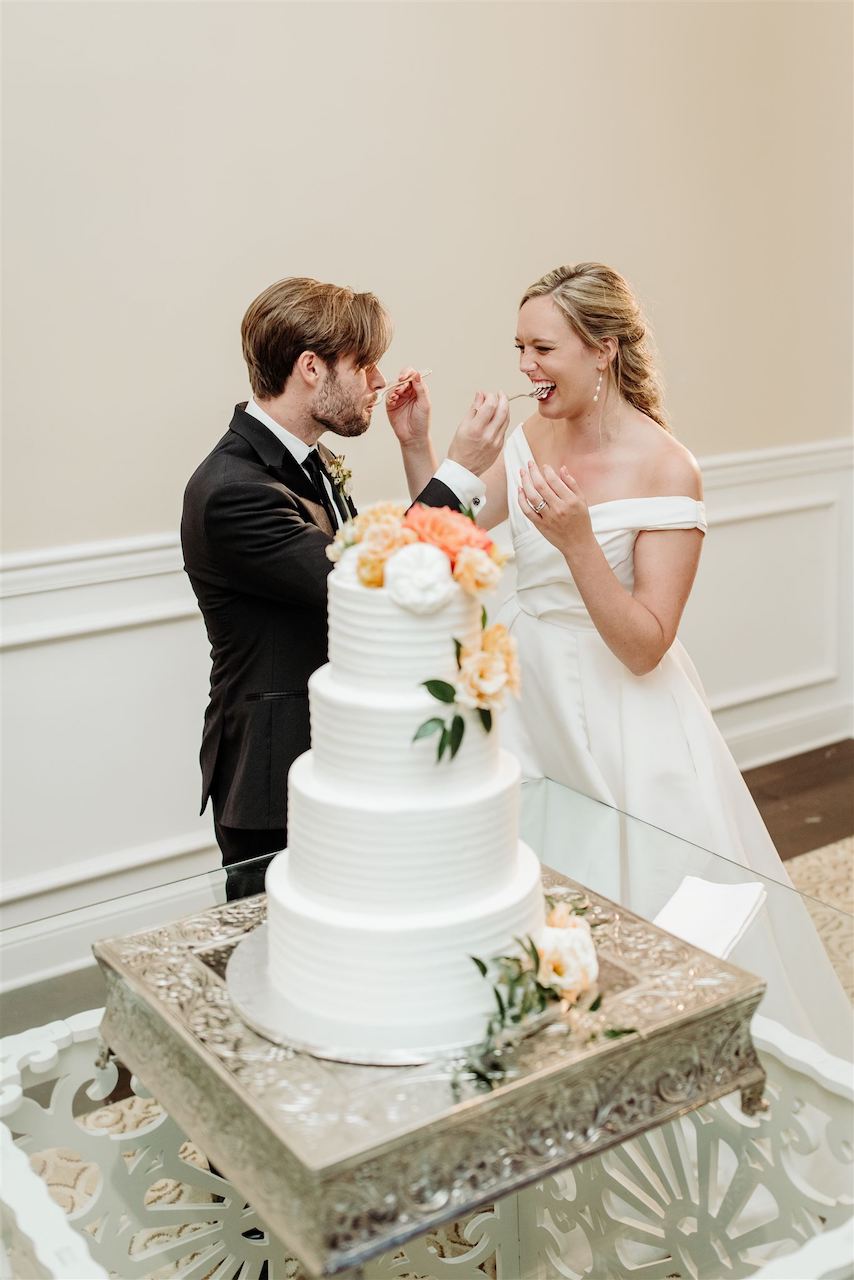 Dance the Night Away
At last, Audio Exchange was ready and it was time to kick it up a notch! The dance floor was packed, everyone was having the best time, Royce was even thrown up in the air a few times!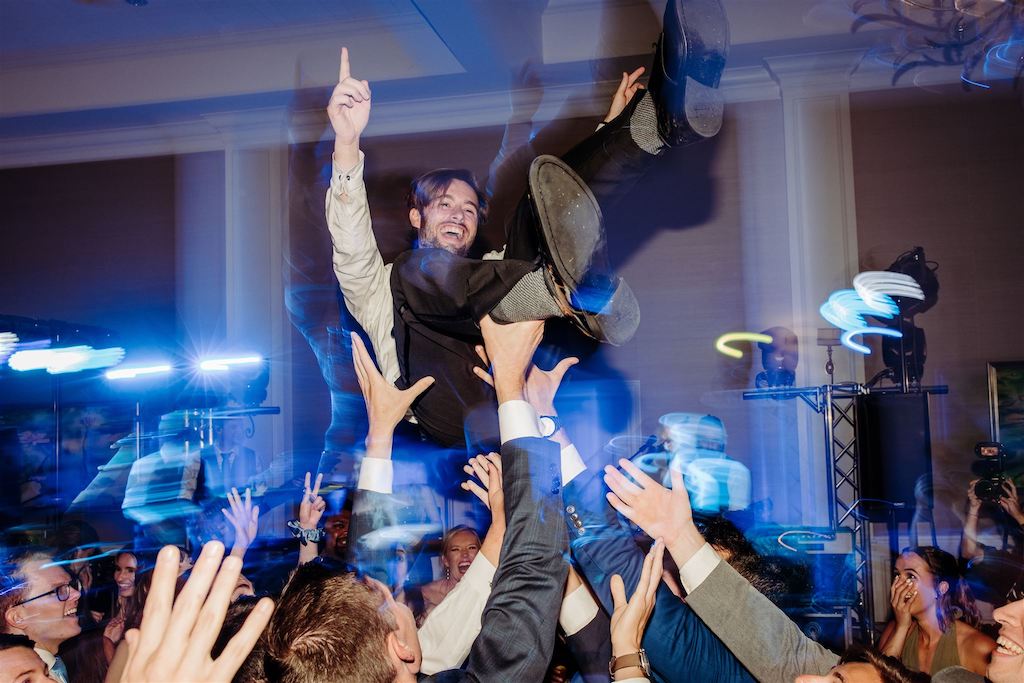 Sparklers and Getaway Cars
As we all know, all good parties must come to an end. The guests left to head outside, but Lauren and Royce danced together one last time and soaked up the entire day. They then met their guests outside where they were greeted with sparklers and a getaway car by Cole's Classic Cars! It was the perfect send off for this couple! Thank you for allowing us to be a part of your special day!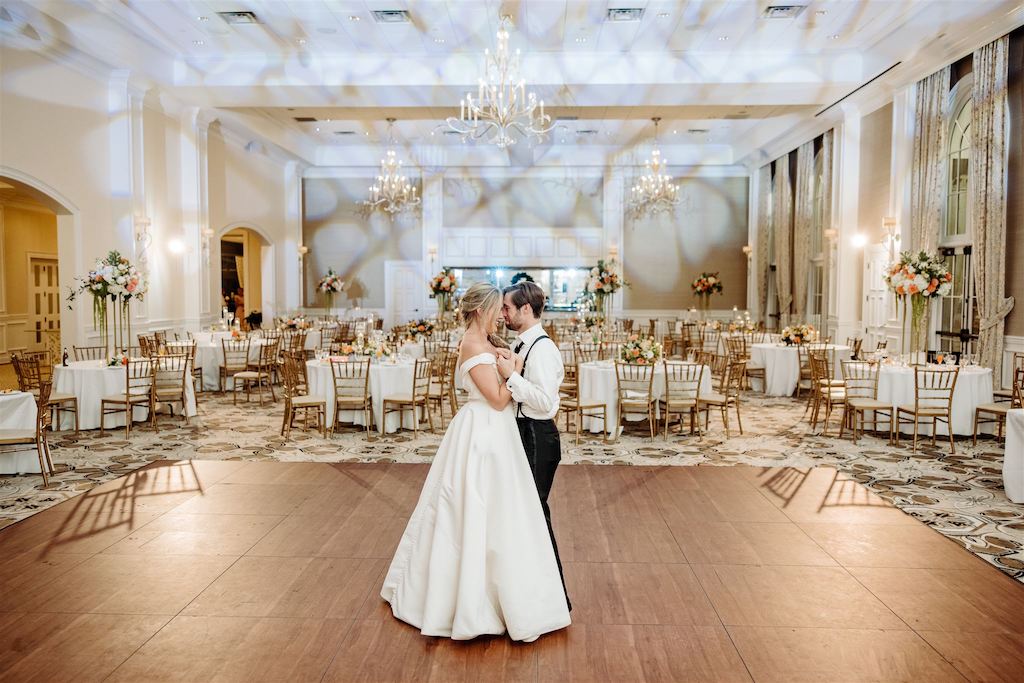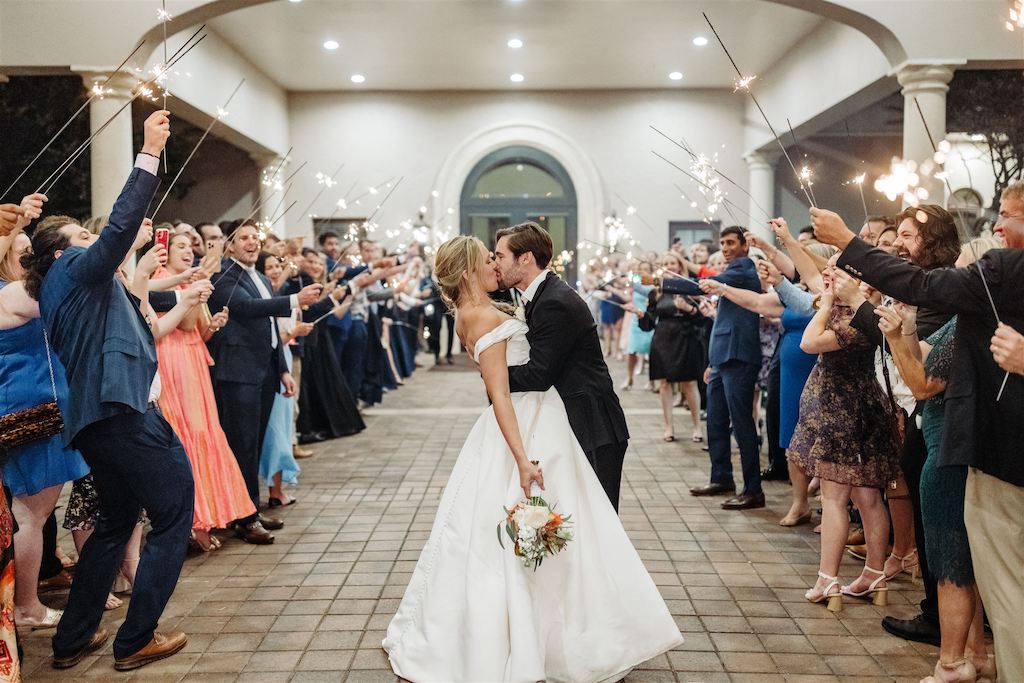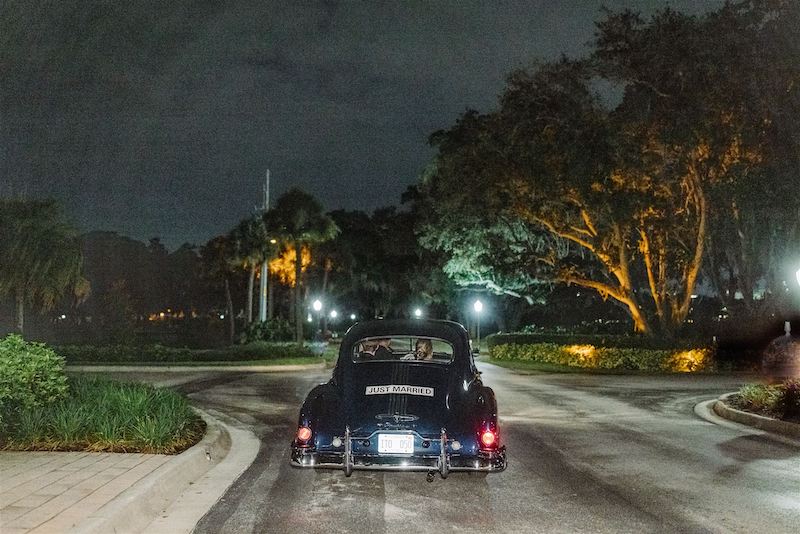 Featured Products: geo tables, gold and white weave chargers
Ceremony: Chapel & Cellar | Reception: The Country Club of Orlando | Photography: 28 North Photography | Planning: I Do Details Weddings + Events | Flowers: Ian Tafoya Designs | Ceremony Music: Zeng Music LLC | Cake: Publix  | Hair and Makeup: Lejeune Hair and Makeup Artistry | Reception Music: Audio Exchange  | Getaway Car: Cole's Classic Cars | Rentals: A Chair Affair | Buses: VIP Wedding Transportation