Cait and Manny's Paradise Cove Wedding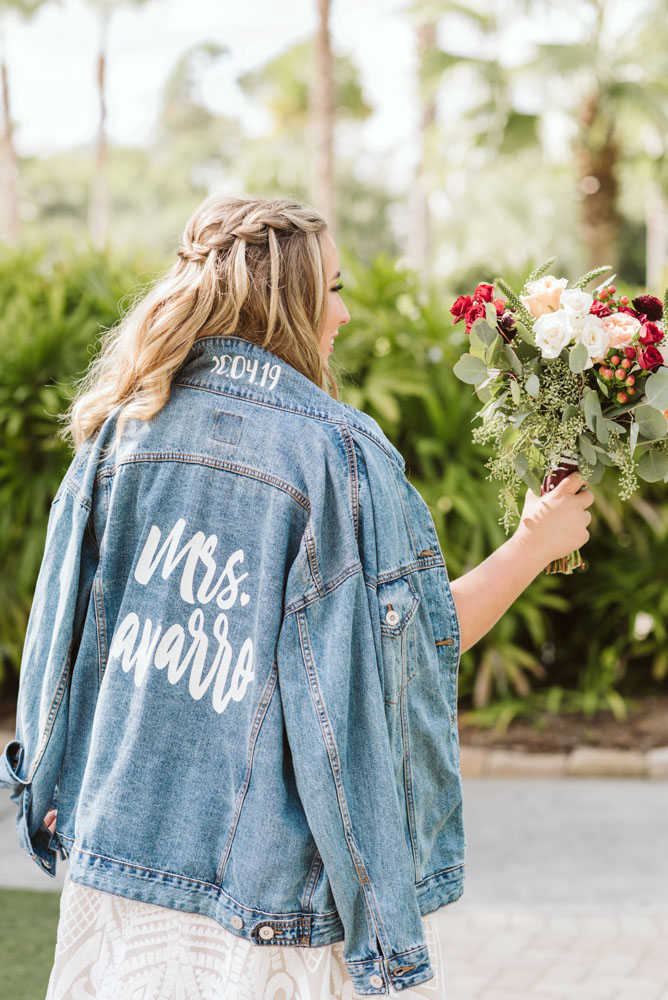 With planning by Gina Marie Weddings & Events and the events taking place at Paradise Cove, there was no way Cait and Manny's special day could have been anything less than perfect.  They were such a gorgeous and fun bride and groom, and their wedding day was absolutely beautiful. And Gavyn Taylor Photography did an excellent job capturing this perfect Florida wedding.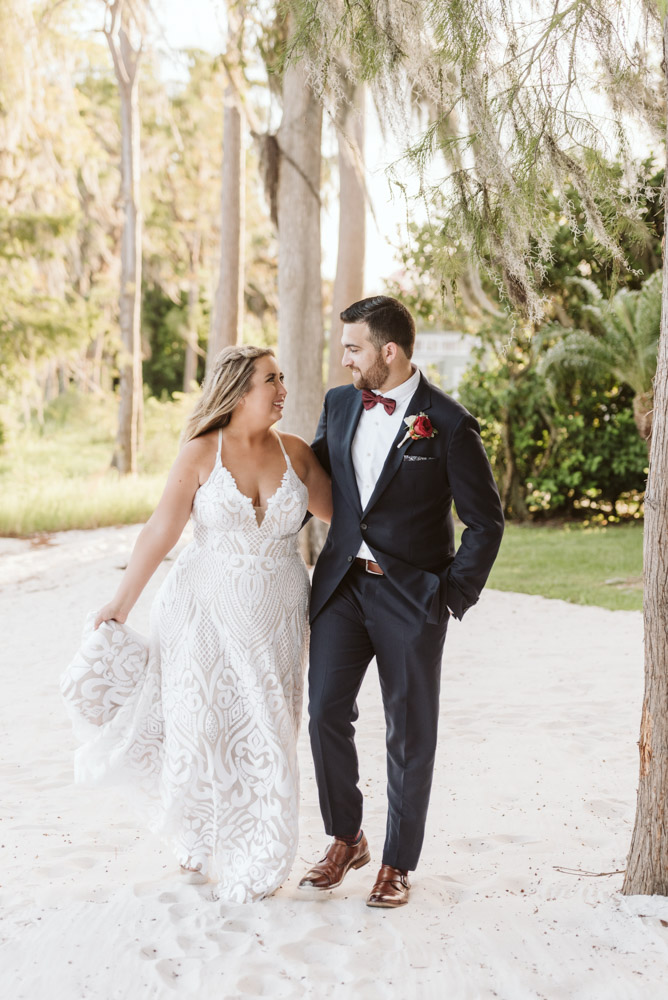 The beautiful venue allowed for the feeling of being at the beach, gorgeous scenery, and plenty of places for portraits. Cait and Manny's love was so sweet to witness. And their ceremony was simply beautiful! We adored watching their bridal party celebrate them.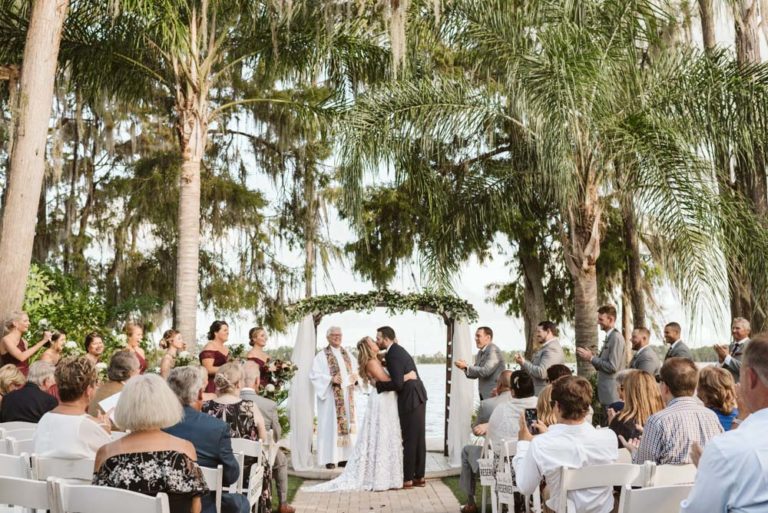 The Reception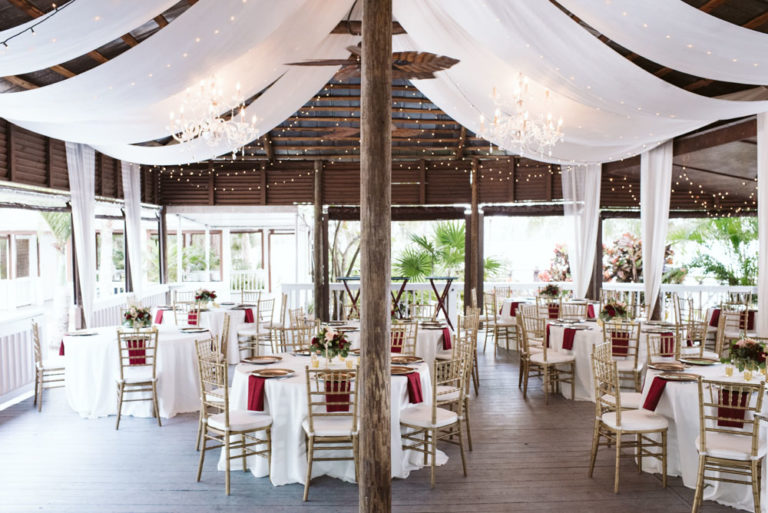 The reception continued to bring the fun and festive vibe of Florida while also being classy and elegant. The white throughout made it all so bright. Similarly, the maroon and gold accents with the greenery on the tables were just the perfect touches of color to tie everything together.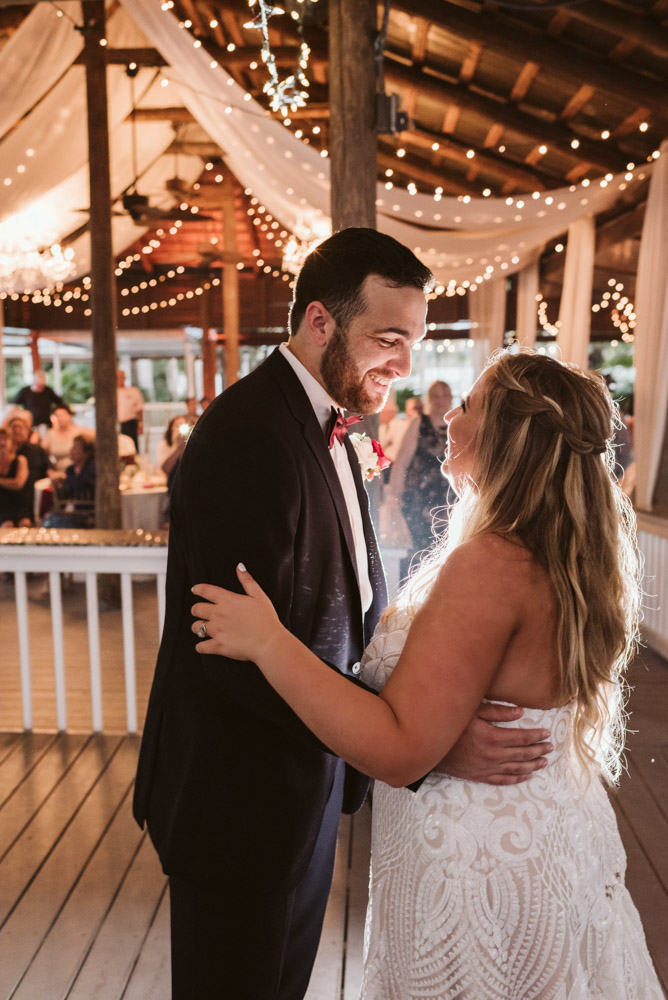 We absolutely loved seeing our Juliet Ivory Settee at the head table at the reception. It became a focal point as speeches were made and toasts were given. And it thrilled us to see it as such a lovely and important piece in the reception. It fit the venue and the color scheme perfectly.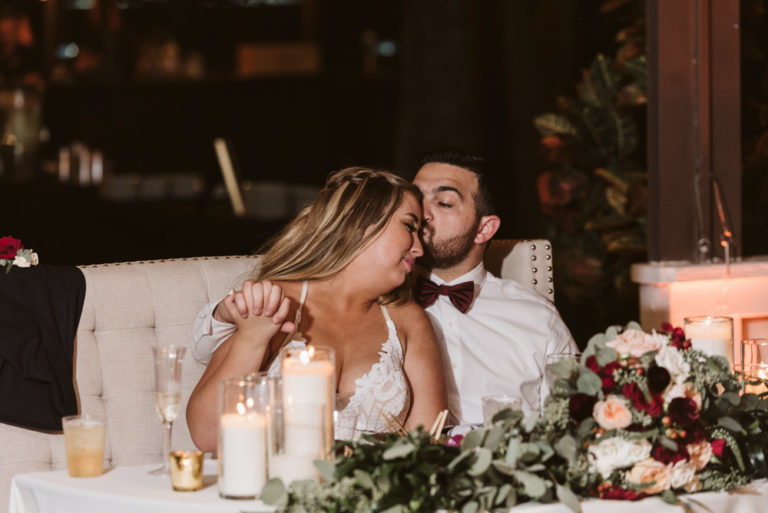 All in all, the way Cait and Manny's family and friends celebrated them was so beautiful. It was clear they love being together and it was an honor to share in their joy!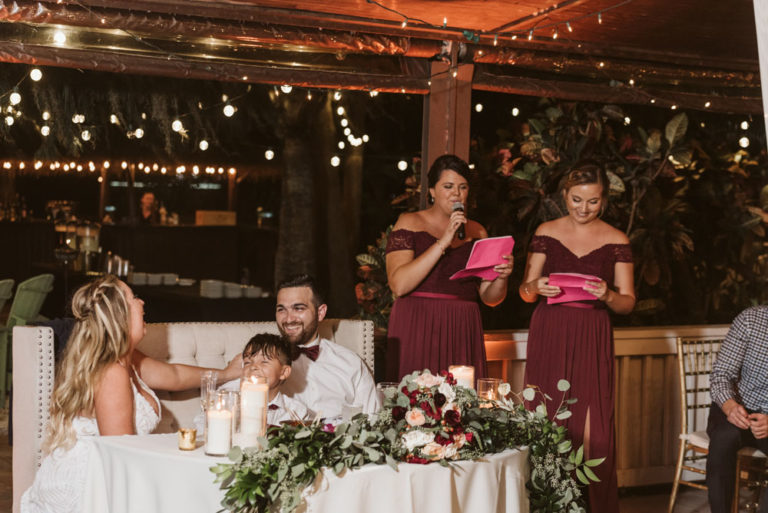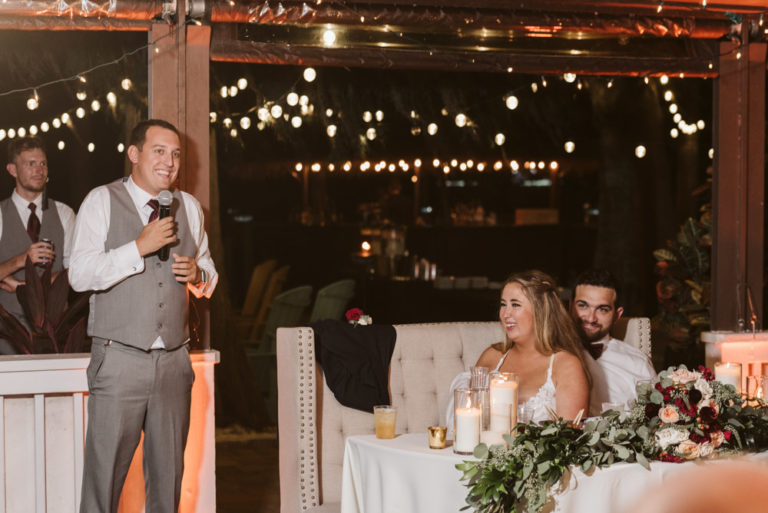 Featured Product:  Juliet Settee Ivory
Wedding Planner:  Gina Marie Weddings & Events | Venue:  Paradise Cove Resort | Catering & Bar:  Big City Catering | Hair & MUA:  Kristy's Artistry Design Team | Rentals:  A Chair Affair | Flowers:  Flowers by Lesley | Photo: Gavyn Taylor Photography | DJ & Photobooth:  Orlando DJ Group | Cake:  Sugar Sugar Cake Boutique | Donuts:  The Donut King | Donut Wall:  Ocean Hawks Rentals | Italian Ice Truck:  Jeremiah's Ice