Ashlee & Joe
One thing about being in the wedding industry for as many years as we have, we get to be part of some of our favorite vendor's own wedding day. So of course, we were super excited when Ashlee Hamon called us to be part of her wedding at The Acre. And of course, we know her and Joe's wedding was going to be "the bomb." With Erica from One Love by Erica handling the details and with the talents of Jason Mize Photography, the wedding was in very capable hands.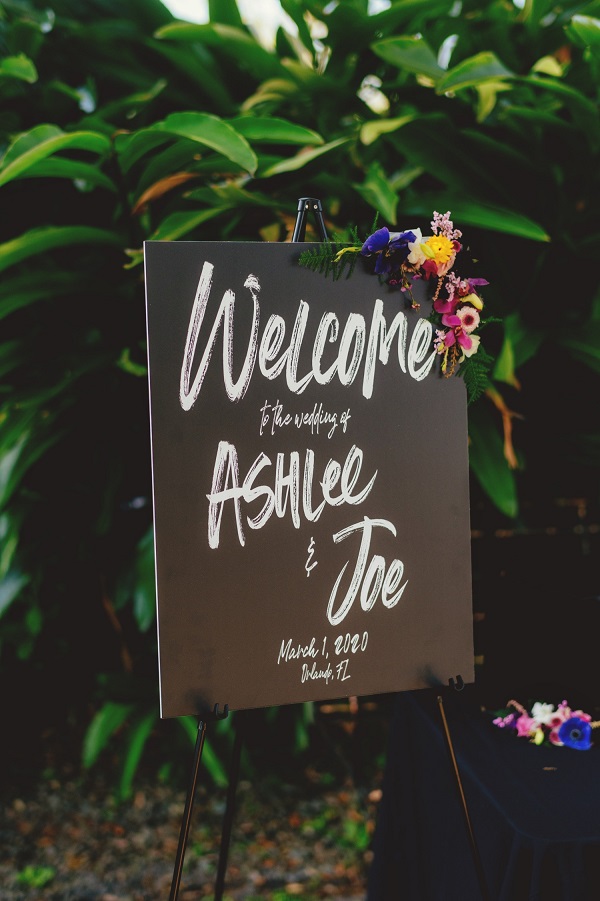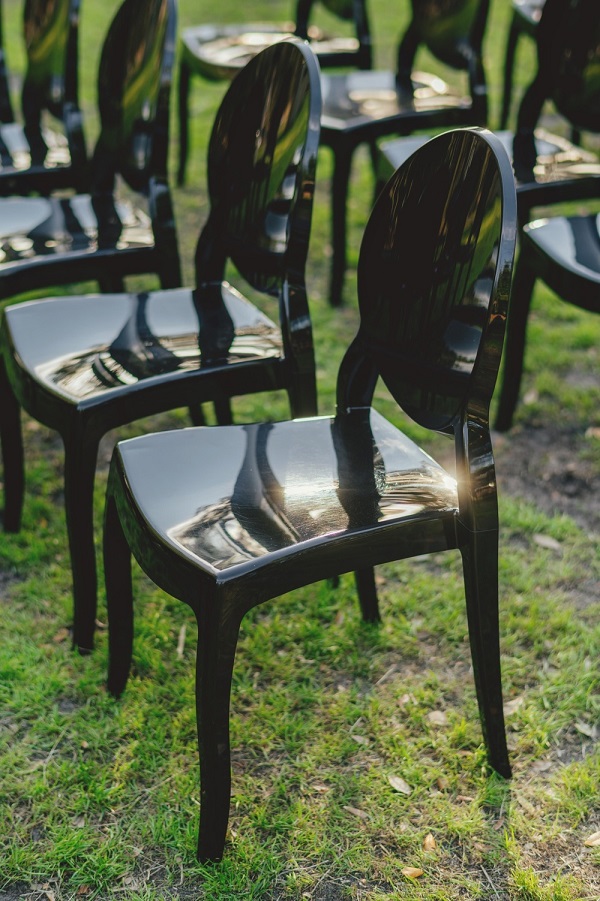 The Ceremony
One of the many reasons couples chose The Acre  for their wedding is the view. And what a view it is! With nature doing it's part, only a few details were needed. First, our black ghost chairs for the ceremony seating. Sleek and romantic. With floral from Florist Fire the ceremony look was prefect!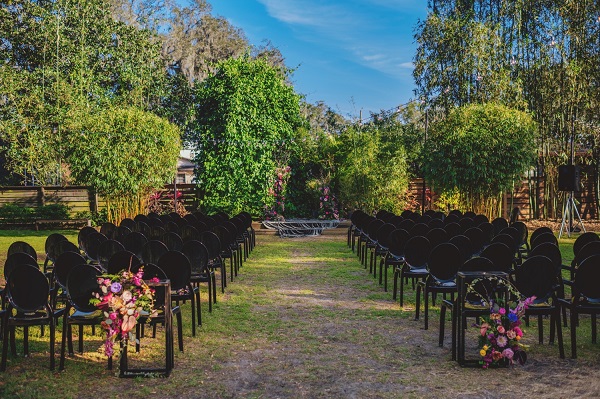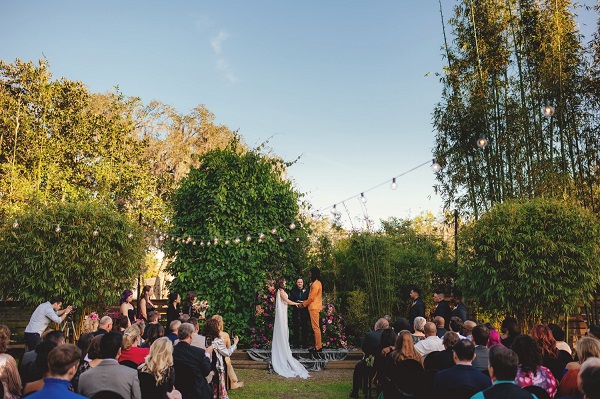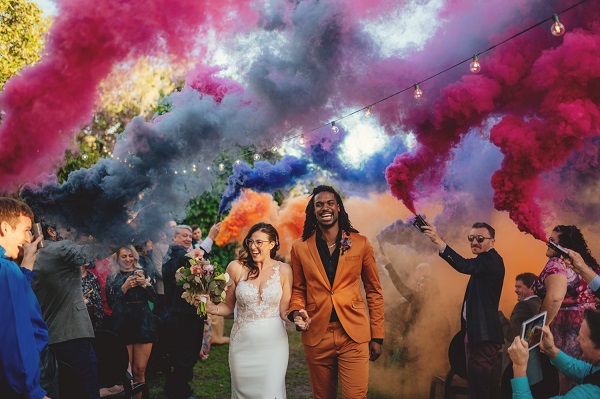 And speaking of perfect, Ashlee and Joe are the perfect couple! After exchanging vows and rings, it was time for the kiss. And as the music played, the newlyweds held hands and their guests released the smoke bombs. And well,  the recessional was, THE BOMB!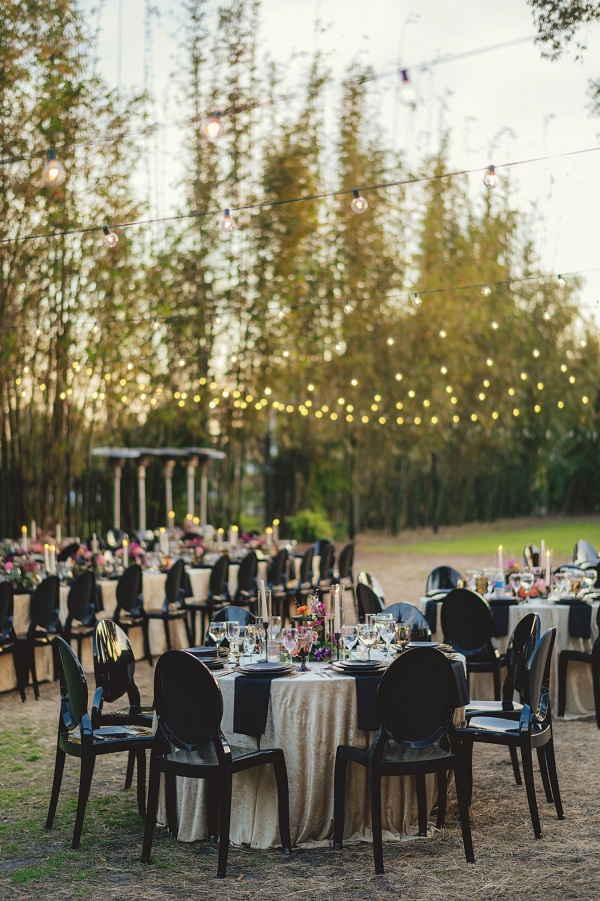 The Reception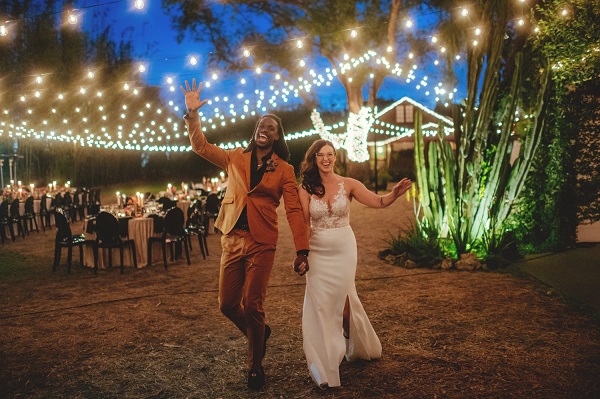 After that ceremony, we didn't think it could get any better, but it did. Our black ghost chairs returned to long family-style tables covered in velvet linens. And we introduced our black China to the party too!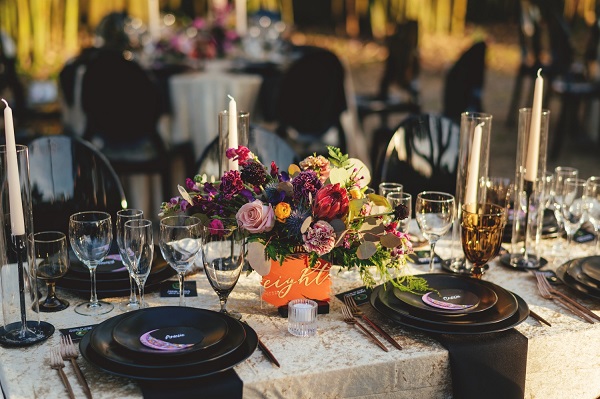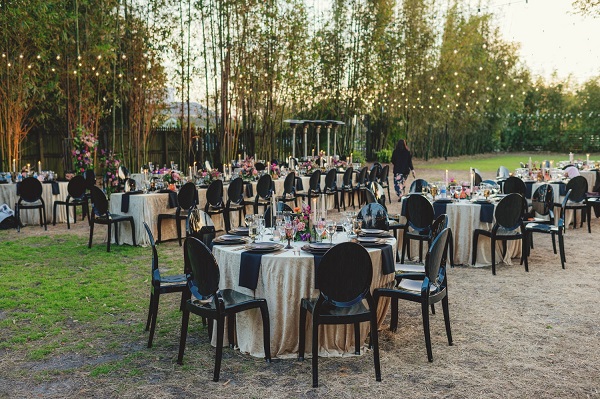 With the memory of the smoke bomb wedding ceremony lingering, the air was electrifying. And while the wedding guests enjoyed dinner from Good Food Catering, the DJ spun their wedding playlist created by the groom himself.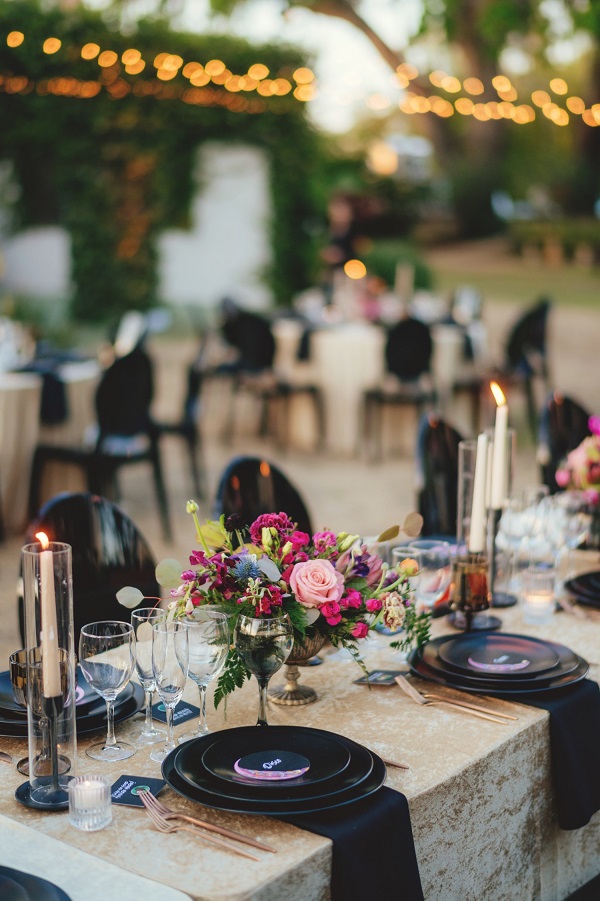 Under the twinkle of the market lights, Ashlee and Joe danced and laughed! And dance some more. But soon, it was time to send the happy couple off to their bed and breakfast.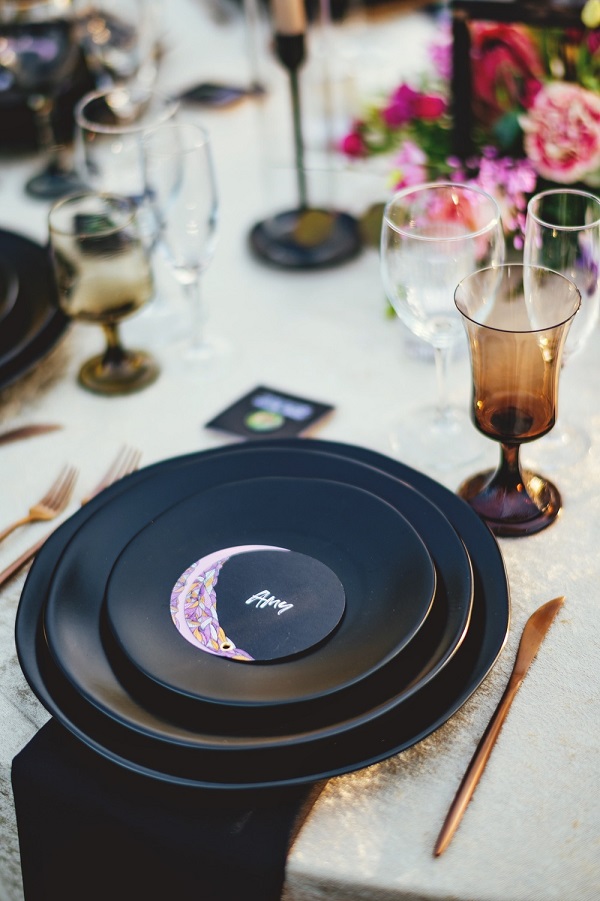 And while we all didn't want the night to end, it was definitely one that will that we will always remember. Congratulations Ashlee and Joe on your BOMB wedding and BOMB marriage!!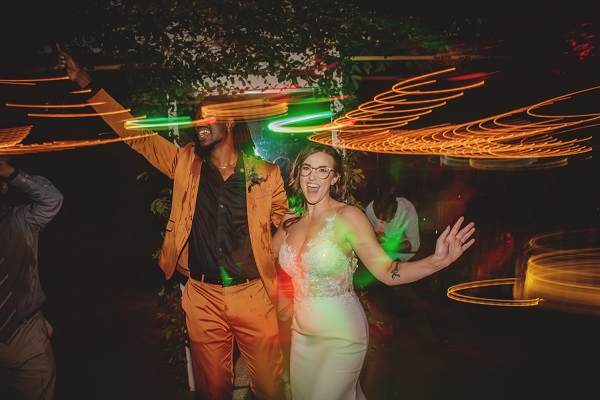 Featured Products: black ghost chairs | black China
Vendors: Venue:  The Acre | Planner: One Love by Erica |  Photographer: Jason Mize Photography |  Catering: Good Food Catering | Florist: Florist Fire