Sarah & John
Details, details, details. Sarah and John's  Ritz Carlton Orlando blue and gold wedding was filled with some of our most favorite details. With the wedding planning team from Weddings Unique making wedding detail magic. And photographer Kathy Thomas capturing the details. Like we said, you do not what to miss one single detail.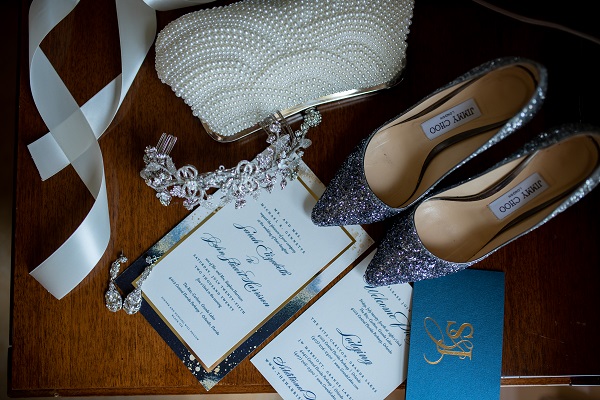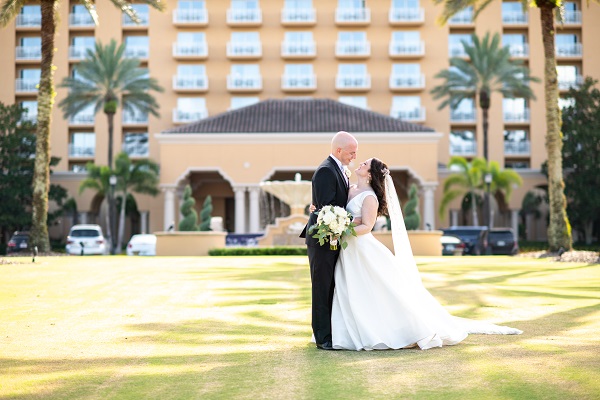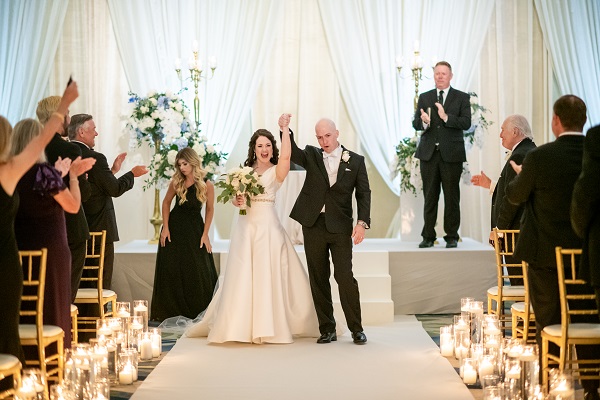 Ballroom Reception
After a glorious wedding ceremony, complete with hundreds of candles lining the aisle, it was time to celebrate. While the Ritz Carlton Orlando ballroom is always beautiful, the blue and gold wedding details were breath taking!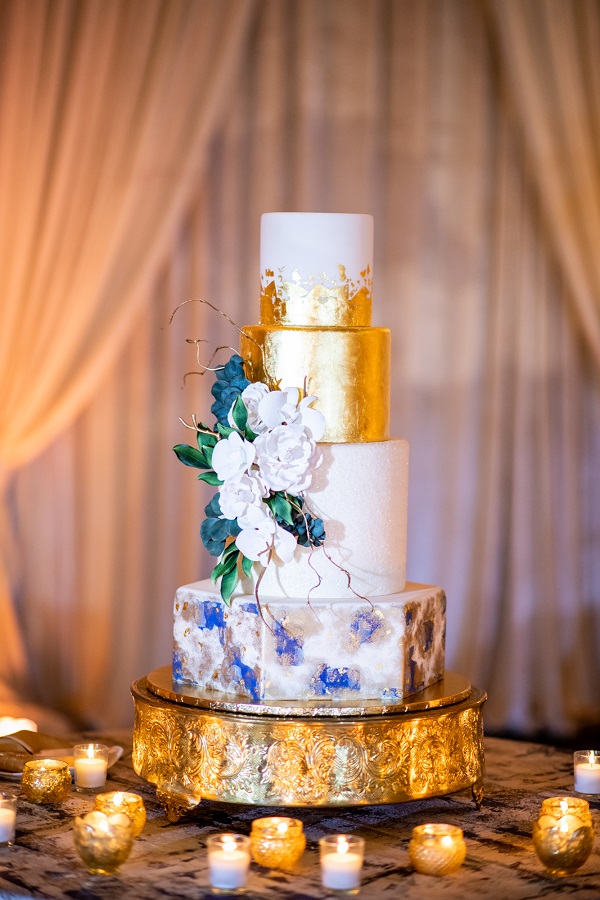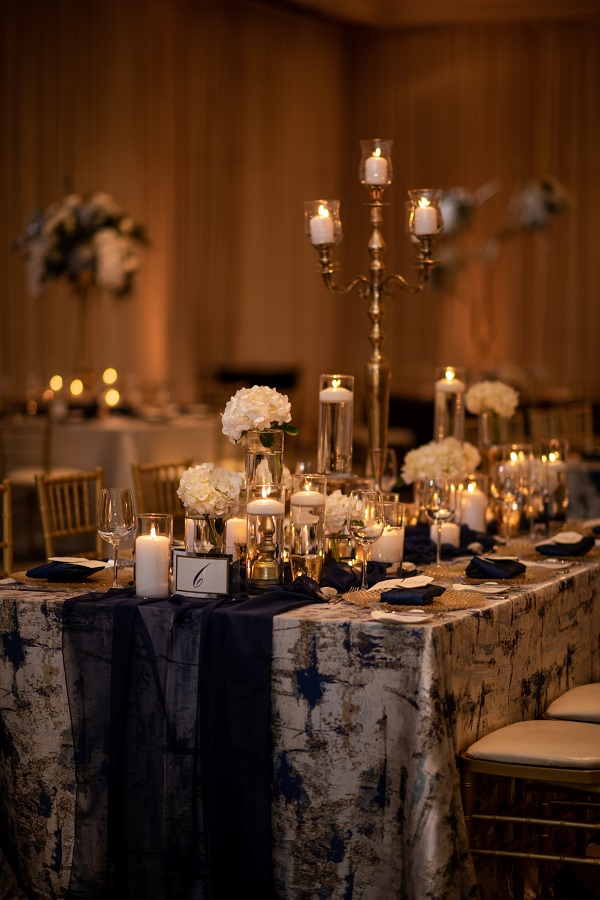 First, when walked into the blue and gold wedding,  the stunning linens caught our eye! With them topping the tables, our Gold and Clear Weave Glass Charger were the ideal choice to compliment the blue and gold décor.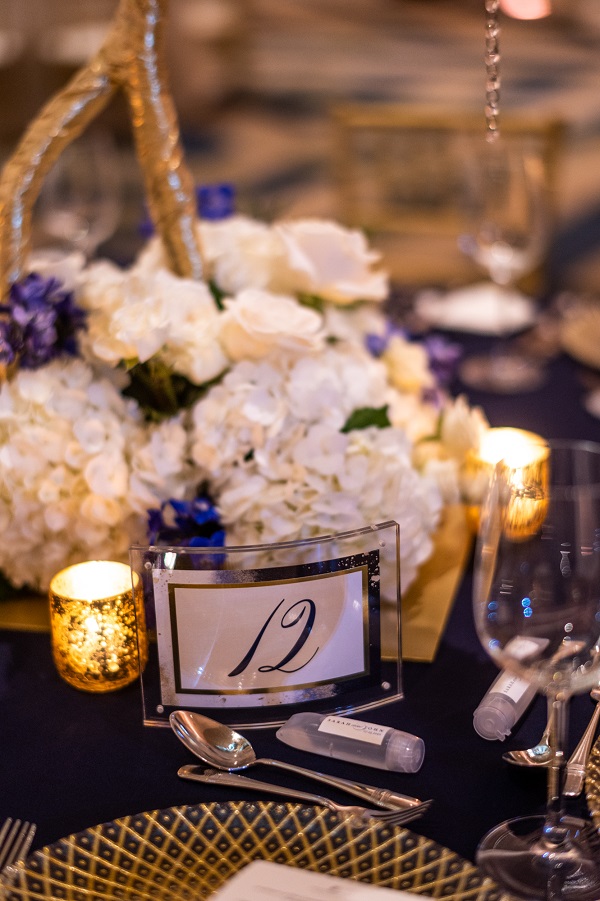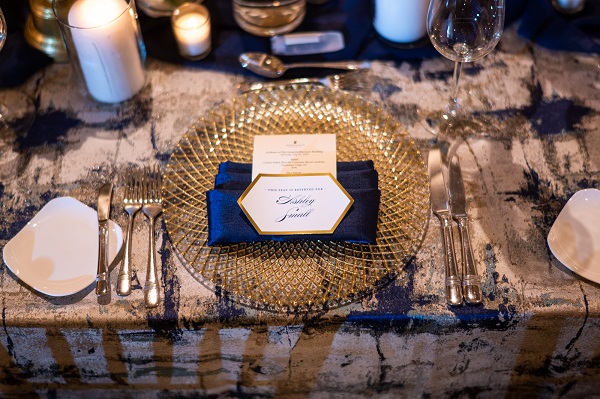 And, when you are planning wedding details, don't be afraid of mixing textures. You will be pleasantly surprised with the gorgeousness that will happen!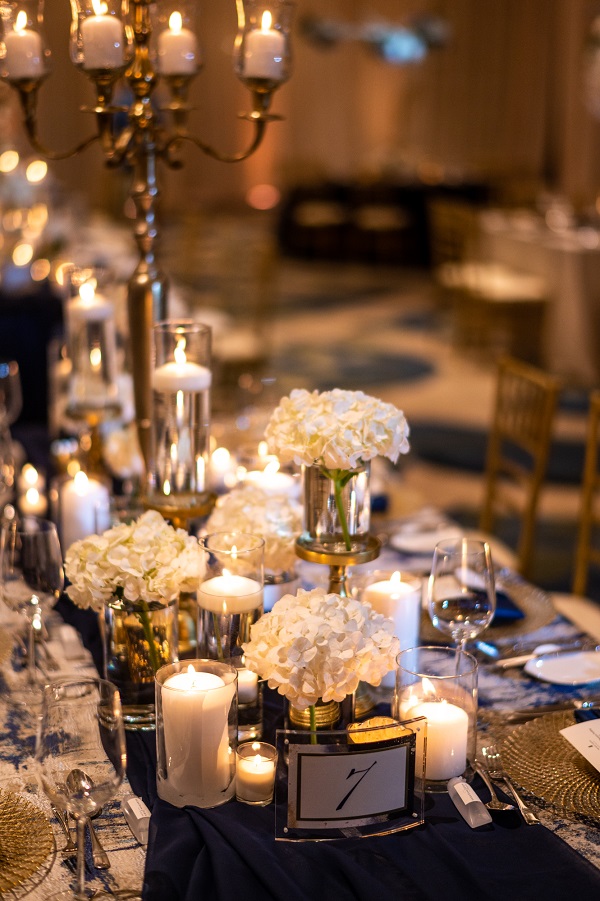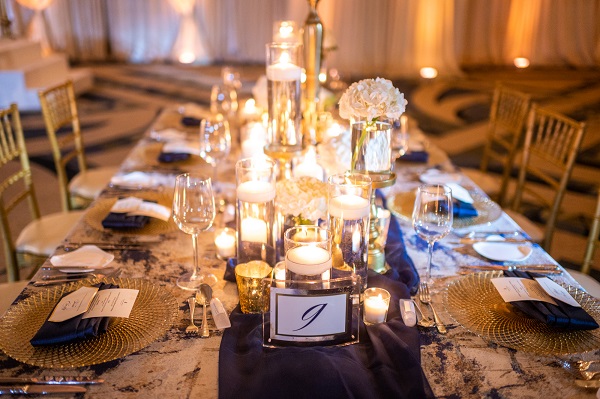 After the wedding guests enjoyed a delectable meal with the newlyweds, it was cake cutting time. While the hand-painted cake was gorgeous, it was also delicious!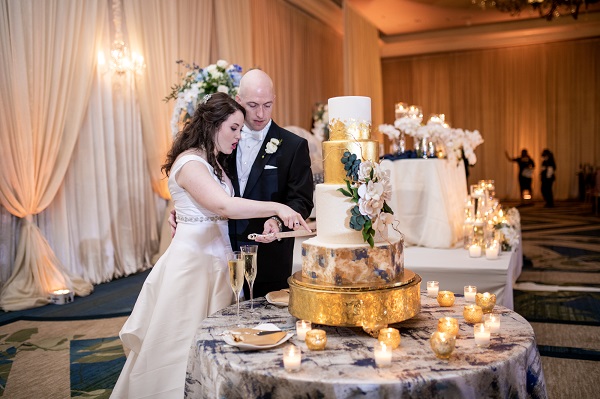 And then, the Dj turned up the music and called everyone to the dance floor. And while Sarah and John twirled, confetti rained down! But soon, it was time to say good night to Sarah and John and their stunning blue and gold wedding!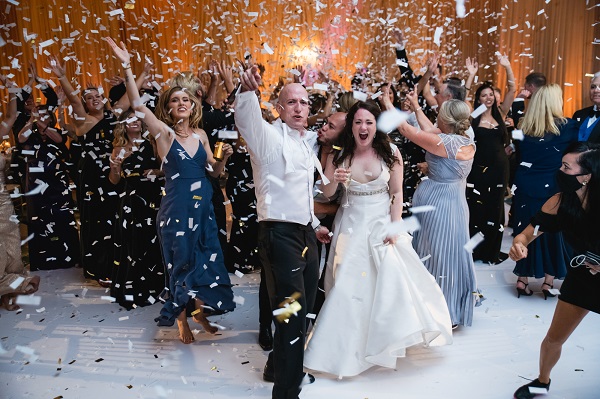 Featured Products: Gold and Clear Weave Glass Charger
Vendors: Venue:  Ritz Carlton Orlando | Planner: Weddings Unique | Photographer: Kathy Thomas | Rentals: A Chair Affair | Entertainment: FyerFly | Officiant: Glynn Ferguson at Sensational Ceremonies | Dance Floor: Letz Dance on It  | Video: Jeffrey Stoner Video |  Makeup: LeJeune Artistry  | Decor: Swag Decor | Ceremony Music: Shannon Caine at Beautiful Music