Blair & Aaron's Casa Lantana Wedding
When it comes to romance, the beautiful Casa Lantana is on top of the list for many engaged couples. So of course when Blair and Aaron were planning their rust red and ivory wedding, Casa Lantana was the venue of their dreams. With Ashlee Hamon Photography capturing their day, their Casa Lantana wedding was frozen in time.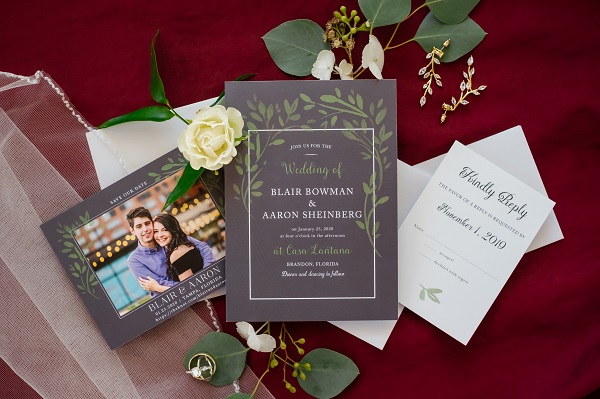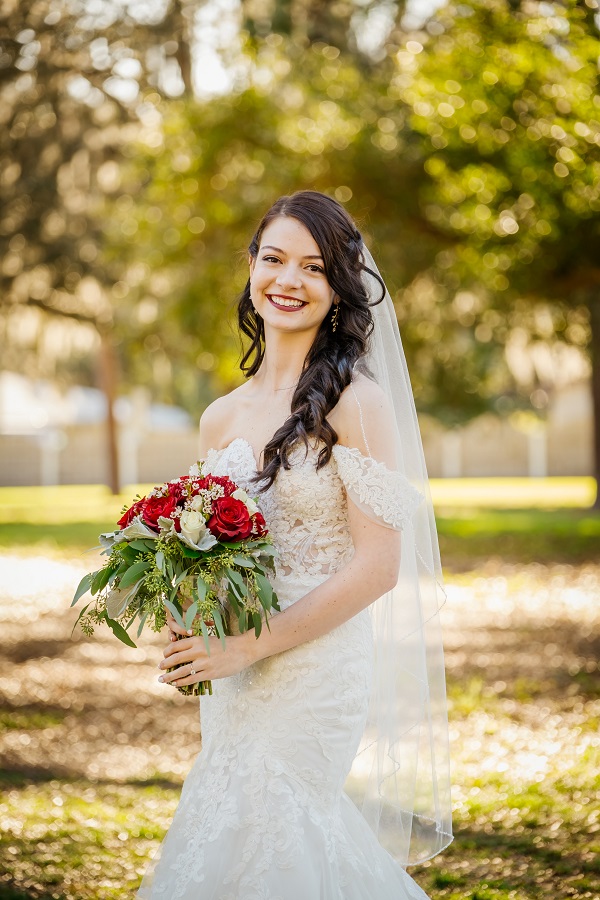 The Ceremony
With the gorgeous January weather above, the outdoor ceremony awaited their wedding guests. Blair looked stunning in her off the shoulder lace gown. And her bridesmaids each wore gowns in shades of red rust. With floral from Foote's Flower the gorgeous wedding look was complete.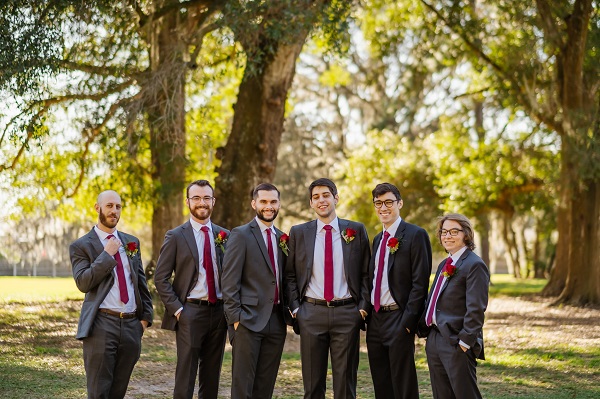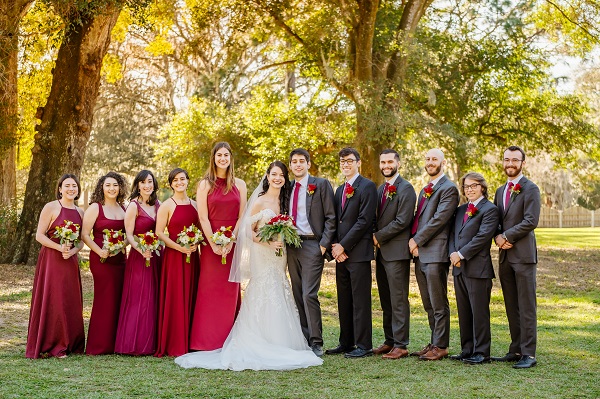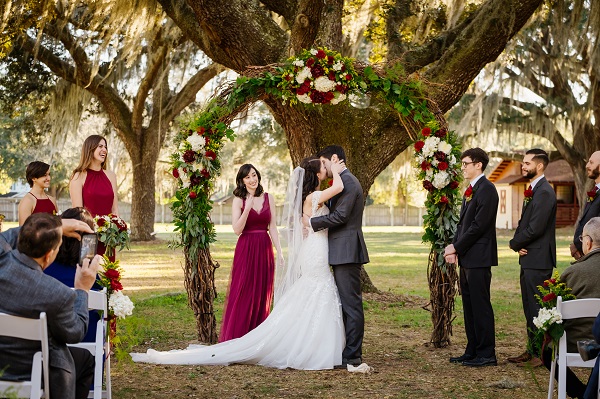 The Reception
After their beautiful outdoor ceremony, it was time to celebrate. Under the white tent, with market lights, the reception was ready. Blair and Aaron's wedding was just as they had dreamed. With the ivory table linens and our french county chairs with ivory chair pads.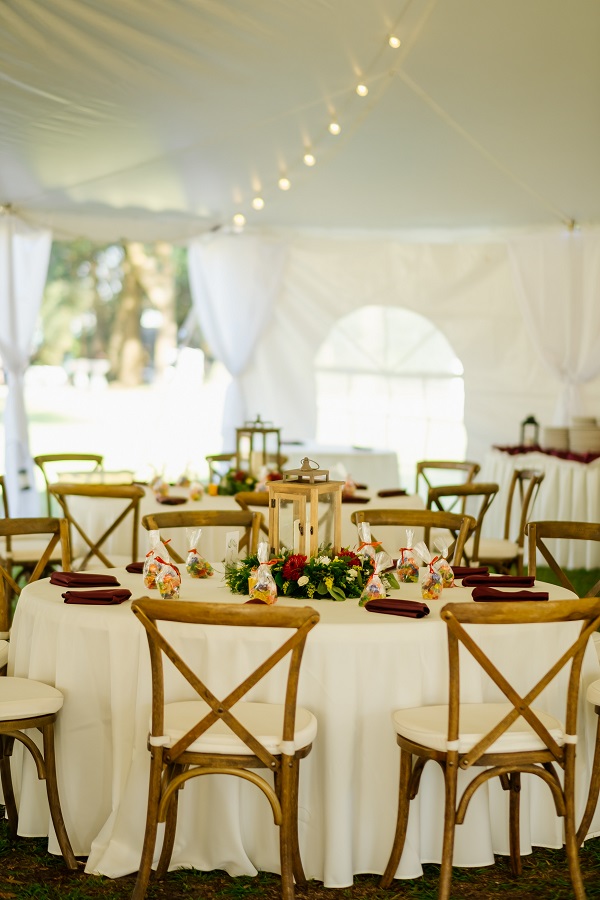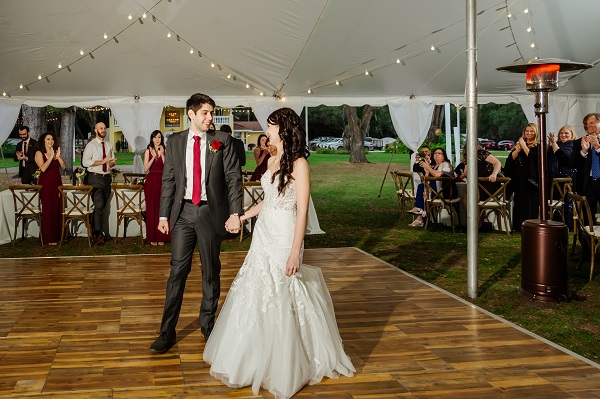 While the newlyweds took to the dance floor, their wedding guests cheered. With the twinkle of the lights above, Blair and Aaron danced their first dance together.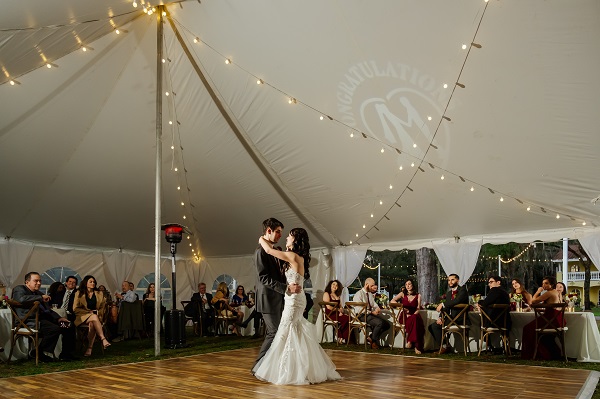 And when it was time to say good-bye, their family and friends sent them out in style. With sparklers overhead, the bride and groom ran into their happy ever after.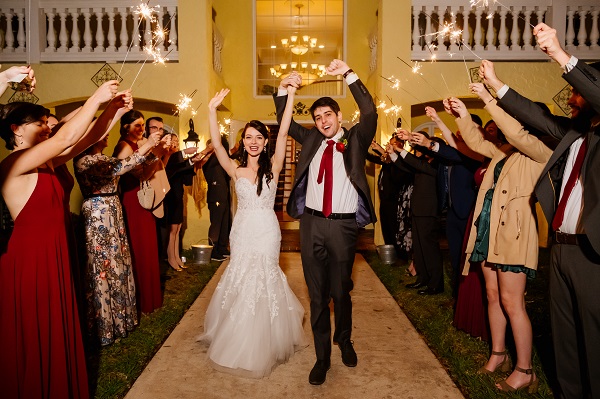 Featured Products: french county chairs with ivory chair pads
Vendors: Casa Lantana | Ashlee Hamon Photography | Foote's Flower | Collective Creations | Mobile G's Entertainment | Affordable Catering | Spunky Spirits | Publix Baker Winthrop | A Chair Affair | Tampa Lights