Gorgeous Gold and Muted Color Wedding Details
When it comes to wedding decor you can never go wrong with gold. But when you add a neutral color palette, your wedding goes to WOW! We are loving the way Samantha and Christian's Bella Collina wedding added gorgeous muted colors to up their wow factor. Their beautiful gold and muted color wedding was a feast for the senses. And with At Last Wedding + Event Design handling the design we knew it was going to be a dream wedding! Thanks to  All Bliss Photography for capturing the day perfectly!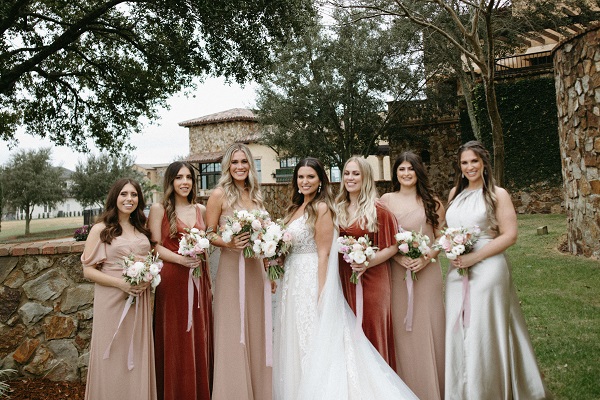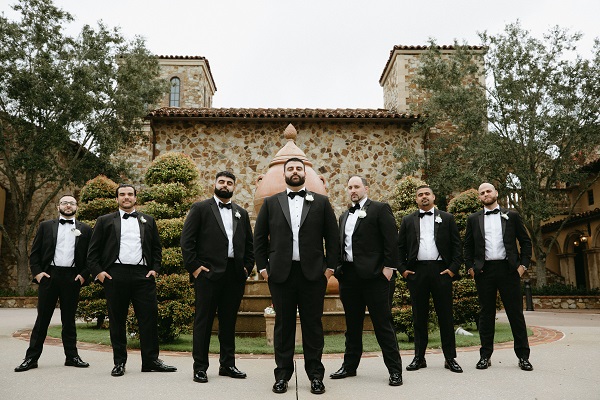 Gorgeous Ceremony
One of the reason's that couples chose Bella Collina for their wedding is for the breathtaking view. With their friends and family present, Samantha and Christian's wedding ceremony was an intimate celebration with a picture perfect backdrop. While the floral and greenery arch made for the perfect focal point at their ceremony, we couldn't keep our eyes off Samantha's gorgeous wedding gown. And with her bridesmaids dressed in shades of muted neutral color gowns, the look was complete.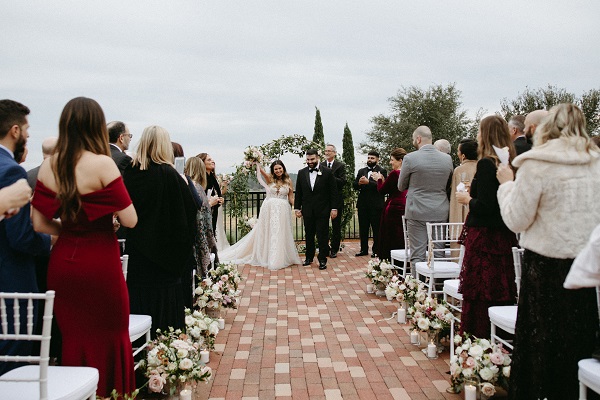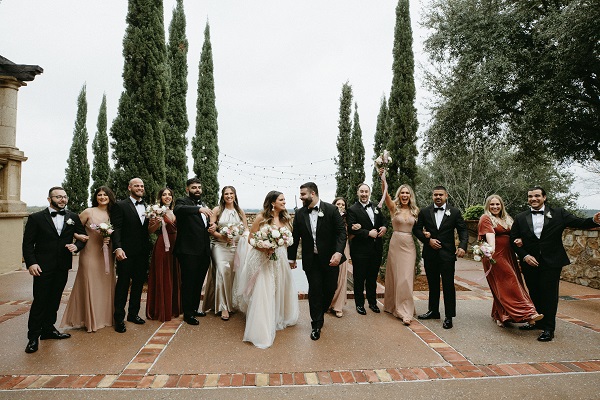 Bella Collina Lawn Reception
After the gorgeous wedding ceremony, they kept the party going on the grand lawn. Under the twinkle of market lights, their gold and muted color wedding reception was set.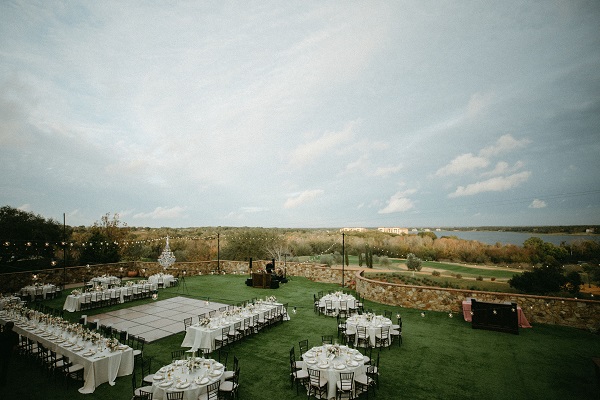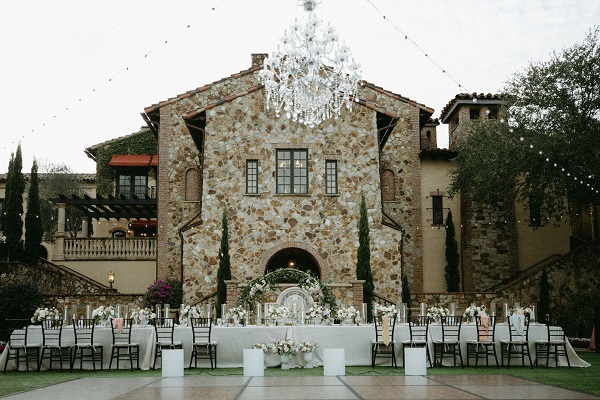 As we walked towards the tables, the sparkle of our gold rim chargers grabbed our attention. With candlelight and floral gracing the tables, the look was complete.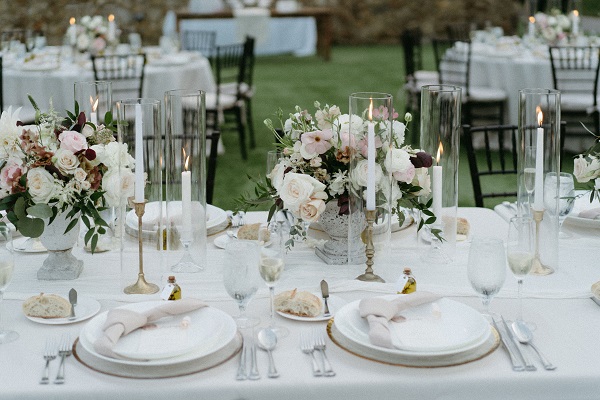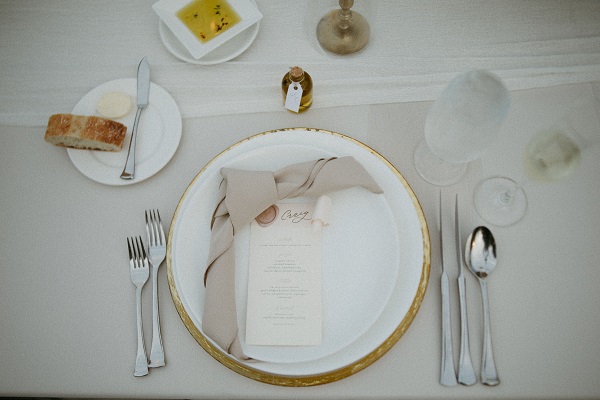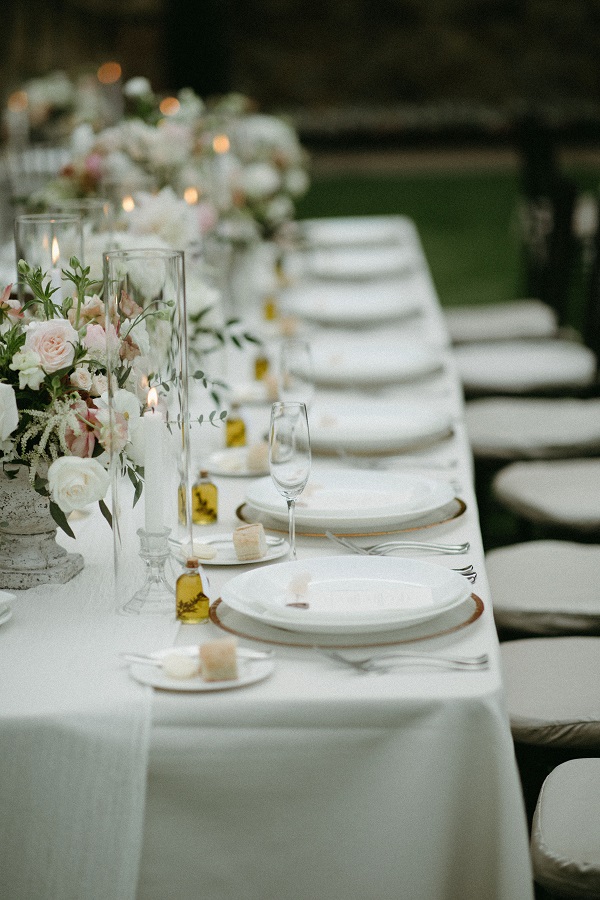 After dinner, it was time for dancing! The bride and groom met their wedding guests on the floor and twirled and spun the night away.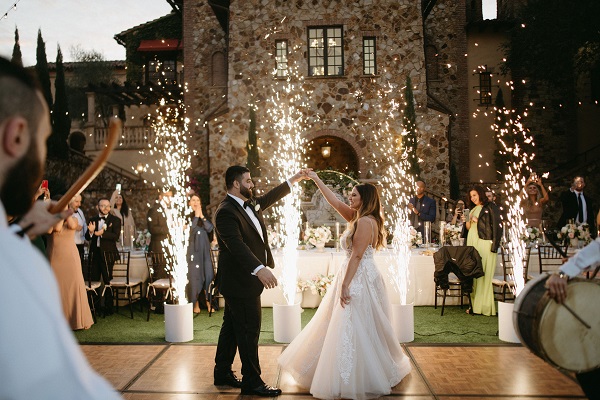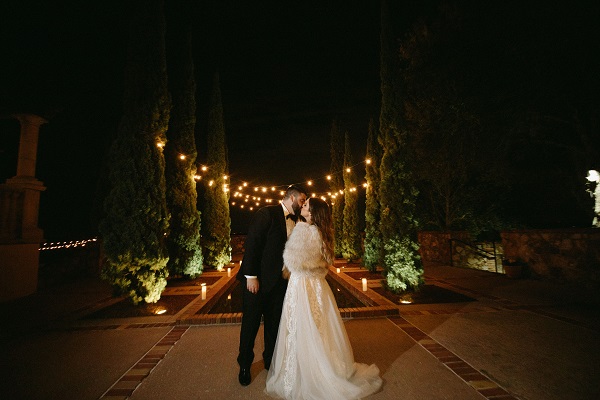 And soon, it was time to say good night to Samantha and Christian. Their gold and muted color wedding was definitely one for the books! We hope it inspires you as much as it did us!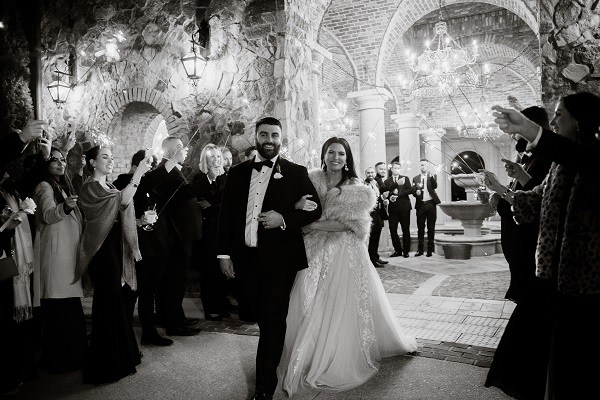 Featured Product: gold rim chargers
Bella Collina | At Last Wedding + Event Design | All Bliss Photography | Gather & Grace Designs | Ocean Hawks Rentals | A Chair Affair | Anna Cakes | Soundwave Entertainment | Swan Weddings | Zaffa Ent / Arabic DJ | Andi Mejia Calligraphy & Design | Sassy Photobooth | LeJeune Artistry | Makeup by Taylor Nicole | Makeup by Melanie Palomino|  Kaleidoscope Lighting |  Buffettes Shoe Shine | VIP Wedding Transportation | Go Pegasus | FyerFly Productions | BBJ Linen