Weddings Illustrated recently had an article on 10 welcome bag essentials for destination weddings, specifically Florida weddings. Their 10 bag essentials were great ideas for destination weddings this summer. We picked out our top 5 favorites and added our own ideas to them.
1. Packaging
The packaging of your wedding welcome bags can help set the tone of your theme. Consider using a beach tote for Florida wedding on the beach, or maybe a beach pail for a fun, casual tone. Weddings Illustrated even said using vintage wooden boxes would work for your "bags," and we love the idea for a rustic-themed wedding.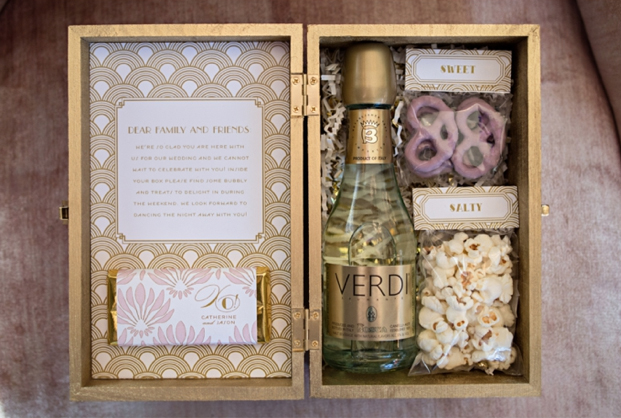 Photo via Wedding Illustrated
2. Branding
 A welcome bag with a monogram or logo is a great way to brand your wedding day. Weddings Illustrated thought it also makes it easier to label and customize your welcome bag picks. We like the idea because it's good way to have your guests remember your special day with a welcome bag with your initials.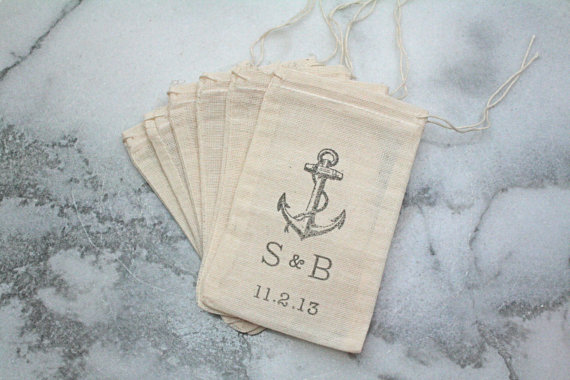 Photo via Emmaline Bride
3. Beverages and Snacks
 You always want to include snacks and beverages for your guests in your welcome bags. You can use your favorite snacks and drinks, or you can add foods themed around your destination. Floridian Weddings suggested key lime cookies and candy slices, or dried mango for a healthier snack, and we love the Florida-themed foods! Also, remember to include water bottles.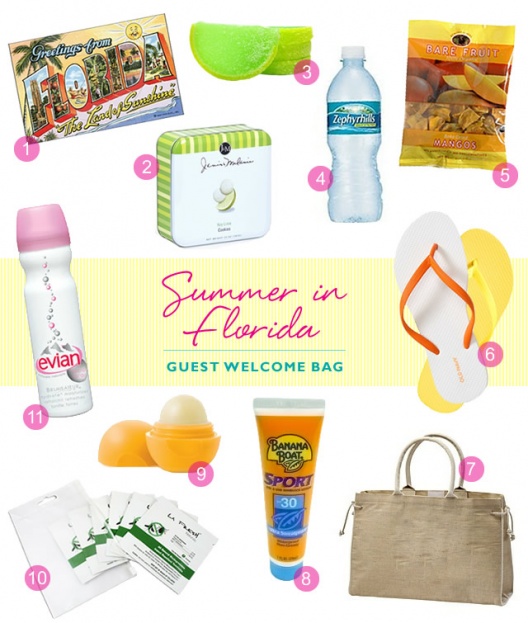 Photo via Floridian Weddings
4. Weather Essentials
 For a Florida wedding, weather essentials are a must for your guests. Sunscreen, aloe vera, lip balm, and towels are a good idea, but don't forget the bug repellent wipes and sprays for those sunset beach weddings.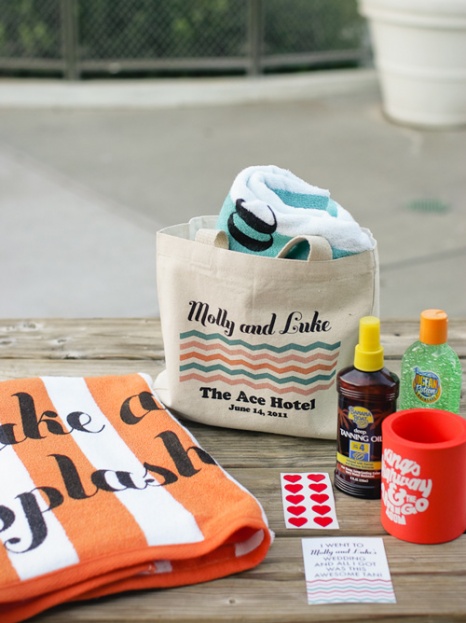 Photo via Weddings Illustrated
5. Thank You Note
 The last thing you always want to include in your welcome bags is a personal thank you note. That way, your guests feel even more delighted to be a part of your wedding day.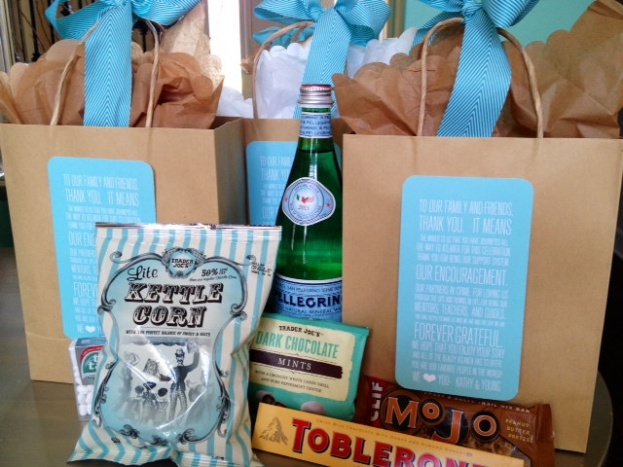 Photo via Etsy