Indian weddings are always a joy for the senses, festive, colorful, and the cheer is audible in the air. Brina and Ashok's wedding was a little traditional, a little modern, and a whole lot of beautiful, with Asaad Images there every step of the way to capture it all.
No Indian wedding is complete without a sangeet, and Brina and Ashok's took place at The Vault, which was just perfect for the song and dance party. Brina and Ashok opted for traditional outfits that incorporated bright oranges and deep pinks; they simply looked regal.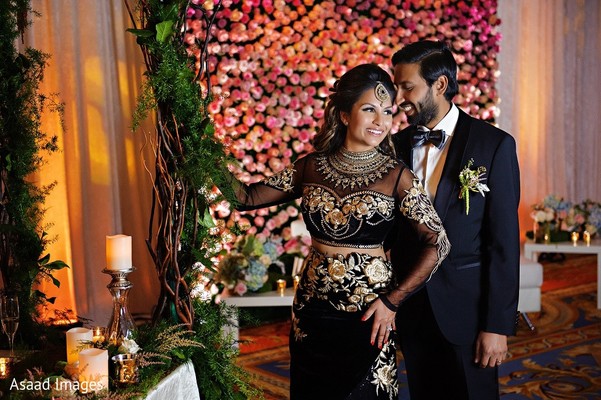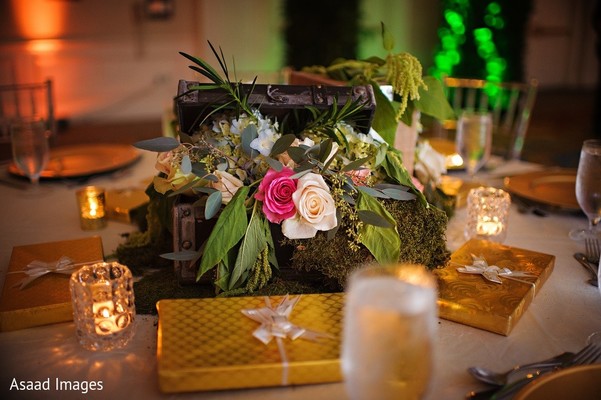 The day after the sangeet, it was time for the wedding ceremony at the Tampa Marriot Waterside Hotel & Marina. In true Indian fashion, Brina and Ashok married under a canopy, with the pandit performing the ceremony. It was just lovely to experience it all, but the best part had to be the smiles lighting up the bride and groom's faces. Brina looked stunning in her red bridal anarkali and jewelry, while Ashok cut an impressive figure in a cream-colored sherwani and red turban.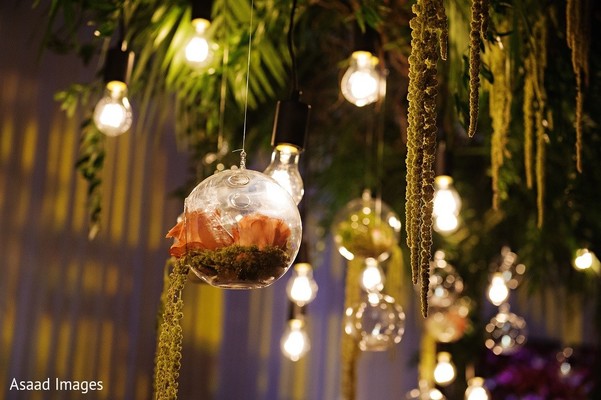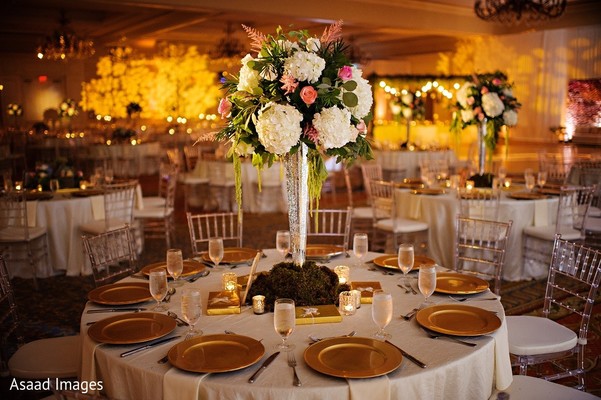 After, of course, it was time for the reception. Brina and Ashok both changed into black; Ashok into a crisp tuxedo, and Brina into a lehenga with intricate floral embroidery. With all the gold and warm oranges and pinks incorporated into the décor, the Clear Chiavari Chairs managed to stand out while still complementing the overall look of the room.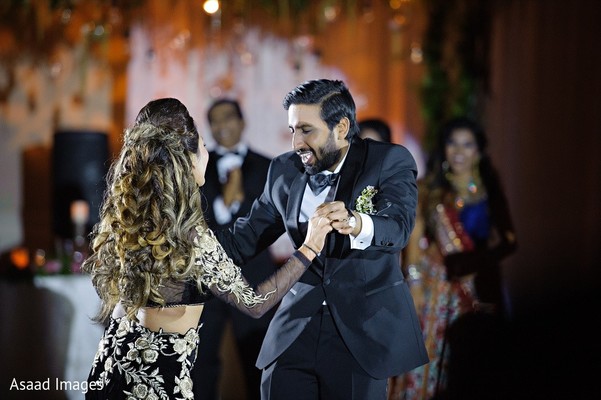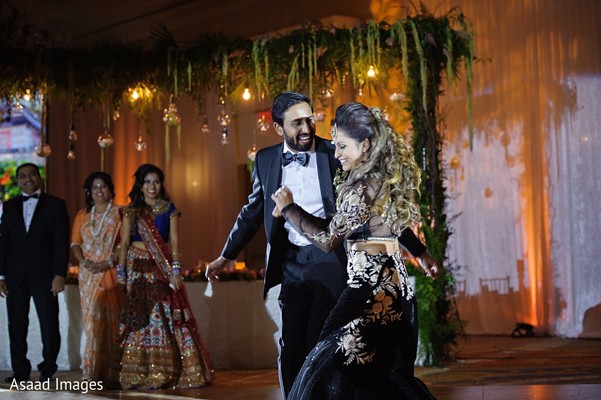 At the end of a night spent dancing, laughing, and making memories, this grand Indian wedding had to come to an end, but it certainly left an impression with everyone involved.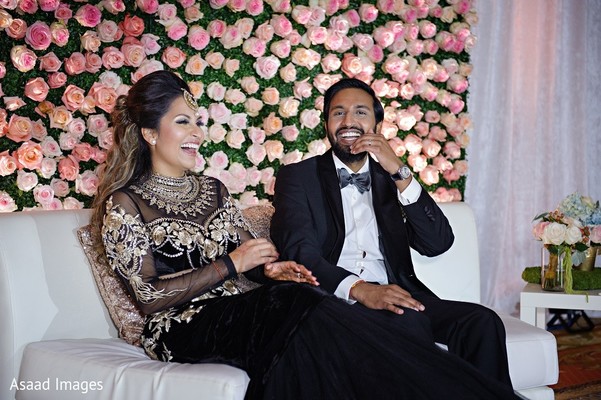 Congratulations again, Brina and Ashok! We wish you all the best for your happily ever after!
Featured Items: Clear Chiavari Chairs
Vendors:   Floral and Décor: Nikun Events   |   Planning & Design: Two Ladies and Events   |   Venue: Tampa Marriot Waterside Hotel & Marina   |   Bollywood Performers & Instructors: Aerial Dragons   |   Photography: Asaad Images   |   Sangeet Venue: The Vault   |   Cinematography: 1 Cinema Productions   |   Cakes & Sweets: Sweets by the Bay   |   Sangeet Catering: Clay Oven   |   DJ: Dudha Productions   |   Lighting: L & L Events   |   Hair & Makeup: Michele Renee The Studio  |   Henna Artist: Vaishali Patel   |   Baraat (Groom's Transporation): St. Petersburg Carriages   |   Bridal Fashion (Draping): Jigna Patel   |   Lunch Catering: Khasiyat   |   Dinner Catering: Amrit Palace   |   Pandit: Rajan Bhai   |   Photo Booth: ShutterBooth Tampa   |   Boat Charter: FNOFF   |   Hair and Makeup (Groom's Family): Collective Creations   |   Dholi (Drummer): Dholi Mitul G   |   Sangeet Bridal Fashion: Aza   |   Bridal Anarkali: Kalki Fashion