Meet Georgia & Jeremy DeFrancisco from Perfect Wedding Guide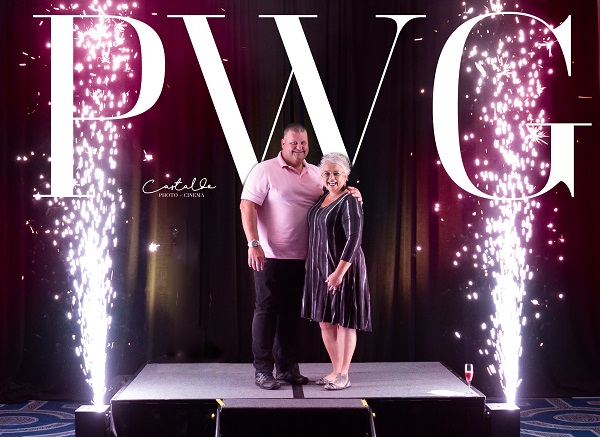 The Perfect Wedding Guide is your local  wedding planning resource in Central Florida. With everything from invitation ideas to wedding day advice, couples turn to Perfect Wedding Guide to stay on top of the trends. At A Chair Affair, we always love having the chance to meet Georgia and Jeremy DeFrancisco and cannot wait to introduce you to them. We are so excited to announce they are the new owners bringing you wedding shows, I Dos and Brews, www.perfectweddinggude.com and a wedding magazine to get inspired and informed so you can plan the best day ever!
Tell us a little bit about yourself?
We've been married 23 years and have 3 amazing children. We are most happy when we are spending time with family and relaxing on the lake or in the pool. Some of our favorite things to do together are watch football (Go Gators / Go Clemson), go shopping, make homemade pizza and laugh. Life is full of little adventures and we try to celebrate them all. God has blessed us with a wonderful marriage and the opportunity live this life together at work, at home and at play, something we are forever grateful for.
How did you get started in the business?
10 years ago we started working with Party Flavors Custom Cakes and that was the beginning of our passion for the wedding industry. We fell in love with the vendors, the couples and the excitement of event day.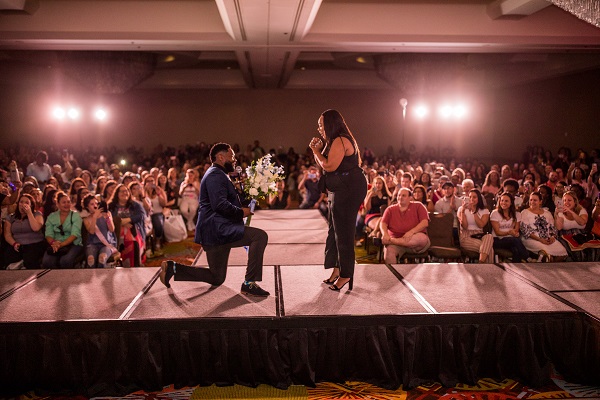 What do you love most about the industry?
We love to make connections and we have the distinct opportunity to work with both the vendors and the couples. When working with the vendors we get excited to help them find their next client, grow their business and build relationships with other vendors, so together we can build a stronger Central Florida wedding community. When working with the couples, we thrive on seeing them find all their wedding professionals and plan their best day ever all while having fun doing it.
What is your vision for PWG as the new owners?
Our team motto is Passion-Success-Integrity. Passion for growing the Central Florida wedding industry. Success for the vendors by providing a new magazine design in 2020, a new website and continuing to provide a high quality wedding show experience for both the vendors and the couples. Integrity in all that we do.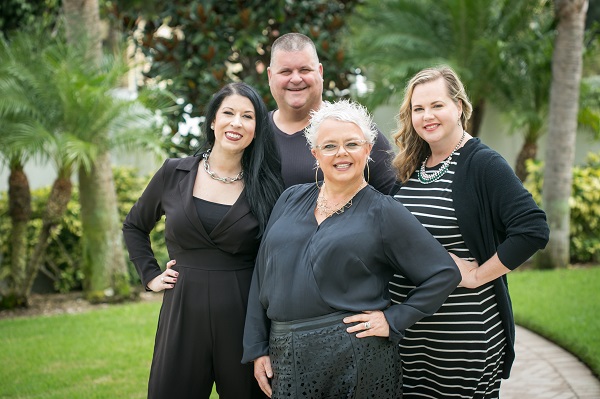 If you could ask people in the industry two questions that would help you in your business, what would those two questions be?
1. How can we better help you use the Perfect Wedding Guide marketing platforms to find success for your company? 2. Are there any marketing tools that Perfect Wedding Guide currently doesn't offer, that you would like to see us implement?
What is an exciting change or upcoming announcement you have planned for PWG in 2020.
We already have plans for 2 exciting changes in 2020….a new website will be rolled out and a new look and design to the Perfect Wedding Guide magazine.
When people inquire about your services and the benefits of being an advertiser, what can they expect?
A dedicated local representative to work with them to best utilize the marketing platforms provided by Perfect Wedding Guide and a team of people who are passionate about the success of each individual company, the Central Florida wedding community and Perfect Wedding Guide.