Romantic Floral Orlando Wedding at Omi Resort
When we think of romance, we think of Lindsay and Zahjyee's romantic wedding at the Omni Orlando Resort. With the wedding dream team that included Just Marry!, Ledia Tashi Photography,  KEJ Productions, and Raining Roses we knew that romance would be in the air!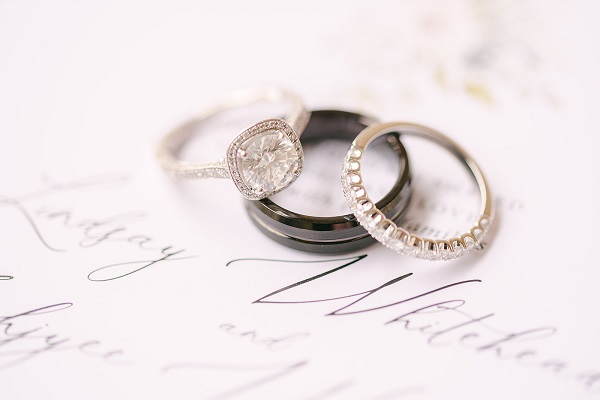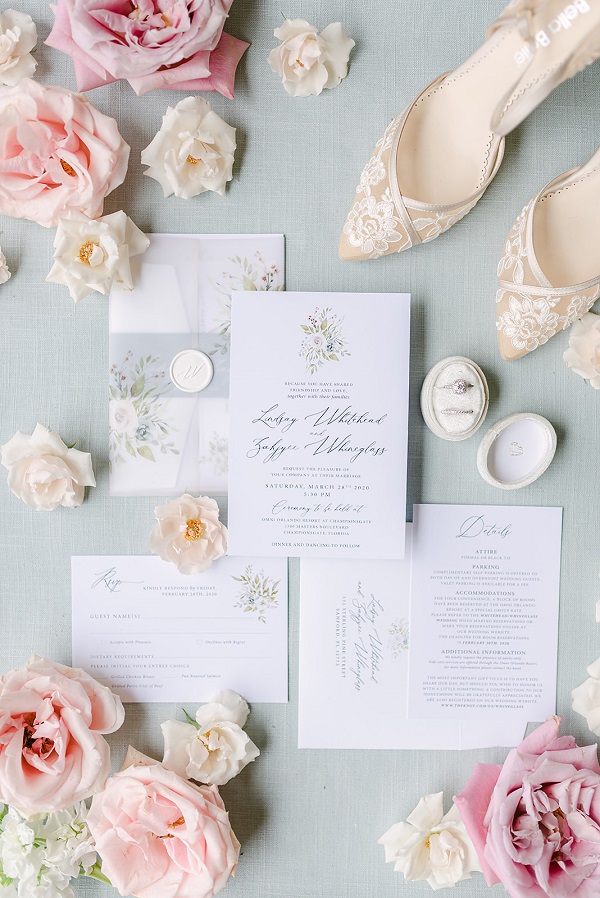 First Looks
We love first looks. From bridesmaids to groomsmen to the happy couple. We love them all. First, we will start with Lindsay and her ladies. While her bridesmaids stood side-by-side, holding hands and closing their eyes, Lindsay walked into the room with her stunning lace gown. And when her friends opened their eyes, they saw a gorgeous and beaming bride-to-be!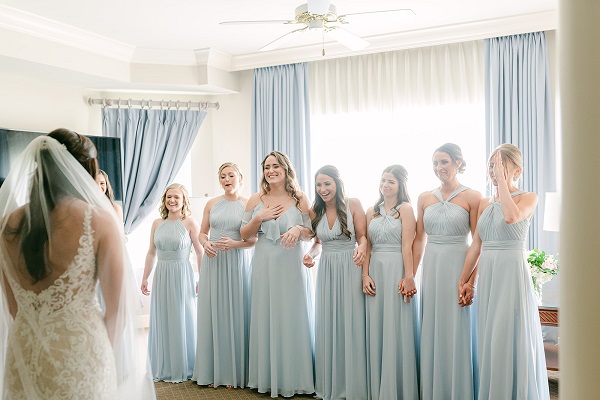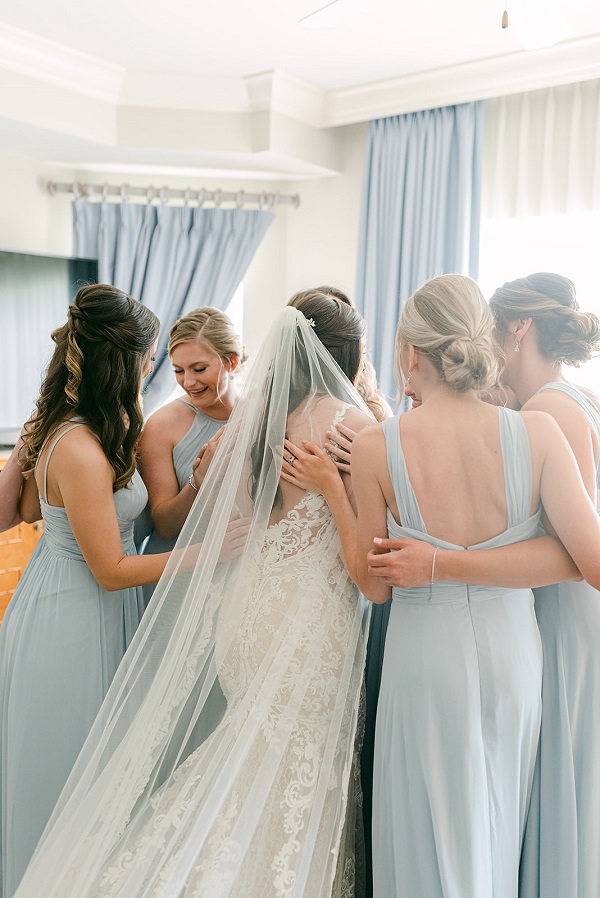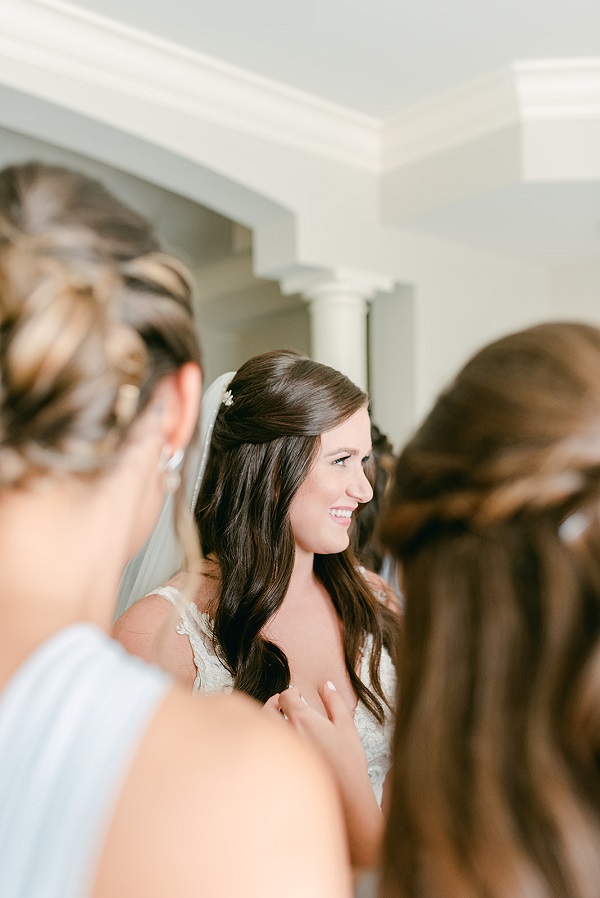 And while the ladies were having their moment, Zahjyee was having one of his own with his groomsmen and his custom-made tux with Pittsburgh Steelers lined jacket! We love it!!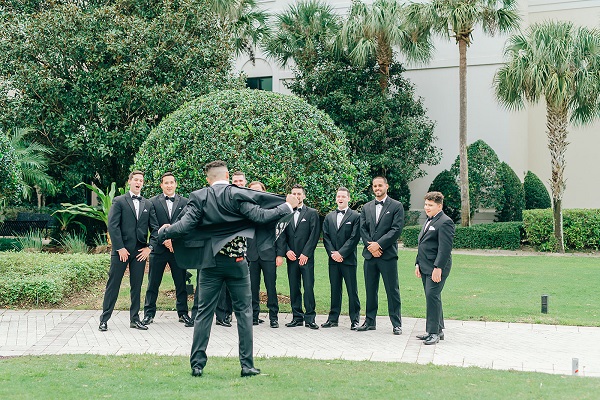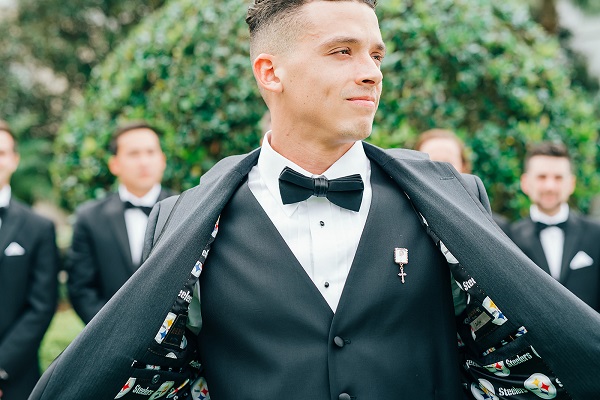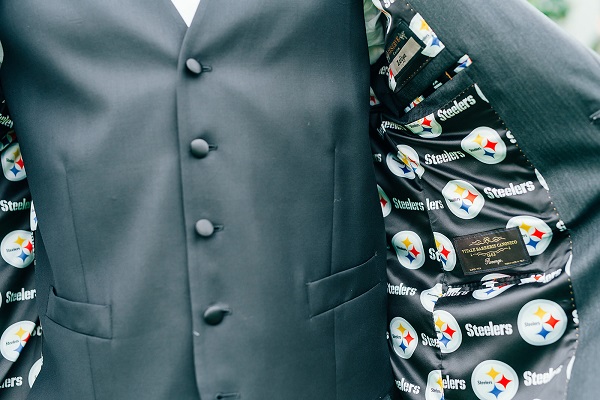 And finally, we saved the best for last. Lindsay and Zahjyee's first look was perfect for their romantic wedding. In keeping with tradition, the couple did not actually see each other, but they did meet and hold hands. It was such a sweet moment that made us so excited for their romantic wedding ceremony.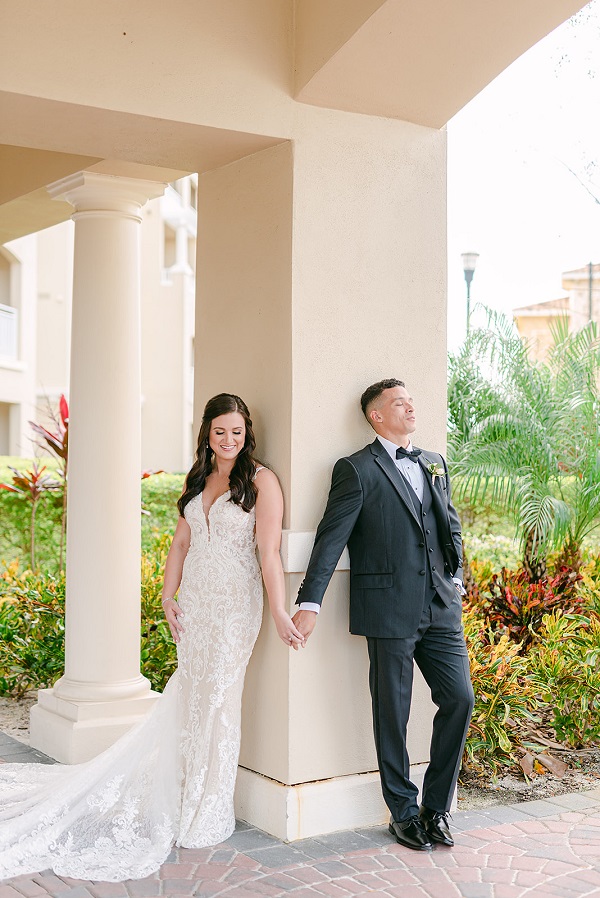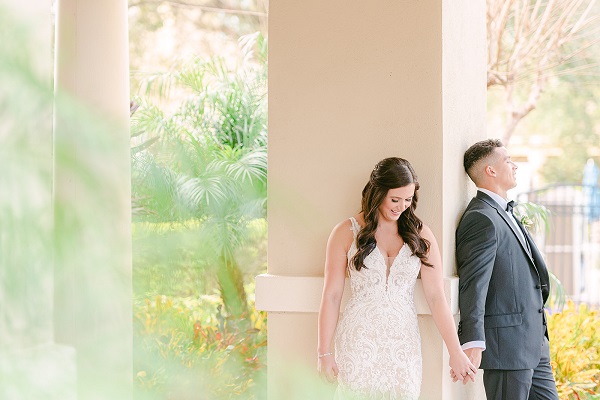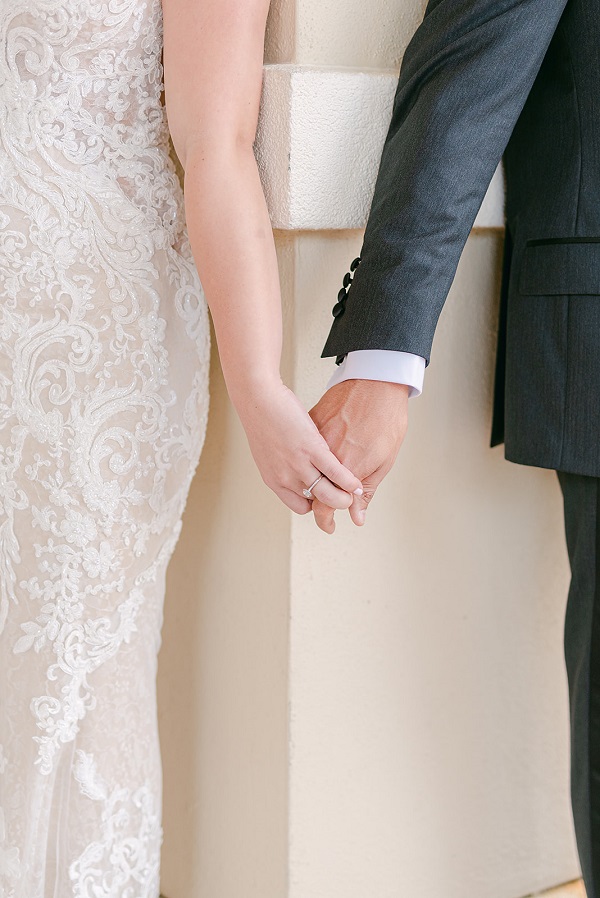 The Wedding & Reception
The weather was perfect for an outdoor wedding. While Lindsay and Zahjyee stood beneath a gorgeous floral arch, they exchanged vows. And then, they sealed it with a romantic kiss!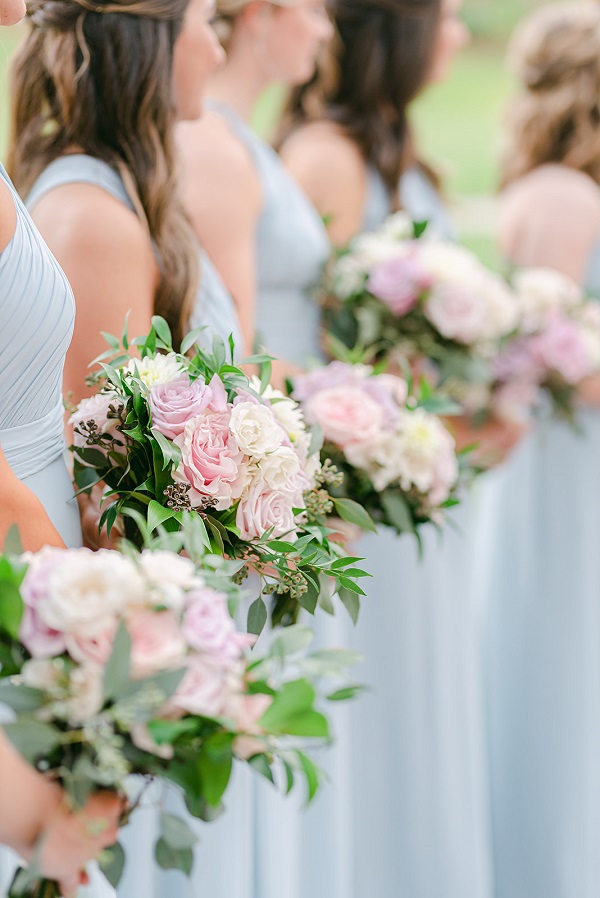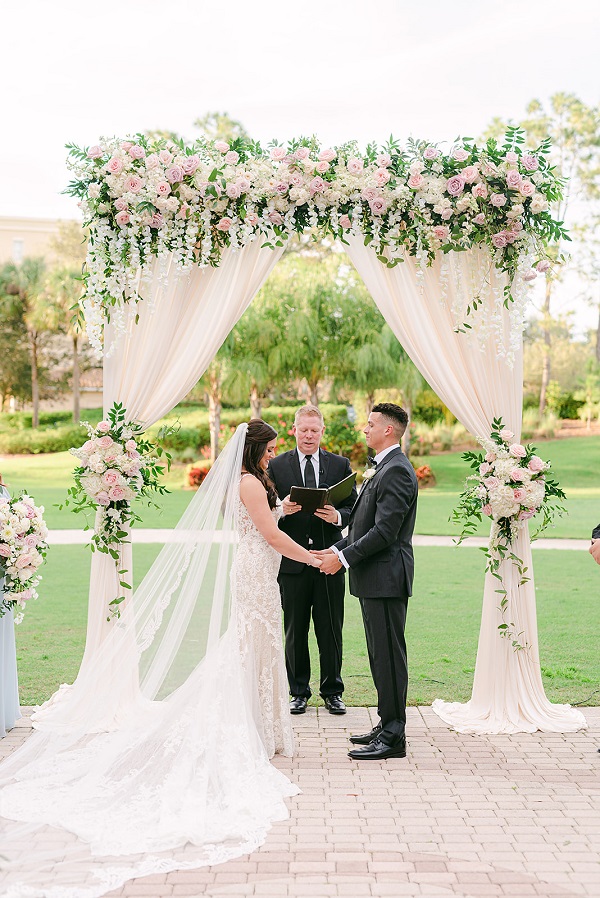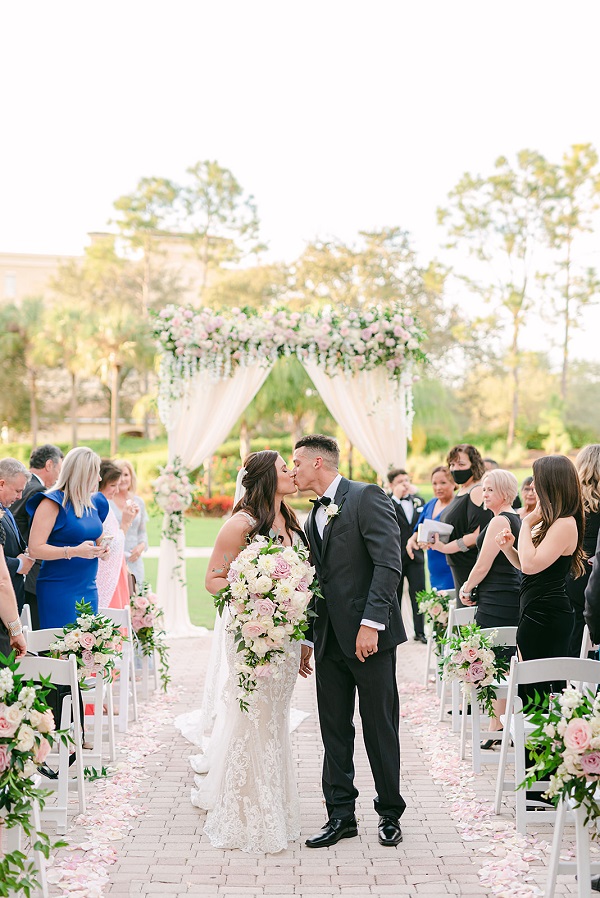 After the ceremony, it was time to celebrate the happy couple! When the guests walked into the ballroom, they were greeted with our hedge walls, featuring gorgeous blush roses tucked into the boxwood hedge and the new name of our husband and wife.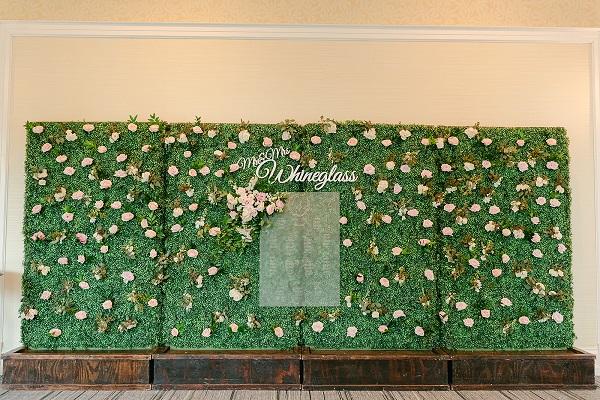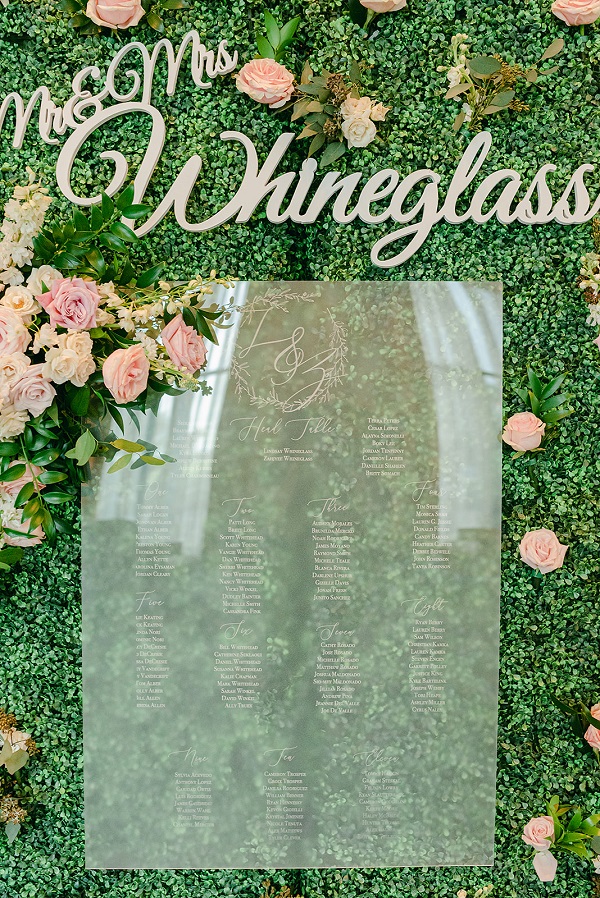 Then, inside the ballroom, Lindsay and Zahjyee's romantic wedding reception took our breath away. Gorgeous floral and decor were around every corner.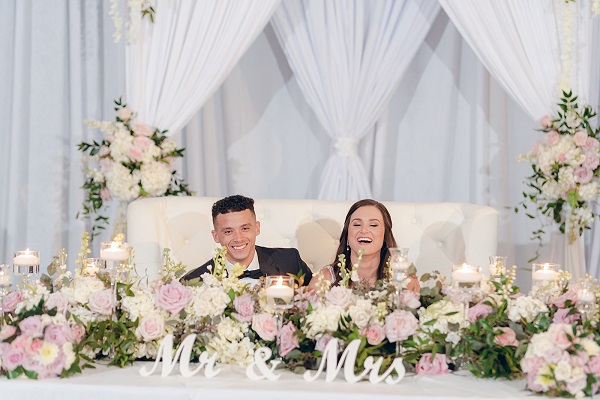 And on the tables, our Silver Alpine Leaf Chargers were the ideal charger choice. We couldn't think of a more perfect decor piece for this romantic wedding.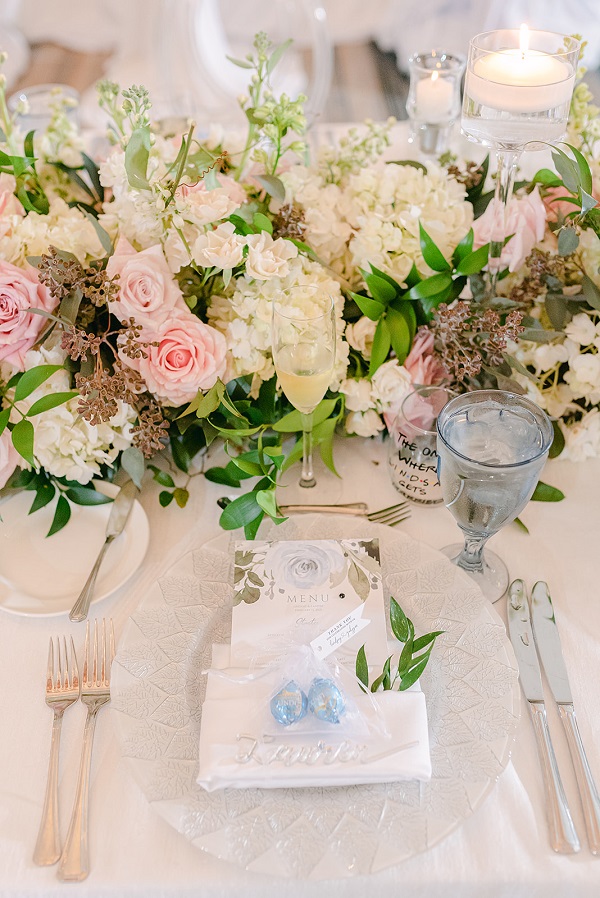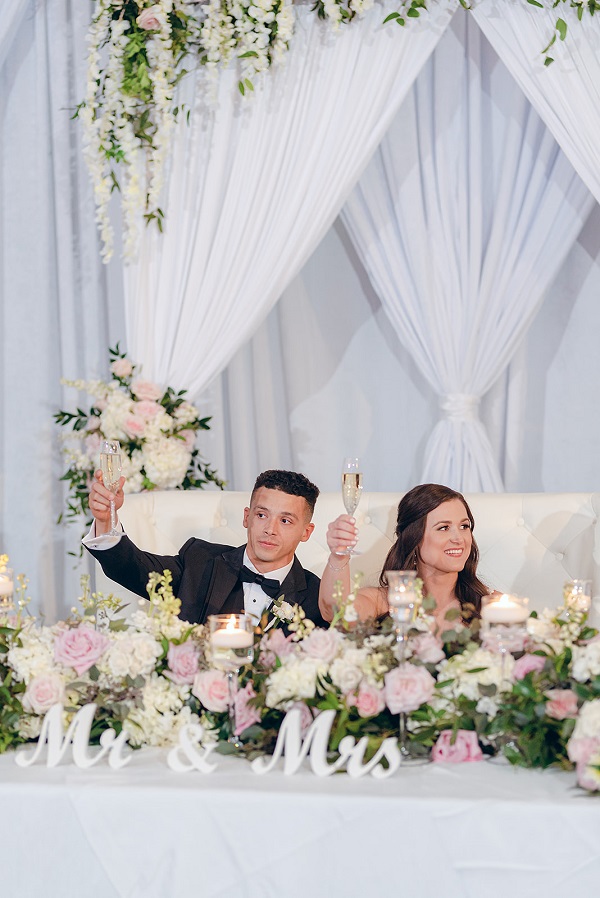 As the night went on, the newlyweds celebrated with their friends and family and then headed off to their happy ever after!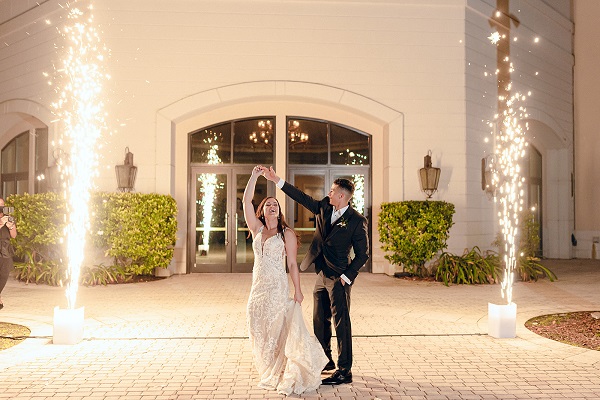 Featured Product: Desert Blue Lamour Napkins, Ultra White Napkins, Silver Alpine Leaf Chargers, Lisa Marie Settee, Britt Arm Chairs, hedge walls, Kent Coffee table
Wedding Planner: Just Marry! | Venue: Omni Orlando Resort | Officiant: Rev. Glynn Ferguson, Sensational Ceremonies | Photographer: Ledia Tashi Photography | Videographer: KEJ Productions | Floral: Raining Roses | Ceremony Music: Christine MacPhail, Orlando Harpist | Reception Entertainment: The BuzzCatz | Hair and Makeup: LeJeune Hair & Makeup Artistry | Caterer: Omni Orlando Resort – Championsgate | Cake Baker: Sugar Sugar Cake Boutique | Rentals: Orlando Wedding and Party Rentals; A Chair Affair | Other Vendors: Spark Wedding Events; Event Painting by Jamie