Lori & Hunter
When it comes to February weddings, we are a sucker for the classic red and pink color palette. But, when we saw Lori and Hunter's gold and purple farmhouse wedding at the beautiful Howey Mansion, we added another favorite to our list! Thanks to a fantastic vendor dream team, their wedding day was flawless. With Juniper Events in charge of the details and Victoria Angela Photography capturing the day, we knew it was a wedding to remember.

The Vows
While we love the interior of the historic Howey Mansion, the exterior is ideal for a "Florida winter" wedding. With the weddings guests seated and the music playing, the processional began. Before Lori made her entrance, three adorable flower girls lined the aisle with a sprinkling of rose petals.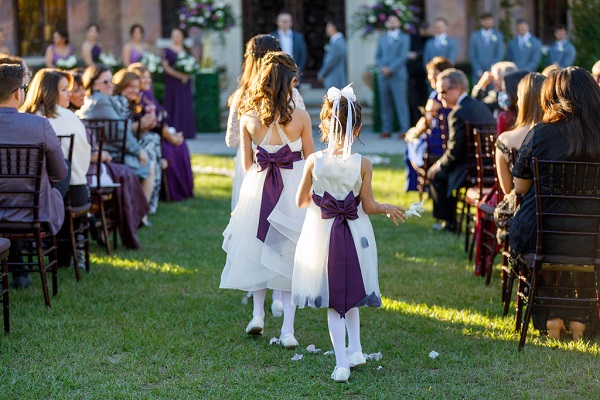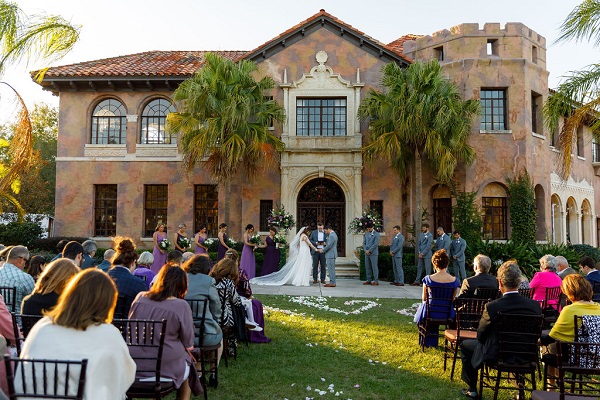 While the sun gave a warm glow during the ceremony, the wedding guests were warmed by the sweet words the bride and groom shared. And after a romantic kiss and a round of applause, it was time to celebrate!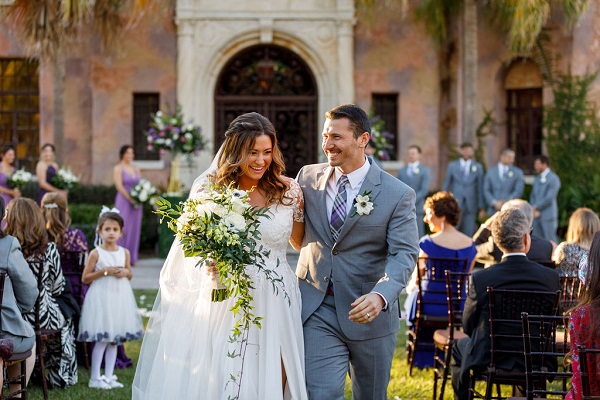 The Party
After the ceremony, the wedding guests were invited to join the couple inside. In keeping with their gold and purple farmhouse wedding theme, a marriage of rustic and glam greeted the guests.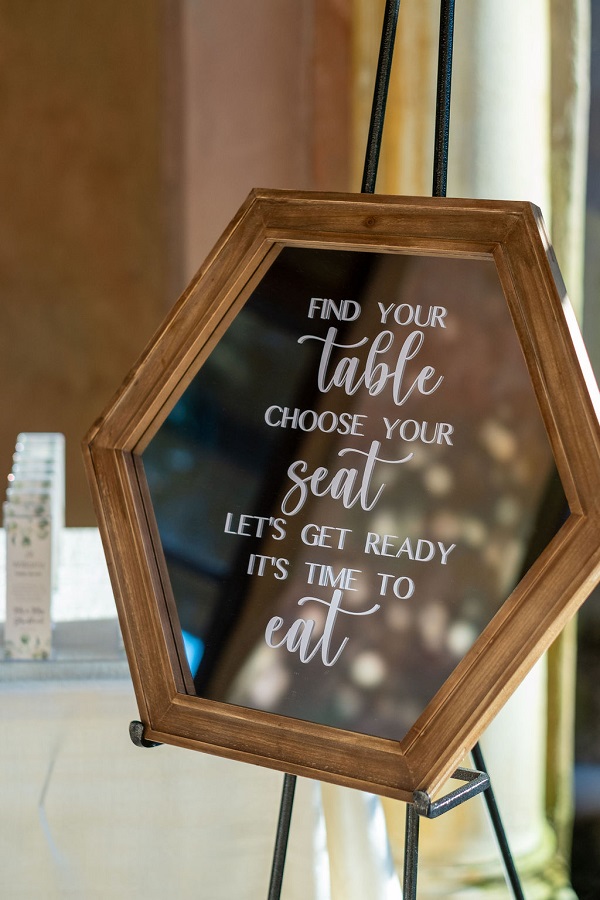 And what better way to kick off a glamorous farmhouse wedding than with champagne served in our champagne wall! This versatile rental piece is fabulous at working the room. From a picture-perfect photo spot to a way to define a room break, we can promise this piece will be a favorite with your wedding guests.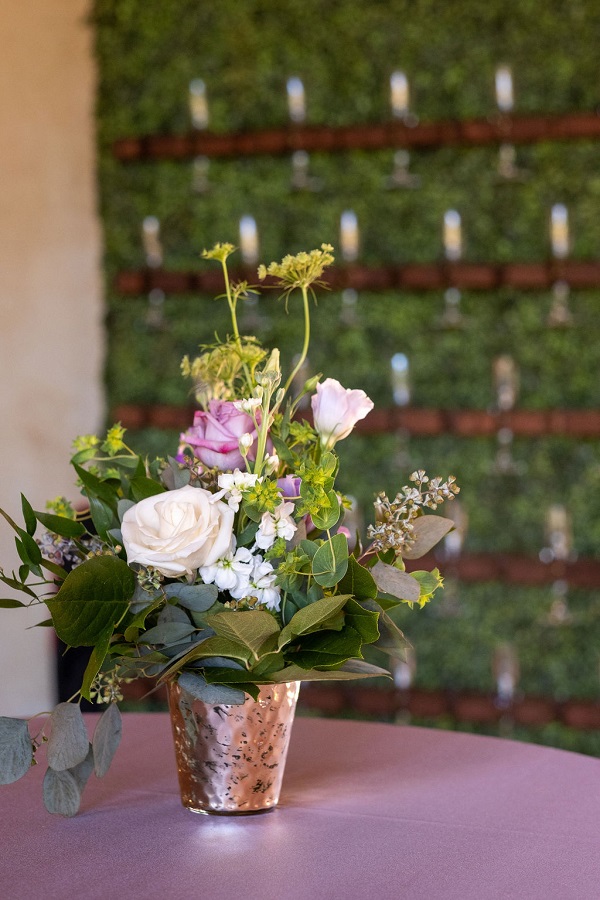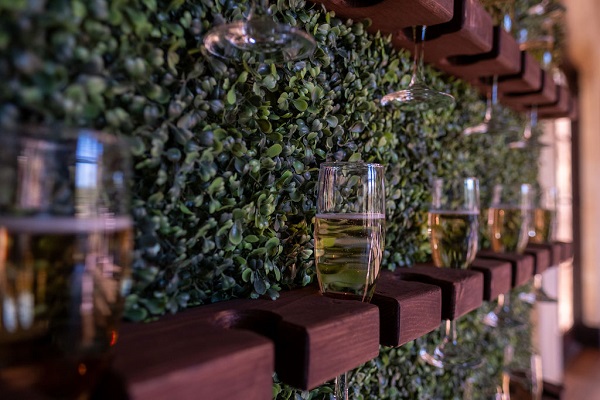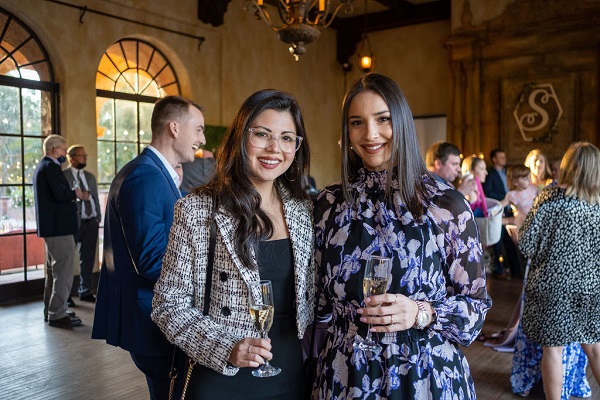 After everyone enjoyed a glass of bubbly, it was time to head back outside for the dinner under the stars. Tables were framed around the fountain and market lights hung overhead. Our whitewashed farm tables were the ideal choice for their purple and gold farmhouse wedding. From there, we knew that it was going to be a great night.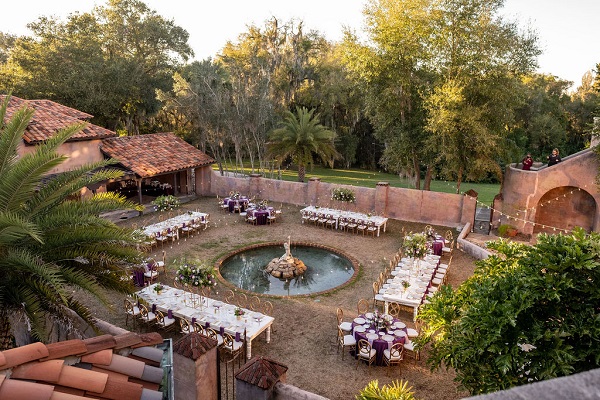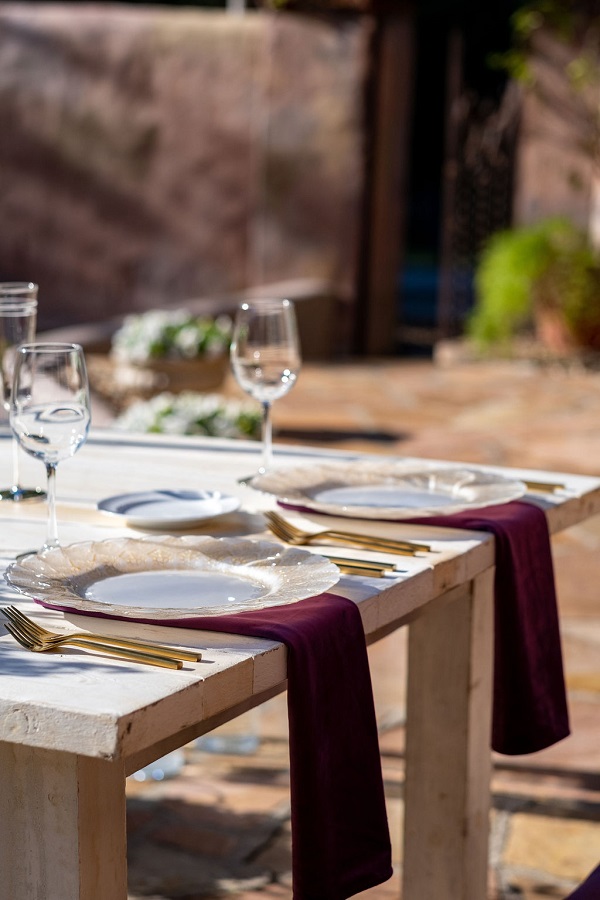 From dinner to dancing to a rose petal exit, it was an evening that everyone would remember.