Vintage Dusty Blue Wedding
Know what we love about the weather cooling off? Outdoor weddings of course!! And Alexandra and Claybo's gorgeous dusty blue vintage wedding gave us a taste of all the beautiful celebrations to come. From their picture perfect ceremony to their fabulous reception, we loved it all. And, an outstanding vendor team working together made their wedding day dreams come true. You do not want to miss the images that Lifelong Photography captured of their gorgeous day.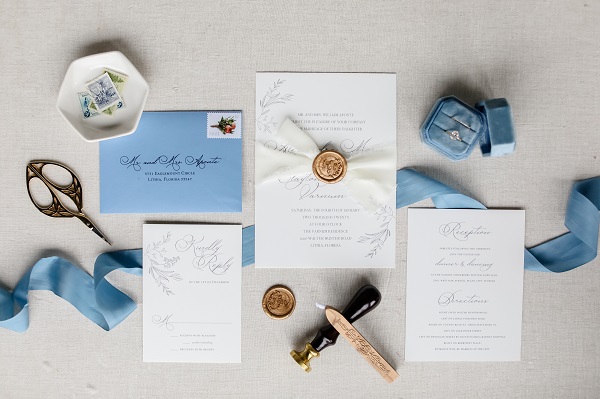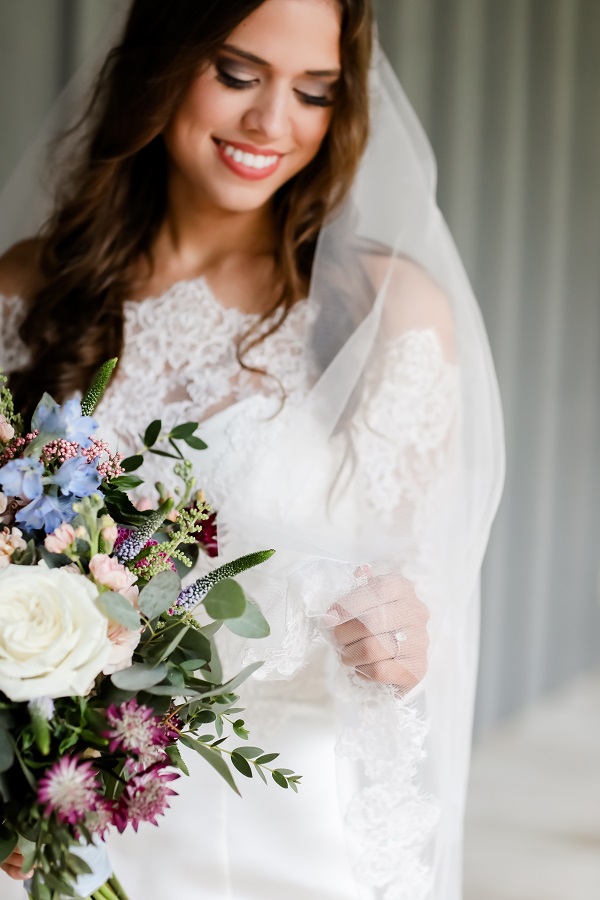 The "I Dos"
First, the ceremony! The bride and groom opted to host their wedding at a private residence. The Wild Hare Flowers handled all the floral designs. So the ceremony looked like a magic wildflower garden containing dusty blue florals, mixed with green and crisp whites. After their touching vows and a sweet kiss, it was time to celebrate at their reception.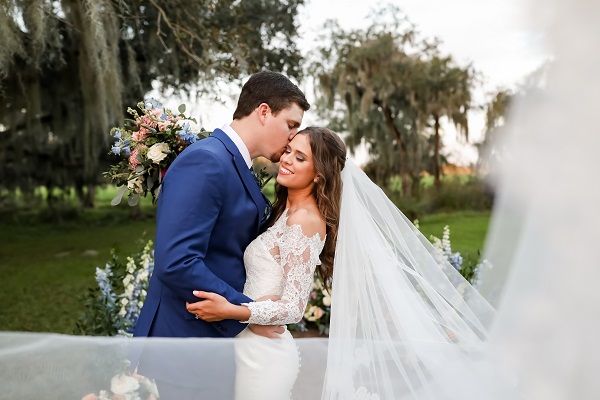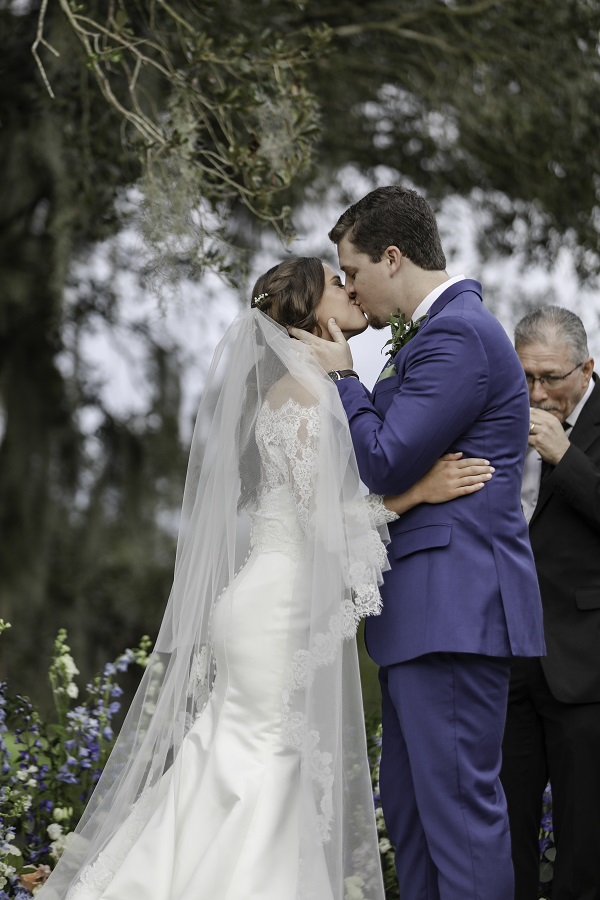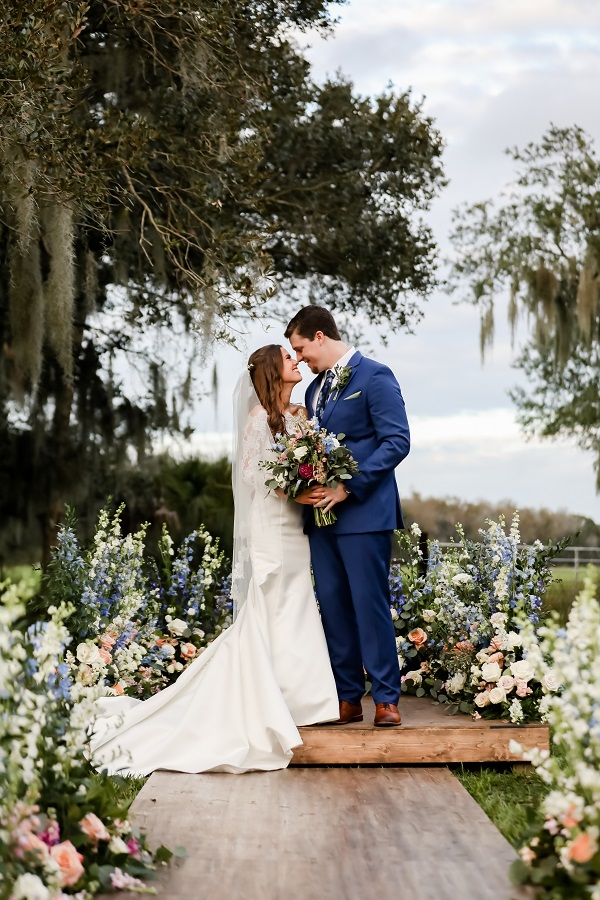 Time to Party
After the ceremony, it was time to party! And that is just what they did! As the guests walked into the rented space at the Strawberry Festival, they were greeted by a customized neon sign with the couple's shared last name. Our Green Boxwood Hedge Wall was the backdrop for it, and it created an awesome contrast,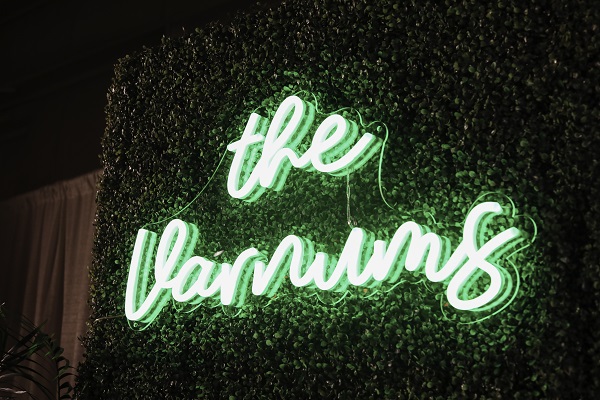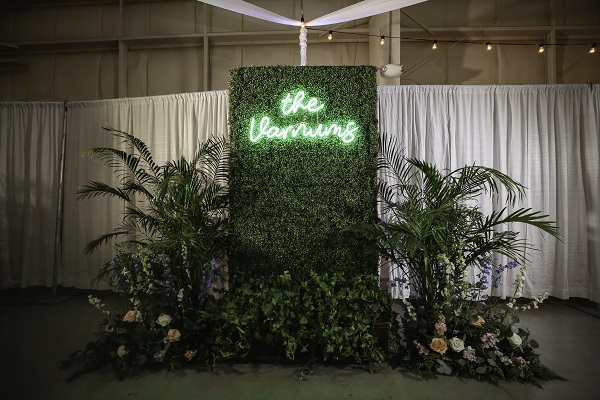 The rest of the reception décor was reflective of the dusty blue wedding ceremony with floral and wildflowers. Touches of gold and glass were highlighted by soft candlelight.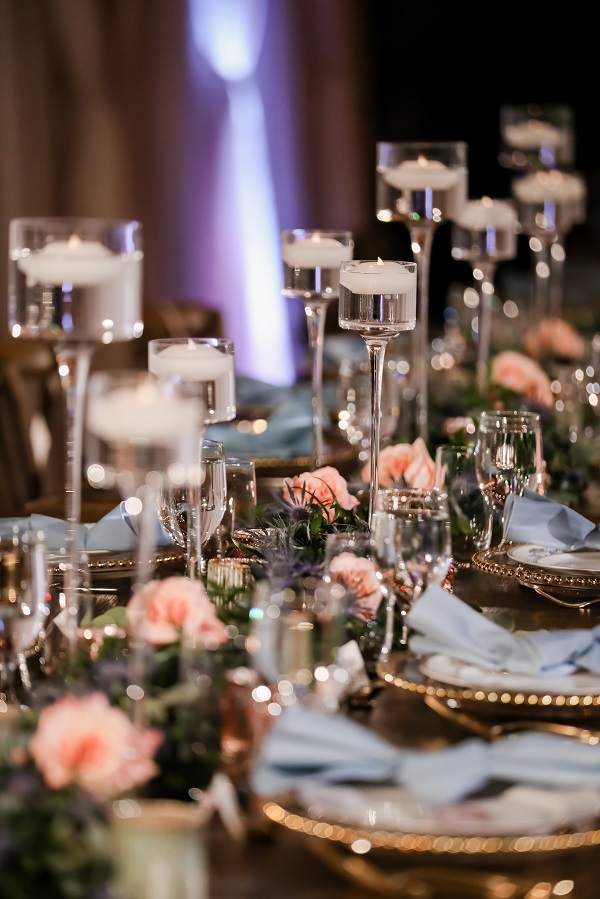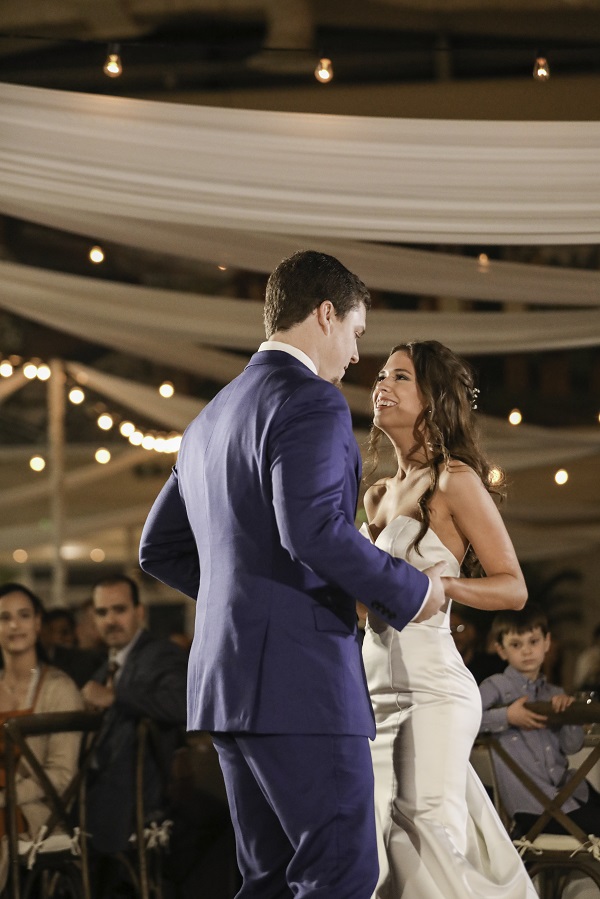 When it came to the place settings, the couple chose to have some fun. First, they took our mismatched china and paired them with three different gold chargers. With some tables using the gold rim glass chargers, and others the gold Belmont chargers, and the gold sea glass chargers. This created a perfect vintage feel to the place settings. And, they were all paired with our baroque gold flatware to complete the look.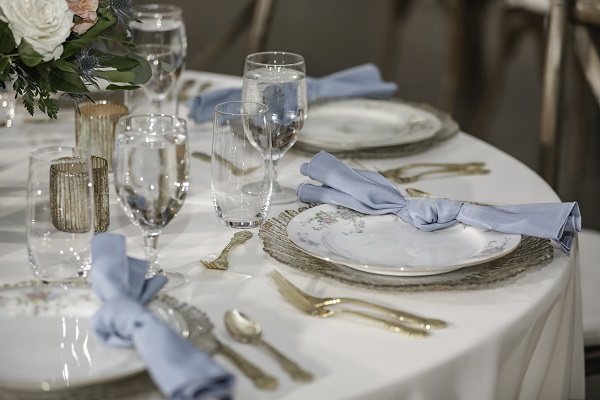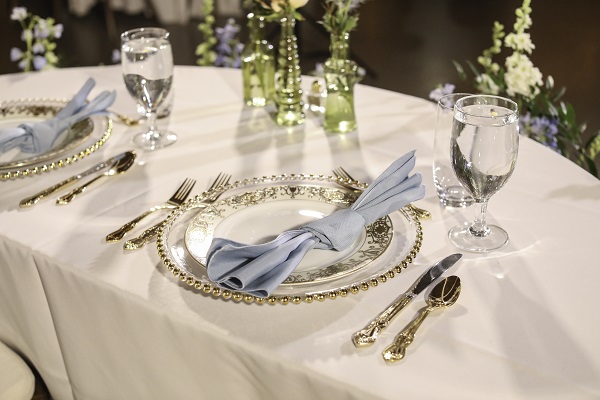 Before the couple said goodnight to their guests, they enjoyed an evening of dinner and dancing. And when it was time to end the night, they thanked everyone for being part of their magical day.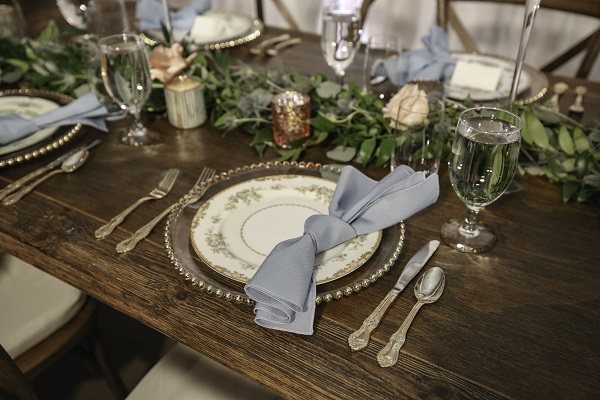 Featured Products:  the Rosemary sofa | the Lisa Marie settee | the Alice chair | the Rhett end table | green boxwood hedge wall | green glass small vase | mismatched china | gold rim glass chargers | gold Belmont chargers | gold sea glass chargers  baroque gold flatware | standard water goblet | gala longdrink goblet  clear plastic water pitcher | clear glass water pitcher | black waiter tray
Vendors: Ceremony Venue: private residence | Venue: Strawberry Festival | Photographer: Lifelong Photography | Videographer: Move Magic Productions | Officiant: Brother Charlie Thornton |  Bartenders: Tipsy Trotter | Florist: The Wild Hare Flowers | Decorator: Casey Peterson |  Pipe and Drapes, Chair Rentals: US Tent Rentals | Drapery: Marilyn's Linens | Rentals: A Chair Affair | Hair and Makeup: Courtney Davis and Katie Butson | Wedding Cake: Mrs. Jennifer Thornton | Groom's Cake: Elizabeth Barwick | Favors (donuts): Hole in One | DJ: Cliff Brown, Crown Entertainment | Catering: Latin Raices Catering | Servers: Levan's Catering | Party Bus: Lakeland Party Bus