The Perfect Way to Celebrate Your Barbie-Inspired Wedding
The new Barbie movie is finally here, and it's sure to inspire a new generation of brides-to-be. If you're dreaming of a pretty-in-pink wedding, no worries! We've got all the pink-tastic pieces to bring your day to life! As well as inspiration for a full Barbie-themed wedding extravaganza.

Pink rentals
Of course, you'll want to consider adding some pink (or lots!) to your pink-tastic Barbie-themed wedding. Our catalog offers a variety of pink wedding rentals that will be perfect to bring the theme into all parts of your big day seamlessly!
STEP INTO A BARBIE-INSPIRED DREAMSCAPE WITH PINK DECOR
Get ready to embark on a journey to a Barbie-inspired wonderland. First, make a bold statement with standout pieces. Our Paige Sofa in Pink and The Heather Chair exude Barbie's iconic sense of style. Then, enhance the allure of your seating area with our eye-catching accessories. For instance, consider the playful Bright Pink Color Theory Pillows or Pink Color Theory Pillows. However, if you seek the utmost sophistication we offer designer pillows. A perfect example would be our Rosy Pink Pillow with Pom Pom Balls and Pink Poppel Pillow. All in all, these are a must-have for the ultimate Barbie chic day.

UNLEASH THE MAGIC OF PINK ON YOUR TABLETOP
Next, bring the magic of Barbie's world to your dining experience. Together, these captivating pink accents will transport you to a life-sized dollhouse. First, our Pink Rose Glass Charger and Fuchsia Sea Sponge Glass Charger will elevate your tabletop to new levels of glamour and charm. You could even add a touch of rose gold with our Rose Gold Artisan Charger and Rose Gold Flatware. How about we toss in a touch of pink linen? Whether it's a cute napkin, a lovely tablecloth, or a charming runner, we've got you covered with our delightful lamour and polyester options. Then, you could create an aura of timeless elegance with our Pink Vintage China – reminiscent of Barbie's classic taste. To complete the Barbie-inspired setting, our Pink Vintage Goblet adds the final perfect touch to your dining experience.

AN EXTRA DOSE OF PINK-TASTIC DELIGHT
As you indulge in the Barbie-inspired ambiance, don't forget to add the perfect finishing touch – our Pink Cake Plates to elevate your wedding cake or dessert selection! All in all, these delightful pieces infuse your gatherings with the enchanting essence of Barbie's world. And are sure to leave your guests in awe.

A Complete Barbie-Themed Wedding Extravaganza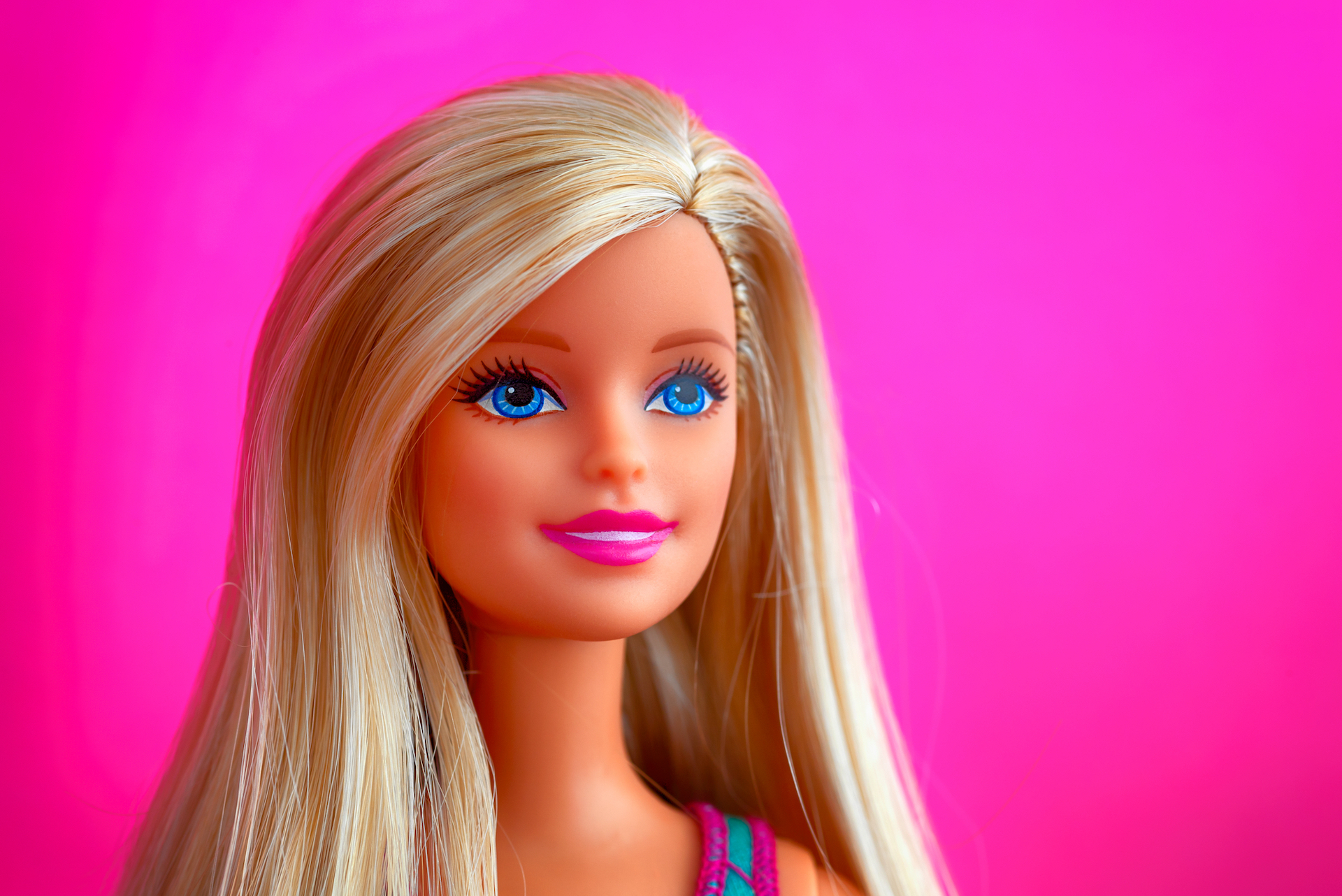 Picture this: a world where Barbie's enchanting charm takes center stage. If just adding pink isn't enough, then let's go ALL IN! Come on Barbie let's go party! Let's bring that pink-tastic glamour to life with all the dreamy Barbie Land details! From the invitations to the decor, let your inner Barbie shine through. Whether it's a gown fit for a Barbie princess or a cake that's a work of art, the possibilities are as endless as Barbie's wardrobe!
Here are a few ideas for incorporating Barbie into your wedding:
Use Barbie-themed stationery, such as invitations, save-the-date cards, and programs.
Hire a Barbie impersonator to make an appearance at the wedding.
Incorporate the soundtrack into introductions, dances, or other unique ways.
Have a Barbie photo booth where guests can take pictures with Barbie (and Ken!) props.
Serve Barbie-themed food and drinks, such as Barbie cake, Barbie cupcakes, and Barbie-shaped cookies.
Create a floral centerpiece with Barbie accessories.
Name the cocktails after Barbie characters with extra fun accessory additions.
Give guests Barbie-themed favors, such as Barbie dolls, Barbie jewelry, or Barbie-themed gift cards.
All in all, a Barbie-themed wedding is truly enchanting, celebrating the bride's love for this iconic doll. With dazzling decor and nostalgic charm, it creates an unforgettable and cherished memory for years to come.
No wrong choice
Whether it's the subtle pink touches or the all-out Barbie extravaganza, using the iconic doll for inspiration is the perfect place to start. A little or a lot, A Chair Affair has everything you need to spark Pink-tastic Barbie Themed Wedding Inspiration. So, come on, let's go party!