Give Your Guests a Place to Relax in Style: Lounge Furniture Inspirations
Lounge furniture provides your guests with a space to relax and put their feet up throughout your celebration. From wedding receptions, to corporate events; configuring pieces that flow with your theme and create a relaxing atmosphere will guarantee a night that your guests will not forget. We wanted to give you a few inspirations as your start to plan your upcoming events.
For our couple's enchanted wedding, they wanted to create a whimsical lunge area. Our Frances Settee, and Alice Sofa were paired with our Heather Chair and Barbara Ann Chair. To bring color and texture to the space, our Beige Floral Designer Pillow and Green Reef Pillow were added. These fun vintage pieces were a treat for their guests.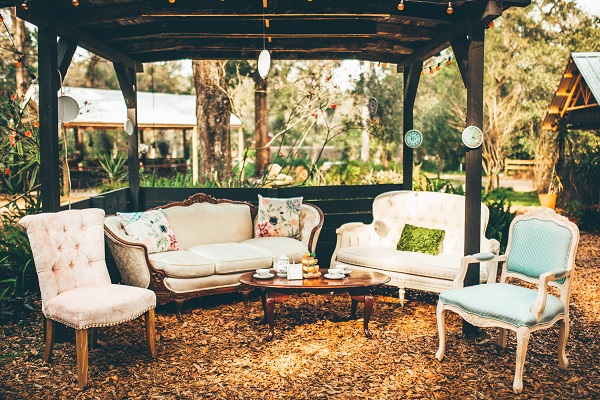 For this wedding, we created another vintage styled lounge space when our LaSalle chairs and our Dora sofa  were matched with our Safari trunk. The rich colors complimented each other and popped against the white brick.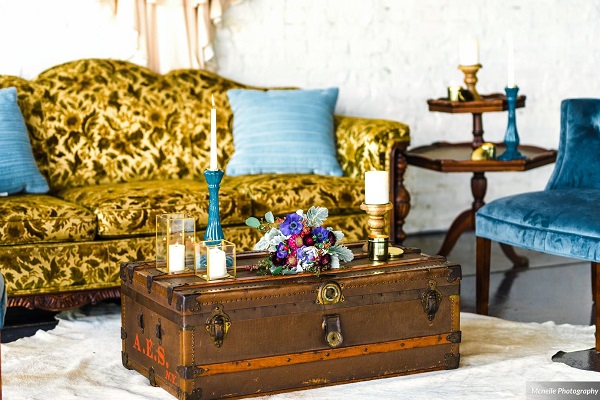 Sometimes clients want to set up a smaller space, and we were able to create a cozy space with our Duke trunk and the Olive chairs. It's was a perfect spot to step away, but still not miss any of the action of the evening.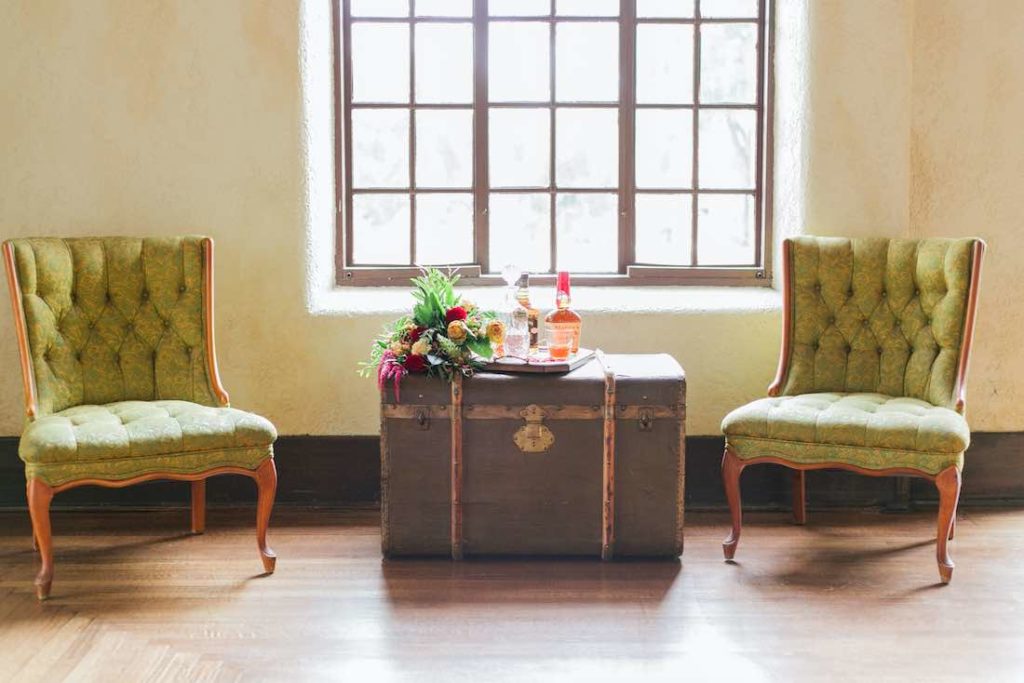 For this outdoor space, we brought hr comfort of an indoor space. Our The Peggy chair was paired with our buttery soft Bella sofa. We added blue pleated textured pillows, and placed The Safari  front and center to complete this seating arrangement.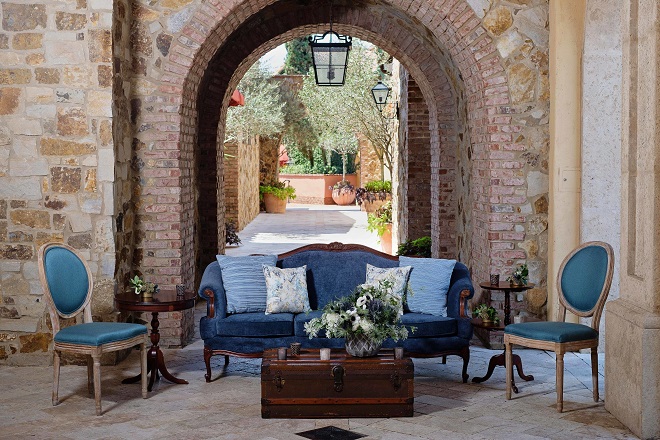 Creating a lounge spot under a mossy tree would be a huge hit at any event. We love how our Colleen Chairs and seafoam Savannah settee look in the outdoor space. As the sunset, the guests could sit back and watch the stars and the action on the dance-floor.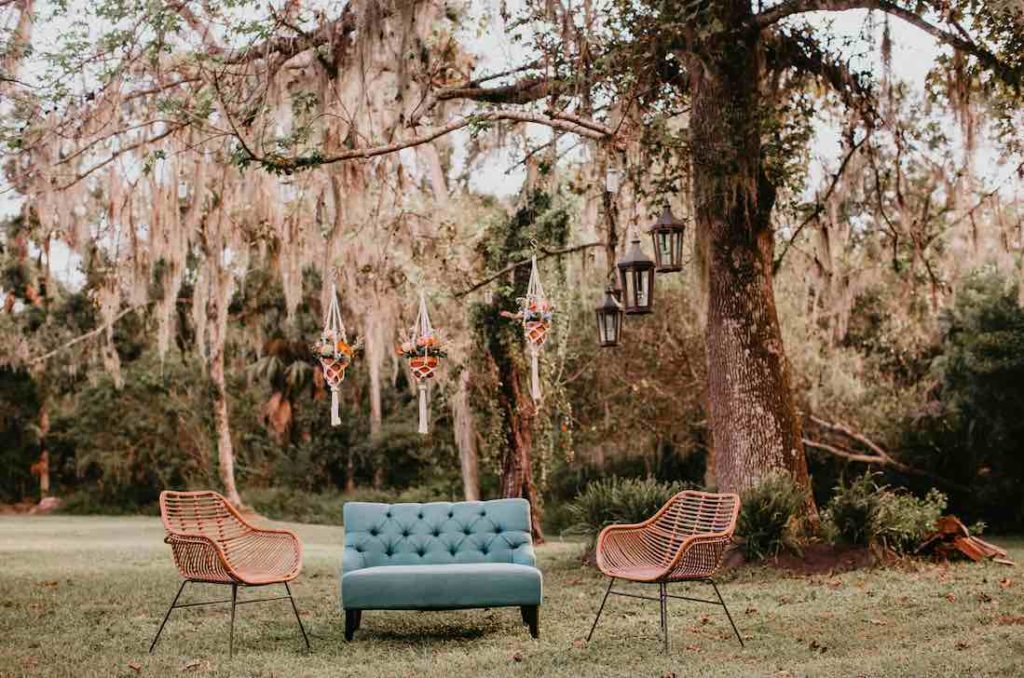 Last, but not least, for this spring time lounge, we have a space perfect for an afternoon tea.  Our Frances settee  was partnered with a pair of Peggy chairs and our Liam drop leaf coffee table. We added two Liam end tables to complete this classic look.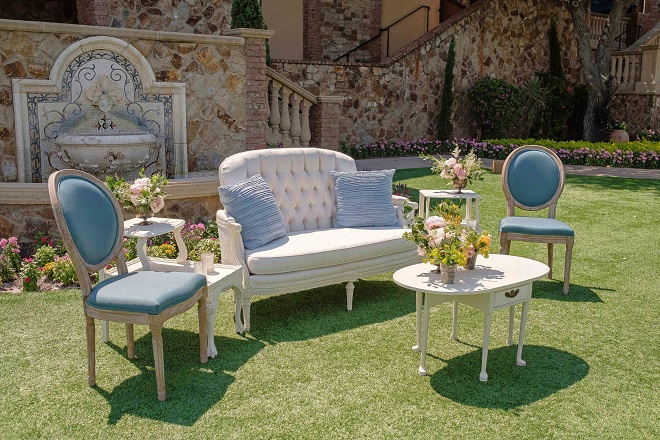 These are just a few of our favorite lounge furniture options that our clients have created for their events. We have many more options to chose from in our furniture collection.