A Magical Wedding at Harmony Gardens
I's a great thing that we are in the business of weddings; because we all all kinds of wedding celebrations! From small intimate weddings to grand celebrations; we love all the elements that our brides and grooms bring to their big day. When Jessica and Austin started planning their Enchanted Forest wedding at Harmony Gardens; they pulled in their love of Disney, and their love of nature and created a magical celebration perfect for a fairy-tale. Jessica took a dual role and was also the planner for her big day, along with her team from Reverie Events by Jessica Renee. She was able the step back and soak it all in, while Nick and Lauren Photography captured the day.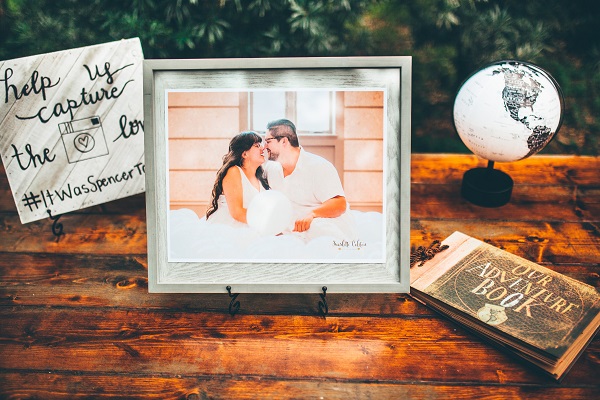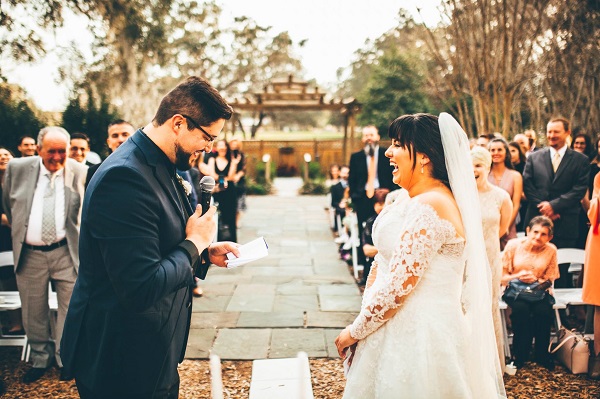 During the wedding ceremony, the couple shared a few laughs during their vows. It was a perfect reflection of this fun loving couple. Jessica and Austin's sweet pup was waiting for them at the end of the aisle, in the caring hands of FairyTail Pet Care. It's such a joy for these "puppies parents" to include their "fur-babies" in their memorable day.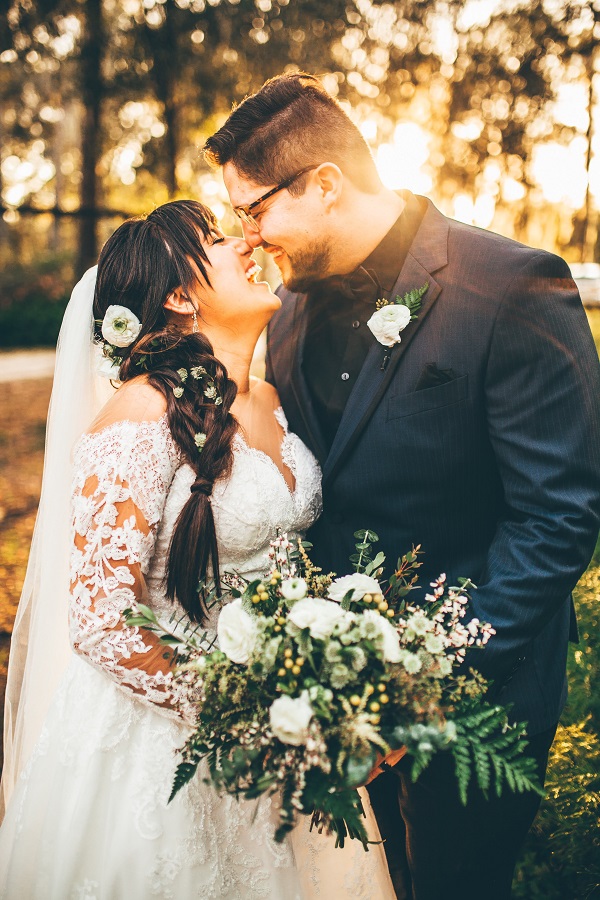 Keeping with the enchanting theme, the couple designed a "wonderland" lounge for their wedding guests, with our Frances Settee, and Alice Sofa paired with our Heather Chair and Barbara Ann Chair. To bring color and texture to the space, our Beige Floral Designer Pillow and Green Reef Pillow was added. It was an area that Mad Hatter would approve of.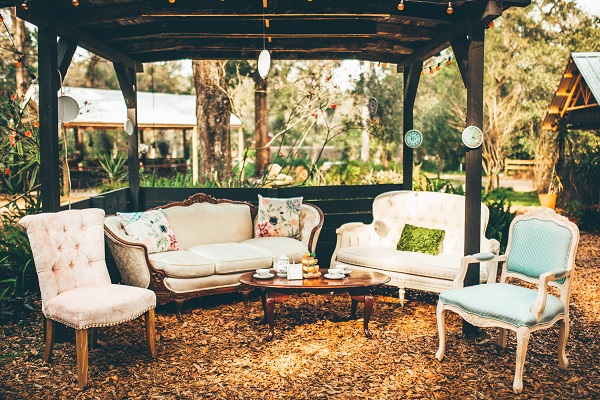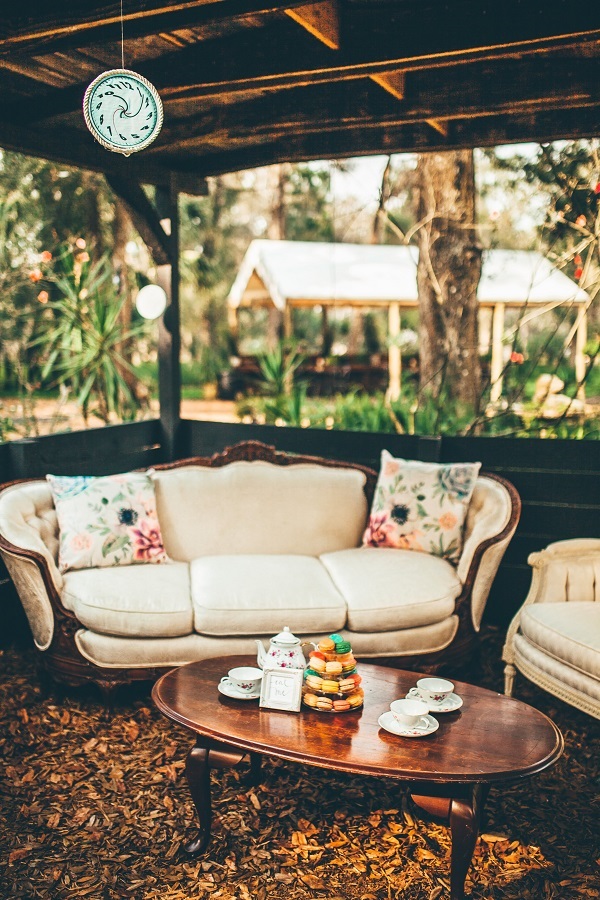 The "Be Our Guest" dining area featuring Beauty and the Beast inspired decor elements; with each piece reflecting the fair-tale story. The sweetheart table included our Grande Chairs that reminded the bride of Belle's famous golden yellow gown.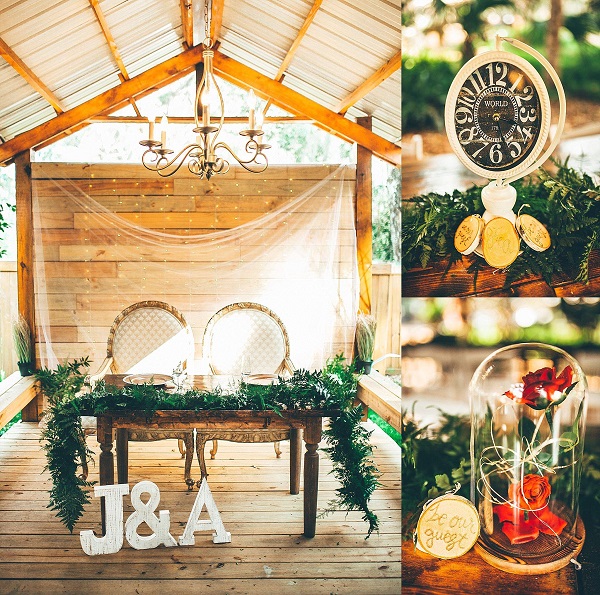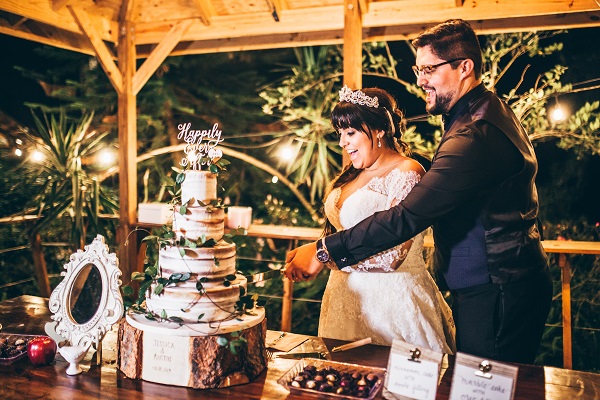 The night was filled with so many beautiful elements as Jessica and Austin celebrated with their family and friends! It was a magical and enchanting celebration that we are so excited to have been part of!
Congrats Jessica and Austin!