Romantic Autumn-Inspired Polasek Museum Wedding Photoshoot
We're well into the Winter season now, but we still miss Fall! We gathered all the warm, festive colors of the Fall season for this romantic Autumn-inspired Polasek Museum wedding styled photoshoot. The day of the photoshoot, an amazing team of vendors arrived at Polasek Museum ready to make magic, led by The 7th Floor Plan and Jessica Bell Photography with her camera.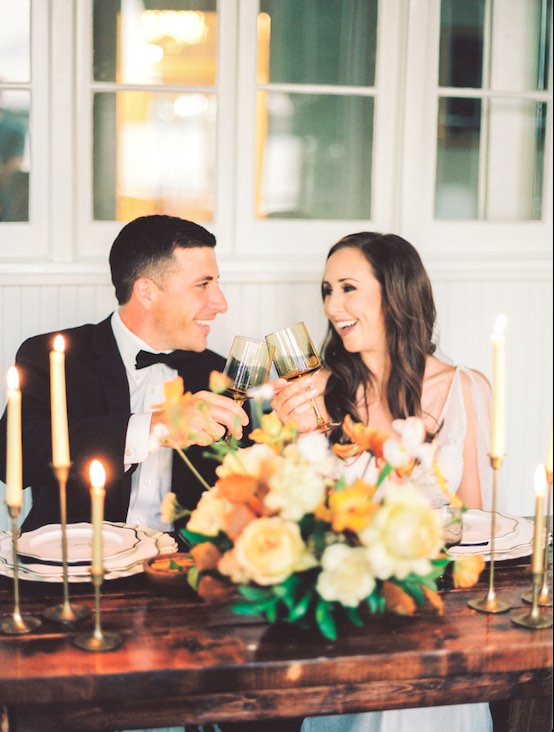 The museum has the most gorgeous layout, and we took full advantage for our outdoor photoshoot! Our models, Wendy and Joel Winternitz looked stunning in Vera Wang and Chic Nostalgia as they posed in the lush gardens of the venue.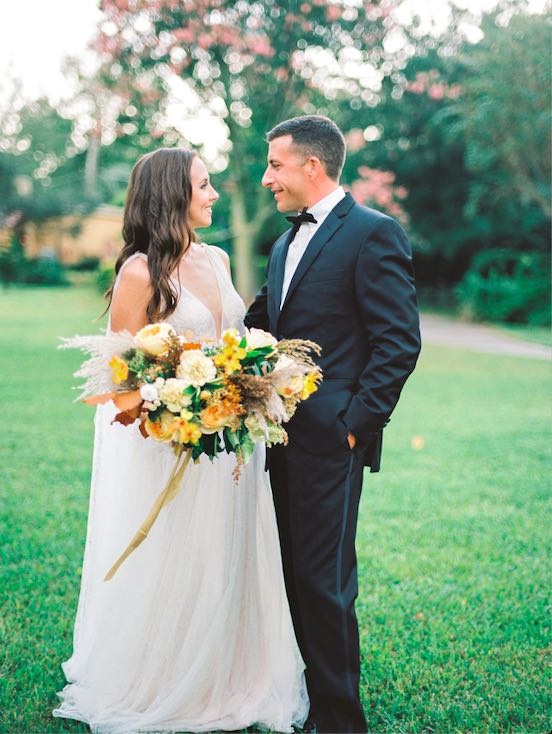 Our reception area was simple, with a 4 x 4 mahogany farm table for the couple's sweetheart table, paired with black Chiavari chairs for a sleek and modern look. Against the backdrop of the gardens, it all came together beautifully!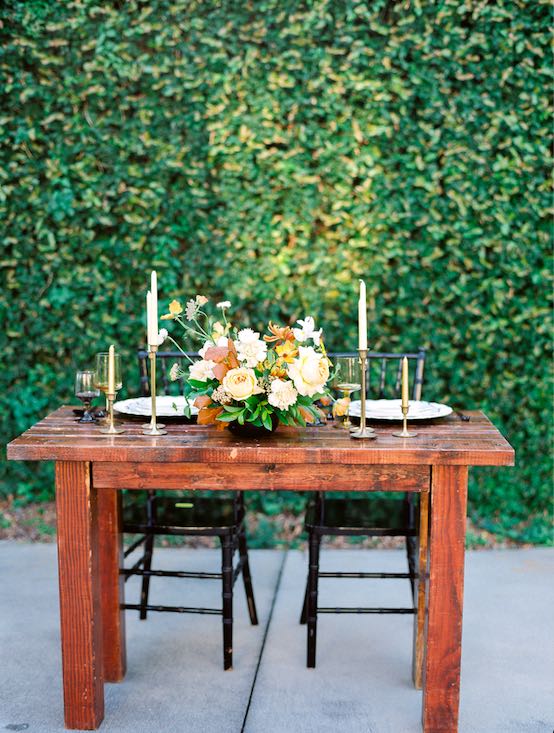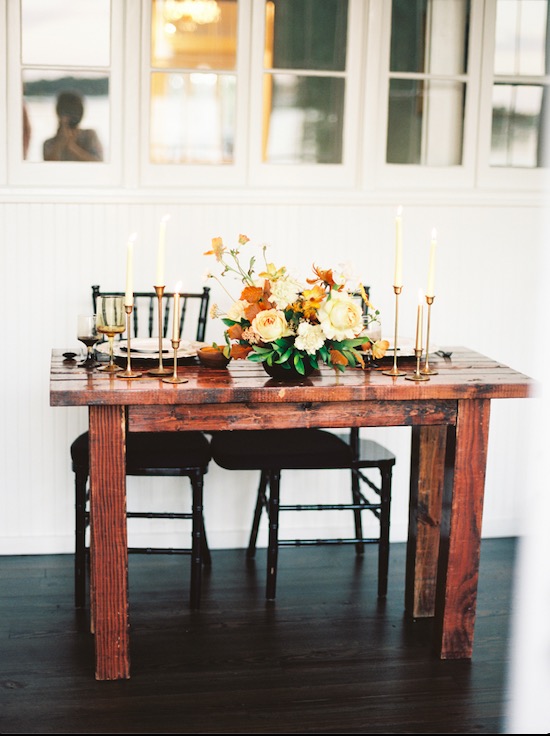 The time flew by, and before we knew it, it was time to pack up. We all gathered our things and returned home, our minds and hearts full of new memories of this romantic Autumn-inspired Polasek Museum wedding styled shoot.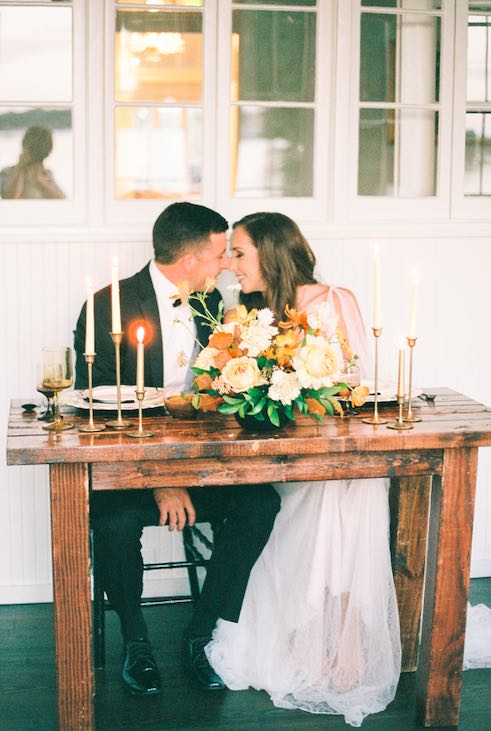 We love the opportunity to get creative with our wedding photoshoots, and we can't wait for the next one!
Featured items: 4 x 4 mahogany farm table   |   black Chiavari chairs
Vendors: Hair and makeup: Karmel Design Team Artistry   |   Florist: Rise Floral   |   Photography: Jessica Bell Photography   |   Planner: The 7th Floor Plan   |   Stationery Artist: Michelle Kwee   |   Venue: Polasek Museum   |   Bridal boutique: Lily's Bridal   |   Dress designer: Chic Nostalgia   |   Dish rentals: Dishie Rentals   |   Grooms' attire: Vera Wang   |   Cake baker: The Glass Knife   |   Silk ribbon on bouquet: Silk and Willow   |   Film processing: The Find Lab   |   Models: Wendy & Joel Winternitz