There is something about watercolors that sooth the soul and calm the spirit, yet brings it joy at the same time. Now imagine that recreated as a wedding theme, and you get Swanky I Do's vision of a Watercolor Wedding.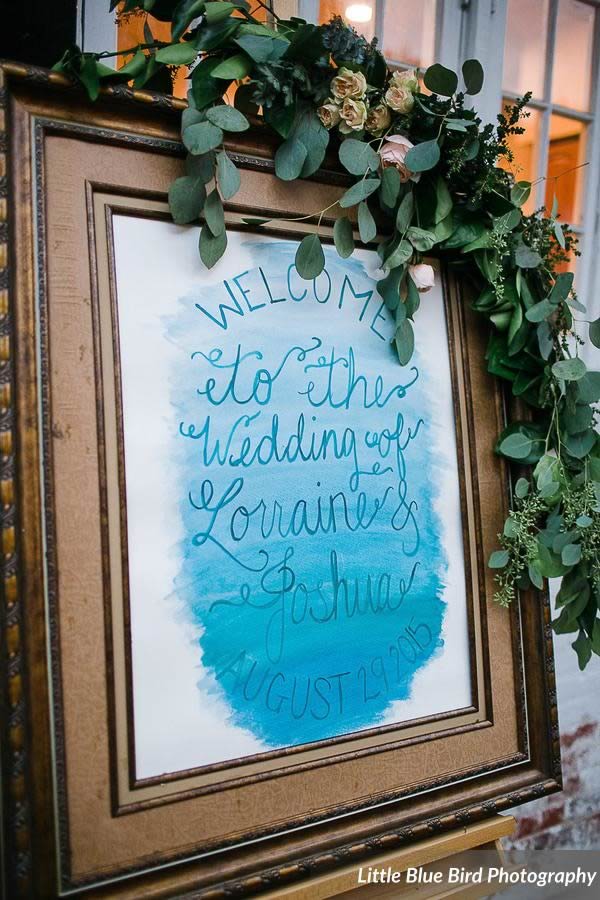 The shoot, which we were thrilled to take part in, featured the most beautiful, gradient tones. Little Bluebird Photography captured every little detail in the most vivid way. Set at Peachtree House, the shoot had a timeless, classic feel.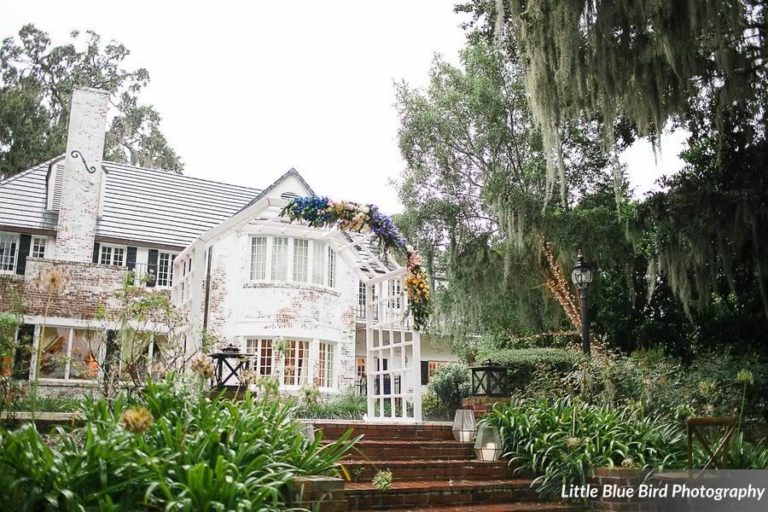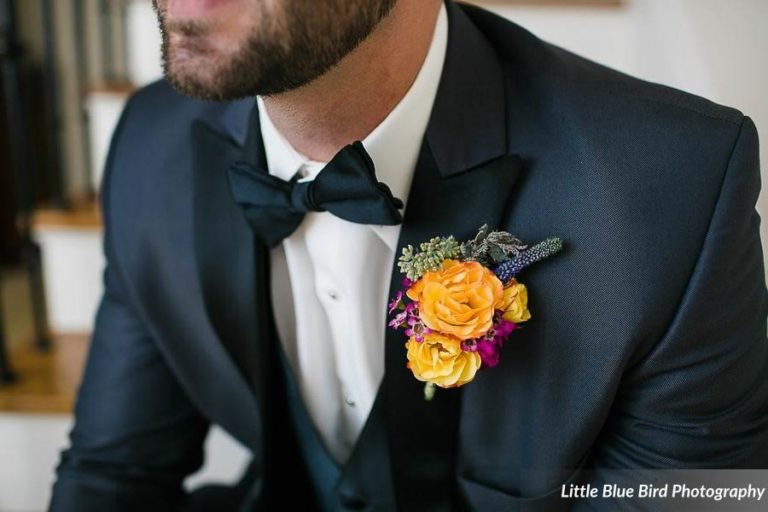 There'd be no need to worry about your "something blue" with a wedding like this! If you didn't already think of blue when you think of watercolors, you will now!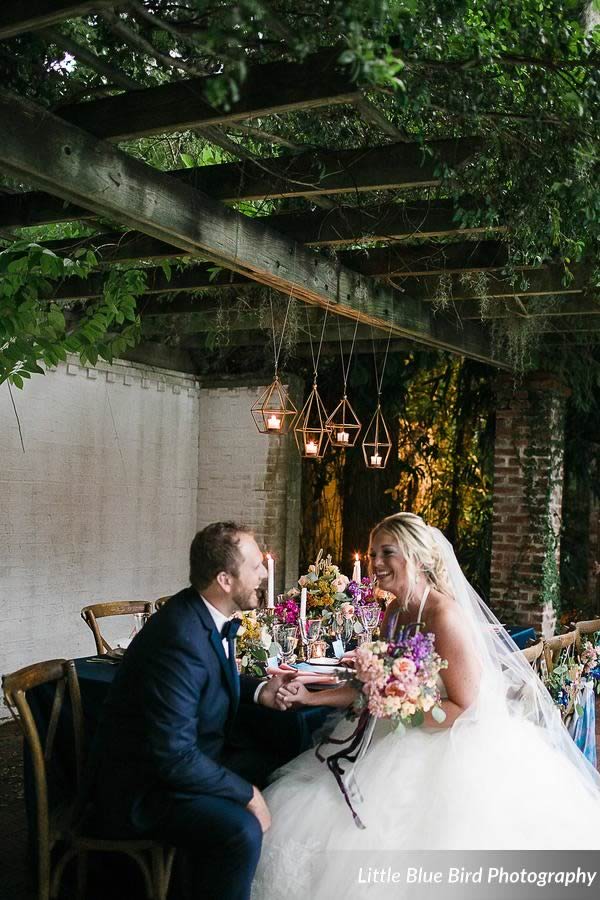 The linens from Over The Top Linens were the perfect shade of blue, serene and gorgeous, and the ideal complement to our Regal Gold Rimmed Dinnerware.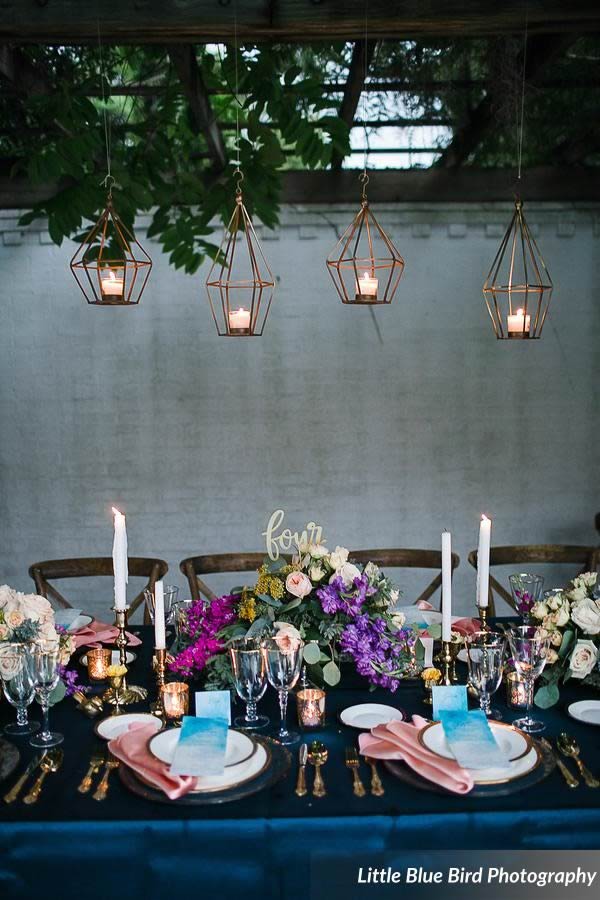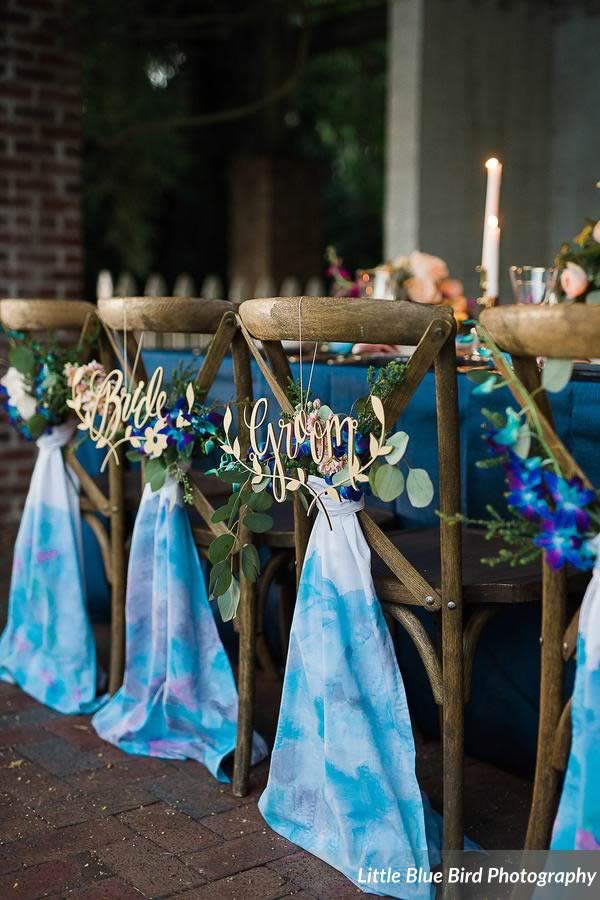 The flowers from Bluegrass Chic featured gradient shades of blue, purple, and pink. While they were certainly stunning enough on their own, they stood out even more against our French Country Chairs, creating a breathtaking effect.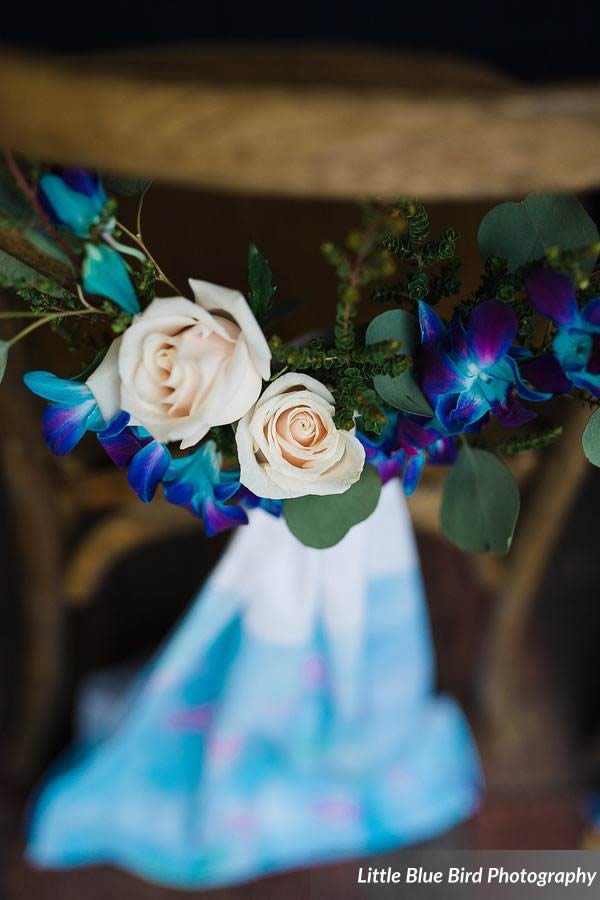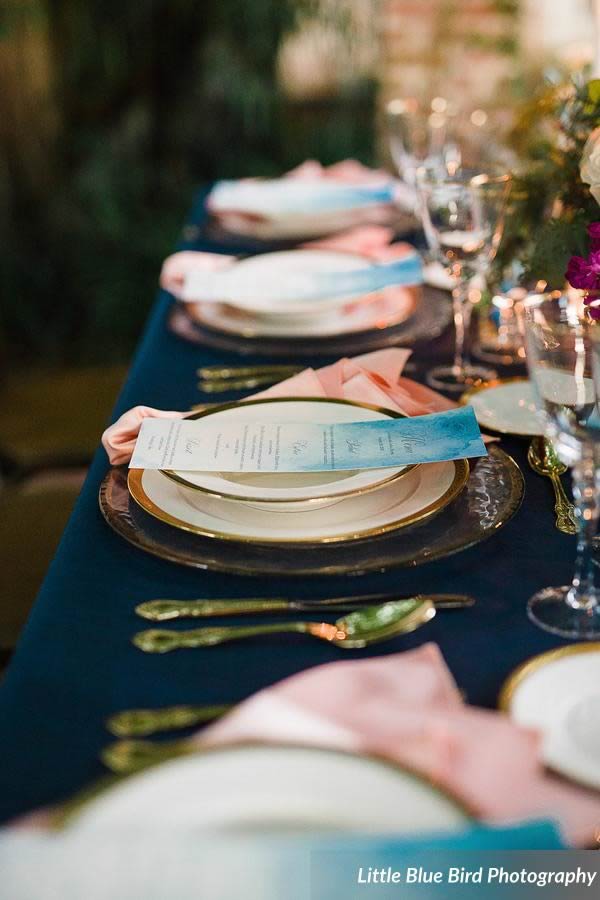 The menu, expertly designed and printed by Pretty Peacock Paperie, really captured that watercolor effect, with swirling text and a background that slowly transitions from a beautiful azure to a pale blue. Against our Gold Rim Chargers, the effect is striking, yet balanced.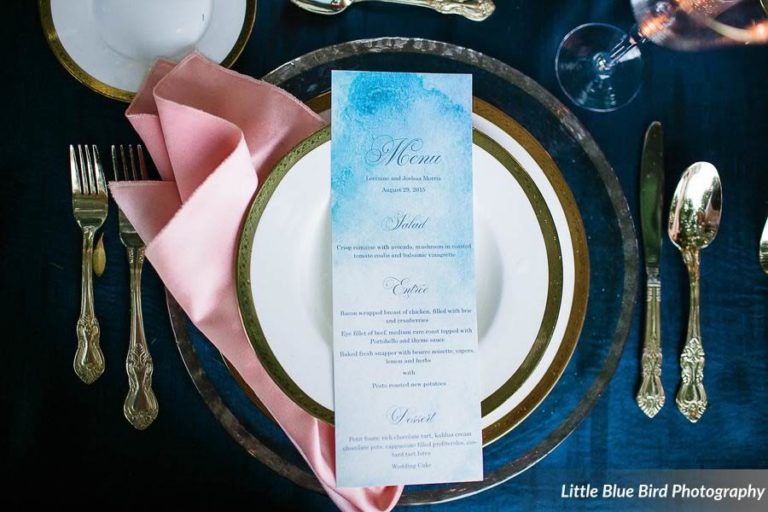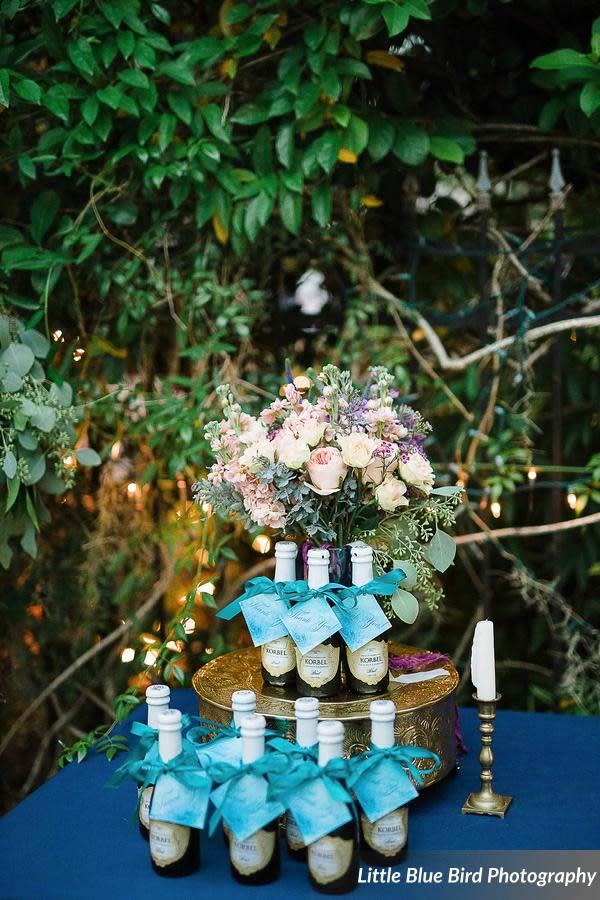 Of course, we can't forget the cake! This one, created by Sprinkles Custom Cakes, is the epitome of watercolor-inspired confectionery. The three-tier masterpiece's look is elegant and sophisticated, with just the right amount of detail and color. The flowers are undoubtedly beautiful, but check out the watercolor effect on the bottom tier! Color us impressed!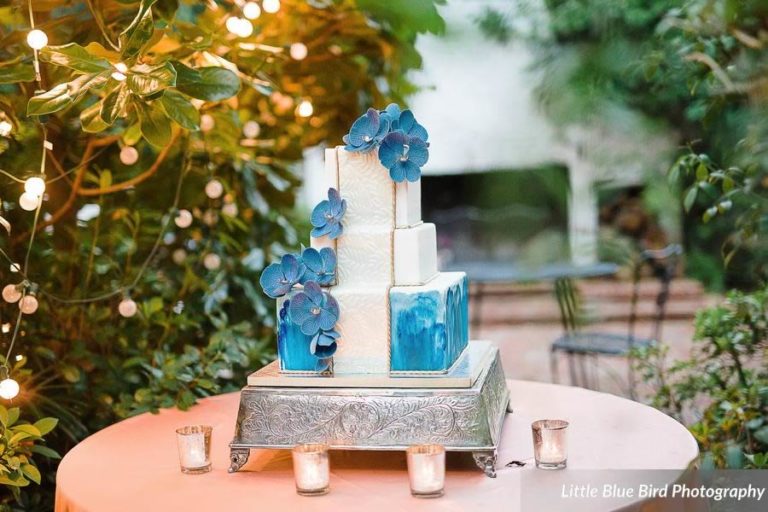 Featured Items: French Country Chairs   |   Gold Rim Chargers   |   Gold Rim Stemware   |   Regal Gold Rimmed Dinnerware  |   Gold Flatware  |  Gold Round Cake Stand  |  Silver Square Cake Stand
Thank you to the amazing vendors who worked alongside us to make this vision a reality:
Design: Swanky I Do's  |  Photography: Little Bluebird Photography  |  Venue: Peachtree House  |  Menu: Pretty Peacock Paperie  |  Groom's Suit: Absolutely Fitting  |  Bride's Dress: The Collection Bridal  |  Florist: Bluegrass Chic  |  Cake: Sprinkles Custom Cakes  |  Video: Ocean Video and Photography  |  Linens: Over The Top Linens  |  Makeup & Hair: True Love Bridal Beauty  |  Dinnerware & Chairs: A Chair Affair