A Chair Affair is your one-stop-shop for stunning, vintage furniture! We recently added several new collections to our inventory, and each one is sure to capture your attention – and your heart! Each of our unique collections has been inspired by a particular couple, and created to reflect the nuances of their story. Here are just a few of our favorite vintage furniture collections:
Princess Diana and Prince Charles
Princess Diana and Prince Charles' big day was the most notable wedding of the century – even now, many remember it fondly. The elegant silhouettes of the chairs and regal style set this collection apart. Add it to your wedding or event, and your guests are sure to be enchanted!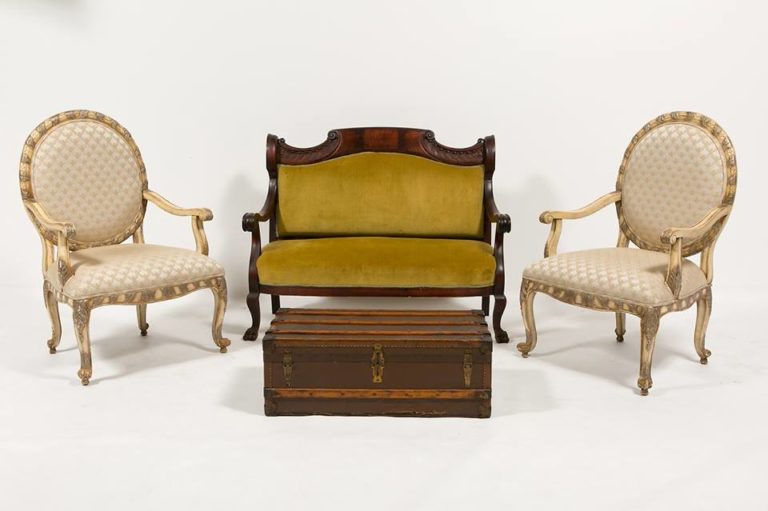 It is a truth universally acknowledged that a couple in possession of a wedding date, must be in want of awe-inspiring décor! Inspired by everyone's favorite couple from the timeless Jane Austen novel, Pride and Prejudice, the vibrant colors and patterns in this collection will leave you with hearts in your eyes! The playful and lively Vienna sofa (hello, Lizzie Bennet) pairs wonderfully with the classic, old-world lines (oh, Mr. Darcy) of the Tuscan rolled side chairs. Make a style statement at your wedding with this collection!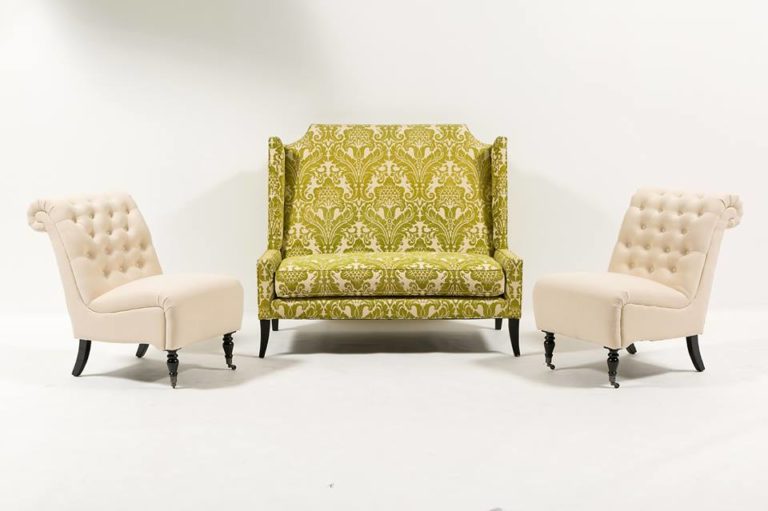 Inspired by Kat and Nick of The Wedding Date fame, this collection mixes bright colors with a variety of styles. The focal point of this collection, of course, is our emerald-green Brighton sofa. Pair it with our Sara chairs and Fox coffee table for a cozy feel, or mix it up with one of our Queen Anne chairs for a sweet, mismatched look!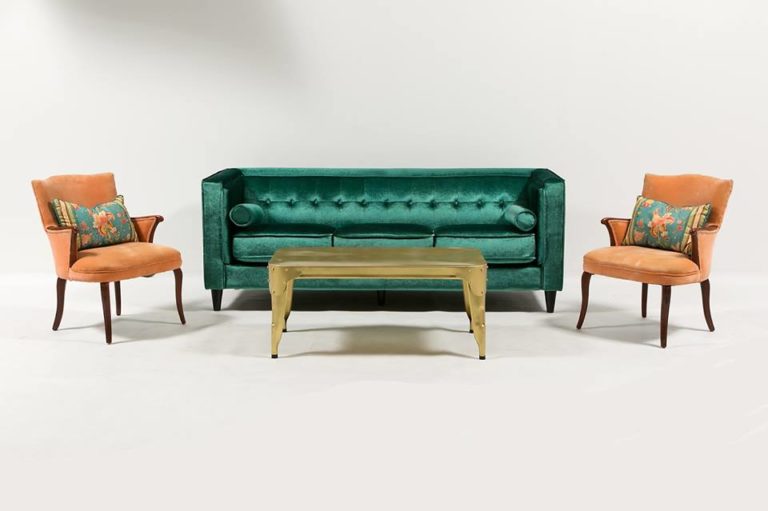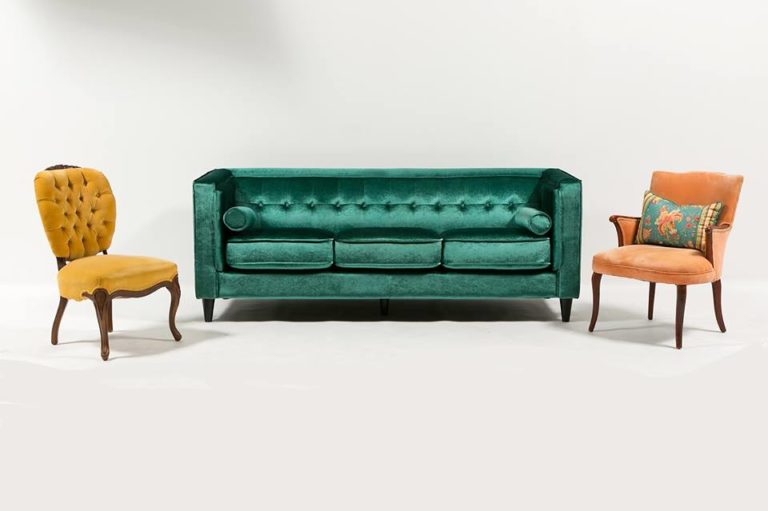 Here's our beautiful Brighton sofa in action! The emerald color is so vibrant and rich, you can't help but fall in love!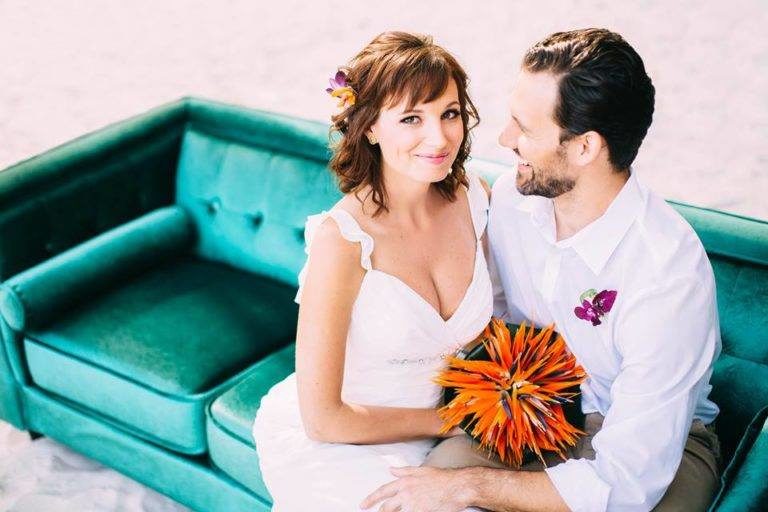 Who can forget the quirky couple Jane and Kevin, from the movie 27 Dresses? They were made for each other, just like this special collection. Inspired by Jane's elegant style and love for her mother's wedding gown, we paired four Priscilla chairs with our Kent table for a perfect look!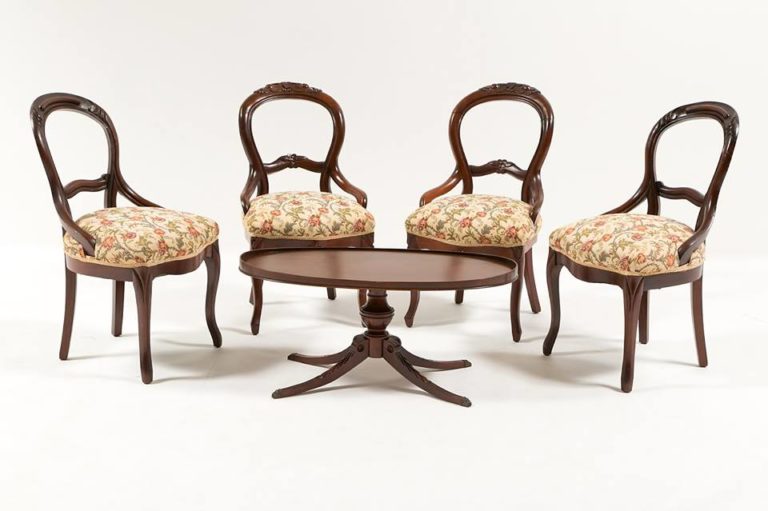 If you've seen The Wilde Wedding, you know that Eve and Harold would love this lounge collection! At the heart of this collection is the sapphire-blue Brighton sofa, that perfect "something blue"! If you love beautiful and bold colors, then choose Collection 2, featuring our Pippin chair, Dynasty chair, and Britt end tables.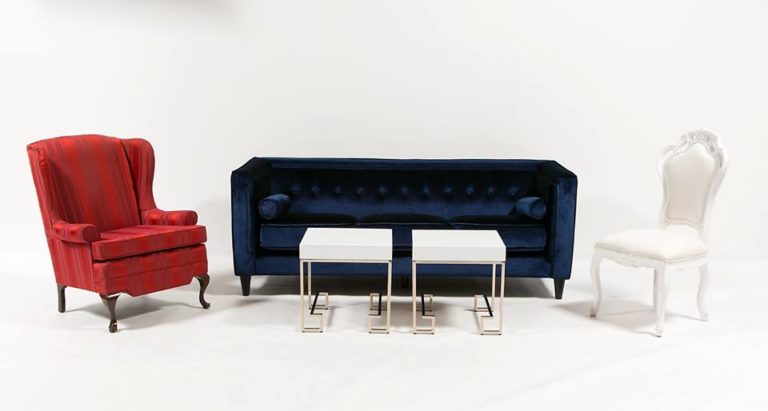 For a more subdued look, opt for Collection 1, with our blue Brighton sofa, Hudson chair, Rita chair, and Kent coffee table.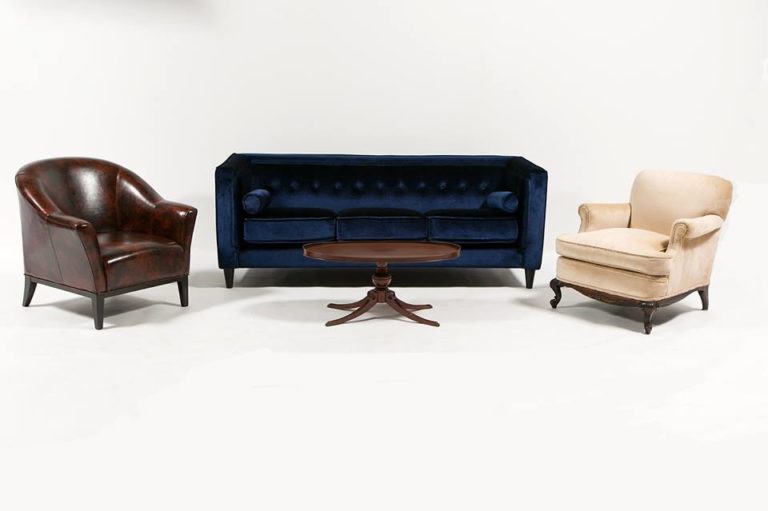 Our blue Brighton sofa is an absolutely gorgeous piece, and perfect for lounging!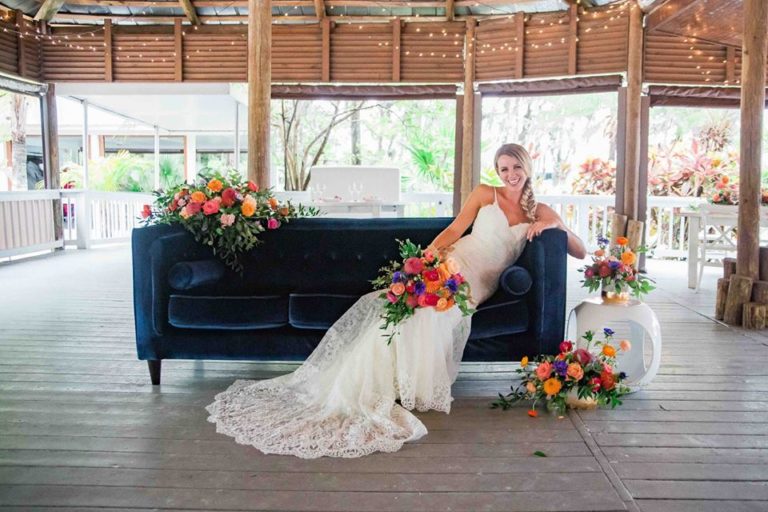 Remember Margaret and Andrew from The Proposal? This collection is as memorable as their love story – sweet and elegant, with a vintage touch. The beautiful Victoria chairs and Davidson coffee table just work so well together, and are sure to wow your guests!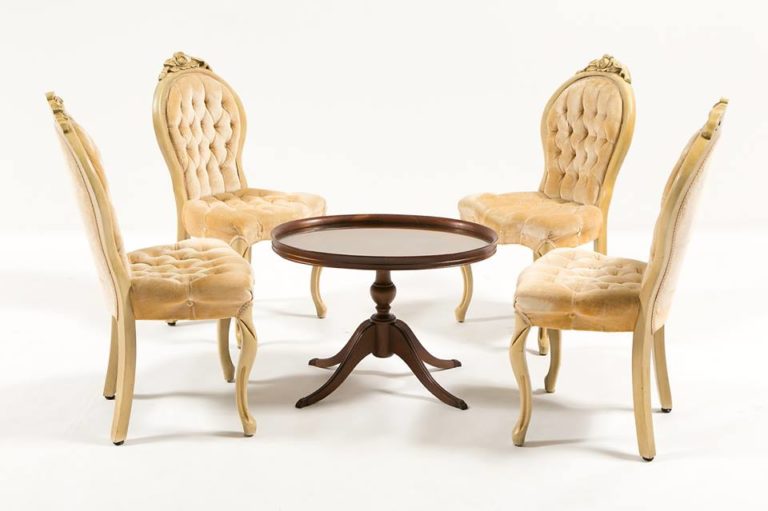 Check out the rest of our love-inspired vintage furniture collections here, and don't forget to choose your favorite for your wedding or next event!