Of course, a wedding is all about the bride and groom, but there's a whole team of vendors working behind the scenes to make their day special! Recently, we chatted with one of our favorite fellow vendors, Jovana Boksen of The Artistic Whisk, LLC. We're so pleased to introduce Jovana to you now! She has some great advice to share!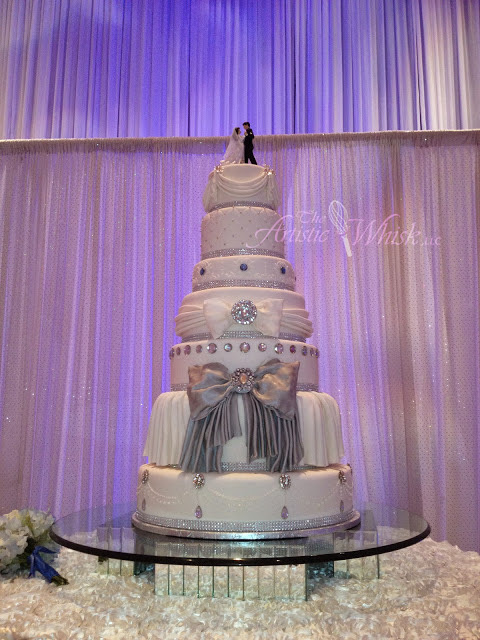 Jovana, how did you get your start in the event business?
I kind of stumbled upon it. I graduated from culinary school in 2008 with a degree in Patisserie and Baking, then worked for several different resorts making unique pastries and desserts for all kinds of events, restaurants, etc. I learned a lot about techniques, flavors, ingredients, client needs, etc. from some truly talented pastry chefs.
In early 2012 I started working as a pastry cook at Innisbrook Golf and Spa Resort in Palm Harbor for a Swiss Pastry Chef with over 45 years of experience. They trained me for 2 years to become their Executive Pastry Chef (the current pastry chef was retiring), which I assumed the role of at the end of 2013. It was here where I got my first hands on experience making wedding cakes. I enjoyed meeting with the brides and their families, and helping to make their big day extra special, plus getting to use my attention to detail and artistic talents for good use! I only wished I had gotten more time with the clients during the tasting to truly capture their vision.
For over a year my husband (then, fiance) tried to convince me to open my own bakery. I was extremely nervous and didn't feel ready, but eventually he won me on to the idea. I wanted to start small. I mean I wanted to work by myself, no staff, no retail, and just focus on wedding cakes, and a goal of making sure everything I do is focused on making sure that the cake or dessert is 110% exactly what the clients want.
What do you love most about being in the event/wedding business?
Making people happy! Who doesn't love sweets? I have to say, tastings, seeing the final product, and receiving 'Thank You's" are my favorite moments of my job. I definitely love working one-on-one with my clients. Meeting new people, getting to know their style, building a relationship with them and coming up with a design that is created just for them, that's the absolute best.
If a bride is considering a theme to their wedding, what is your best recommendation for incorporating a theme?
Creating a new technique to showcase their theme. So many cakes are replicated over and over, why would you want someone else's cake? The possibilities are endless!
What approach do you advise in order to yield an amazing ­looking and tasteful event?
I like clean lines and simplicity. Try not to incorporate too many colors, textures, and nick knacks. Less is sometimes more.
When people inquire about your services, what can they expect?
We typically call or email back within 2 business days, but we are closed on Sundays and Mondays. We have a questionnaire that we send out via email to gather a little more information about their event, then we schedule a complimentary tasting with them. This is the same appointment where we draw a sketch of what they can expect their cake to look like.
What is your best advice to avoid planning stress for any special event?
Ask for help. All of the vendors (if they are reputable) have made wonderful connections with other vendors in the industry. I love referring business to florists, planners, dj's, rentals, etc. We all work together and it truly helps the client feel like they're in good hands. Also, make a book or list of everything you need to do and check everything off as you go. I LOVE checking things off of lists!
Thanks for the great advice, Jovana! It was lovely to talk with you. Make sure you check out The Artistic Whisk, LLC!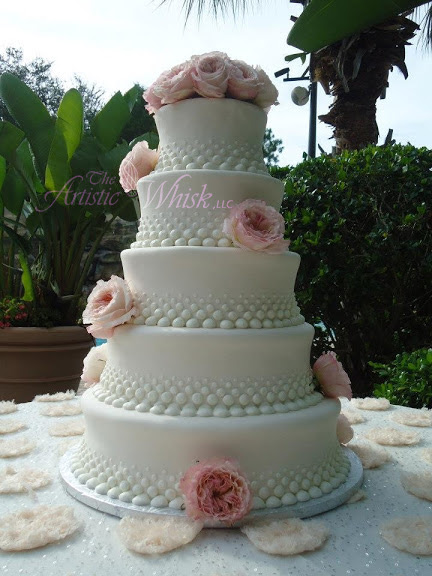 INTERESTED IN BECOMING A FEATURED VENDOR IN OUR SPOTLIGHT BLOG SERIES?
PLEASE COMPLETE THE FOLLOWING QUESTIONNAIRE AND WE WILL REVIEW YOUR SUBMISSION!