We love getting the chance to sit down and learn more about some of our favorite vendors. This time, we got to chat with a Central Florida's leading hairstylist and wedding hair whisperer, Kristen Elizabeth of Before the Aisle. So without further ado, we'd like to introduce you to Kristen Elizabeth!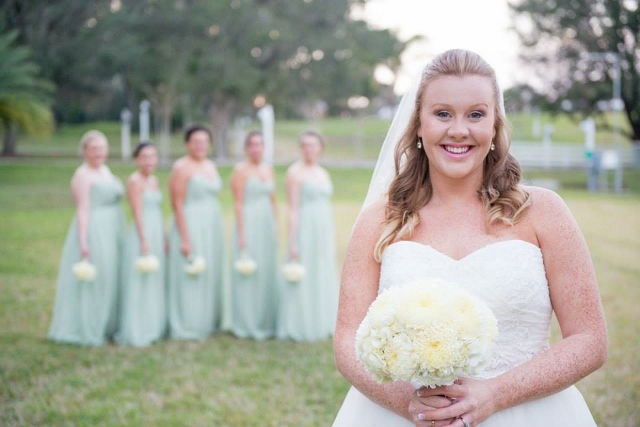 How did you get your start in the event business?
I have been in the hair styling industry for over 9 years. I found out early on that my true passion was working with brides. Thus, Before The Aisle was born. A company where professionalism, experience, and individuality work together in giving brides the perfect version of themselves! A company where, from trial to right before the aisle, brides experience ease and creativity.
What do you love most about being in the event/wedding business?
This is going to sound cheesy, but the "Before The Aisle" moments…. they're exciting, they're real, and they're magical. Family and friends gather around to create these moments before an event. We are honored to witness and take part in them!
If a bride is considering a theme for her wedding, what is your best recommendation for incorporating a theme?
Before The Aisle offers brides different themed looks. You can easily check them out under our "Signature Looks" portion of our website. This allows the bride to easily get a feel for what styles may possibly fit with her venue or theme.
What approach do you advise in order for it to be tasteful and yield an amazing-­looking event?
Honestly, I love to have an in-depth consultation with the bride. We believe that no two brides are alike. It is important to us to customize a individual look to achieve the bride's beauty without losing individual personality.
When people inquire about your services, what can they expect?
Flawless wedding day magic. Individual style with a fabulous wedding experience. Full service professionals, and on location hair and makeup.
What is your best advice to avoid planning stress for any special event?
Know what you can handle and who you can count on for your day. Do not be afraid to delegate. Enlist the necessary people to ensure your day runs smoothly.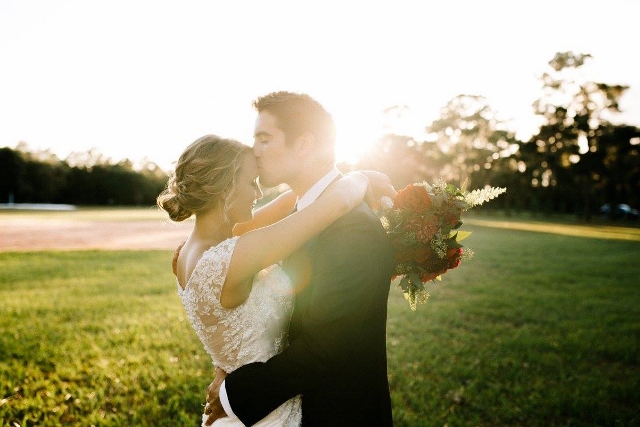 Thanks for all the great advice, Kristen Elizabeth! Make sure you check out Before the Aisle for some great looks and wedding hair inspiration: http://www.beforetheaisle.co/