The Bridal Finery's 6th Annual Bridal Fashion Presentation
The Bridal Finery successfully hosted its 6th annual Bridal Fashion Presentation, skillfully led by Bri Marbais and captured by Casie Marie Photography. With warmth and enthusiasm, Bri welcomed guests and introduced the featured gown designers. The event was intimate, bringing together local Orlando wedding vendors. We had fun exploring the latest trends and discovering the showcased designers at The Bridal Finery.

Decorated for Success
Our Black Chiavari Chairs lined the aisle of the fashion presentation, creating a luxurious and perfect backdrop that effortlessly complemented the gowns. Their sleek and timeless design added sophistication to the event, enhancing the overall ambiance and leaving a lasting impression on attendees. Moreover, the chairs harmoniously complemented the pink florals and lush greenery adorning the venue, creating a visually stunning and cohesive atmosphere that captivated all who attended.

The 2024 Bridal Trends
The presentation highlighted various 2024 bridal gown trends as well as gorgeous accessories to complement them. Firstly, bridal capes were showcased as a fashion-forward alternative to traditional veils, adding drama and elegance. Next, bridal bows offered a touch of tradition and elongated dresses. We then got to see dress overskirts that catered to both slim and full looks. Suiting the Orlando climate, detachable sleeves are trending. Also, mini dresses are a major trend and allow a great option to change into for the reception. Lastly, we saw a beautiful baby blue gown that was unique and stunning all in one.

Bridal fashion Presentation great success
The 6th annual Bridal Fashion Presentation by The Bridal Finery was an exceptional event. It not only celebrated the beauty of bridal fashion but also set the stage for the trends that would define the weddings of 2024. The attention to detail in the presentation was impeccable truly reflecting the care and passion The Bridal Finery has for the bridal industry.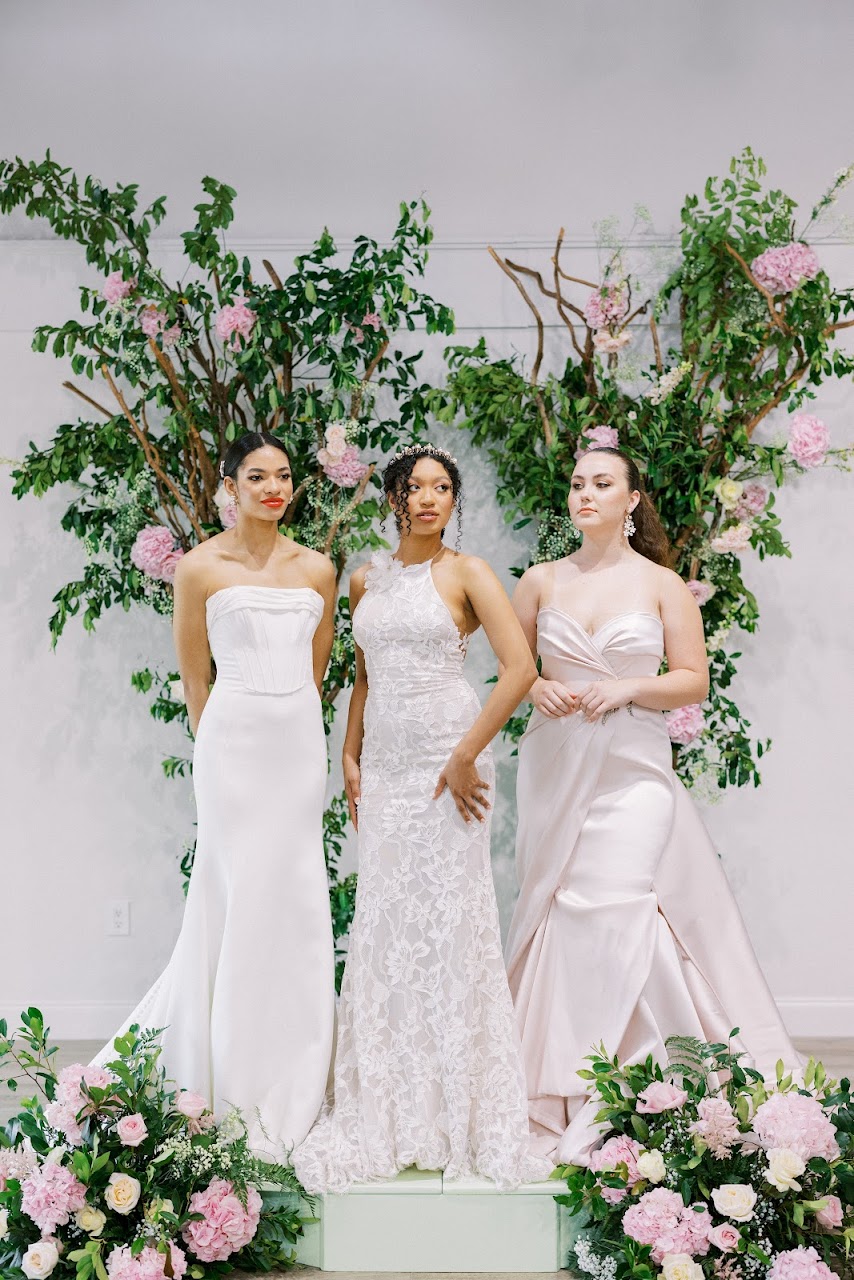 Featured Products: Black Chiavari Chairs
Vendors: Venue: The Bridal Finery | Photography: Casie Marie Photography | Florist: In Bloom Florist | Hair & Makeup: Makeover Station | Cake: Bakers Cottage Cakes | Video: Rudy & Marta | Stationary: Eleven Note | Models: Premiere Model Management