Sipping in Style
Step into a world of timeless charm and sparkling allure as we unveil the captivating tale of champagne saucers and towers! Imagine a dance of bubbles and a symphony of clinks that have enchanted celebrations across ages. Now, journey with us as we explore the captivating history and timeless charm of champagne saucers and towers. Discover their story and find inspiration to add a touch of their vintage magic to your wedding celebration.
Champagne Saucers
Champagne saucers, also known as champagne coupes, have been a symbol of glamour and luxury since the 1920s. Evoking the elegance of the Art Deco era, these glasses once cradled the dreams of Hollywood icons like Marilyn Monroe and Audrey Hepburn. Their captivating design not only showcases champagne's aroma but also offers stability and spill prevention through a short stem and wide base. From classic crystal to vibrant modern styles, these saucers paint a spectrum of celebration. Elevate your wedding with champagne saucers, where every toast becomes a masterpiece and each sip a treasured memory.

Champagne Towers
Next, envision a sparkling symphony of champagne, where glasses gather in a fizzy frenzy to celebrate your momentous day! Allow us to introduce you to the enchanting Champagne Towers. Typically, they are made by stacking champagne glasses in a pyramid shape, and then pouring champagne into the top glass. Then the champagne flows down the pyramid, filling each glass as it goes. With a touch of creativity, they can morph into whatever shape or pattern that suits your wedding wonderland. Get ready for a harmonious chorus of "oohs" and "aahs" as this fizzy spectacle elegantly adds a sprinkle of fairy-tale glamour to your day.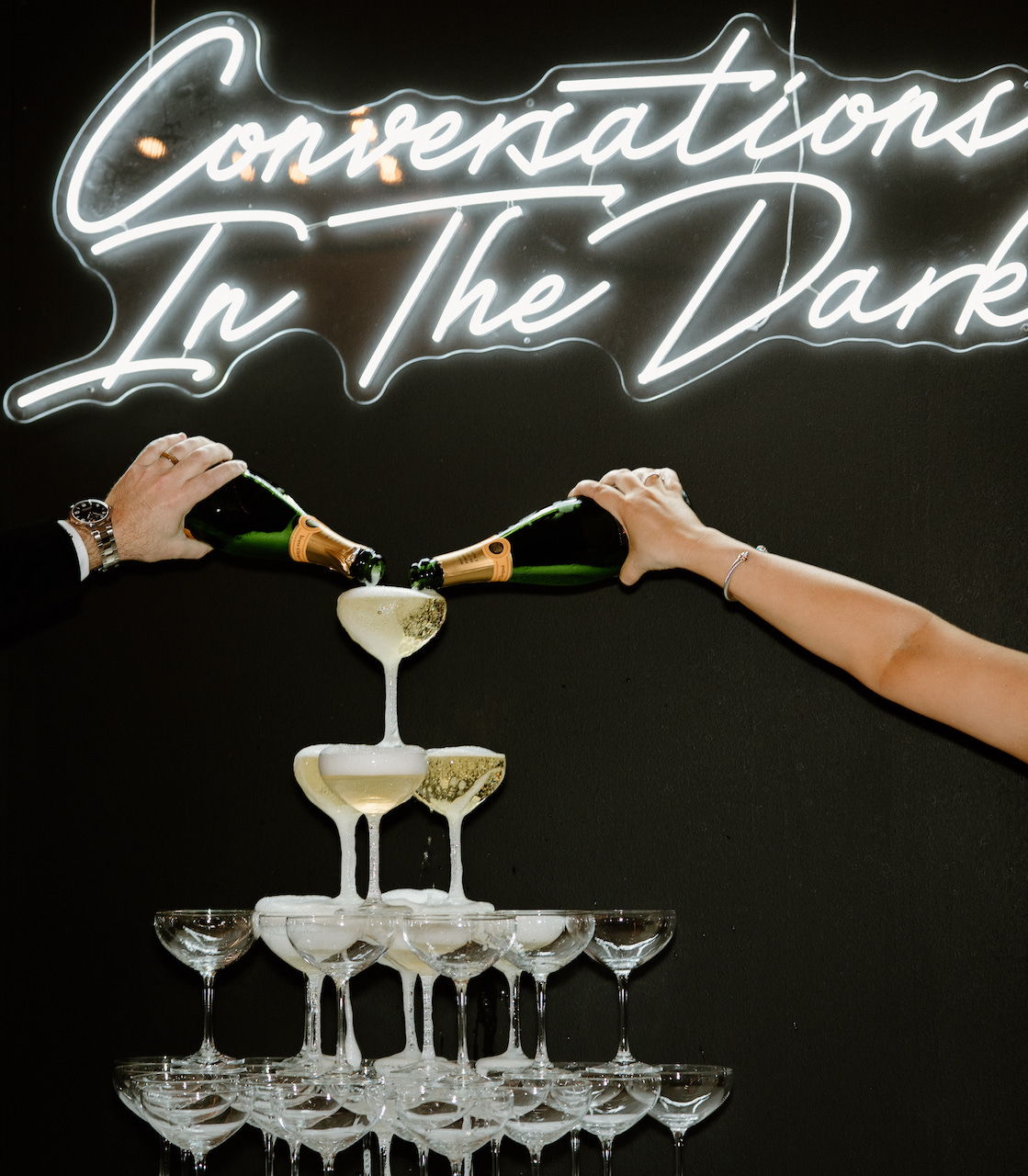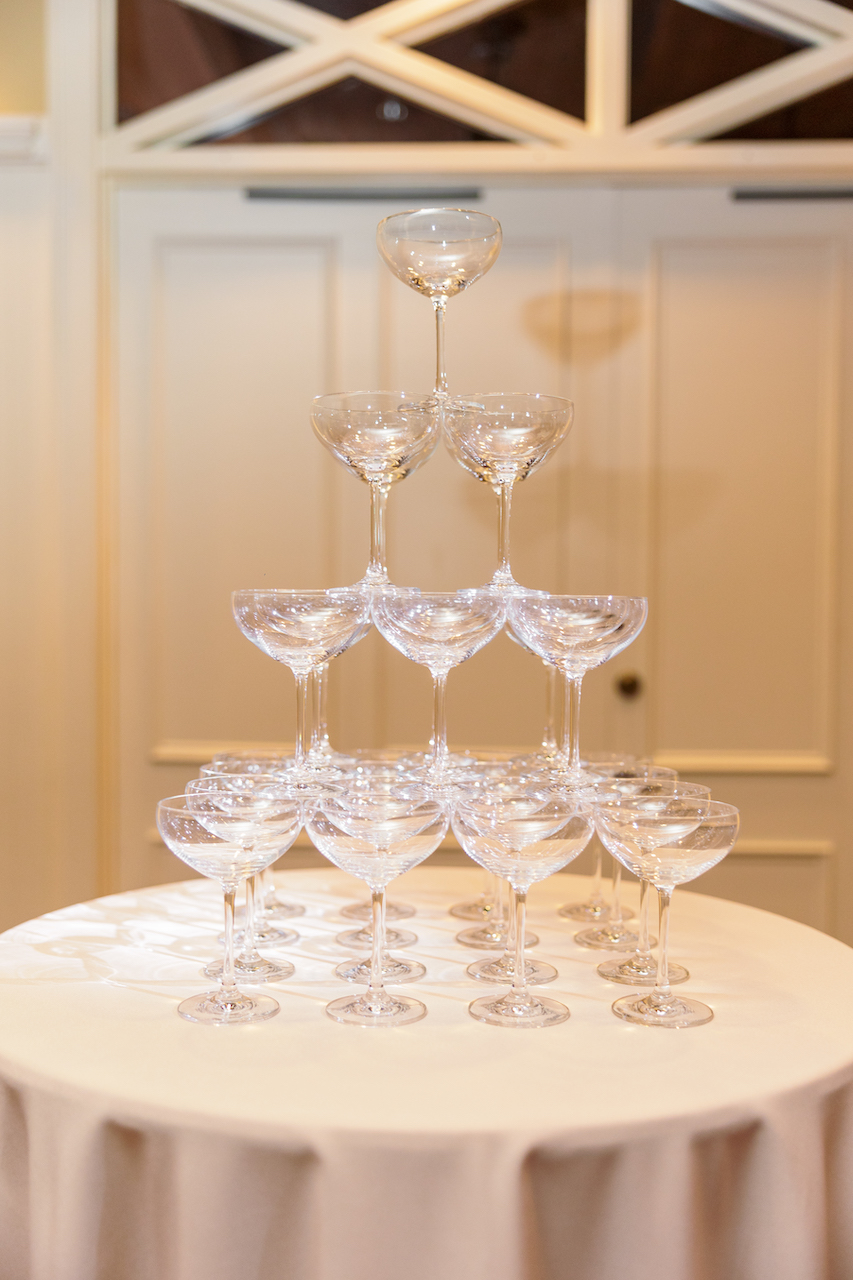 Jennifer Nicole Photography and Films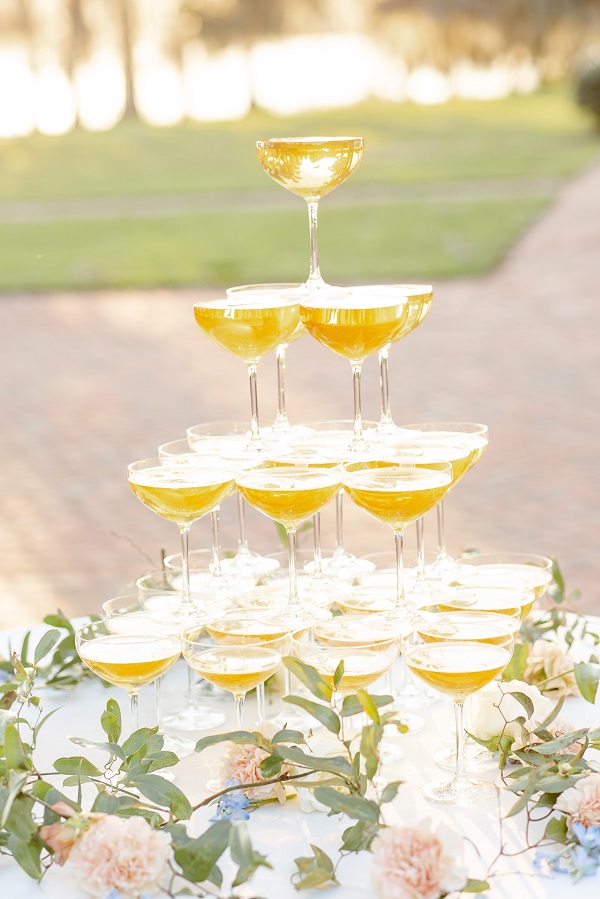 Incorporating Champagne Saucers and Towers into Your Wedding
Elevate your wedding celebration with the enchanting charm of champagne saucers and towers! To begin, choose between classic crystal saucers for timeless elegance, or opt for vibrant patterned ones to infuse a modern flair. As the festivities unfold, consider featuring champagne towers as a captivating centerpiece. These cascading wonders blend seamlessly with floral arrangements, candles, and lighting, creating an ambiance that's both captivating and magical. Regardless of your chosen wedding theme, these exquisite elements stand as timeless symbols of luxury. They effortlessly transform ordinary moments into treasured memories, ensuring that your special day brims with opulence and joy.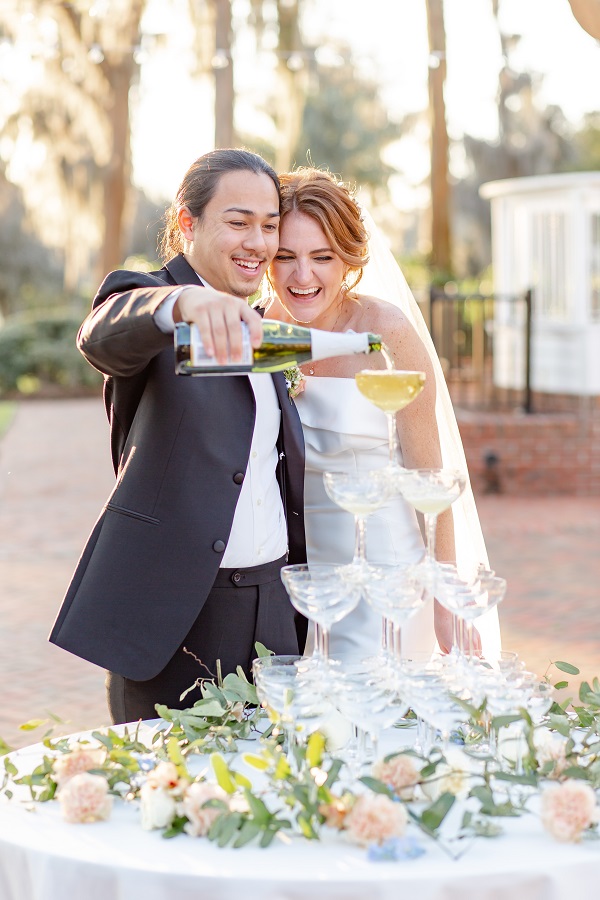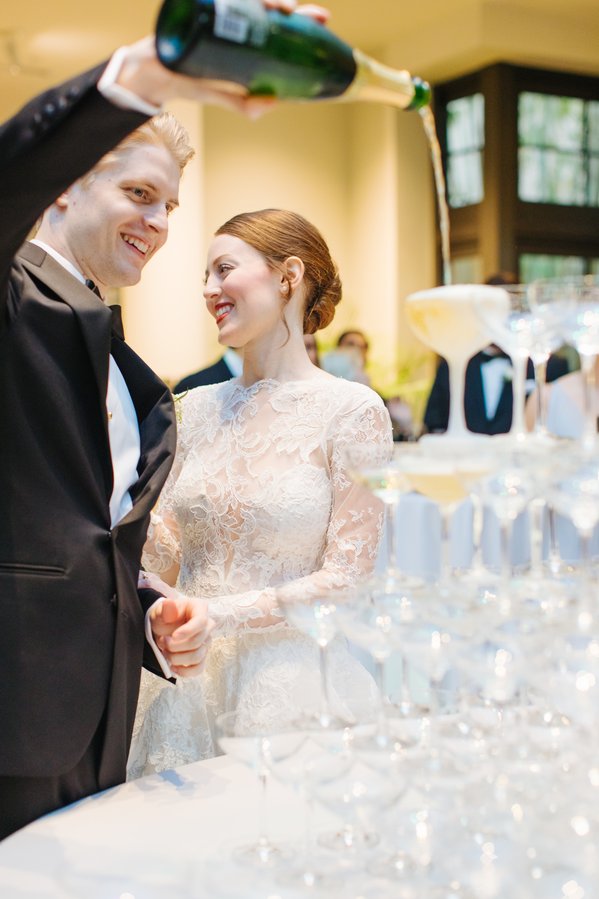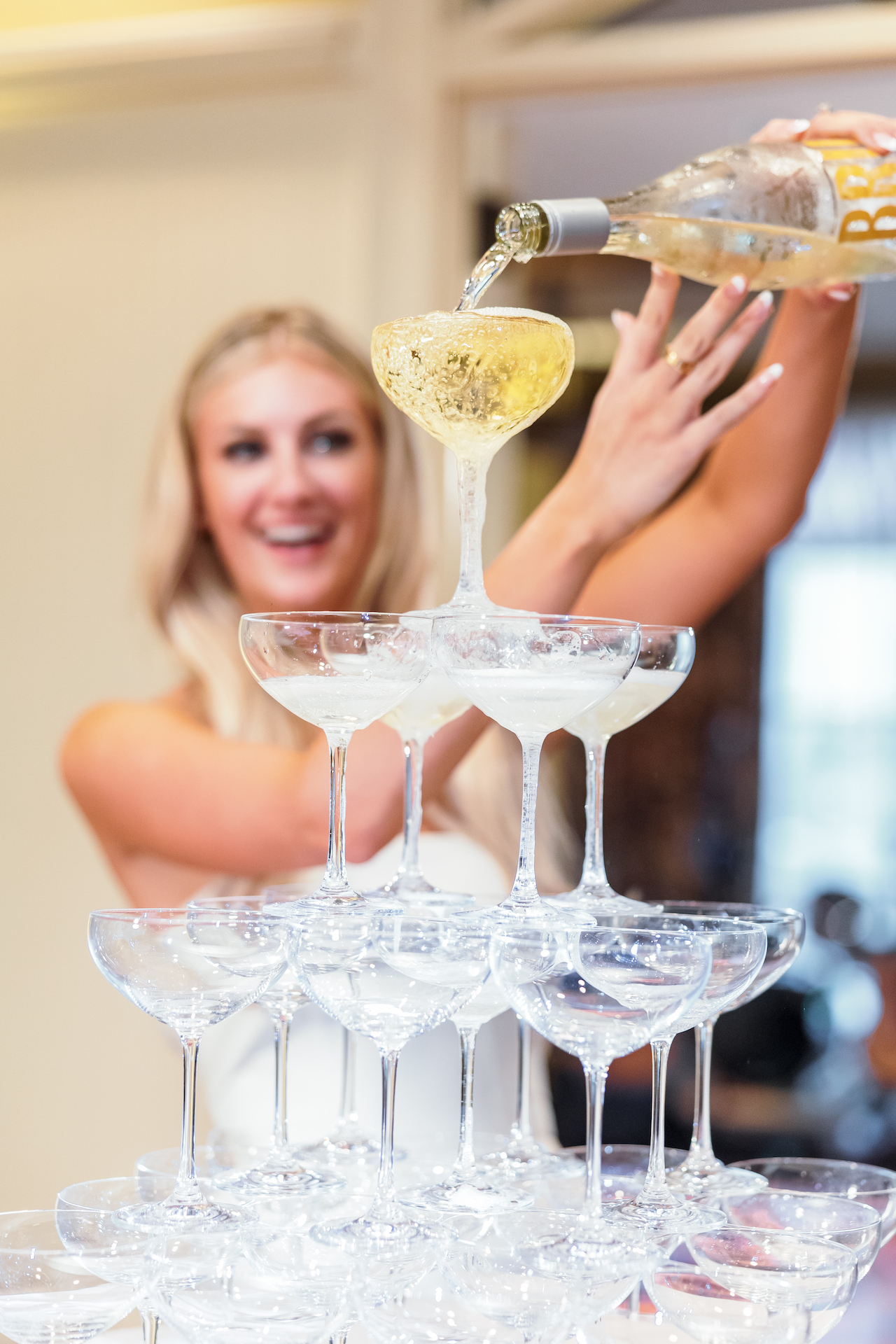 Jennifer Nicole Photography and Films
Create Unforgettable Memories
Whether you prefer the classic elegance of champagne saucers or the drama of a champagne tower, these iconic glassware pieces are a must-have for any wedding celebration. They add a touch of glamour and luxury to your special day and create unforgettable memories for you and your guests. So raise a glass and toast to the happy couple!
Here are some additional tips for incorporating champagne saucers and towers into your wedding celebration:
Use champagne saucers for your wedding toast. This is a classic way to celebrate your new marriage with a glass of bubbly.
Set up a champagne tower as a centerpiece for your wedding reception. This is a great way to add a touch of glamour and excitement to your party.
Offer champagne saucers as a welcome drink for your guests. This is a thoughtful way to start your wedding celebration off on the right foot.
Serve champagne saucers with dessert. This is a delicious and elegant way to end your wedding night.