Giorgina & Kip
A wedding ceremony with a "flower guy," an epic reception with mirrored ball helmets, and a bride and groom that love a party is a combo right up our alley! Giorgina and Kip's watercolor wedding at the beautiful Bella Collina was a fun and flirty festivity. With Bella Sposa Events manning the details and Concept Photography capturing them, it was a night we couldn't forget. And after reading this, you will feel the same way too!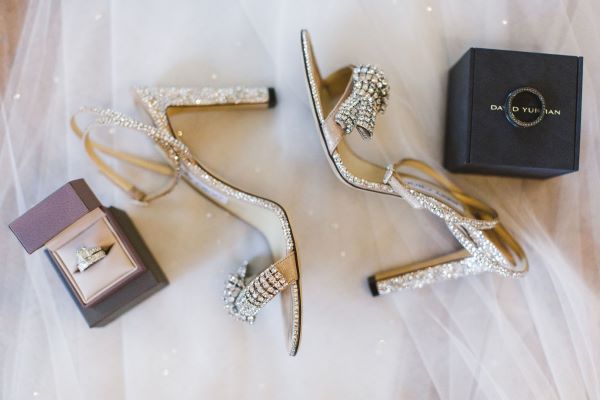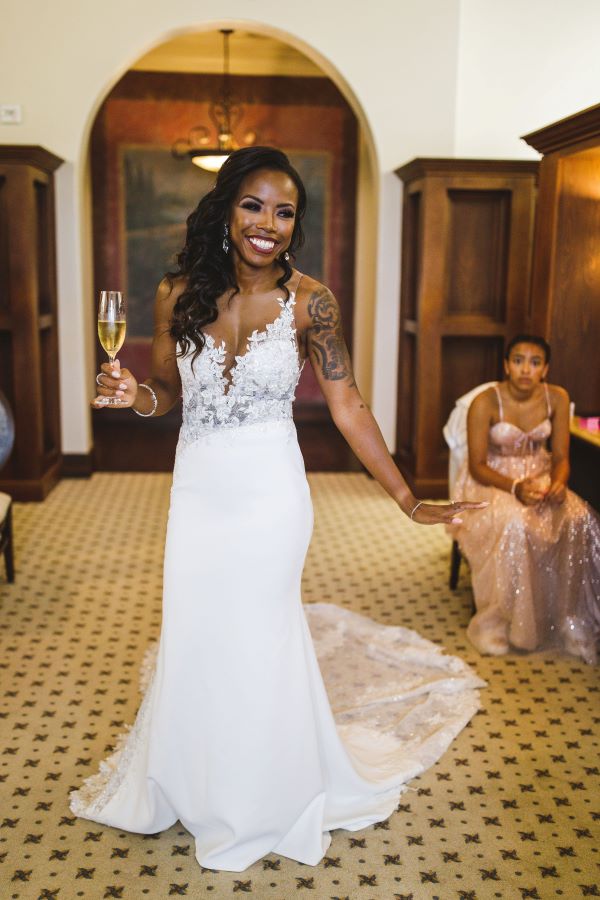 First, the day started with bubbles and bridal fun! Giorgina and her ladies spent quality time in the bridal suite, while Top Knot Artistry added a few finishing touches before it was go-time. And there were lots of smiles and laughs as the bride and her bridesmaids counted down to the ceremony.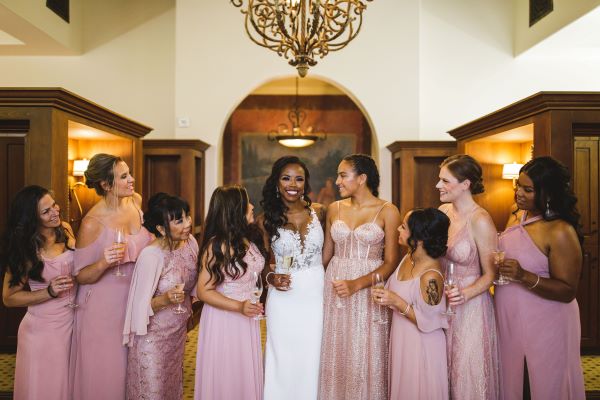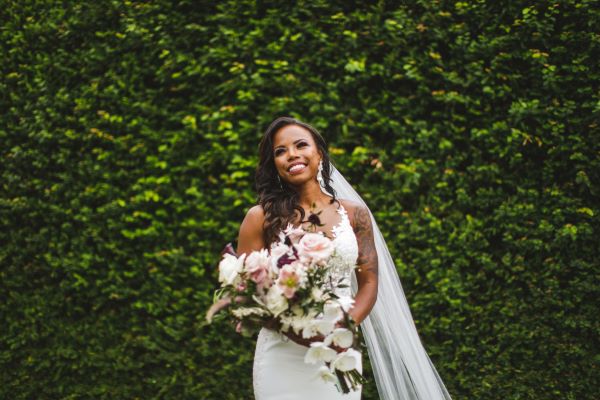 Bella Collina Wedding Ceremony
We couldn't imagine and better space for Giorgina and Kip's watercolor wedding ceremony than the Grand Lawn at Bella Collina. In Bloom Florist dressed the ceremony in flowers of every shade. With the ceremony music beginning, the wedding guests were in for a surprise. And it was a good one!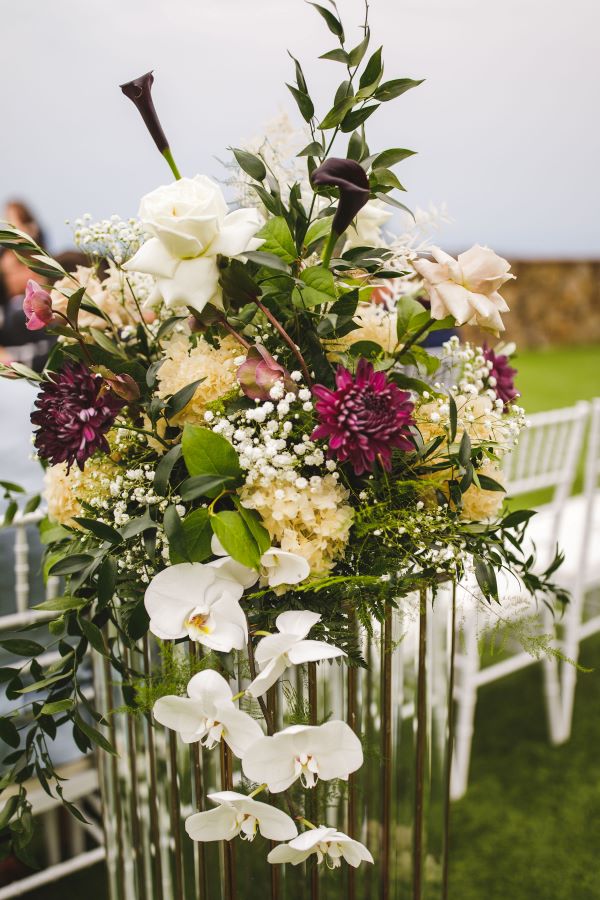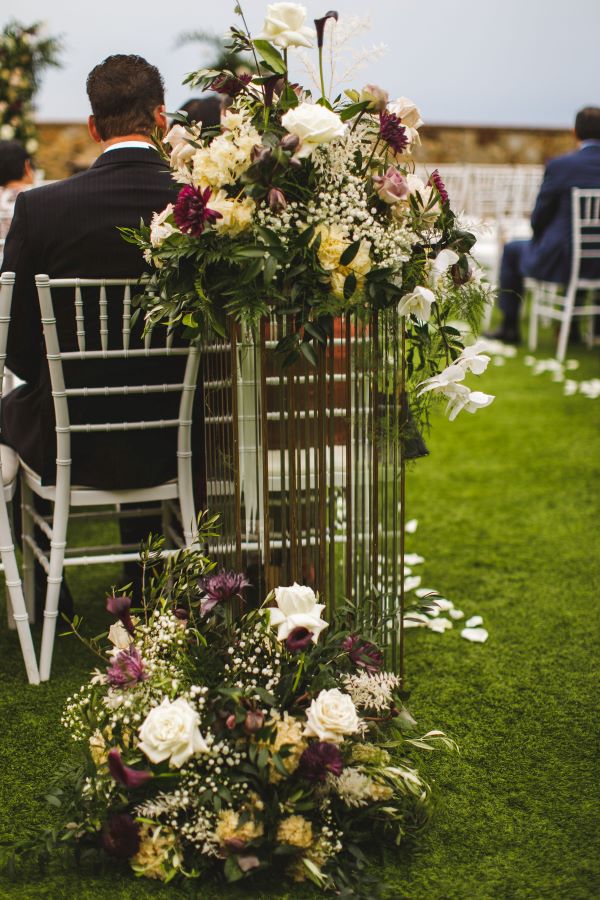 After the wedding party made their way down the aisle, it was time for the bride to make her entrance. But, in lieu of the traditional ring bearer and flower girl, the couple opted for a fun twist. And what a fun twist it was! This is a great way to bring a bit of personality to your wedding ceremony. And we definitely could see Giorgina and Kip's personalities.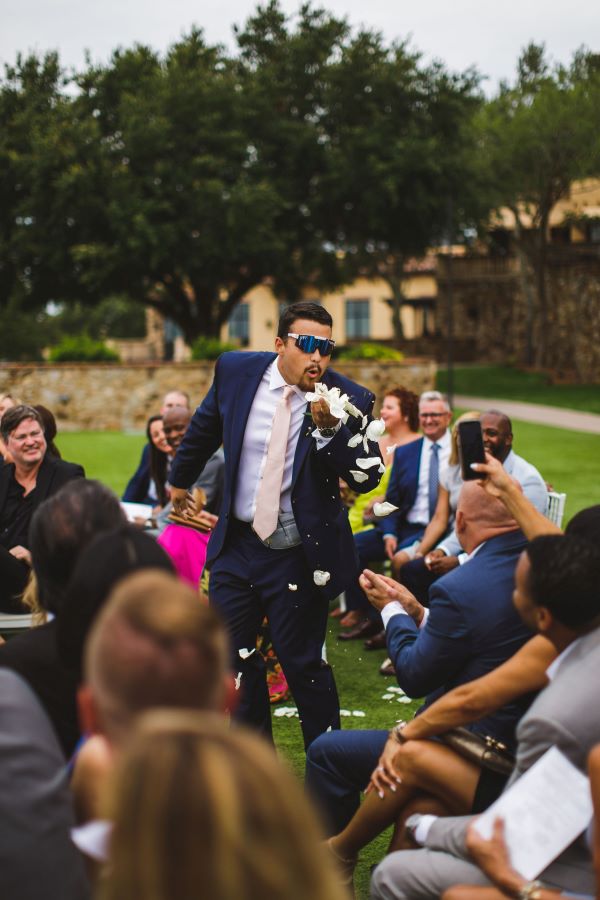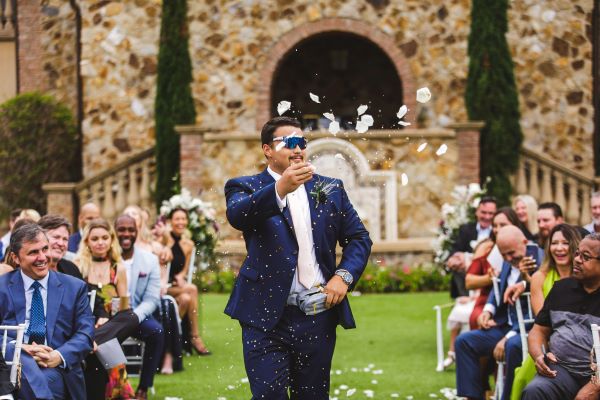 After calming the wedding jitters with a few laughs, it was time to get these two married. Sensational Ceremonies gave the best wedding ceremony. First, the couple shared their wedding vows and then they exchanged rings. Finally, the new Mr. and Mrs. sealed their union with a kiss. And then it was time to party!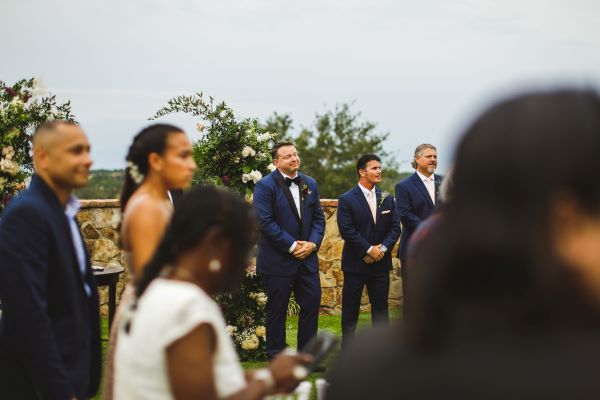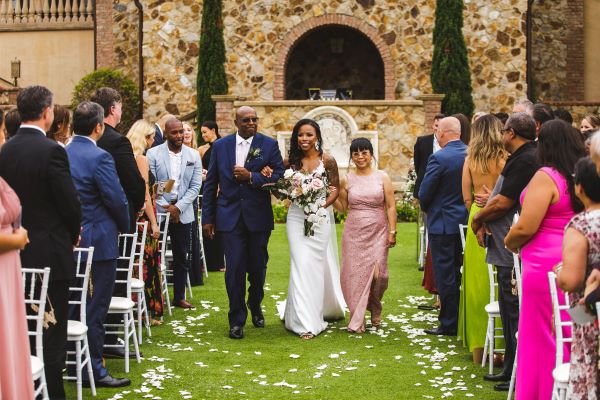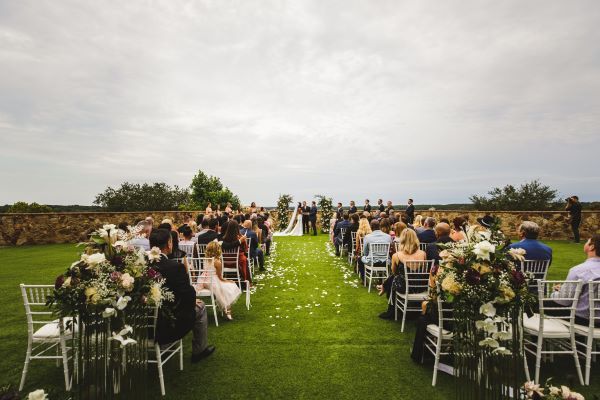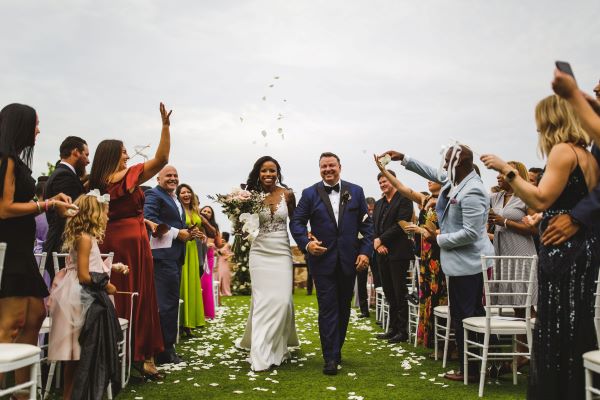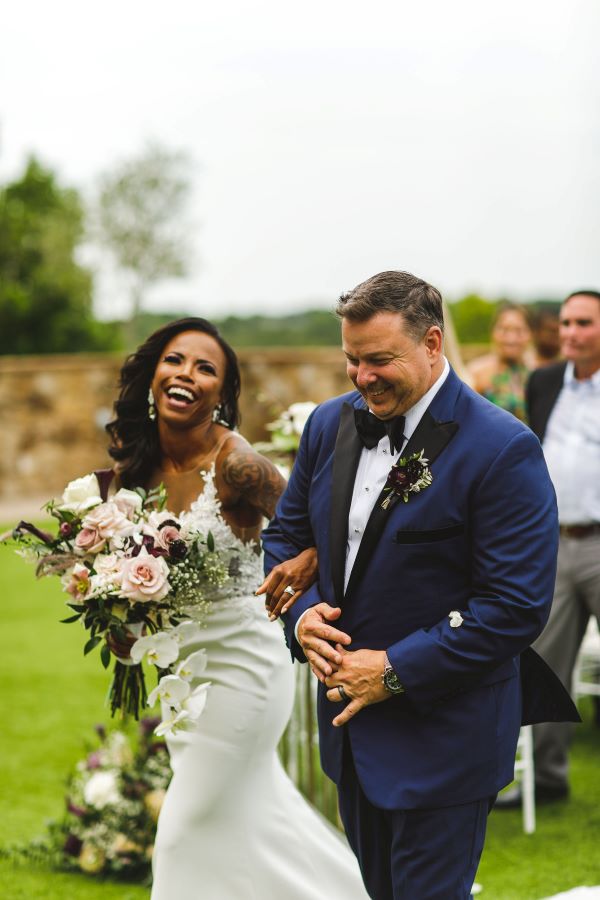 Watercolor Wedding Reception
Before the rest of the wedding guests got a peek, the newlyweds were given a grand reveal of their watercolor wedding reception. And just by the look on their faces, we knew it was a hit!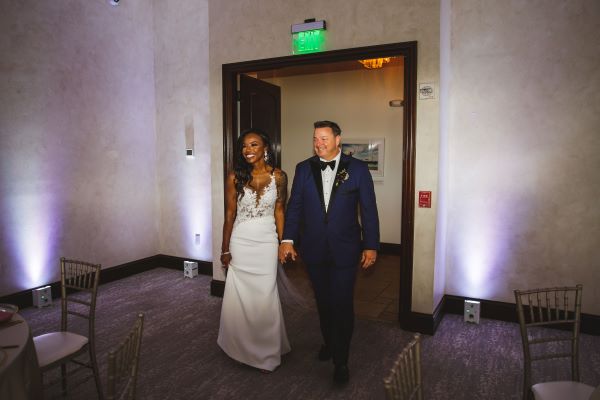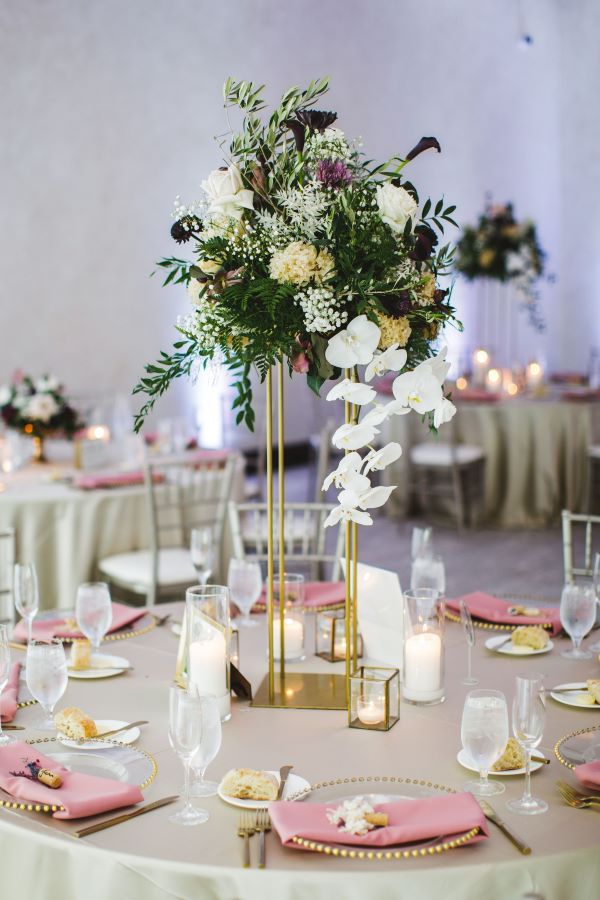 With accents of gold from our Gold Belmont Chargers and Brushed Gold Flatware, their wedding reception was stellar. After dining and cake from Bakers Cottages, it was time to kick the party up a notch.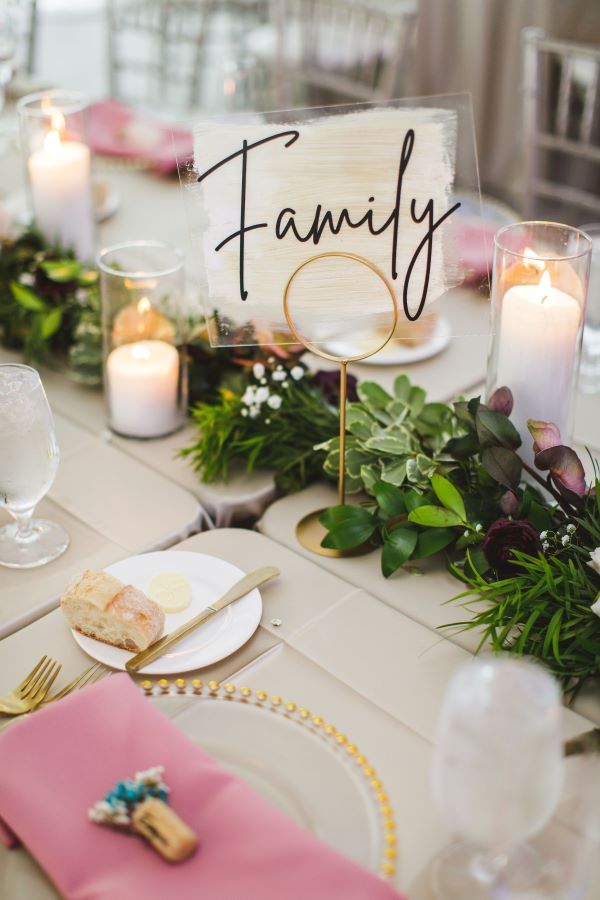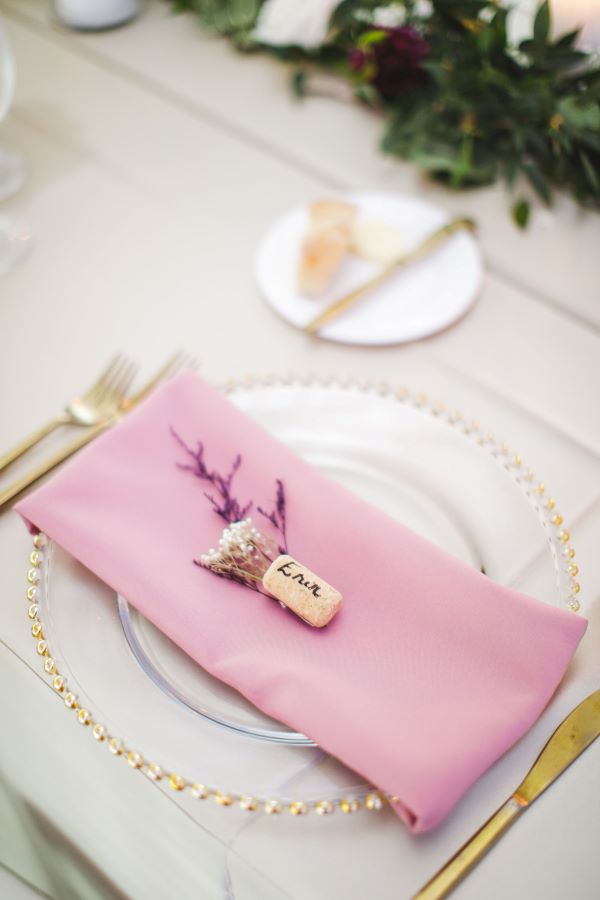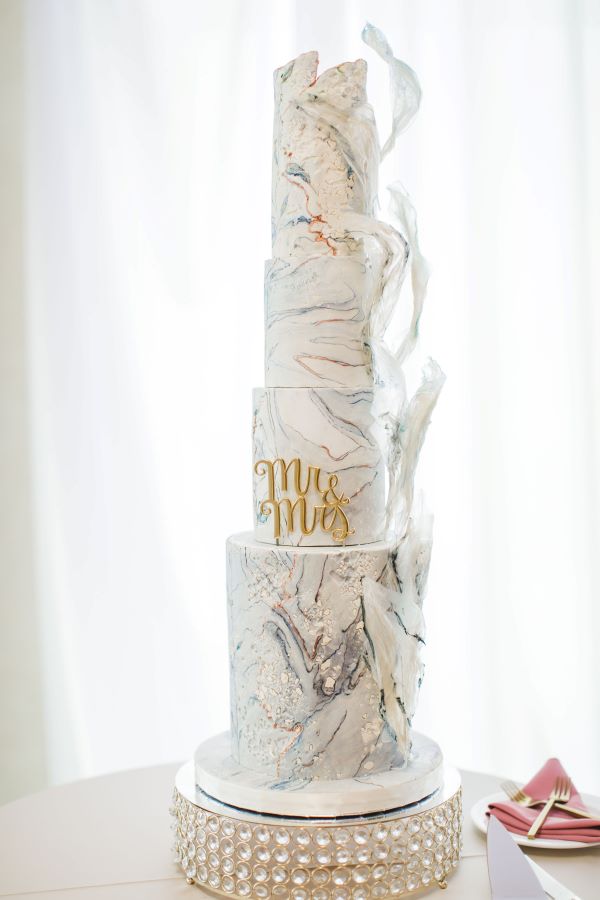 RJM Entertainment was at the turntables, and the lights were turned to party mode. And our bride and groom started off the night with a choreographed dance. With the music pumping, the dancefloor began to fill up. But the fun didn't stop there! We don't know where they came from, but a pair of mirrored ball helmets made their way to the dancefloor. And we are not mad at it! Wedding guests took turns showing off their best dance moves in the sparkly head gear!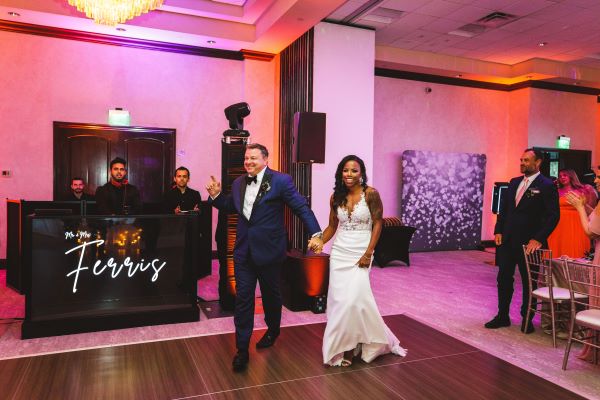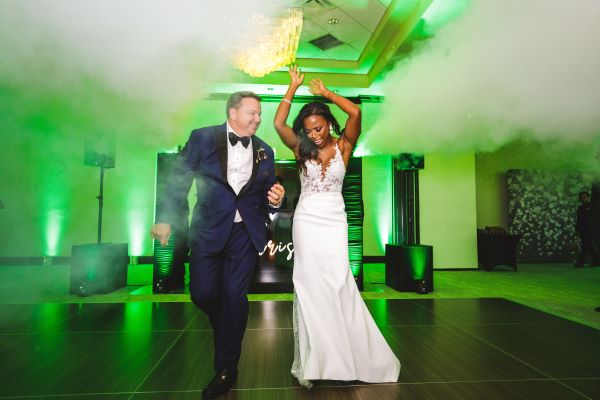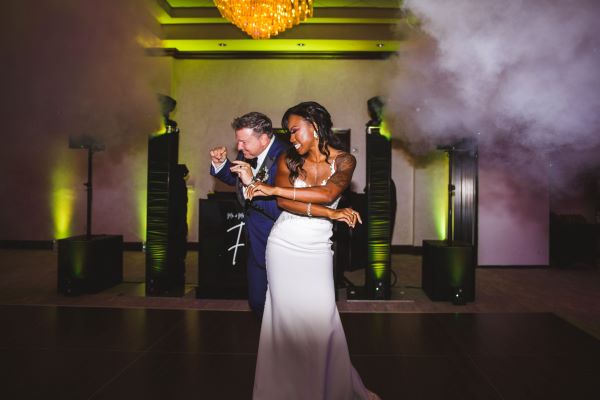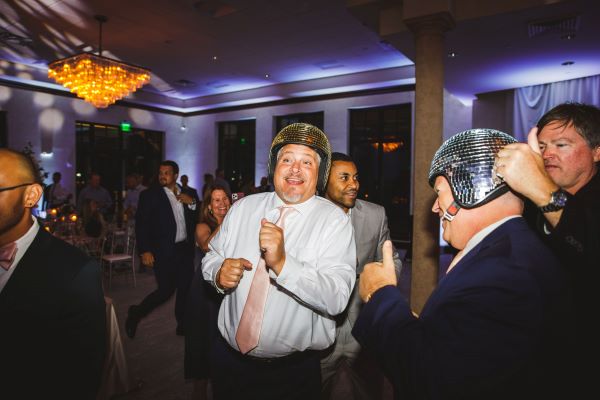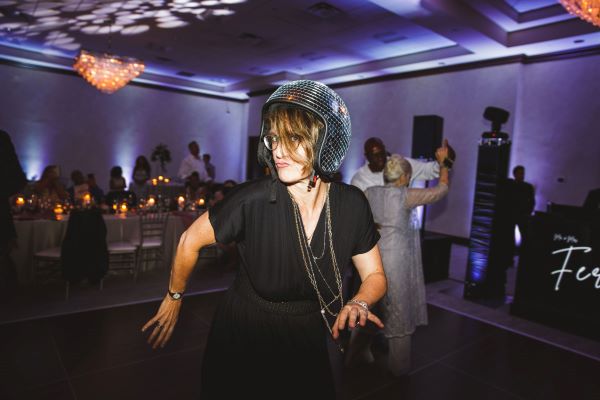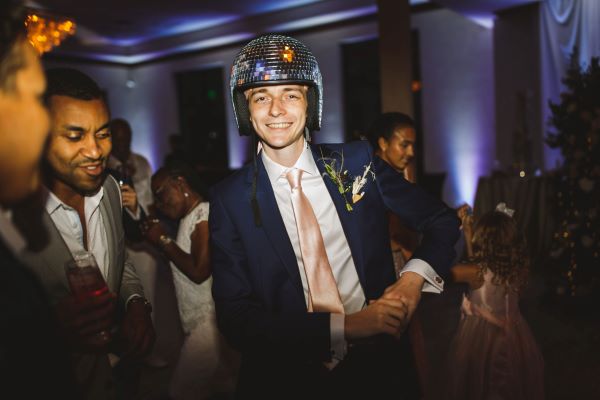 Of course, the party had to come to an end. But true to Giorgina and Kip, it was done with style. This rock star couple ran under a tunnel of sparklers off to their happy ever after. And we couldn't have picked a better way to end their epic wedding night.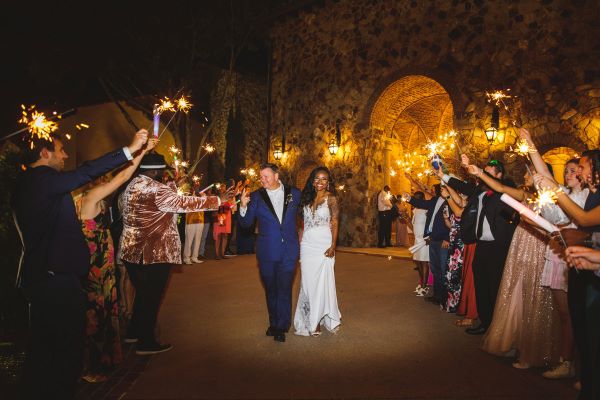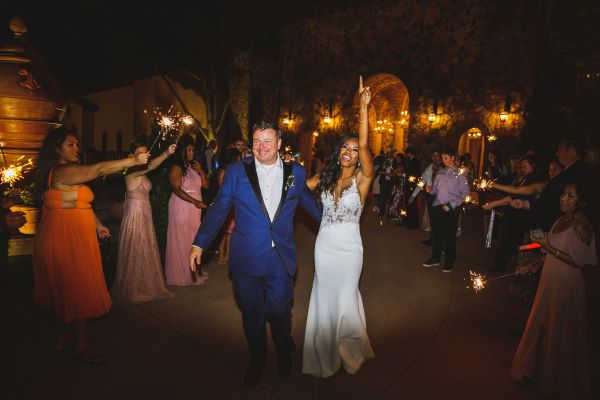 Featured Products: Gold Belmont Chargers, Brushed Gold Flatware
Venue: Bella Collina | Planner: Bella Sposa Events | Photography: Concept Photography | Florist: In Bloom Florist | DJ & Photobooth: RJM Entertainment | Officiant: Sensational Ceremonies | Hair & Make-up: Top Knot Artistry | Pipe & Drape: Partners in Sound Production | Rentals: A Chair Affair | Cake & Dessert: Bakers Cottages