Michelle & Heather
As the saying goes, "We live where you vacation." But we have one better, "We live where you plan your destination wedding." So, we couldn't think of a better location for Michelle and Heather's beach wedding than at the beautiful Hilton Clearwater Beach. On the white sandy beach, wedding planner Oak + Honey Event Planning Co. designed a dream come true day for the brides. And Jillian Margaret Photography and Storybook Weddings were on hand to capture the glorious details! Keep reading for destination wedding inspiration.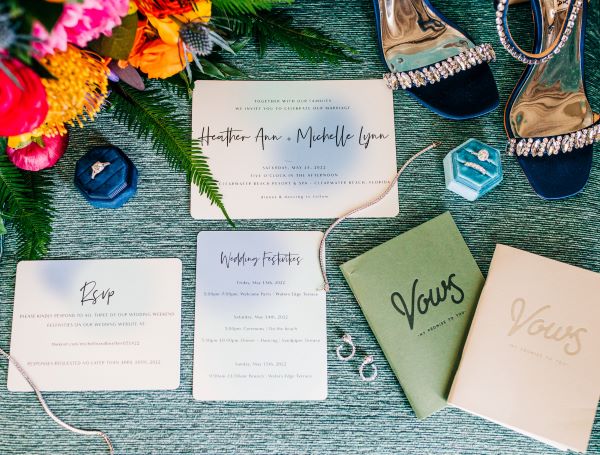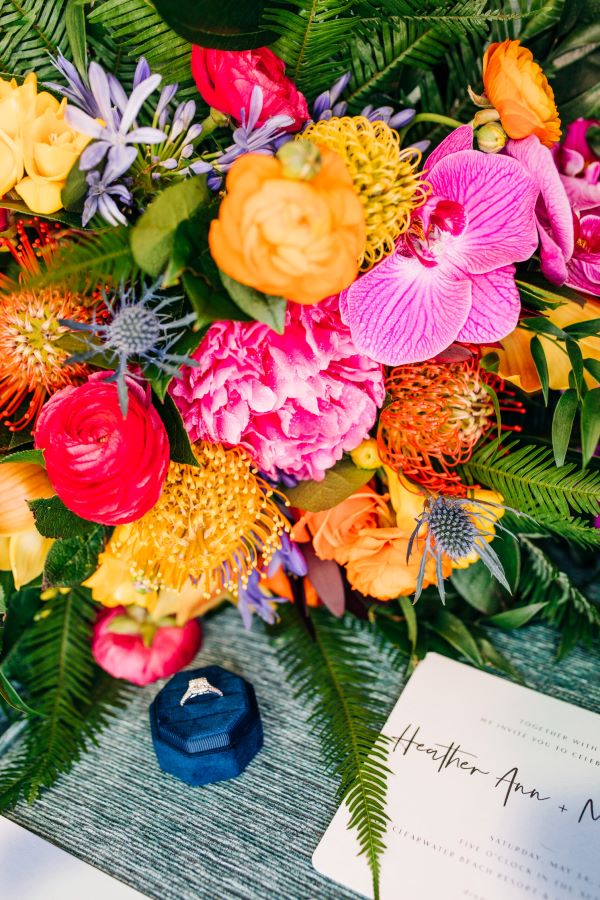 Clearwater Beach Wedding Ceremony
The first stop on Michelle and Heather's Clearwater beach destination wedding starts in the bridal suite. Both brides were stunning in their Anna Campbell Bridal pieces. And what's a princess without her shoes? Of course, Badgley Mischka was a perfect choice. Finally, the talented Destiny Viviana Makeup did touchups on the brides before they met at the altar.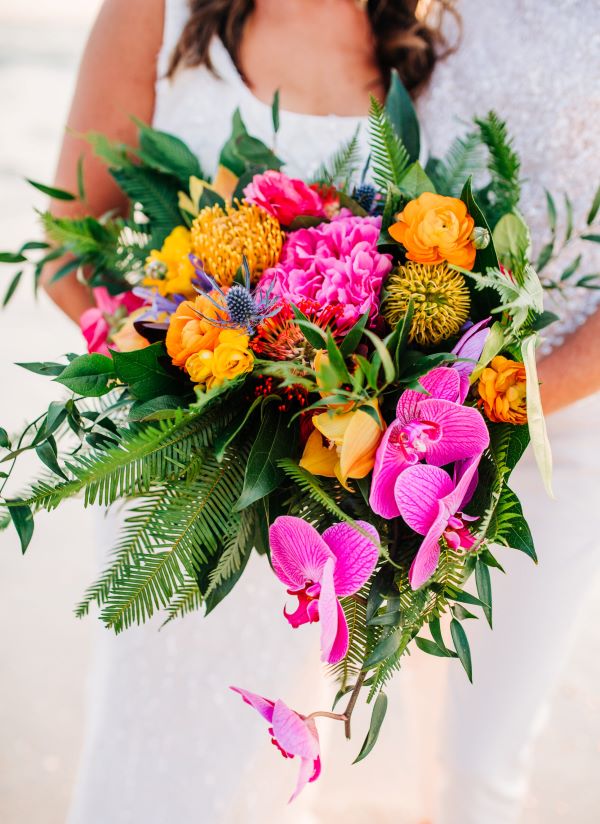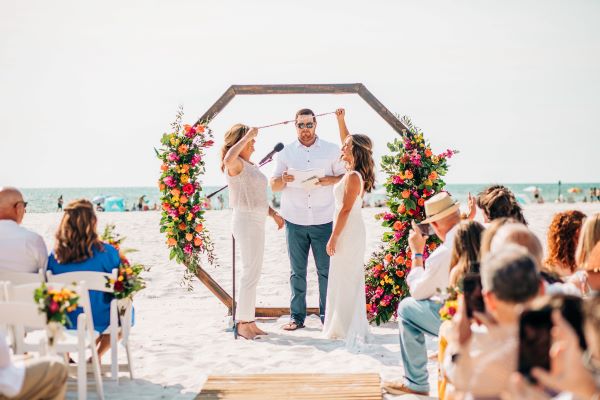 With their family and friends present, the two lovely brides stood hand-in-hand. A wooden arch frame the couple with vibrant flowers and greenery from Iza's Flowers bringing pops of colors to the sandy beach. After tying the knot (literally) the newlyweds sealed it with a kiss. And then it was time to celebrate!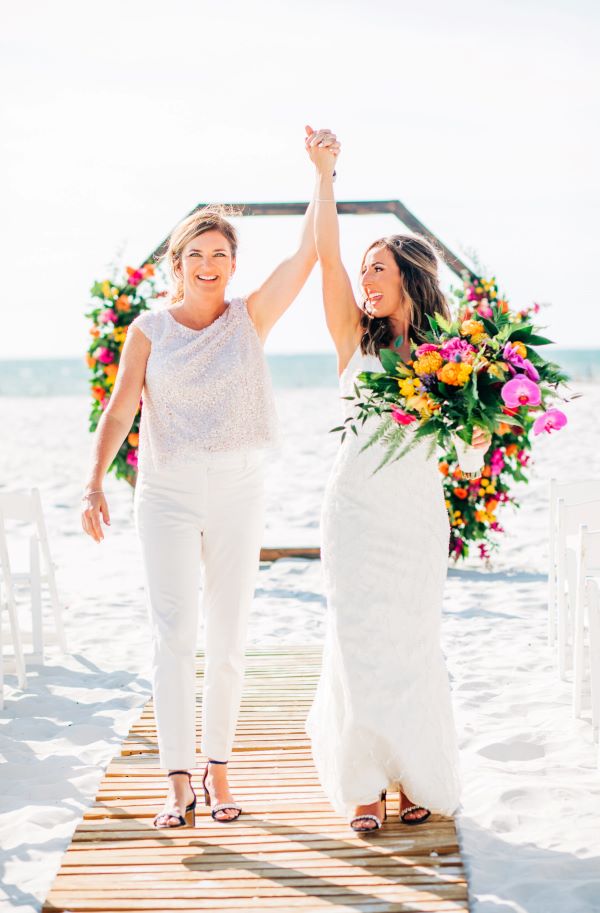 Vibrant Beach Reception
The vibrant pops of colors at their beach wedding ceremony were just a taste. Their destination beach wedding reception was filled with even more color. Starting with the bright table linens and the citrus and floral arrangements throughout the space.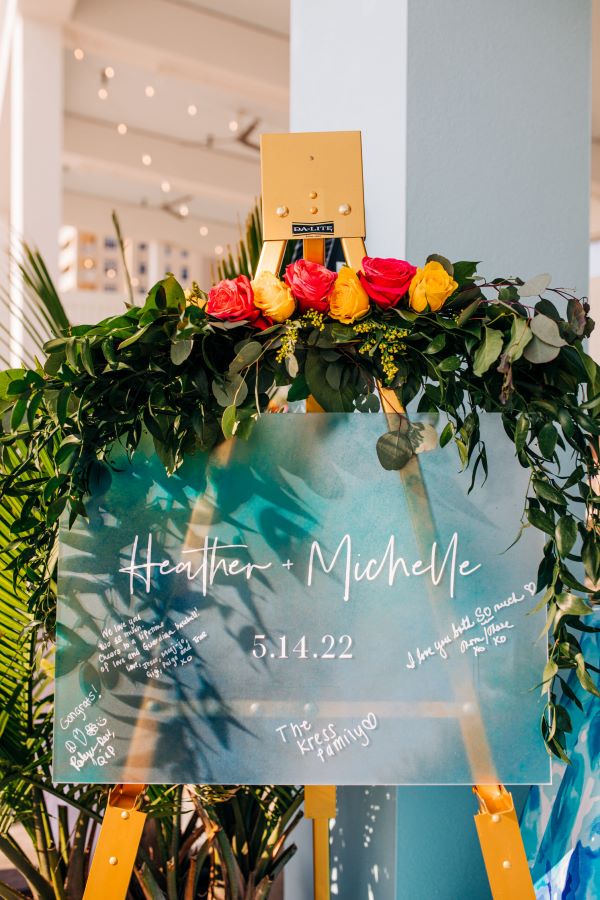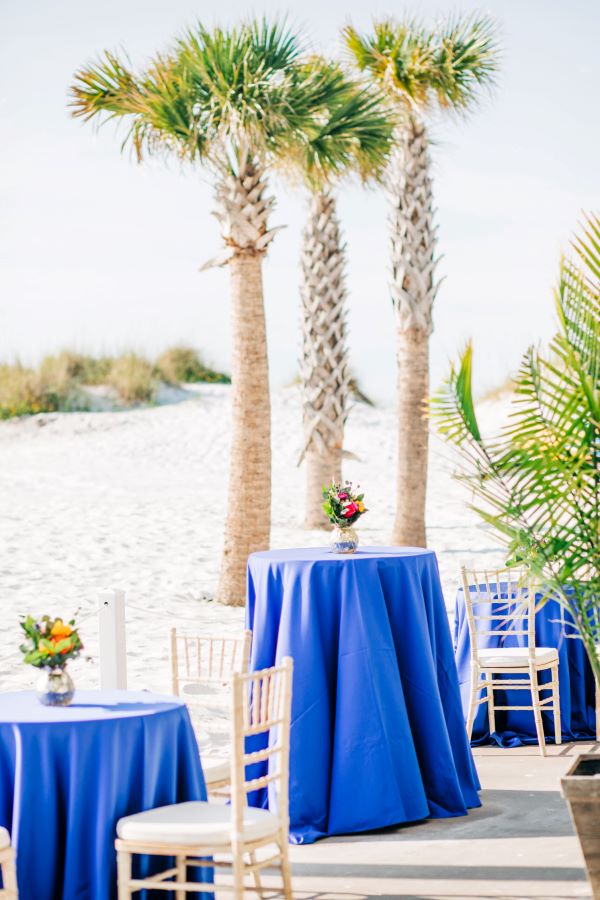 Our Whitewashed Chiavari Chairs were a perfect seating choice. The classic style in a beach-worthy hue made their destination wedding and dream come true.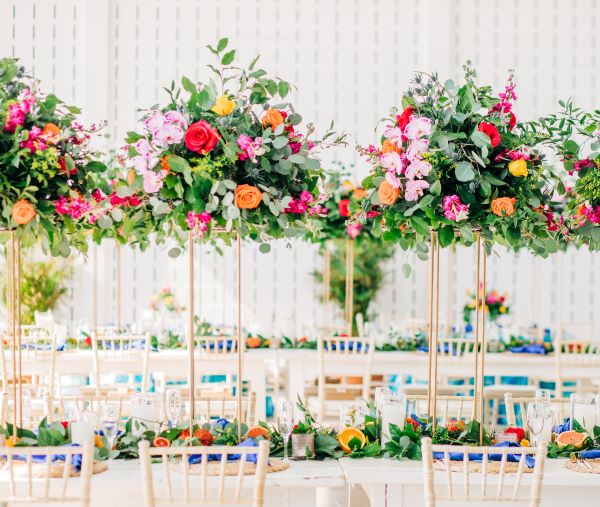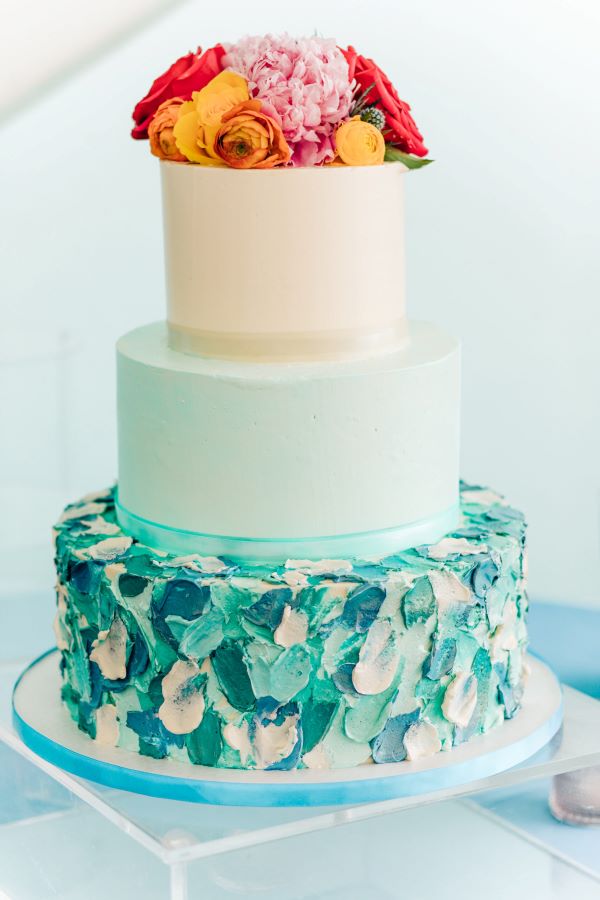 And speaking of dreams come true, the rest of the celebration for Heather and Michelle was just that! Guests enjoyed a catered meal and topped it off with a slice of the gorgeous watercolor cake from The Artistic Whisk LLC. And then it was time to dance off the calories. Cleveland Music Group and The Caribbean Crew made sure that the brides and their guests danced the night away.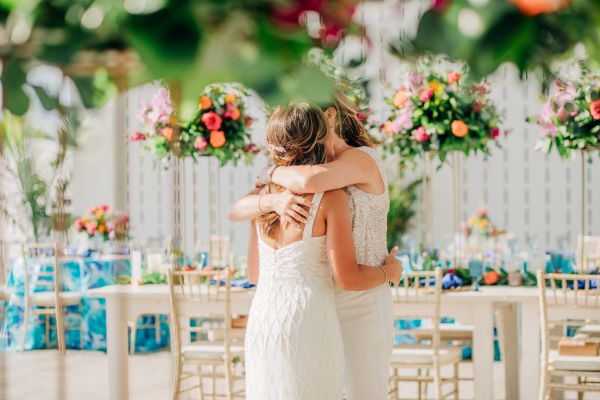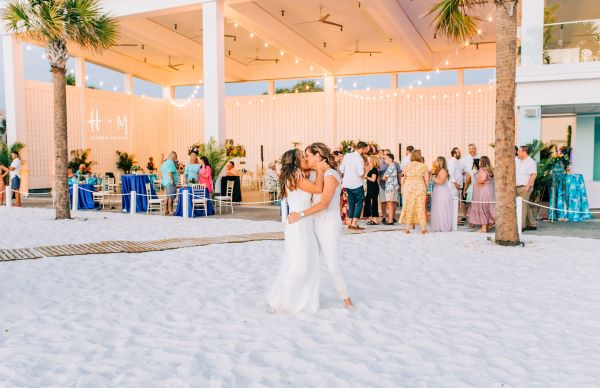 When the sun began to set in the Gulf, Heather and Michelle bid their guests farewell. But the memories and footprints in the sand remained for their beautiful destination beach wedding.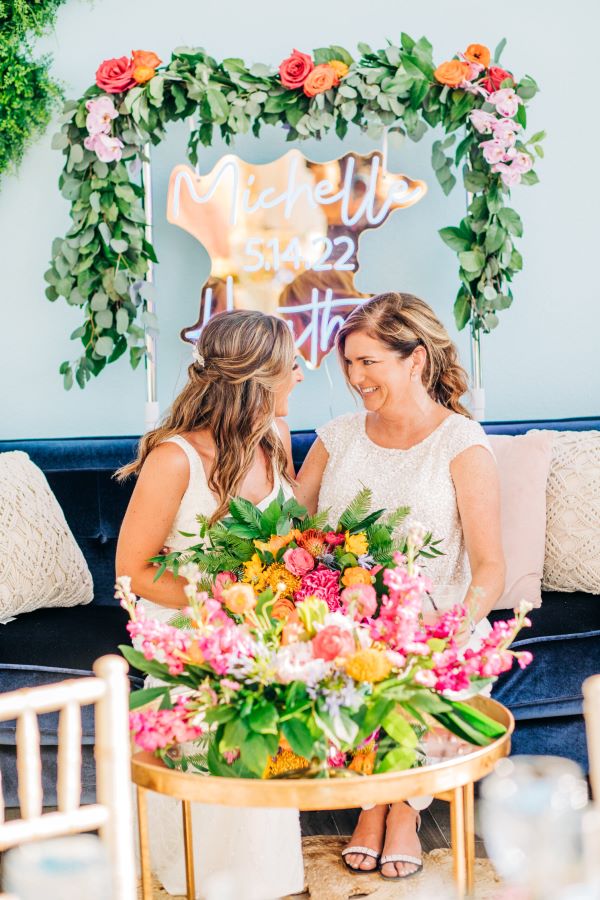 Featured Products: Whitewashed Chiavari Chairs