Micheline & Jahaar
Looking for some enchanting emerald green wedding inspiration? We have you covered! Micheline and Jahaar's magical celebration at Harriett's Orlando Ballet Centre will definitely have you dreaming in green and gold gorgeousness. With Orlando Designer Weddings in charge, the day was flawless. And of course, Tabitha McCausland Photography made sure all the details were captured. Keep reading and get ready to start saving these ideas to your wedding planning board!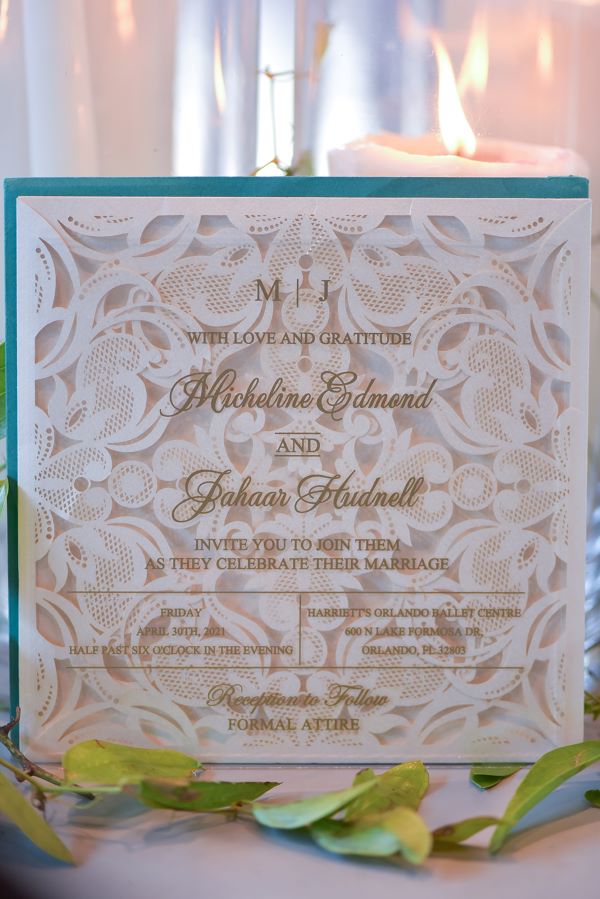 Memorable First Look & Ceremony
Before Micheline and Jahaar met at the alter, they shared an intimate first look. While Micheline walked toward her groom, the anticipation was high. Jahaar was excited to see his bride. And when he turned around, you could see the joy in his body language. He took time to admire the beauty of his bride in her gown.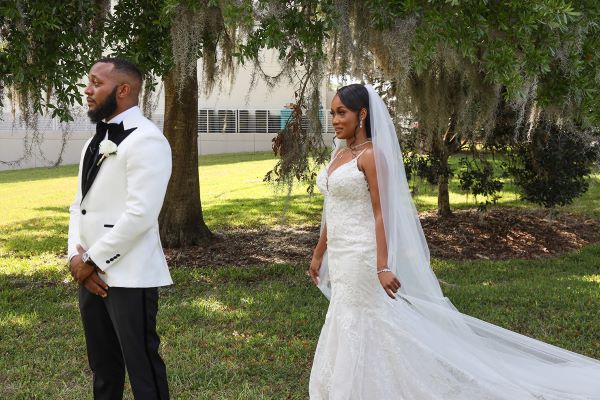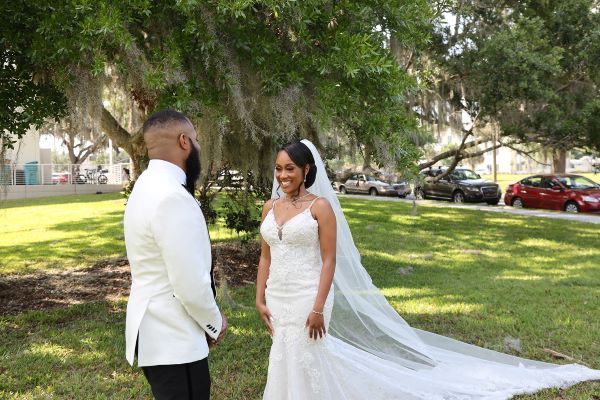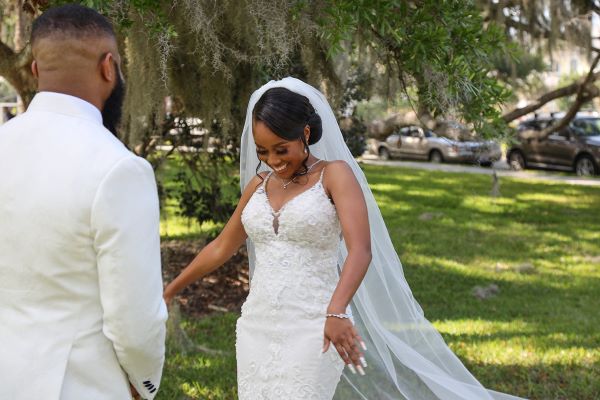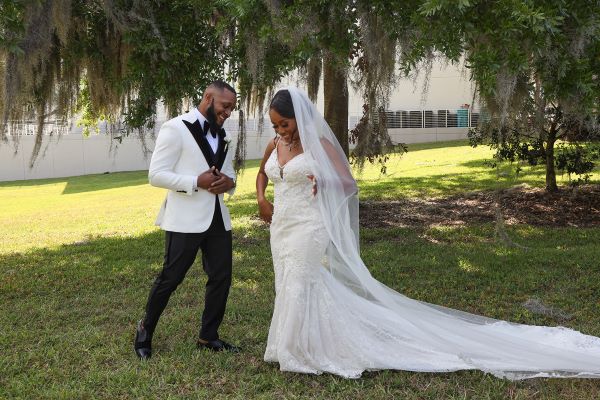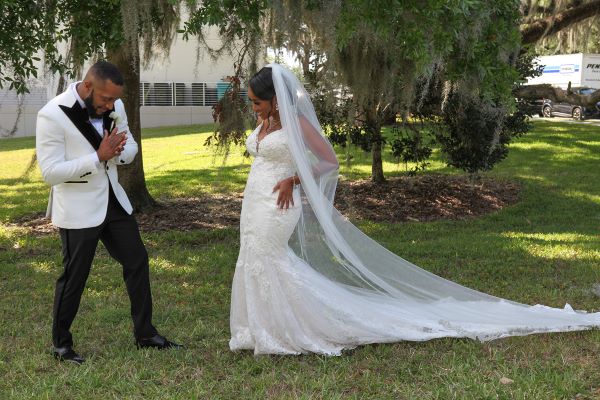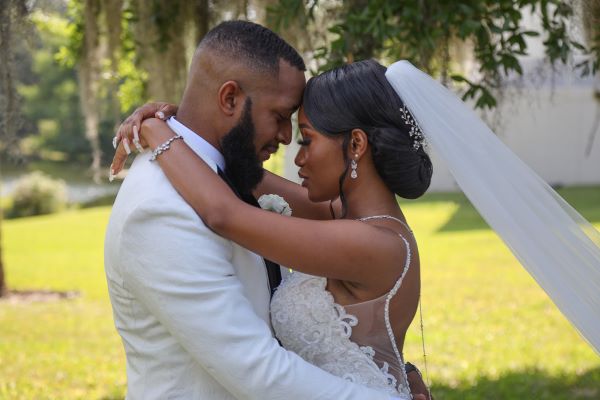 With the wedding day jitters eased, it was time for the wedding ceremony. Micheline and Jahaar shared this beautiful moment with their family and friends. Gorgeous floral arrangements from Fiora Design Studio gave us a taste of the emerald green wedding colors that waited at the reception.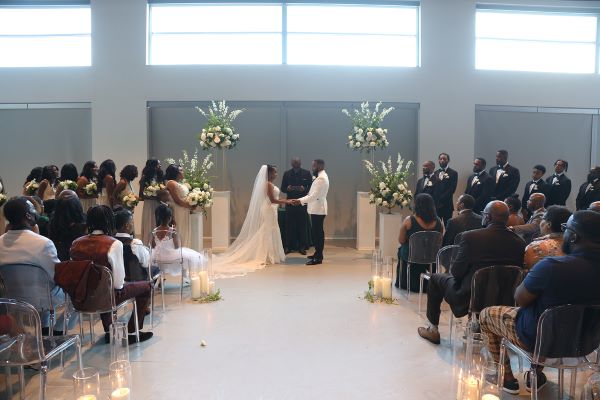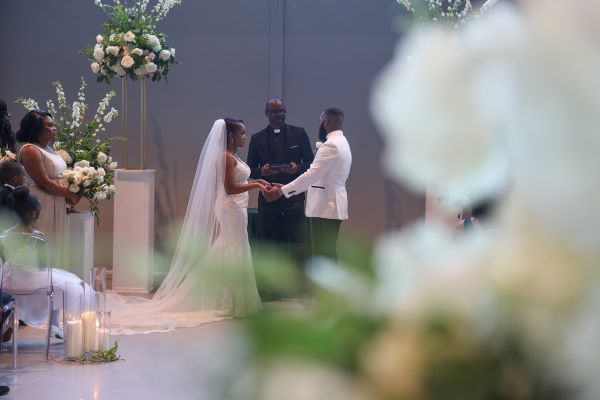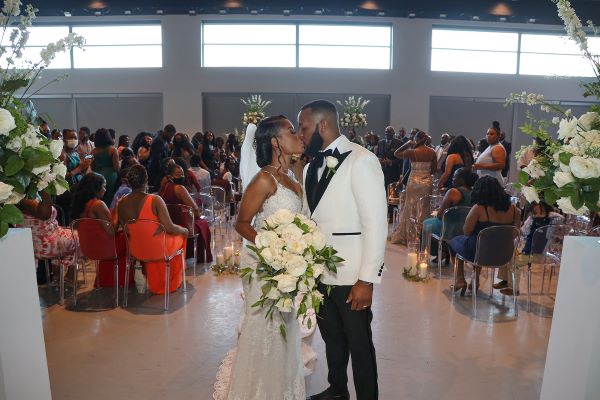 A First Look of a Different Kind
After their ceremony, while their guests enjoyed cocktail hour, the new Mr. and Mrs. shared a first look of a different kind. They had the chance to see their beautiful emerald green and gold wedding reception! And their faces said it all.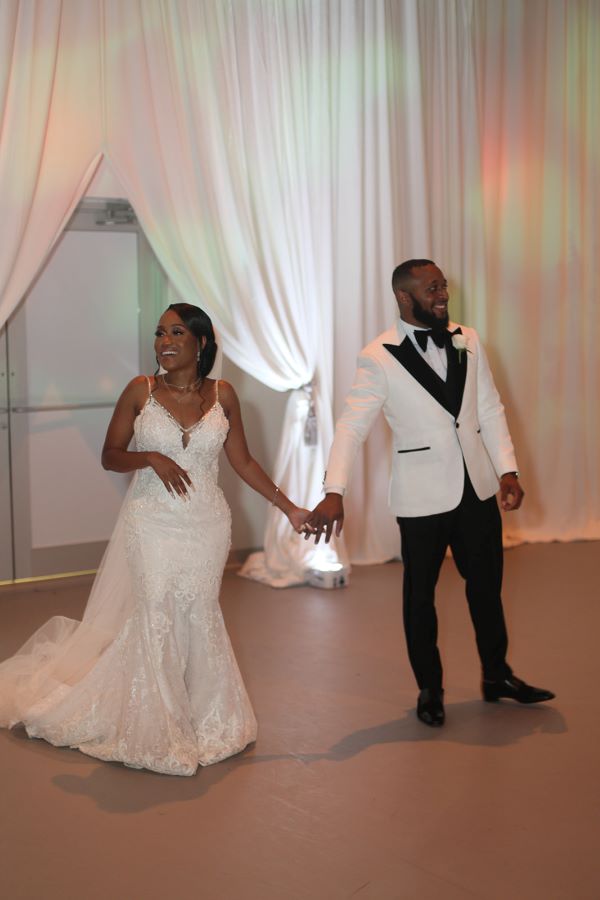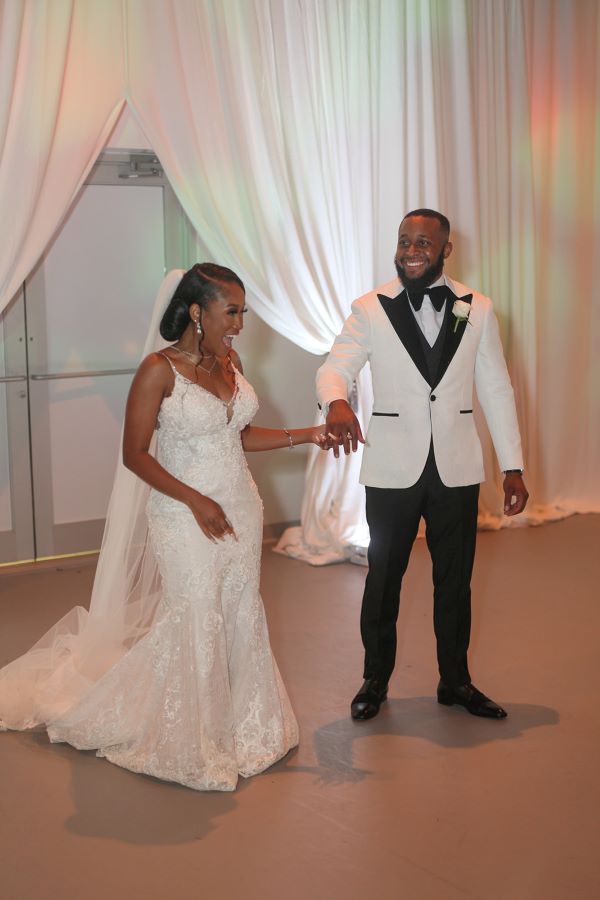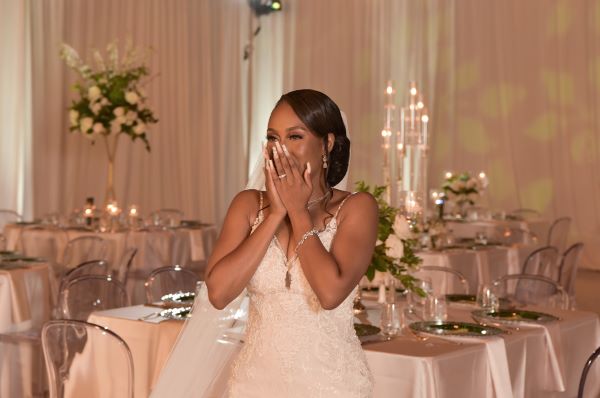 Of course, we can't talk about all the beauty without sharing it with you! Starting with our Hedge Walls: they made for a great entrance into the space. They were also perfect backdrops for the sweetheart table and behind our Cosmo Bar.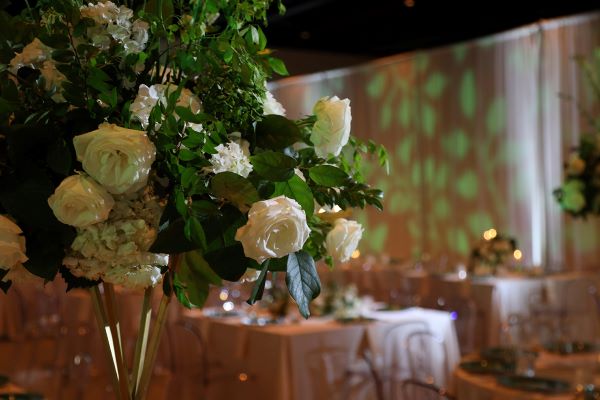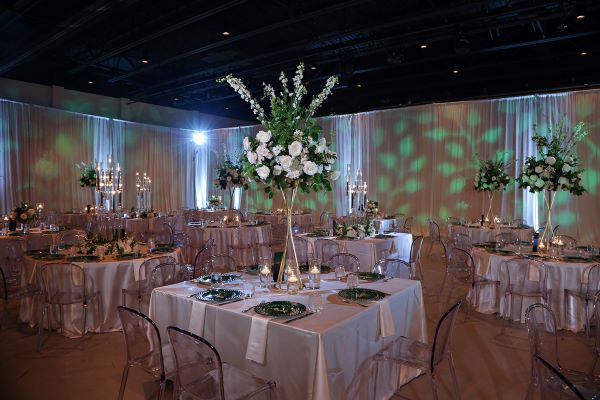 Our Square Tables were covered in white satin linens and dressed with our Emerald Peacock Glass Chargers.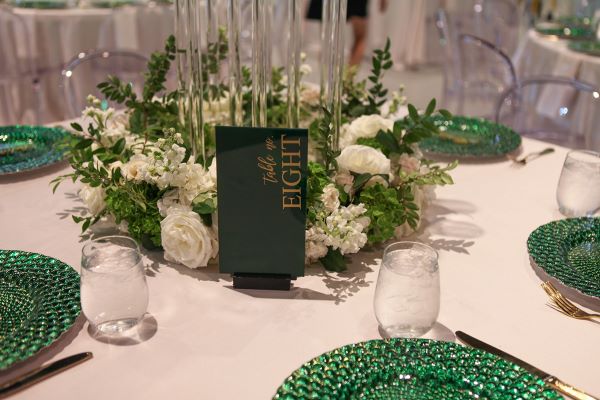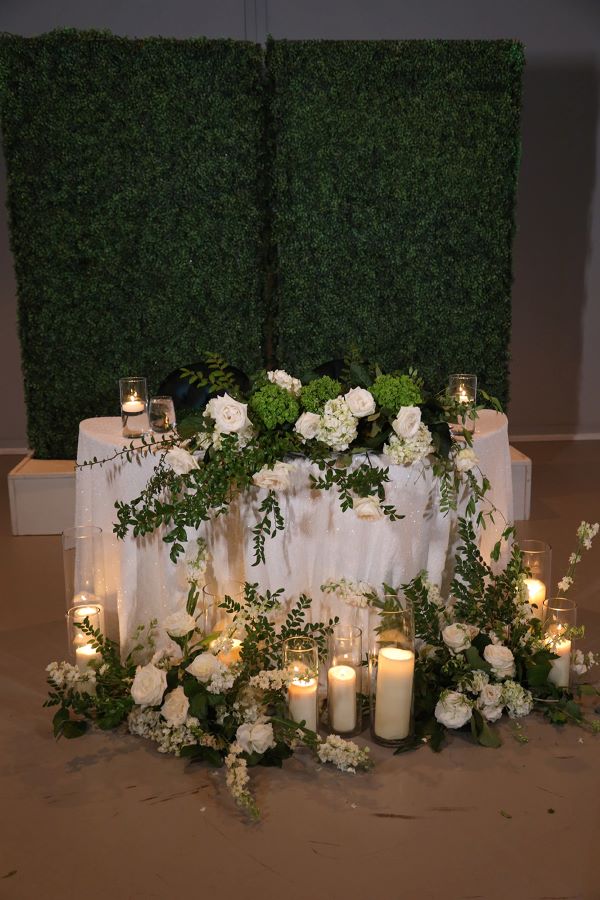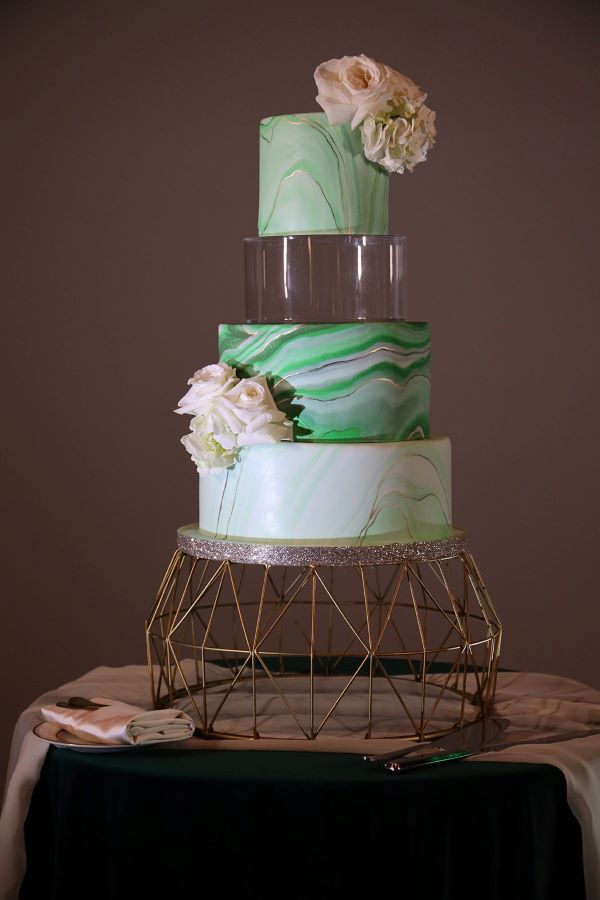 The final perfect touch was an emerald green wedding lounge area designed with our Emerald Brighton Sofa, Gretchen Chair, Brighton Arm Chair, and Gold Fox Coffee Table. This gave the wedding guests the best seat in the house to watch the evening's festivities.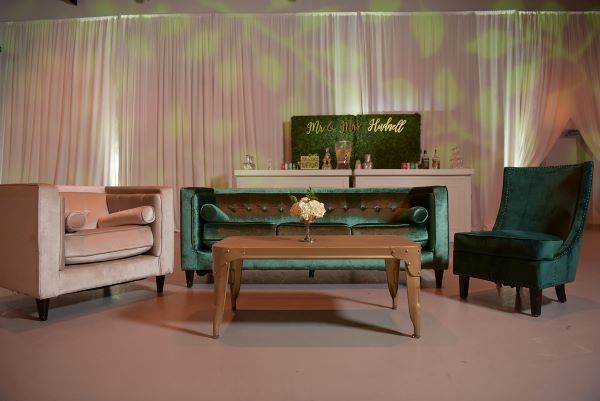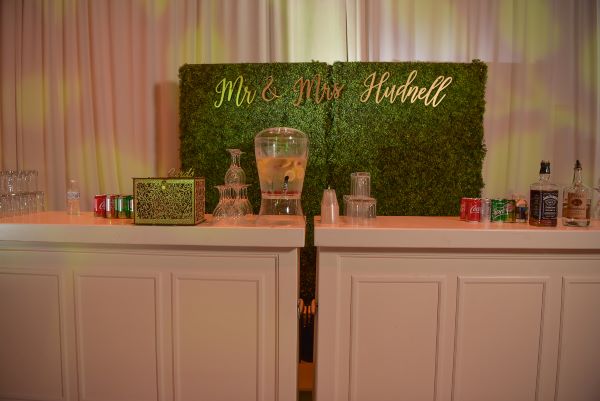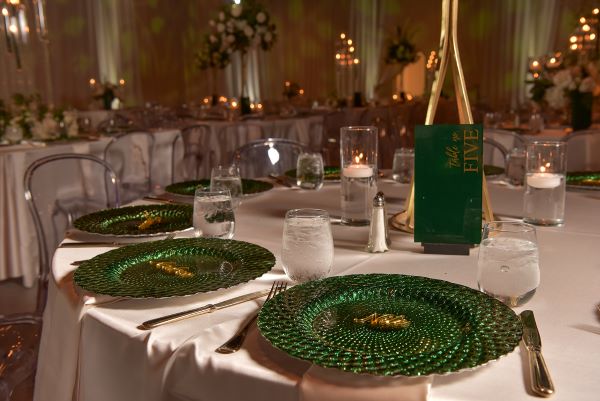 Enchanting Emerald Green Wedding Reception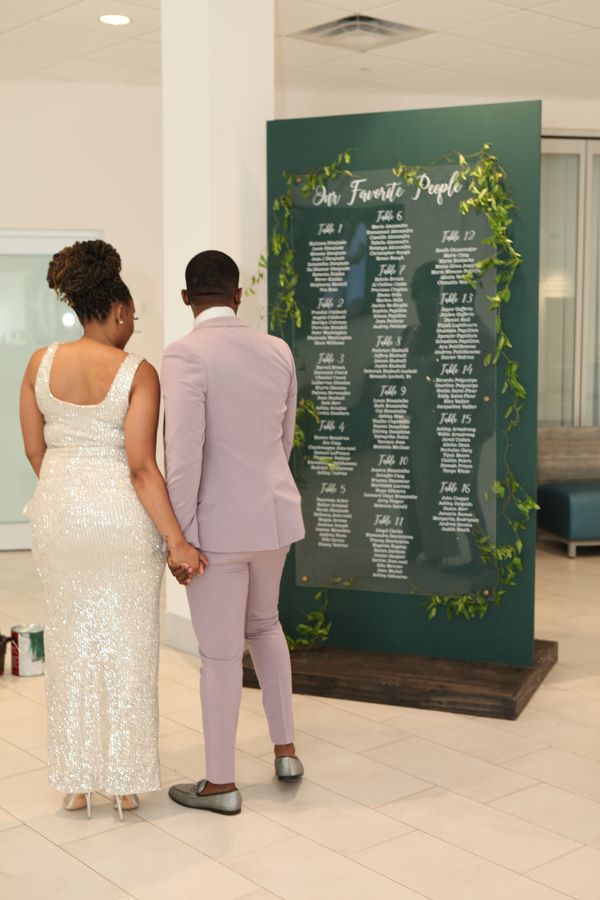 The events of the night were top-notch! Starting with Micheline and Jahaar's first dance with the infamous Fyerfly Productions indoor fireworks. And the rest of the celebration was just as memorable.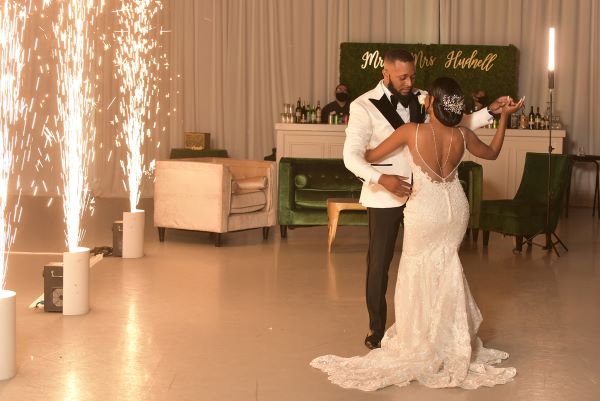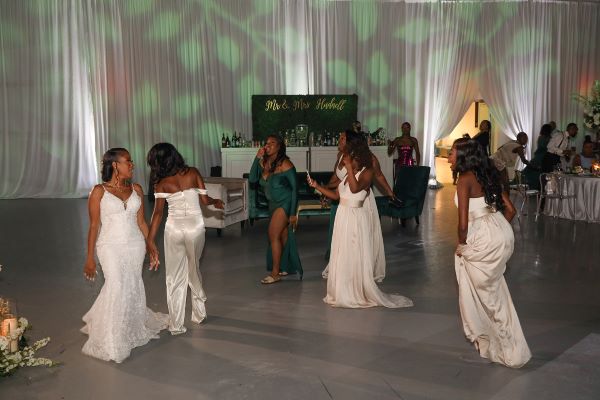 After dinner catered by Arthurs Catering, the couple enjoyed touching toasts with their closest friends. And the evening continued with more memorable moments, from a packed dancefloor to slices of the gorgeous emerald green wedding cake from Lubelles Cakes. As the evening came to an end, Micheline and Jahaar shared a sweet kiss to close out the night.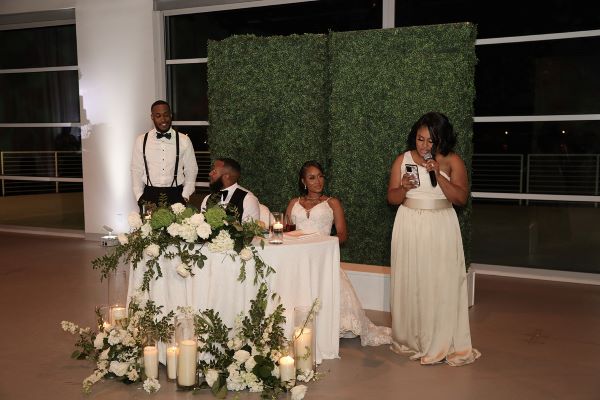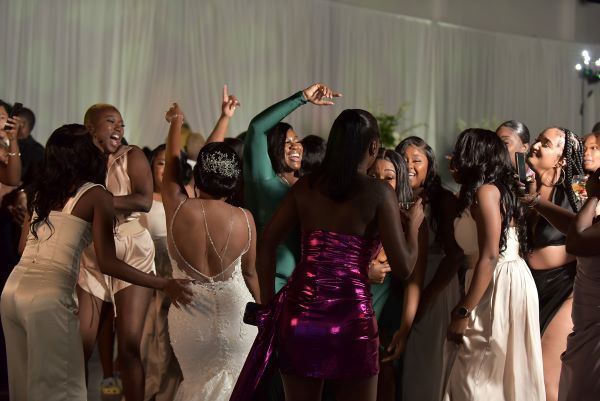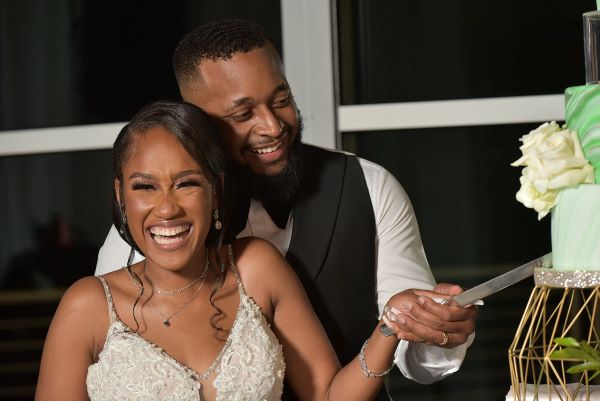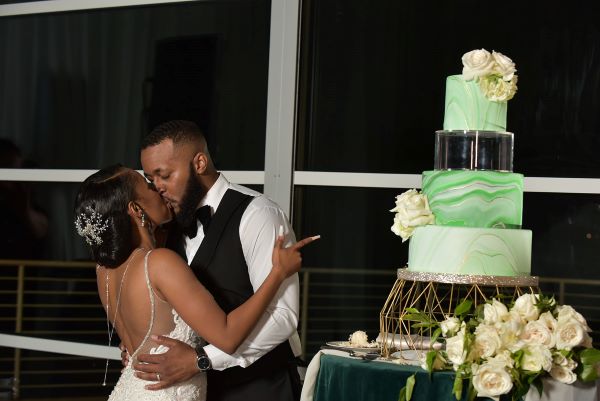 Featured Products: Hedge Walls, Square Tables, Emerald Peacock Glass Chargers, Emerald Brighton Sofa, Gretchen Chairs, Brighton Arm Chair, Gina Chair, Gold Fox Coffee Table, Cosmo Bar
Venue: Harriett's Orlando Ballet Centre | Planning: Orlando Designer Weddings | Photo: Tabitha McCausland Photography | Floral Fiora Design Studio | Drape: Dazian Fabrics | Rentals: A Chair Affair | Cake: Lubelles Cakes | Catering: Arthurs Catering | Entertainment & Lighting: Fyerfly Productions | Video: The Richards Filmmakers