Shelbie and Justin: An Intimate, Romantic Sydonie Mansion Wedding
One word is all that's needed to describe Shelbie and Justin's romantic Sydonie Mansion wedding: breathtaking. The weather was a little cool on that December day, but the crispness of the air lent a fresh feel to the event.
Planned by Emily Fiorelli, the whole affair was picture-perfect from start to finish, with Renee Nicole Photography standing by to capture the whole thing in these gorgeous photos.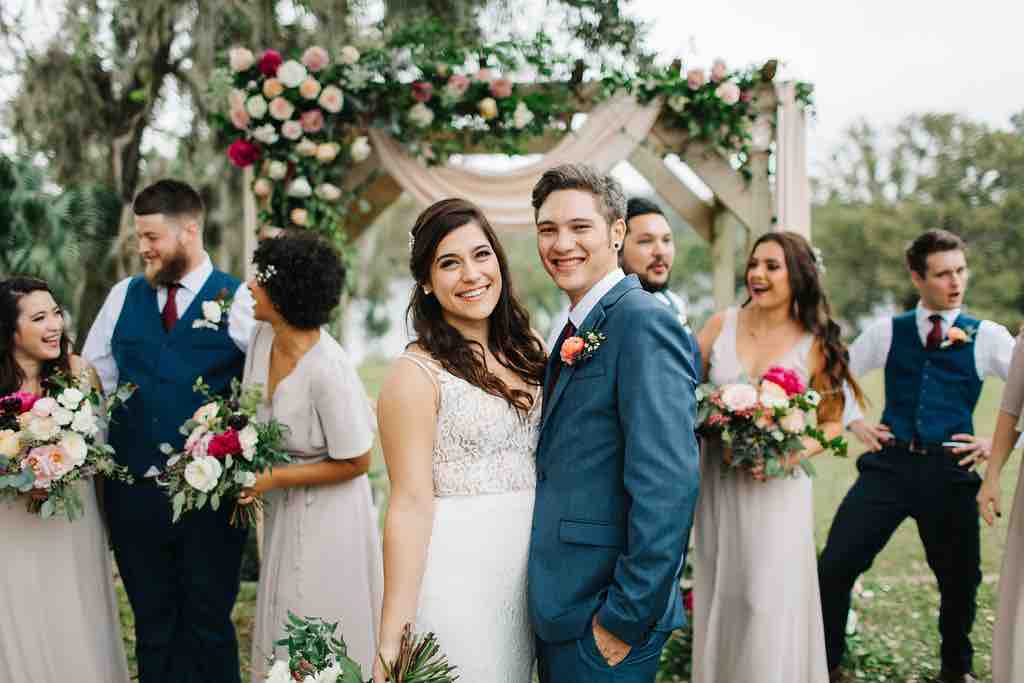 Shelbie made a lovely bride, walking down the aisle with her head held high and a dazzling smile on her face. Justin, on the other hand, looked quite dashing as well. Throughout every moment, with every exchanged smile, it was clear that these two were meant to be.
Like the young couple themselves, the outdoor ceremony was warm and lighthearted. The bride and groom practically glowed with happiness throughout the I Do's – it was a simply beautiful moment to see!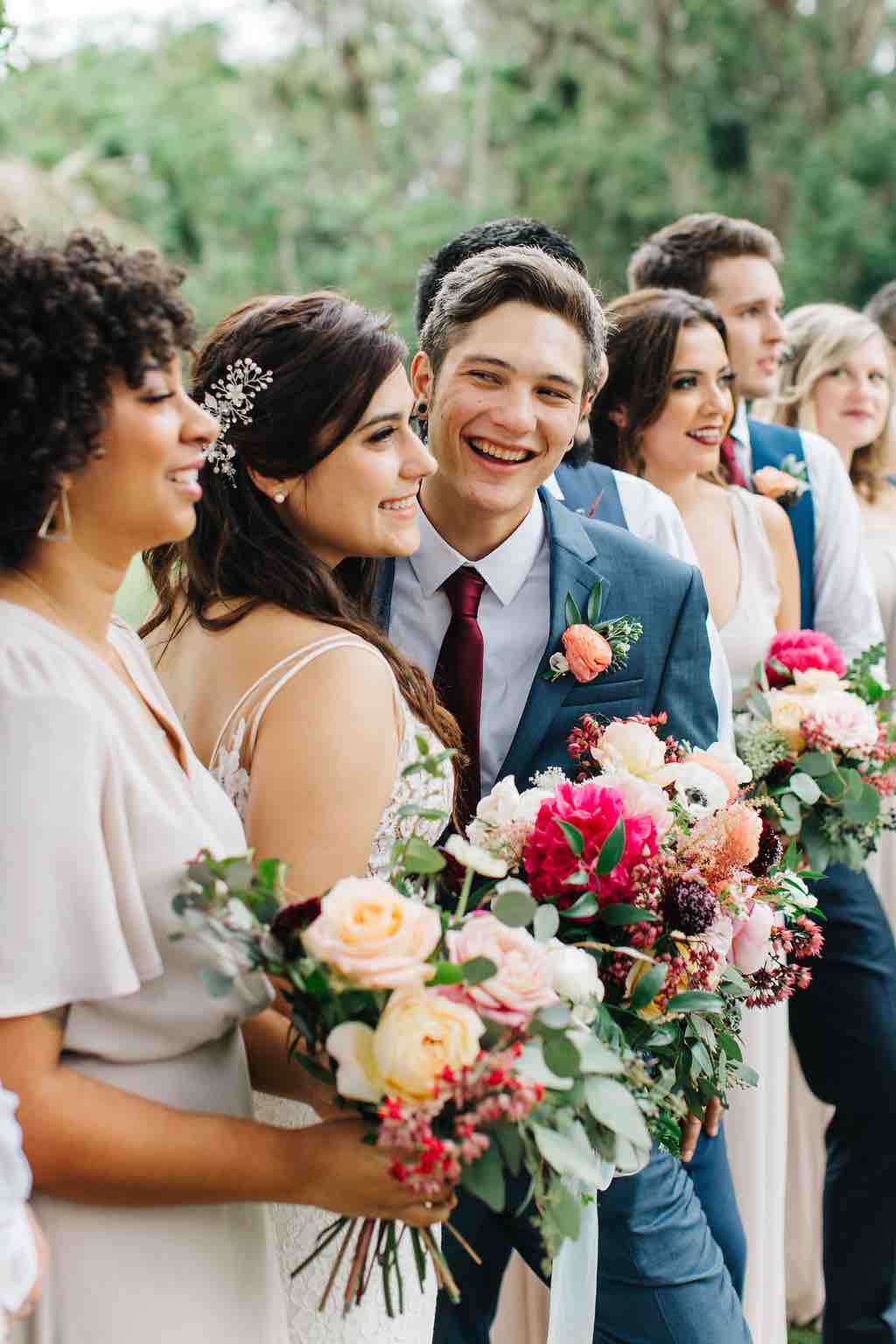 Once Shelbie and Justin were officially husband and wife, it was time to get the party started! Little touches throughout the reception spoke to the thoughtfulness of the couple, including the blankets available to chilly guests, and the delightful cupcake tower.
The reception had an air of classic beauty to it, almost like a fairytale woodland. French country chairs surrounded our farm tables, the rich wooden tones adding a luxurious touch to the evening. Rose gold chargers shimmered on the tables, paired with rose gold flatware and dusty rose napkins.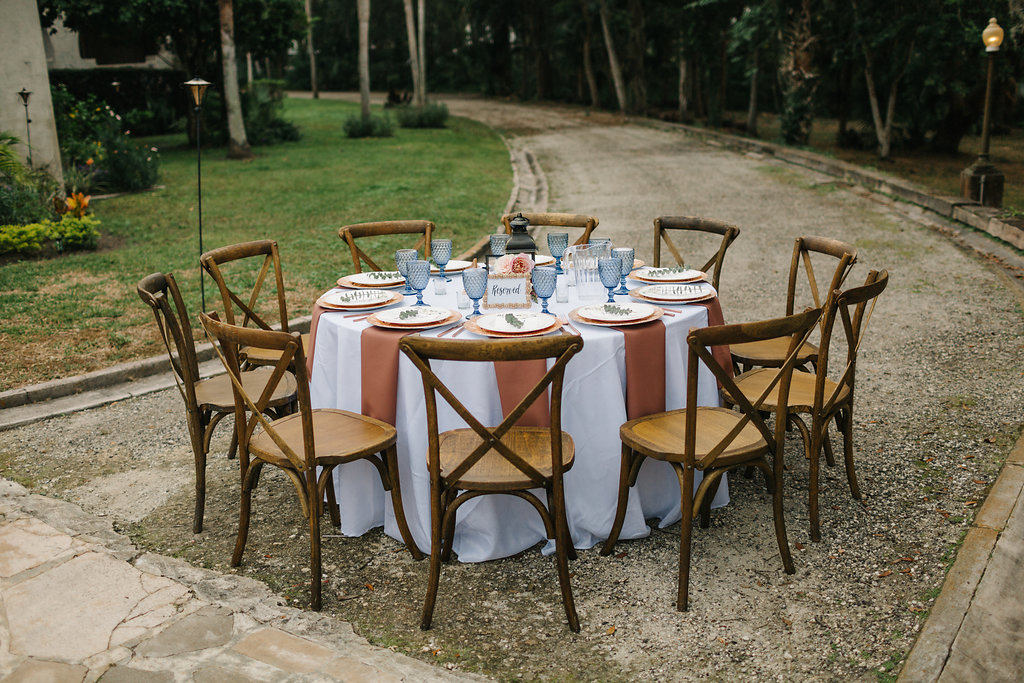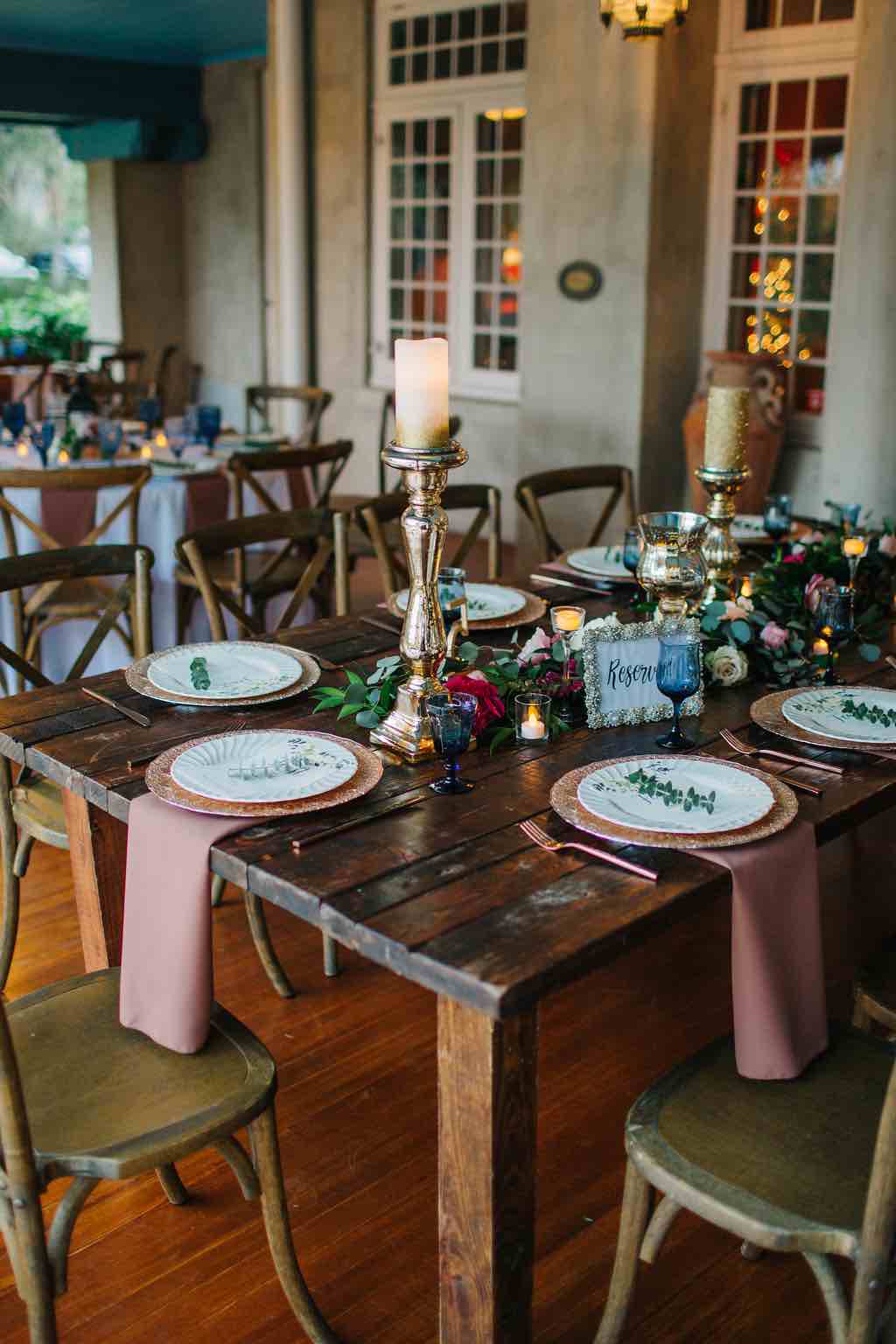 The newlyweds' sweetheart table had been similarly adorned with rose gold chargers and flatware, along with special candles and decor pieces, creating a stunning look that matched our couple's personalities well.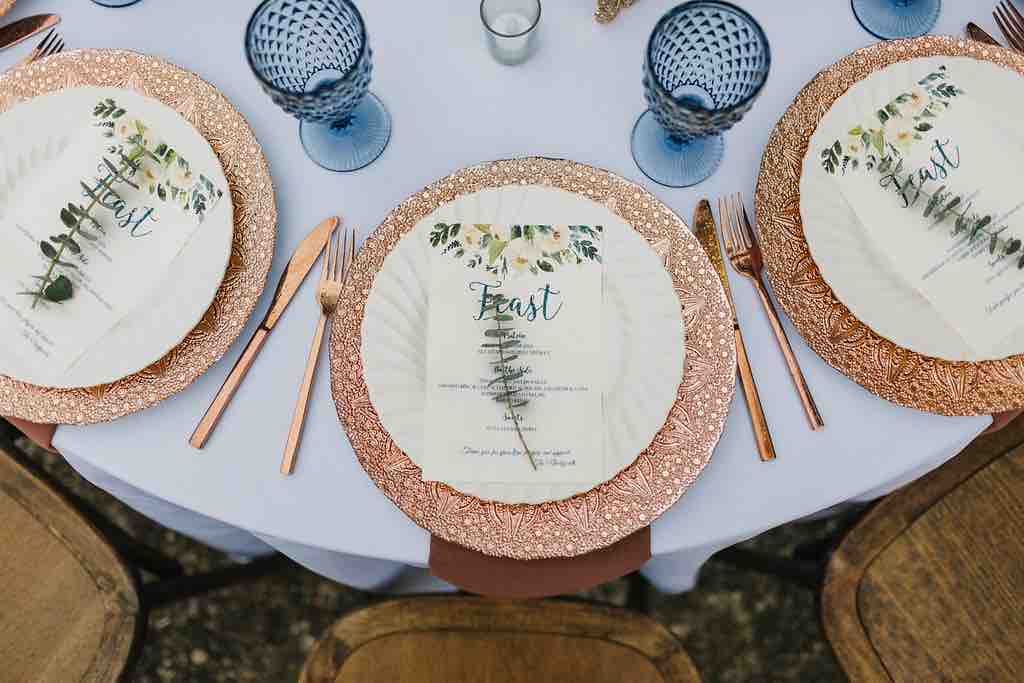 Love and laughter filled the evening, but as with all good things, the wedding had to come to an end, though we all knew we'd remember it for a long time to come.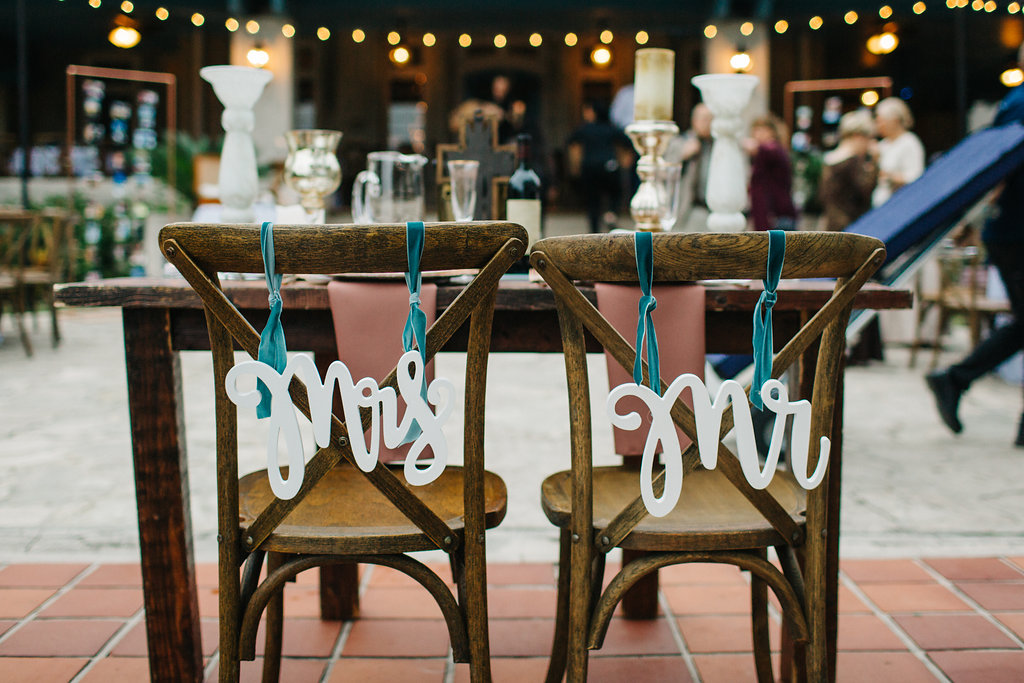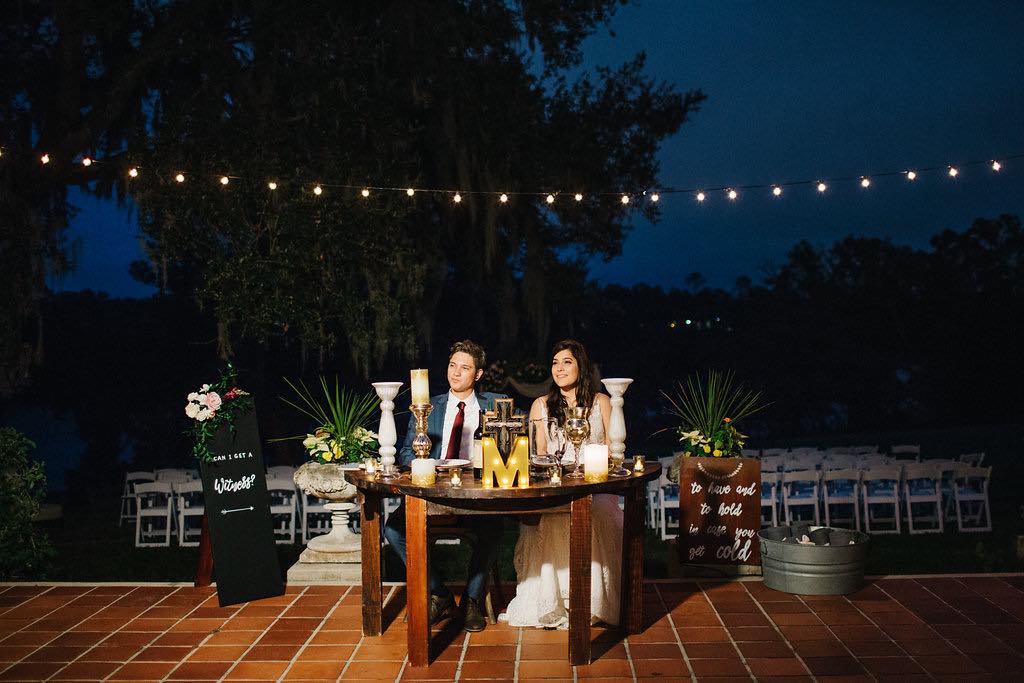 Congratulations, Shelbie and Justin! May your love grow every day and create a beautiful future for you both!
Featured items: Rose Gold Chargers   |   Rose Gold Flatware   |   Linen Napkins Polyester   |   French Country Chairs   |   Stainless Steel URN/SAMOVAR 3 gallon   |   Farm Tables   |   Mahogany Super King 4'x8′   |   Mahogany 60″ Half Round Sweetheart
Vendors:  Venue: Sydonie Mansion   |   Photographer: Renee Nicole Photography   |   Florist: Gatherer Floral Co.   |   Planner: Emily Fiorelli