PWG Bridal Show holds as the Mecca to awe-inspiring wedding design, showcasing the most updated looks from influential industry professionals, including Diamond Receptions, Save the Date and many more. This year's February 17th show, set at the Rosen Shingle Creek Hotel, featured the crème de la crème of tablescape design in their Tabletop Inspiration competition.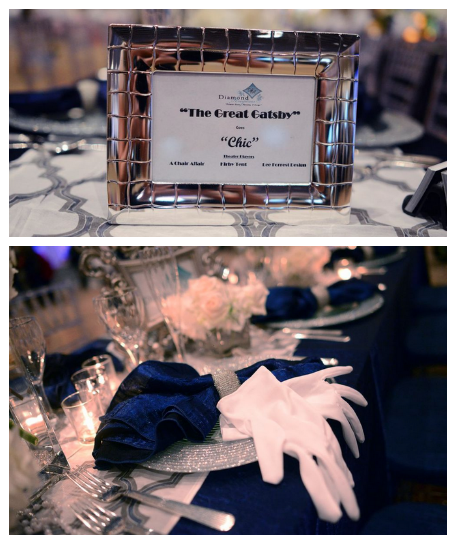 Diamond Receptions took us on travels into the lavish world of the Great Gatsby with billowing pure white feather centerpieces and posh white gloved pieces. Refreshed geometric, mod-deco linens and the classic persona of 20s influence shines through in this tablescape making for the ideal scene of classic lifestyle transformed to the big screen. Our clear chiavari chairs and shimmering silver chargers accent Diamond Receptions' royal blue, sparkling silver and gold -hued design.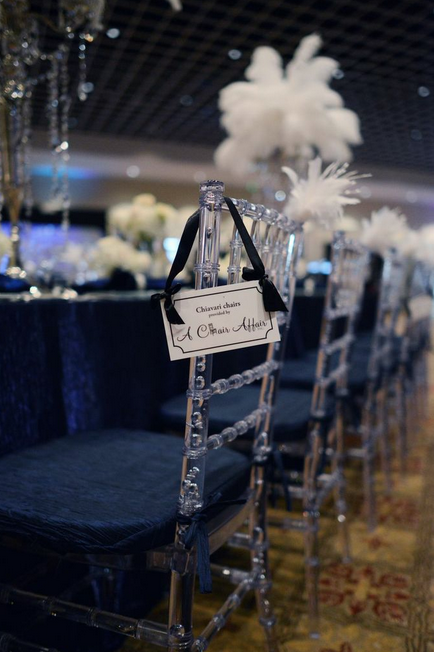 Transform your outdoor reception into a walk in the garden with Save the Date's "Homestead Chic" tablescape! Doused in rich, awakening shades of pink, deep orange, baby yellow, lavender and greenery accenting, this design is simply a breath of fresh air. Our mahogany chiavari chairs allows the scene deep contrasting hues to perfectly accent Save the Date's vivid floral arrangements. Water Votive tea light candle pieces illuminate the scene to accommodate for both a day or night setting. Our shimmering bronze chargers coupled with greenery, lavender florals and lilac bordered place cards enhance this 'secret garden' scenery atop our custom rustic farm tables.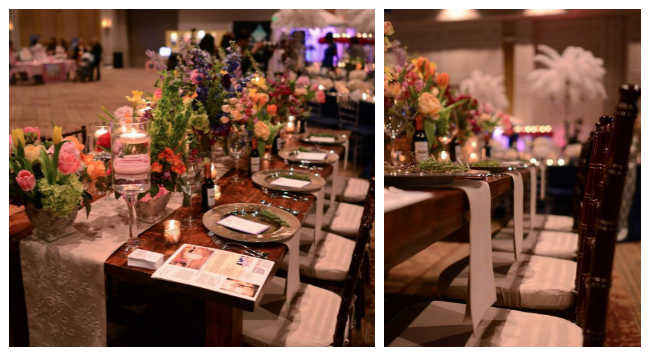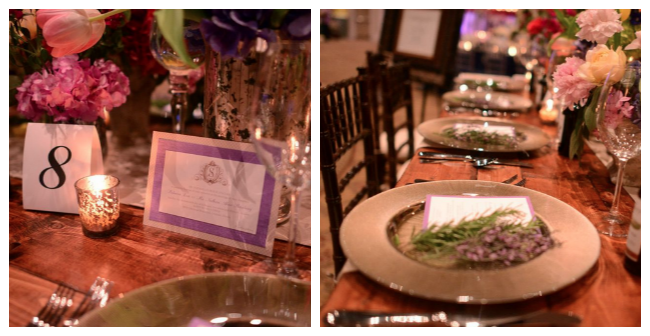 It was an absolute pleasure being involved in PWG's Tabletop competition alongside such prominent figures in the wedding industry. It's no doubt Diamond Receptions and Save the Date's table designs evoked sounds of praise and adoration at their picturesque design innovations. We look forward to viewing the newest wedding tablescapes at the following PWG, but for now it's back to the drawing board until next time!