We hope you're ready, because Alyssa and Hecmer's Mission Inn Resort wedding is going to leave you in awe! Their special day was beautiful, with a touch of the travel bug throughout the reception.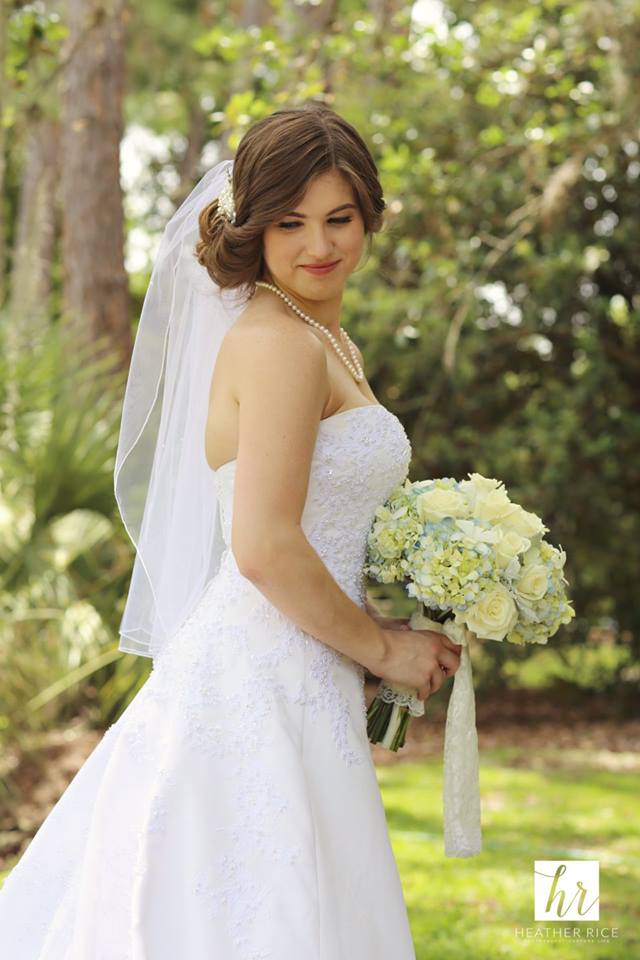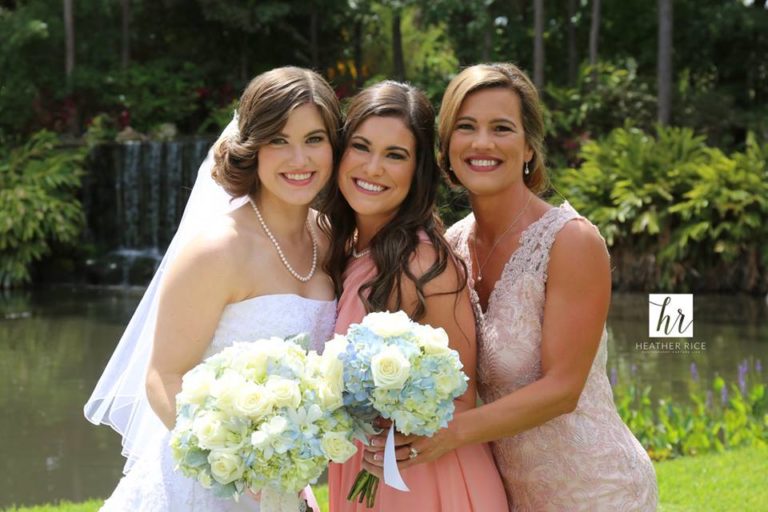 Big Day Celebrations planned the whole day, making sure that every detail was just right from start to finish. Heather Rice Photography followed our couple each step of the way, capturing details from the smile on Alyssa's face as she got ready, to the happy tears in Hecmer's eyes as he watched his bride walk down the aisle.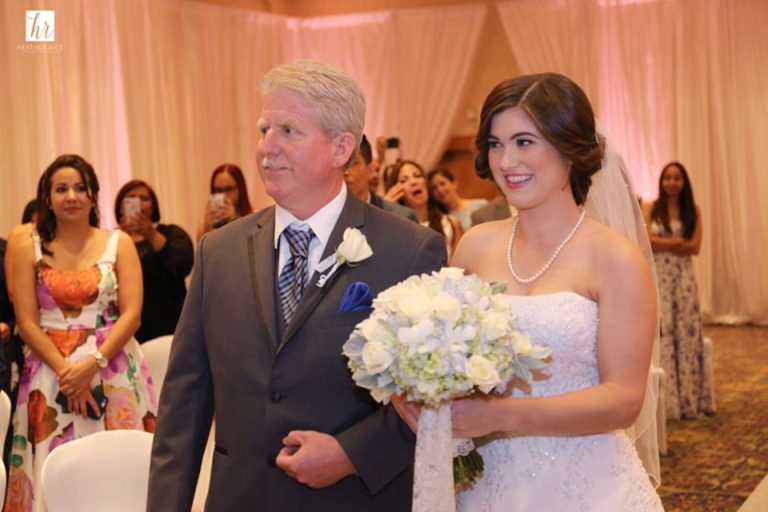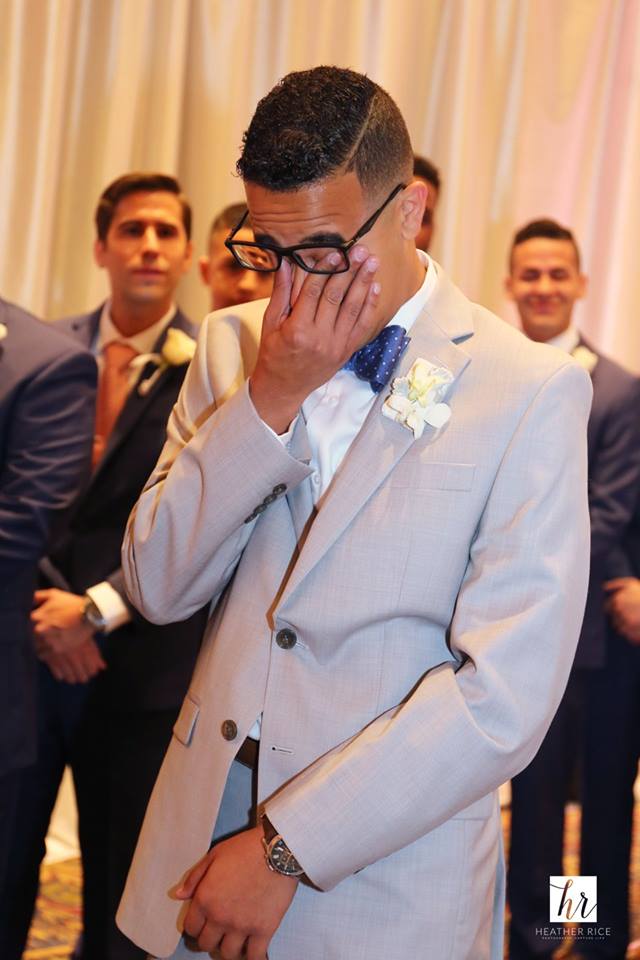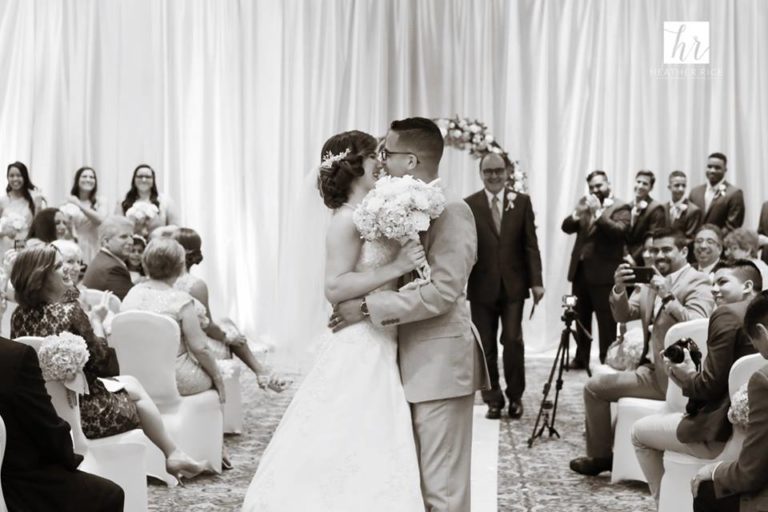 Hints of pastel added a vintage and romantic touch to the ceremony, including the periwinkle-blue flowers in Alyssa's bouquet and the bridesmaids' pale pink gowns. Alyssa made a picture-perfect bride, and Hecmer was so smitten, he couldn't look away.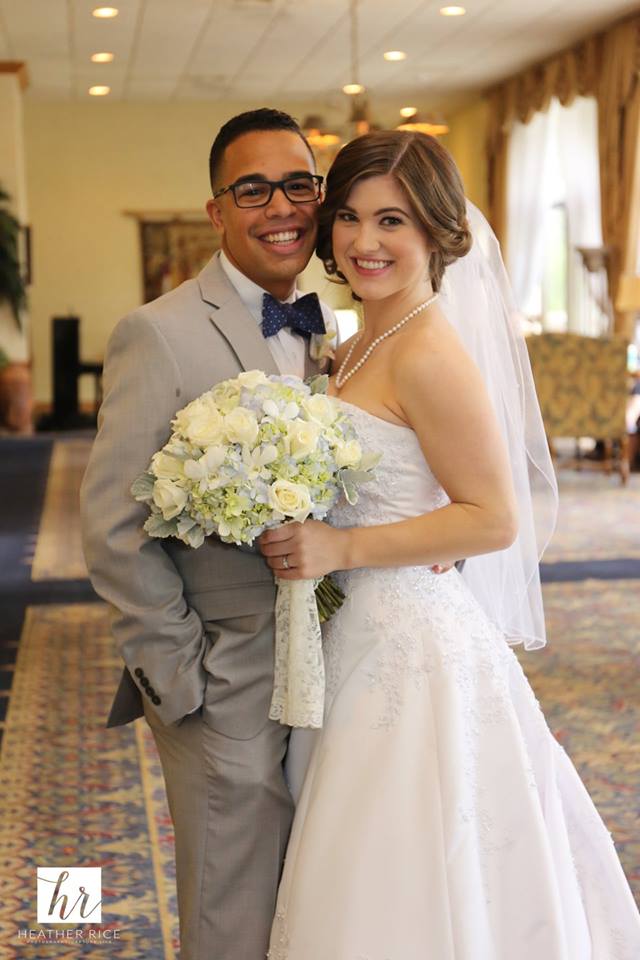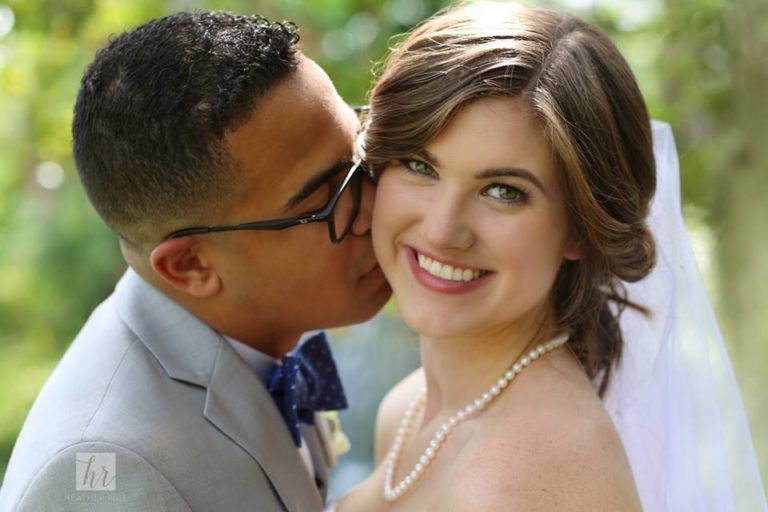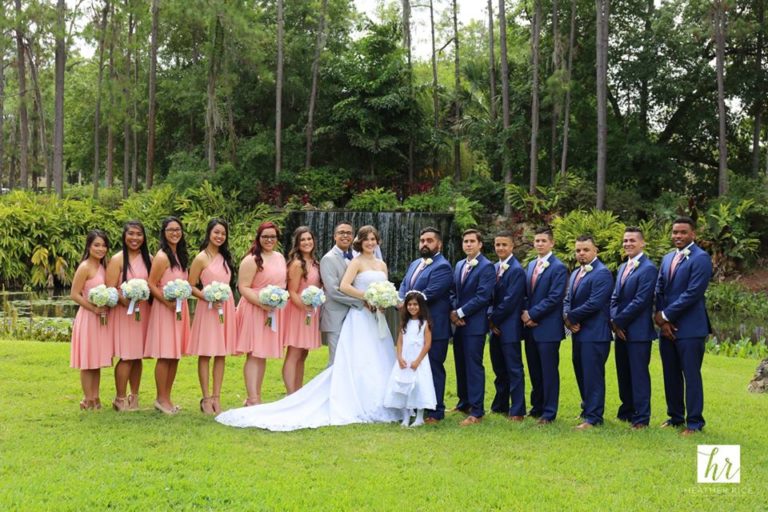 The anticipation in the air was palpable as everyone watched Alyssa and Hecmer exchange vows. Soon after they were officially pronounced husband and wife, it was time to celebrate the marriage!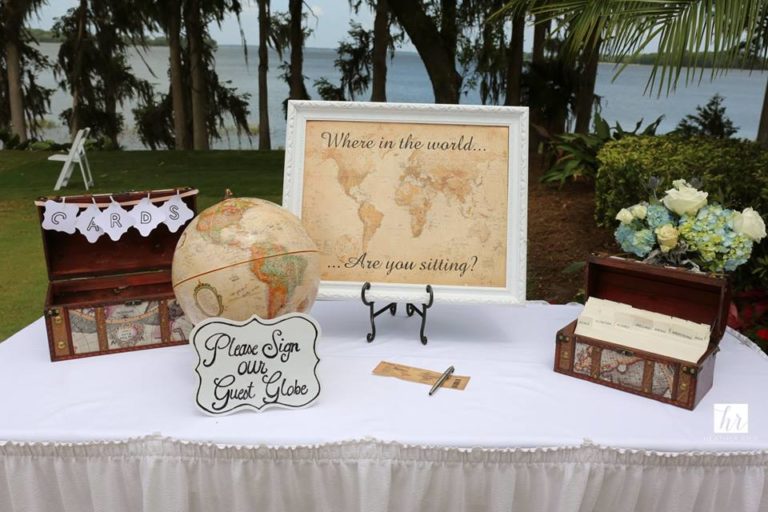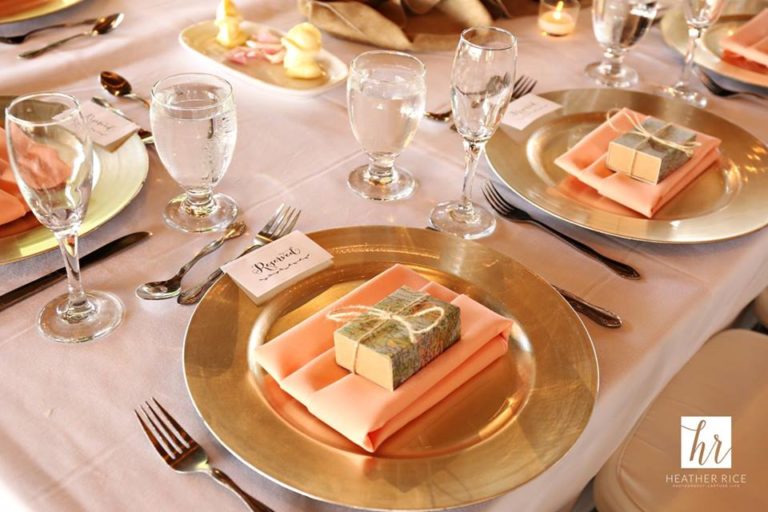 Most of us have a bit of the travel bug in us, and it was great to see that incorporated into the reception! Guests signed the couple's "guest globe", while each table was assigned a specific country.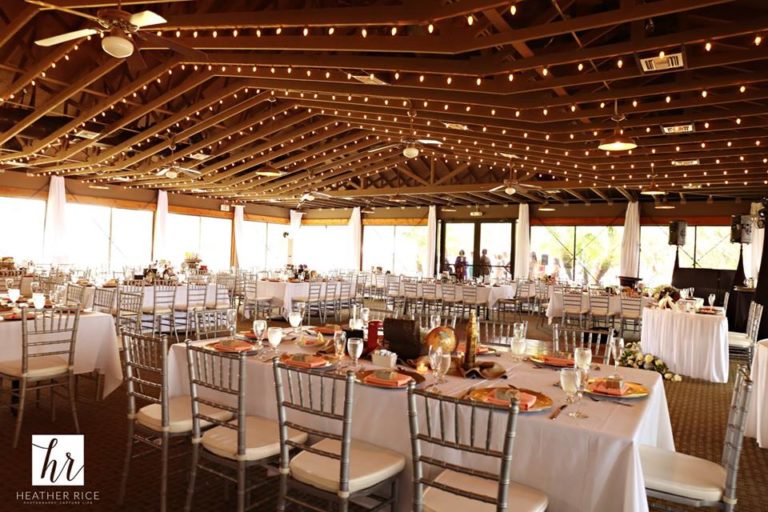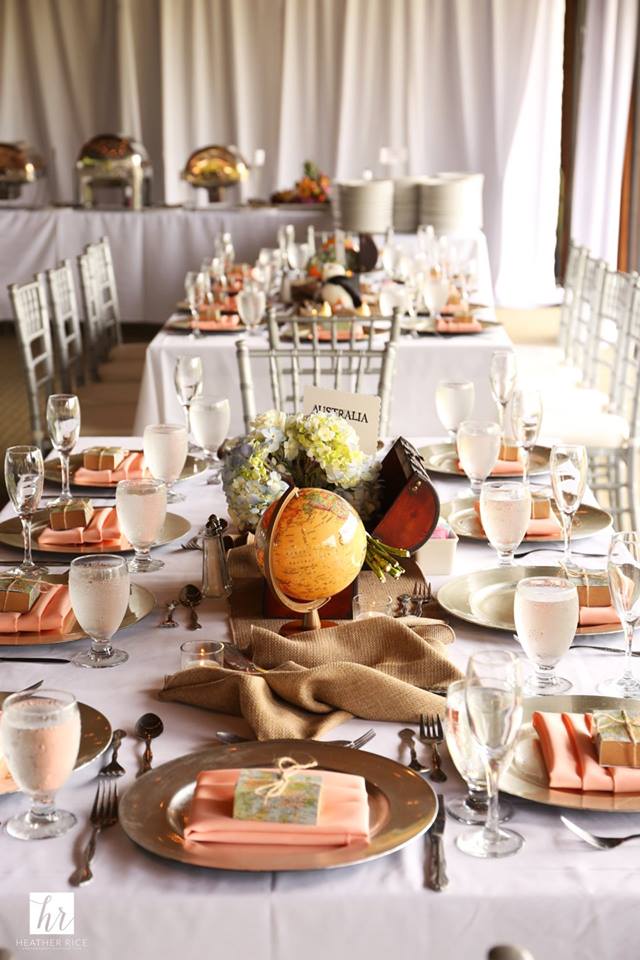 As soon as the guests arrived at their tables, they found their unique placeholders on top of our taupe glass chargers, each designed as an airline "ticket" with the guest or "passenger's" name and destination. Once they were comfortably seated at their tables in our silver Chiavari chairs, guests had a chance to look at and admire the mini globe centerpieces.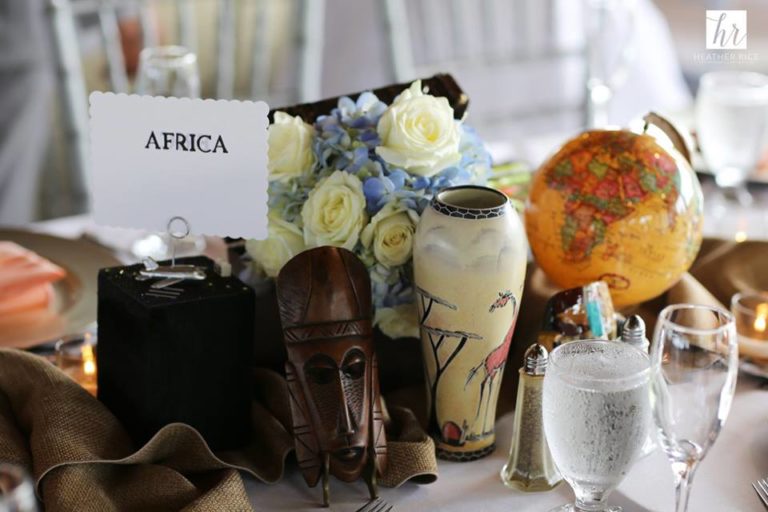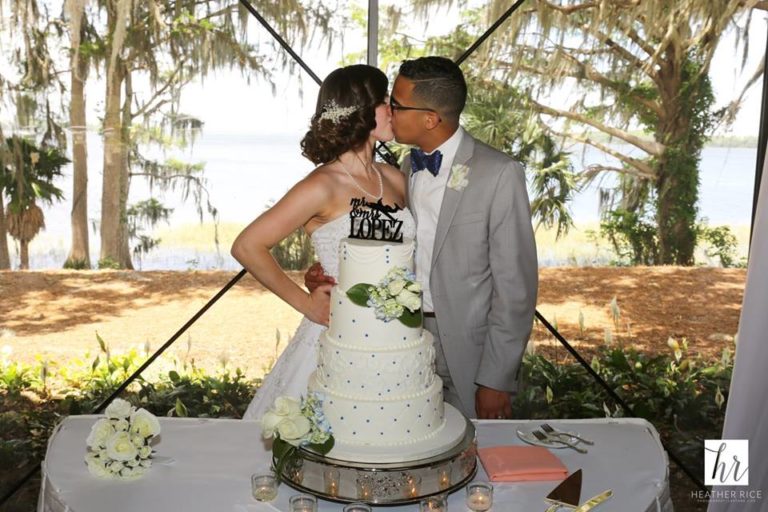 After hours of dancing and enjoying the party, the time came to say goodbye to our newlyweds. Alyssa and Hecmer were all smiles as they walked into the next chapter of their lives together, hand-in-hand.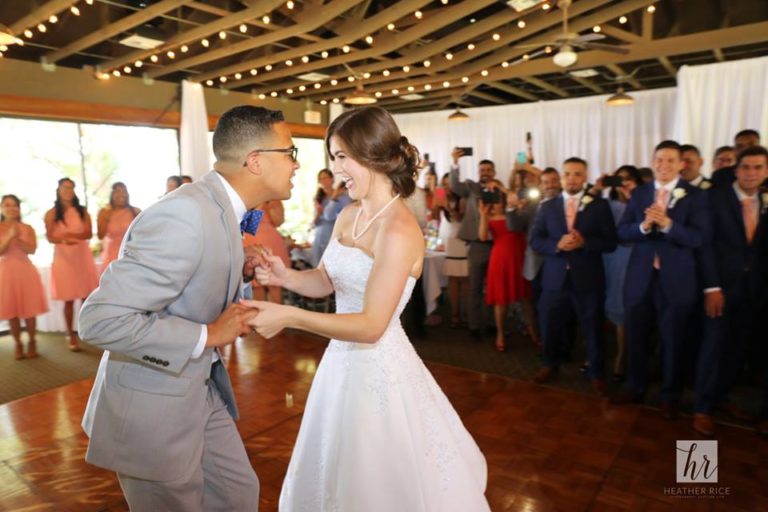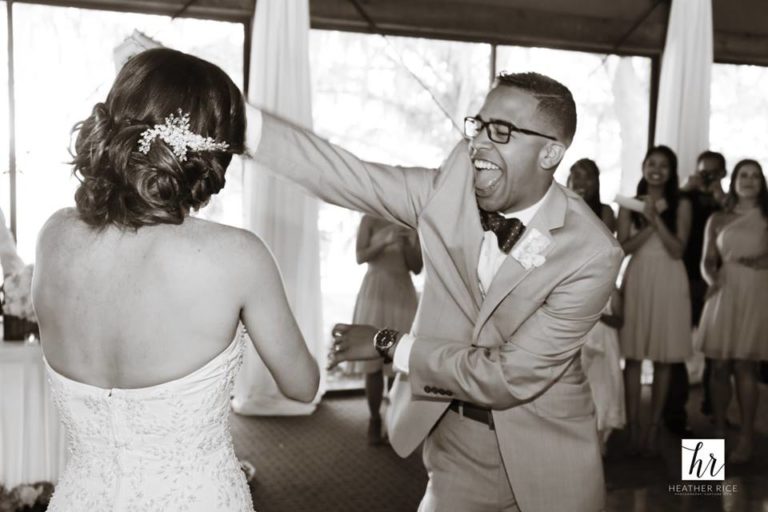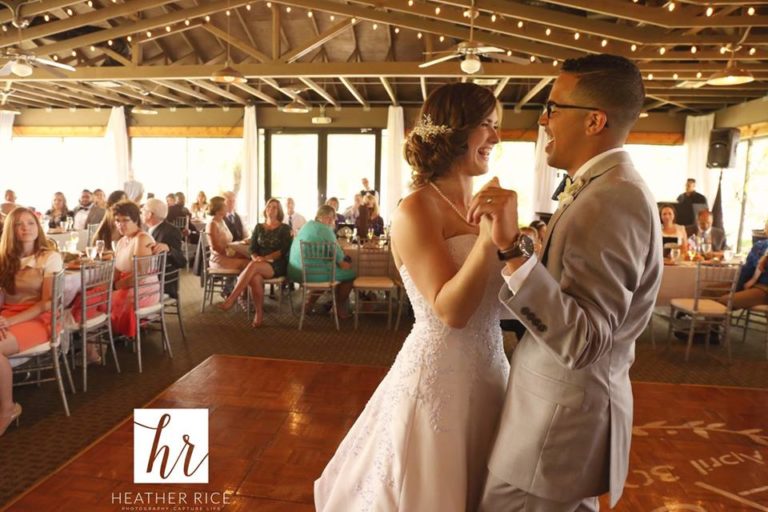 Congratulations again, Alyssa and Hecmer on your Mission Inn Resort wedding around the world! We wish you two a happy and bright future!
Featured Items: silver Chiavari chairs   |   taupe glass chargers
Vendors:   Photographer: Heather Rice Photography   |   Planners: Big Day Celebrations   |  DJ/Photobooth/Uplighting: Xclusive Deejays/Xclusive Photobooths   |   Flowers: Events by Miss Daisy   |   Cake: Party Flavors Custom Cakes   |   Violin: Mollie Braga   |   Wedding Dress and Bridesmaid Dresses: David's Bridal   |   Tuxedo: Men's Wearhouse   |   Pastors: Pastor William & Pastor Danilla Henry   |   Hair and Makeup: Vnyce Pacheco