A little Southern charm goes a long way, and for Candace and Barrett, they knew that they wanted their Ybor City Museum wedding to be sweet and Southern, and most importantly, speak to their love for Tampa.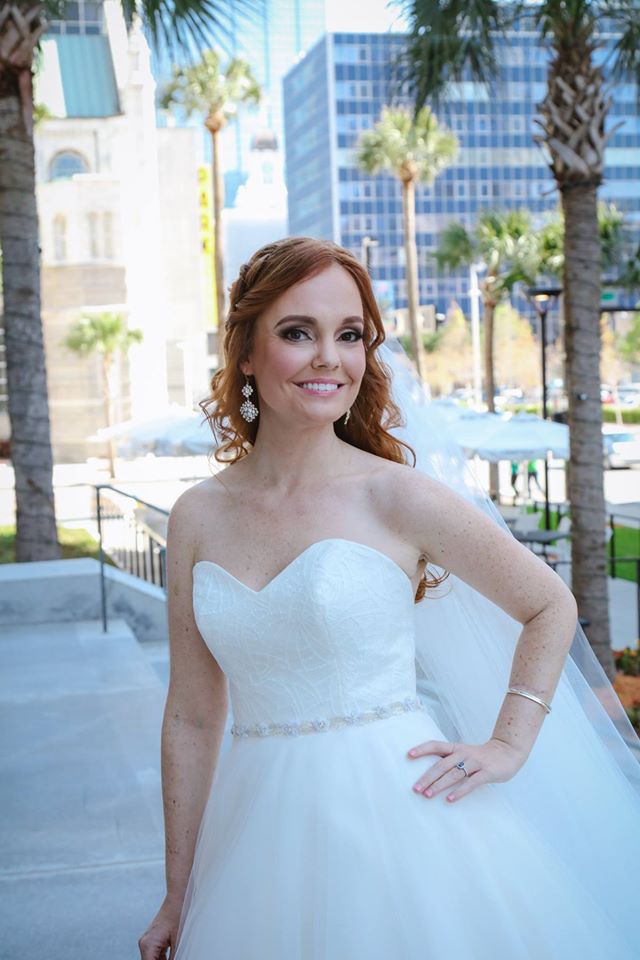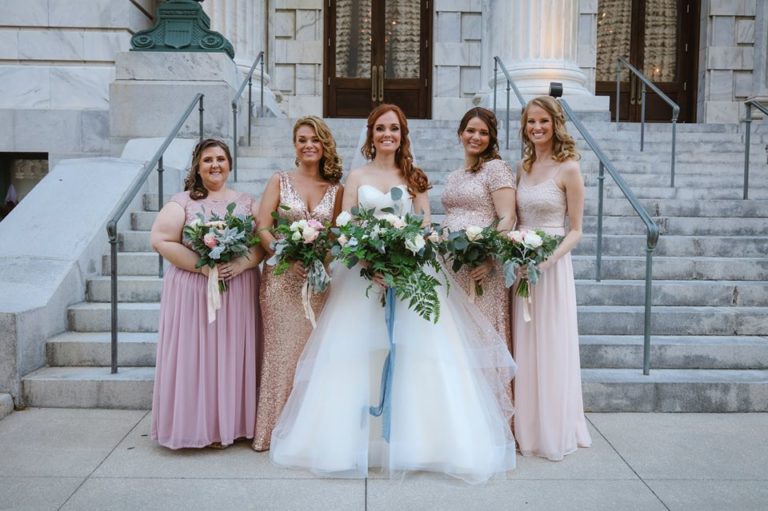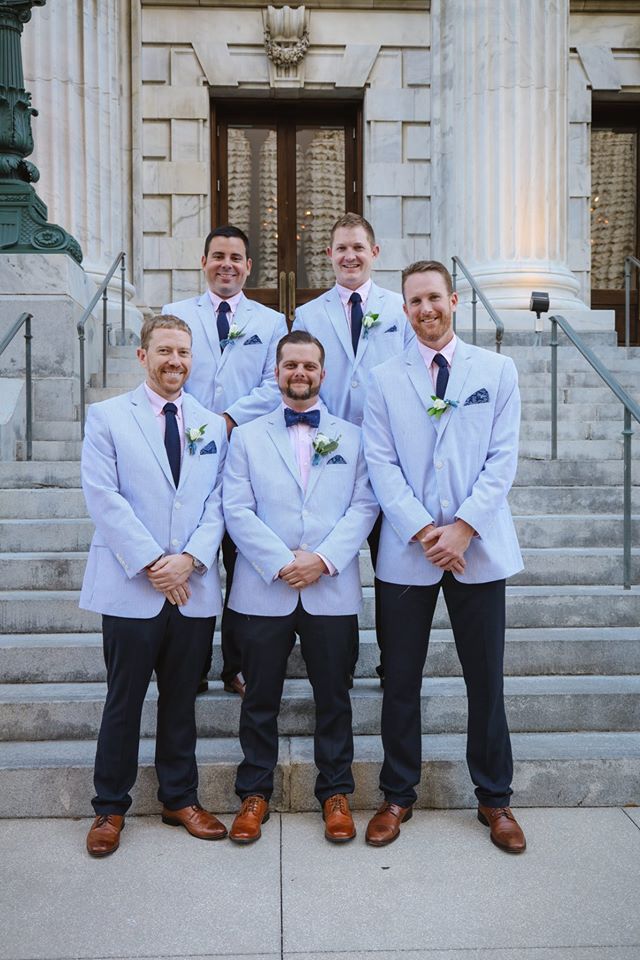 Swanky Soiree handled the day-of coordination, keeping everything moving smoothly throughout the setup. The weather was just right for the outdoor wedding, and every little detail and decor piece came together according to plan! Our mahogany wood folding chairs paired well with the vintage yet modern look of the event.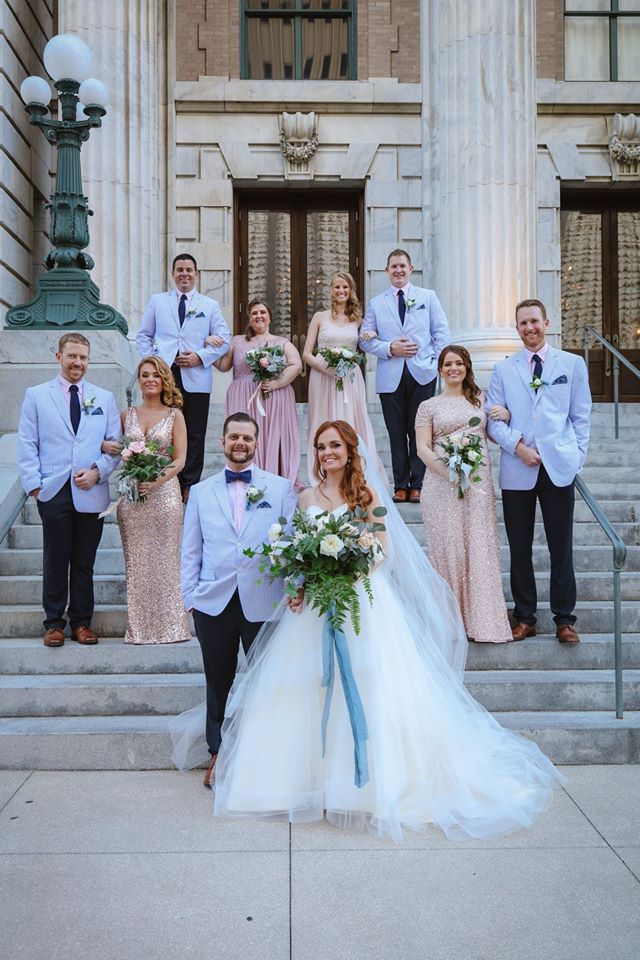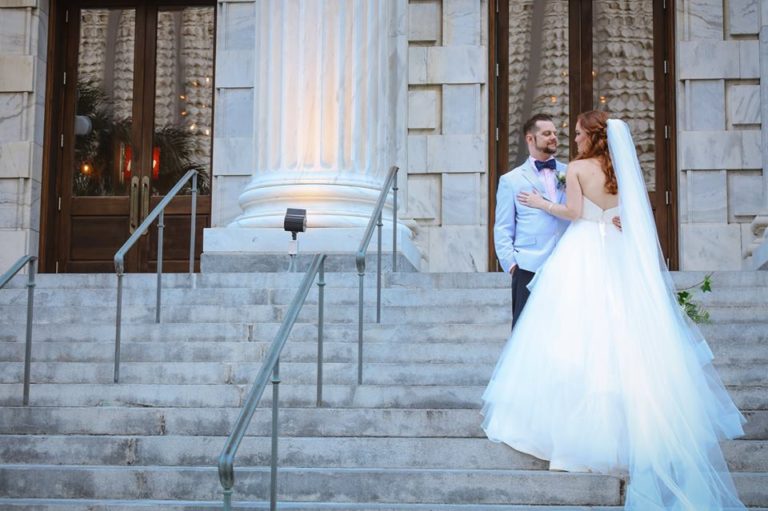 Cassie Peech & Co. did a brilliant job of capturing this special day, preserving the warmth and true feel of each moment. Candace was radiant as she walked down the aisle in  a beautiful dress from The White Magnolia, a huge smile on her face and her eyes sparkling. As for our groom, it was easy to see that Barrett couldn't have been happier, and they made a beautiful couple as they stood side-by-side throughout the ceremony.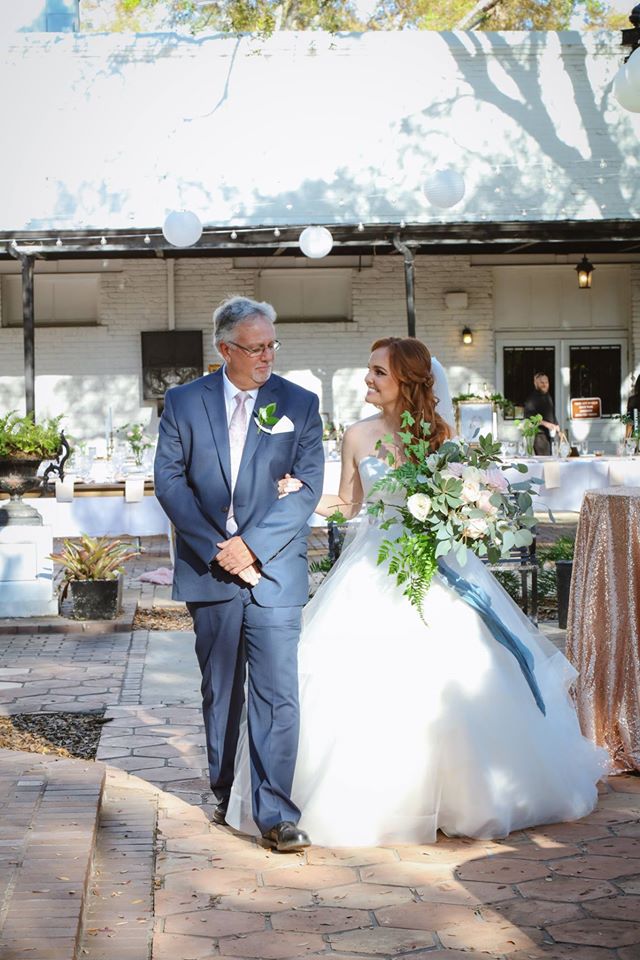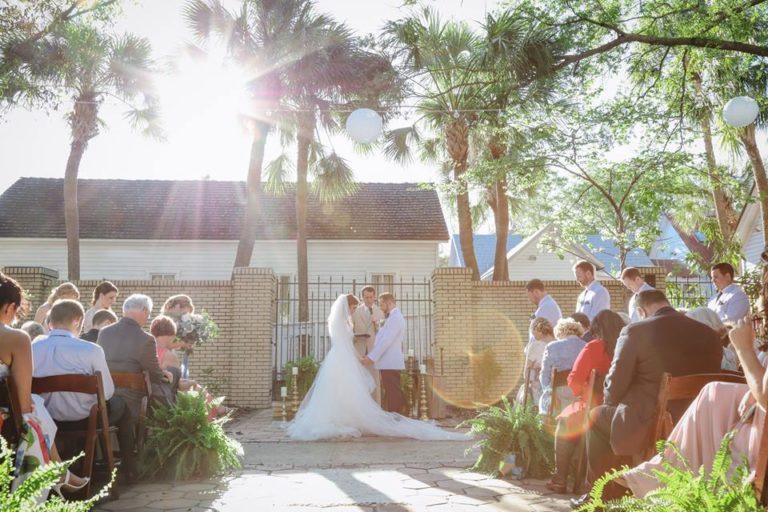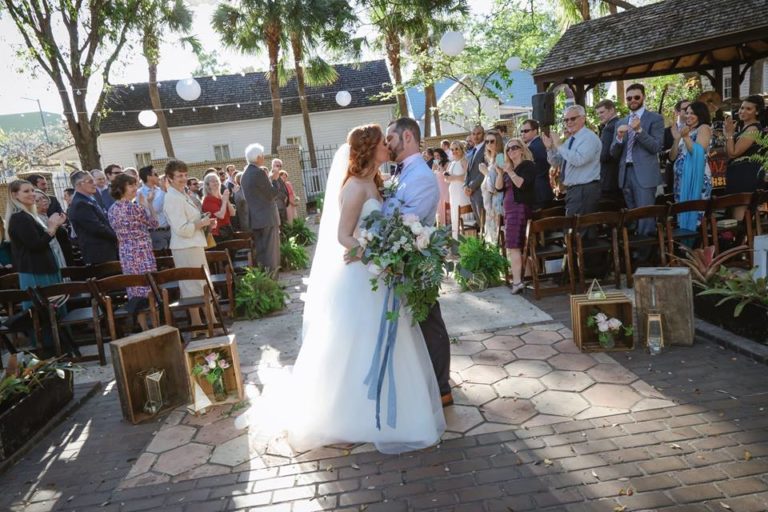 The ceremony was sweet and brief, and as soon as Candace and Barrett were pronounced husband and wife, it was time to party! The trees and lanterns overhead added so much beauty to the reception, creating a natural and lovely look that perfectly complemented our mahogany wood folding chairs!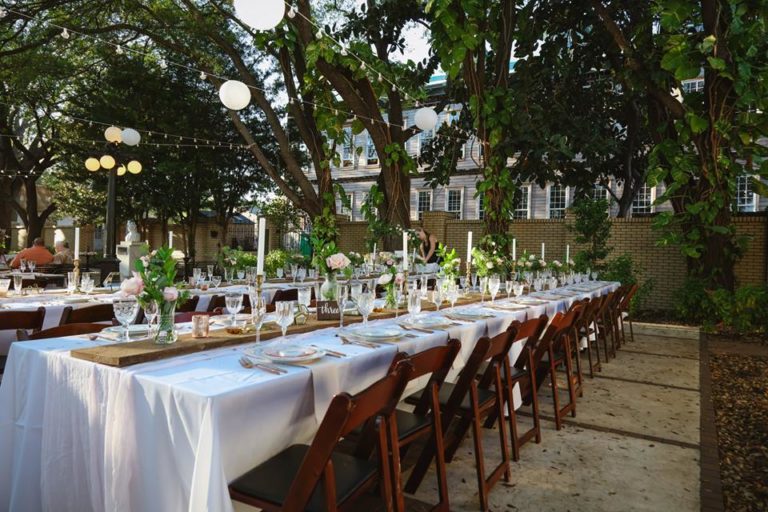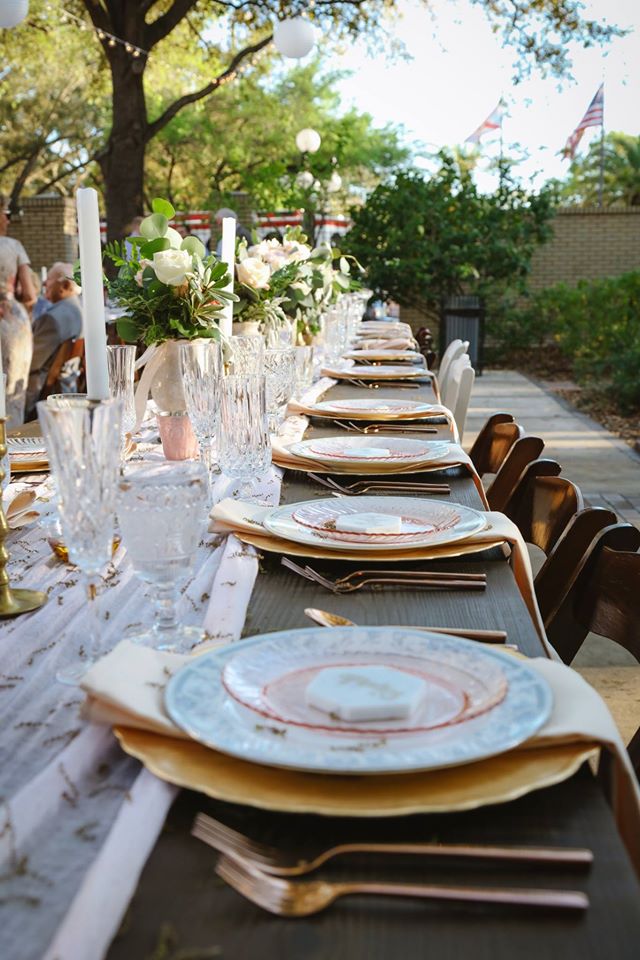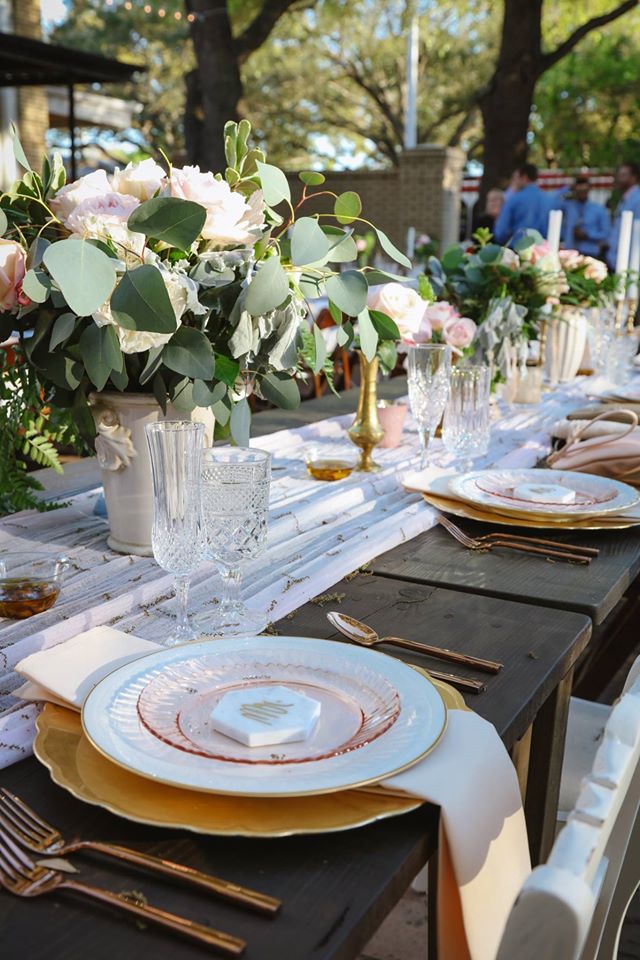 The rest of the day was spent indulging in the delicious meal cooked by the couple's favorite restaurant and the decadent cakes from Wright's Deli – our newlyweds opted for 6 different-flavored small cakes instead of a traditional wedding cake, so everyone would find a flavor to love! And, of course, the evening wasn't over until everyone had danced to their heart's content!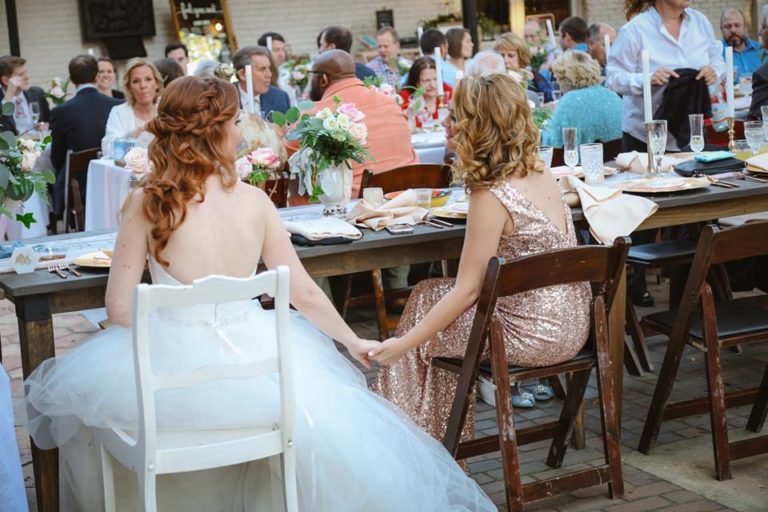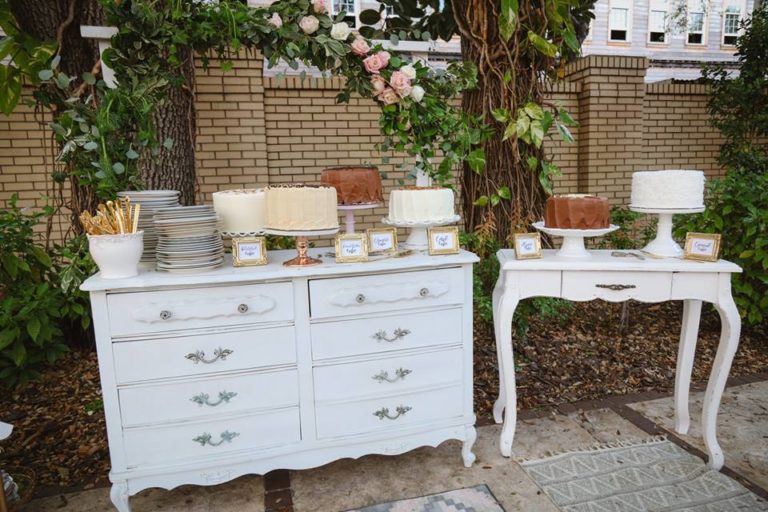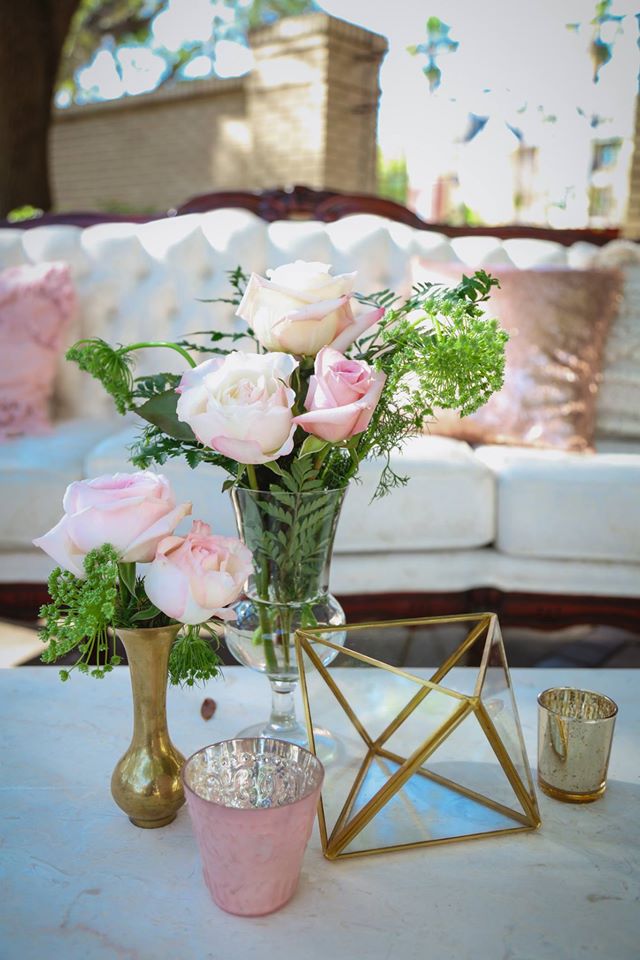 Finally, the time came to say goodbye to our newlyweds as they embarked on the next phase of their life together, but even as the evening ended, everyone knew they'd remember it for a long time to come. Congratulations again on your stunning Ybor City Museum wedding, Candace and Barrett! We wish you all the best!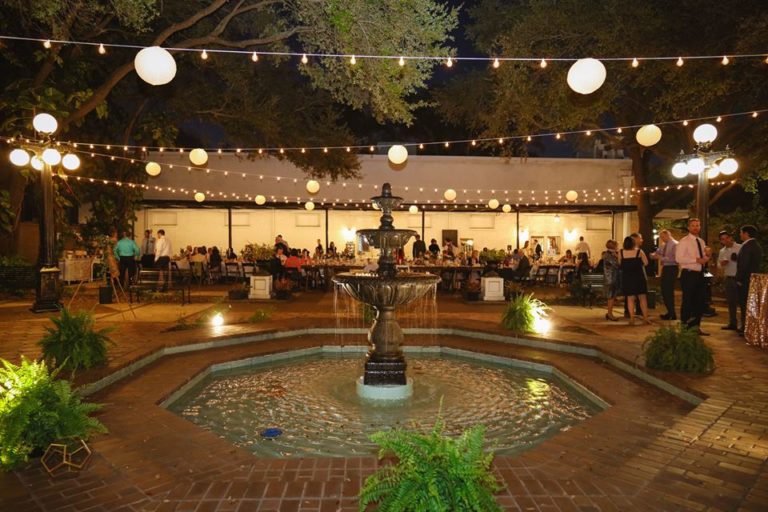 Featured Items: mahogany wood folding chairs   |   30" round cocktail tables   |  super king folding tables
Vendors: Day-of Coordinator: Swanky Soiree   |   Venue: Ybor City State Museum   |   Market Lighting: Tampa Lights   |   Officiant: Sensational Ceremonies   |   Music: The Jaz Phools   |   Caterer: Luigi Cavallaro, owner of Trattoria Pasquale   |   Bar: Spunky Spirits   |   Linens: Connie Duglin   |   Florist/Design/Farm Tables/Dishes: Ever After Vintage Weddings   |   Photographer: Cassie Peech & Co.   |   Cakes: Wright's Deli   |   Groom's Cake (donuts): Mini Donut Factory   |   Hair and Makeup: Destiny and Light Hair and Makeup   |   Dress: The White Magnolia   |   First Look location / getting ready location: Le Meridien Tampa   |   Transportation: O.M.G Trolley Company