May 2020 – Katelynn and Avery Wedding Rental Winners
Each month, one of our couples wins $500 off their wedding rentals. Say hello to our lucky May winners, Katelynn and Avery! We can't wait to share their love story with you! Read on for our chat with the bride and groom to be, Katelynn and Avery: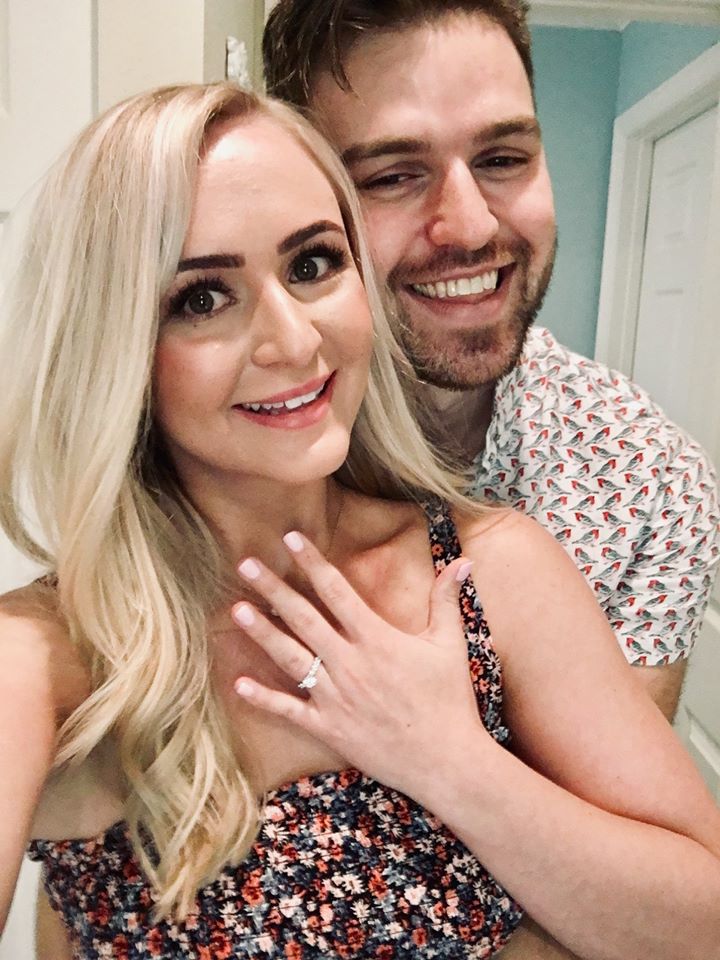 Where did you meet your fiancée? 
Avery and I officially met in 7th grade at school. However, we were not in the same friend group and did not really hang out until after graduating high school. We were reconnected through a mutual friend during college and have been together ever since!
How did you know he was the one for you?
I knew Avery was the one for me at an early stage in our relationship. The experiences we went through during our relationship although difficult and challenging at times, brought us together instead of moving us apart. He is the most loving and caring person I know and will always have my back!
What are the things you have in common?
We both enjoy being outside and going on nature walks, cooking, playing tennis, and food!
How did he propose?
After receiving permission from my dad, Avery proposed to me at my house. He created a pathway of roses and candles that lead to a circle of white hydrangeas (my favorite flower) and he knelt down on one knee. After I of course said yes we went to his apartment where he had family and friends there waiting to celebrate the proposal!

What part of the wedding day are you looking forward to most? 
I am most looking forward to our first look and saying I do! I also can't wait to eat cake and dance the night away with family and friends!
What inspired your wedding colors?
My inspiration is a garden wedding. So there will be lots of greens, whites, creams and gold colors.
Thanks, Katelynn and Avery! It was great to chat with you. 
Are you getting married soon? Tell us your story for a chance to win $500 off your wedding rentals with us! Click here!