Family Traditions: Elegant Backyard Wedding
Weddings are the joining of not only two lives, but two families. And Katie and Mike's elegant Blackwater Ranch backyard wedding was a family celebration. From parents to grandparents, nieces to nephews, this wedding was packed full of family. Even the furry kind! Alison with Blush by Brandee Gaar made sure the details were taken care of while photographer Kristen Weaver captured them all.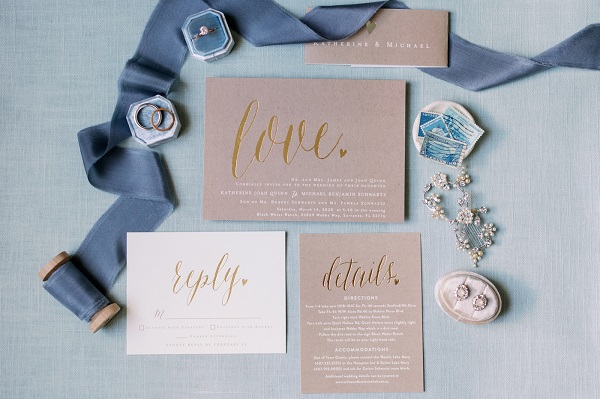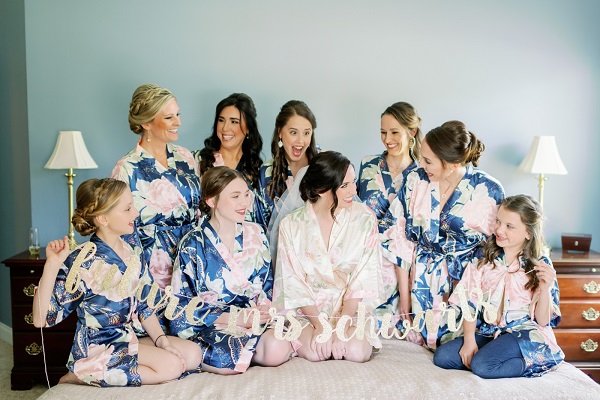 The wedding ceremony included both Catholic and Jewish prayers. And ending with Mike stomping on the glass during the ceremony. The wedding party included a a few of Katie's nieces as her jr. bridesmaids. And we can't forget Mike and Katie's "fur-kids:" Max and Paisley. These "dogs of honor" really stole the show!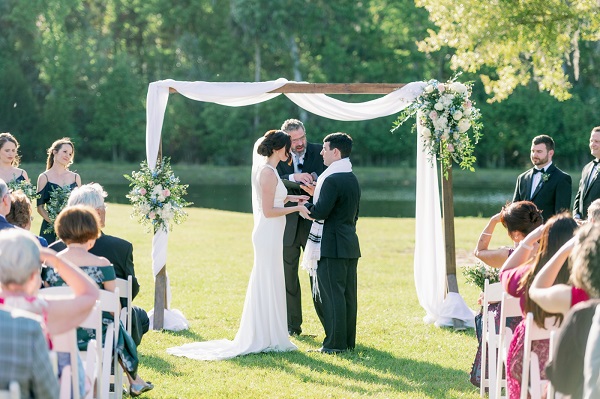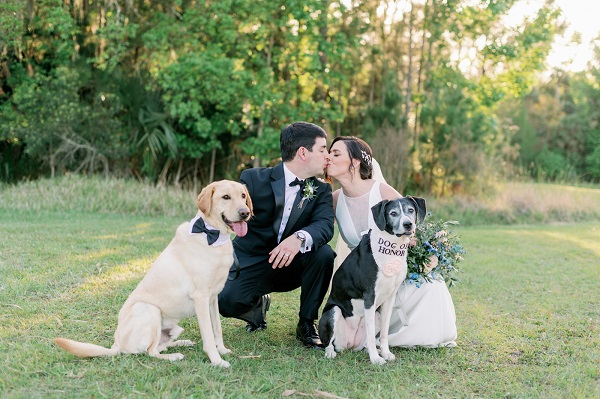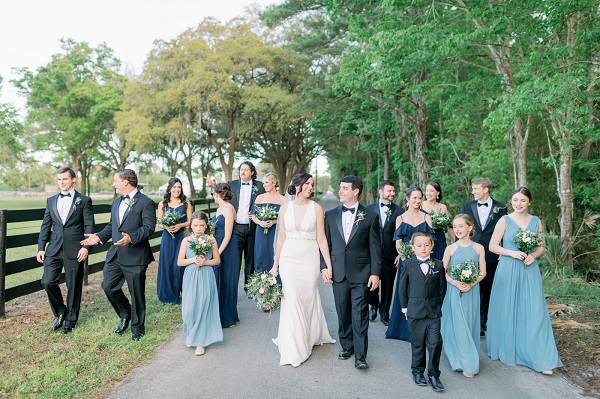 After the vows, it was time to celebrate. And in keeping with the family reunion style, long tables were set out on the lawn with our French country chairs completing the look of this elegant backyard wedding.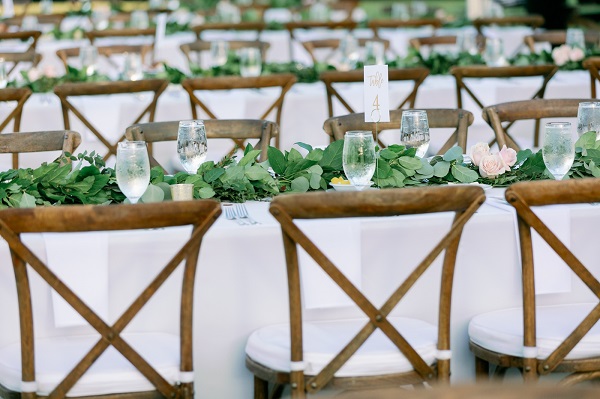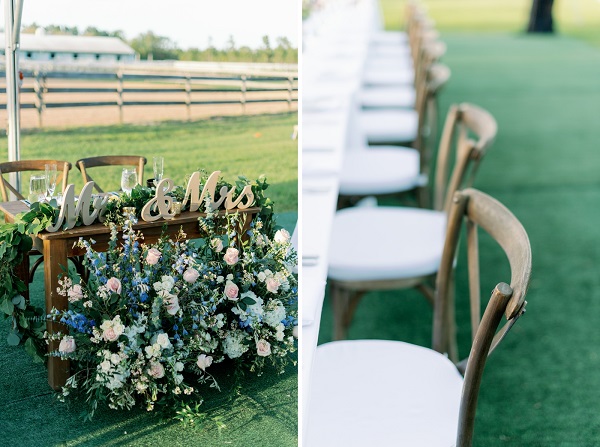 While the families enjoyed the sunset, they also raised a glass and toasted the happy couple. The signature cocktails named after Max and Paisley were a hit.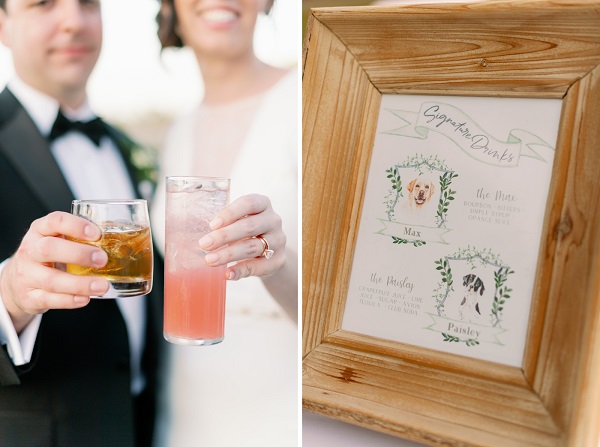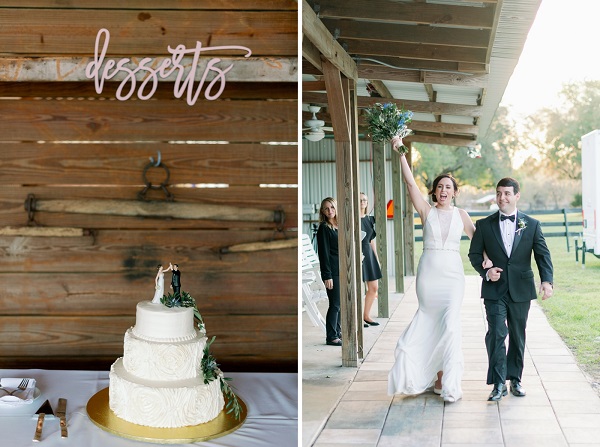 Finally, as the night went on, the dance floor filled up. The bide and groom danced with their family and friends. The night air rang out with love and laughter. And when it was time to say good night to the newlyweds, their families celebrated some more. Congratulations Katie and Mike!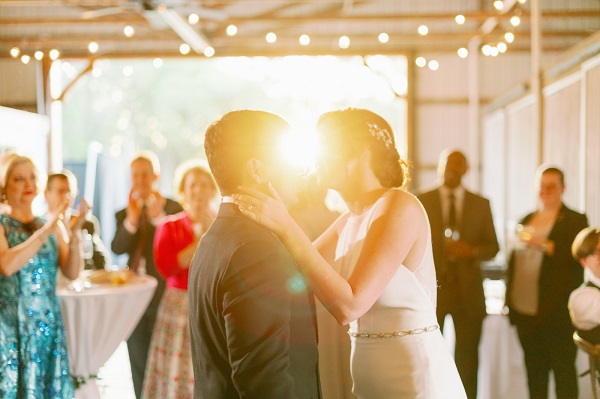 Featured Products: French country chairs
Venue: Blackwater Ranch, a Private Venue | Event Planning: Alison with Blush by Brandee Gaar | Photographer: Kristen Weaver | Hair/Makeup: LeJeune Artistry | Florist: CDC Floral | Rentals: A Chair Affair | DJ: Power Entertainment | Bridal Salon: White Magnolia | Videography: Seltzer Films | Musician: Classern Quartet