Rena and Shanthan's Luxurious Hyatt Regency Indian Wedding
When we have the opportunity to be part of a traditional Indian wedding, we are always so excited. The festive celebration is a joyous union of two families and Rena and Shanthan's luxurious Hyatt Regency wedding did not disappoint. This sweet couple spread their love and laughter all around and made sure that everyone had an amazing time. The outstanding team from  Eventfully Yours did a fabulous job planning and coordinating this glorious celebration, with Asaad Photo capturing every moment.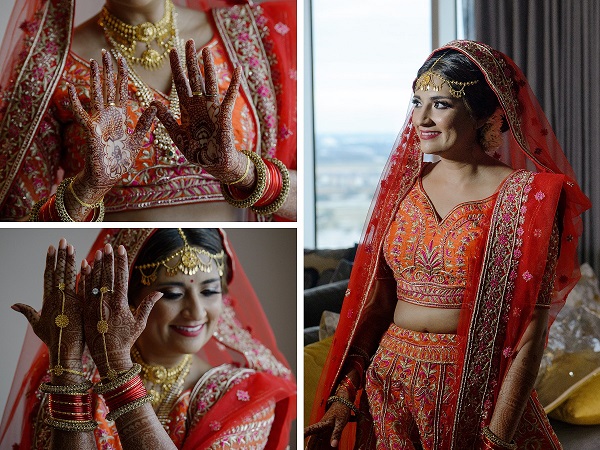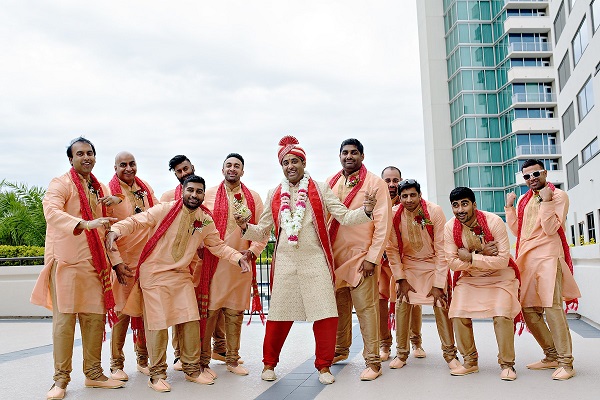 The wedding ceremony was set up in the beautiful Hyatt Regency ballroom .Under a canopy of dripping florals, Rena and Shanthan were married. The traditional Indian wedding ceremony was luxurious and colorful. The sweetest part was when the couple stole a few loving glances at each other.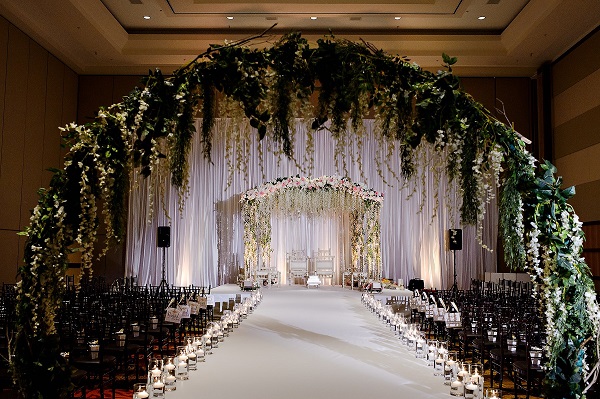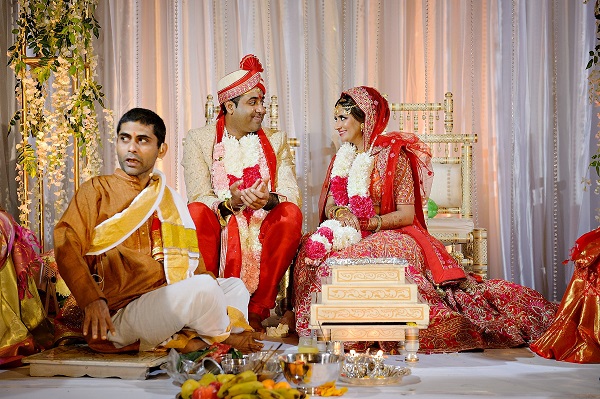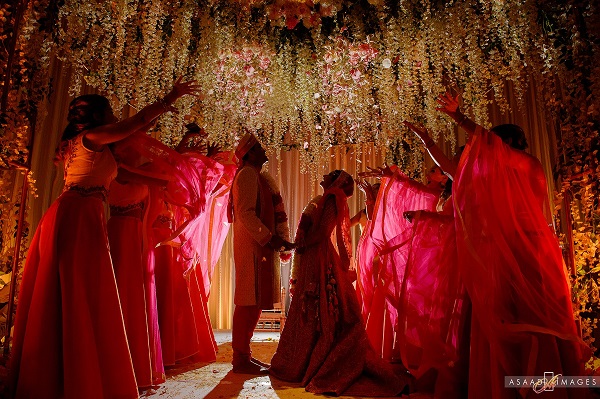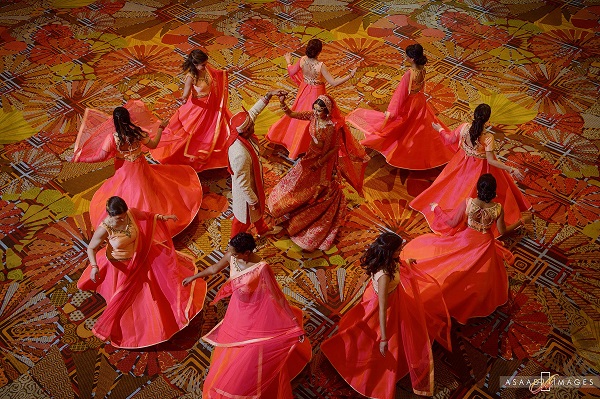 Following the ceremony, the couple changed into formal attire and both looked stunning. Rena's gown was gorgeous and was couldn't keep our eyes off the beautiful floral detailing. Shanthan looked handsome in his classic tux. The reception decor carried over from the ceremony; the floral dripping from the beautiful archways into the ballroom.It was an evening of luxury!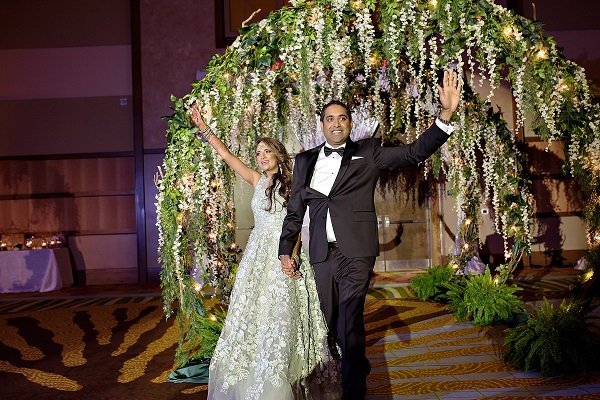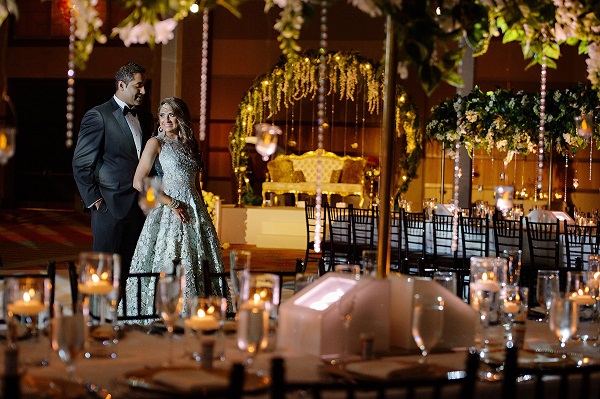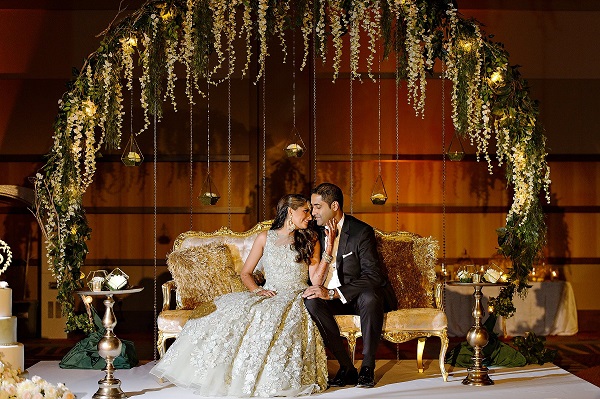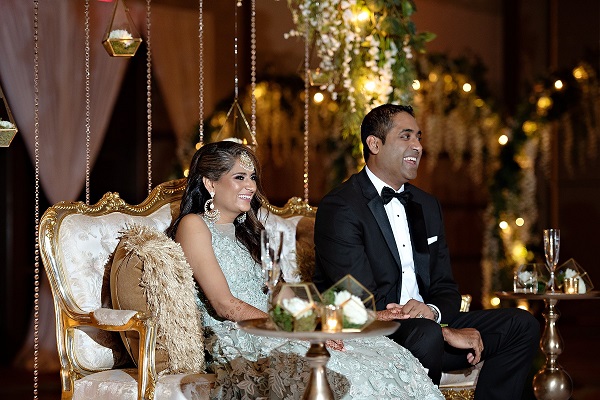 For their first dance, the newlyweds held each other close and gracefully moved across the dance floor. A light dusting of snow fell around them, making this a magical, fairy-tale moment. From there, the night continued with toasts from the best man and maid of honor, a speech from the bride and groom and a few fun surprises thrown in. The dance floor remained busy for the rest of the evening. Did we mention there was dancing? The celebration continued on past midnight; until the last party guest left. It was a night to remember!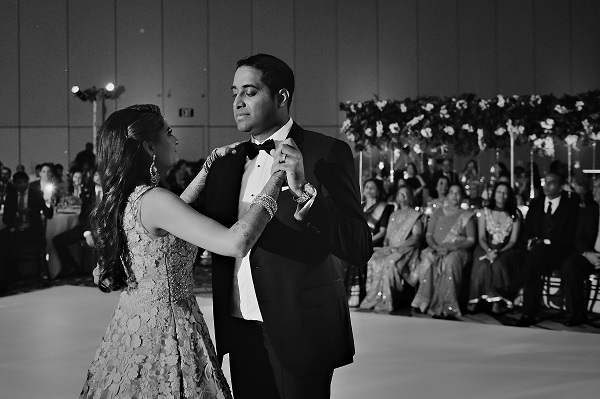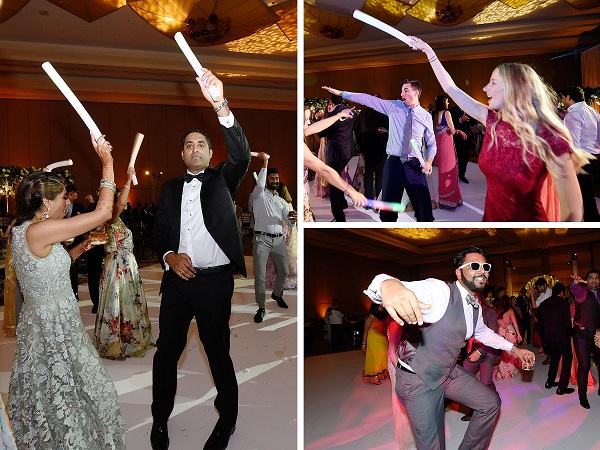 Congratulations Rena and Shanthan!! We wish you many years of love and laughter!!
A Chair Affair provided White Resin Folding Chairs 
Venue: Hyatt Regency Orlando  |  Planning: Eventfully Yours  |  Photographer: Asaad Photo  |  Wedding Catering: Khaasiyat Catering  |  Reception Catering: Tabla Catering   |  Cake: Sofelle Bakery  |  Entertainment: Volcanik  |   Hair & Make-up: Michele Renee   |  Photobooth: Photobooth Rocks  |  Wedding Chairs: A Chair Affair