Beautiful Bengali Traditional South Asian Vinoy Renaissance Wedding
Planned by Eventrics Weddings and captured by The Hons, every moment of this traditional South Asian Vinoy Renaissance wedding was eye-catching and unforgettable.
South Asian weddings are a delight for the senses: full of rich color, festive music, and rituals. Combine all that with the beauty of the Vinoy Renaissance, and you know you're in for something special!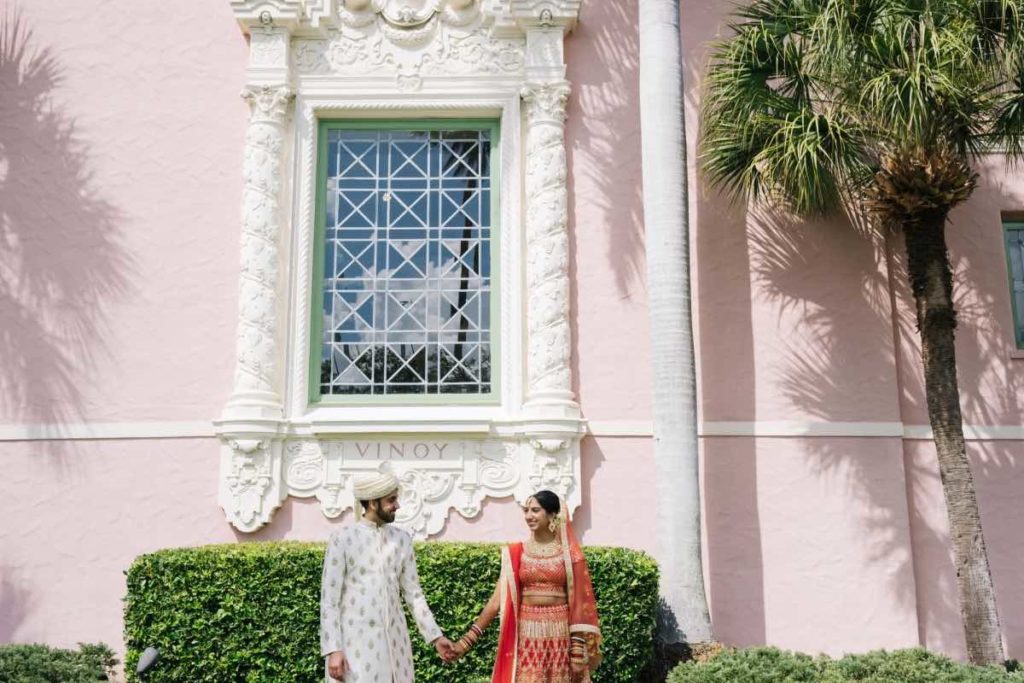 Rhea and Kapil's traditional South Asian Vinoy Renaissance wedding began with a ceremony that honored their Bengali Hindu roots. Rhea chose a traditional look for the ceremony, opting for a regal red dress, gold jewelry, and subtle makeup, while Kapil stood tall in an elegant cream sherwani with soft gold details.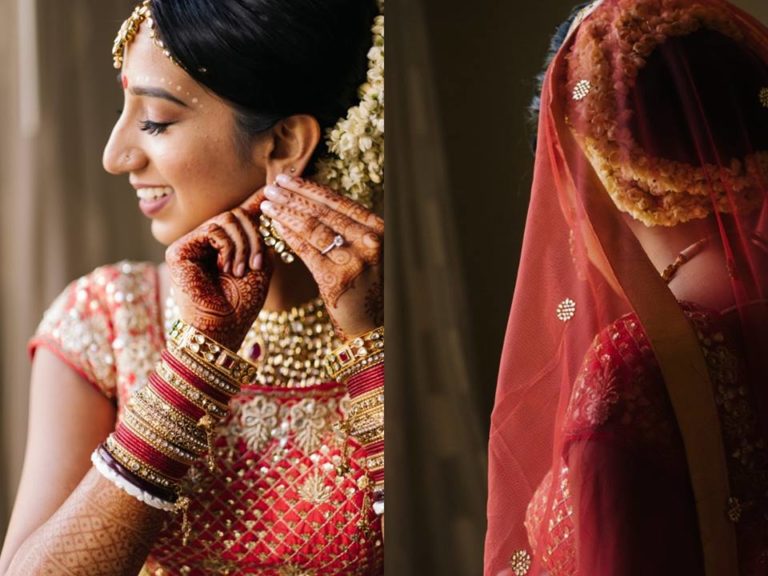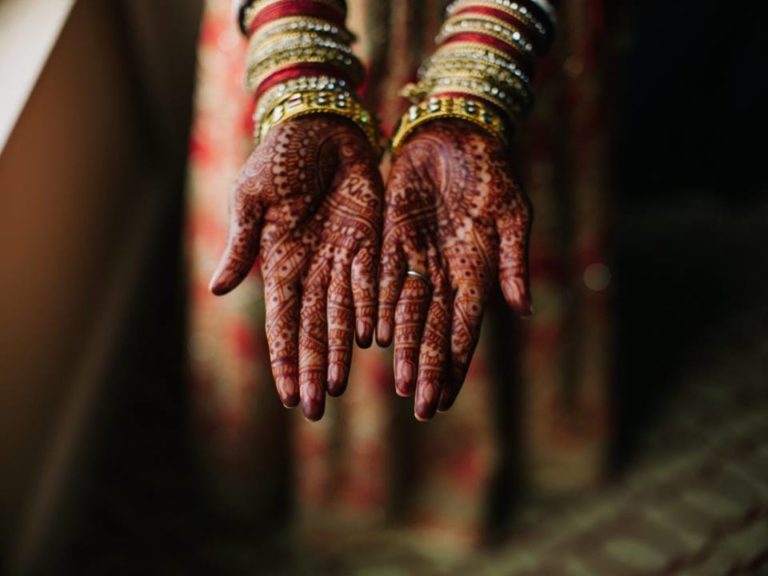 After the pundit finished the customary chants, the ceremony was over: Rhea and Kapil were finally husband and wife! All smiles and newly garlanded, Rhea and Kapil were whisked away to prepare for the next wedding event.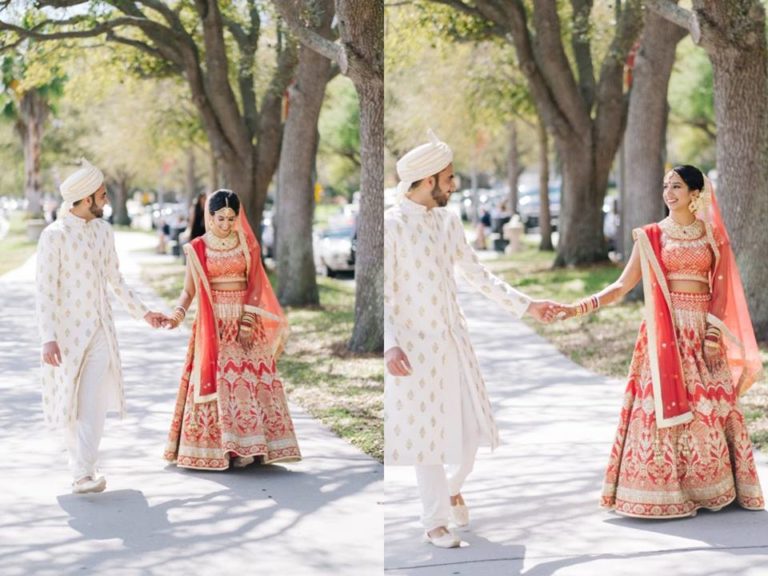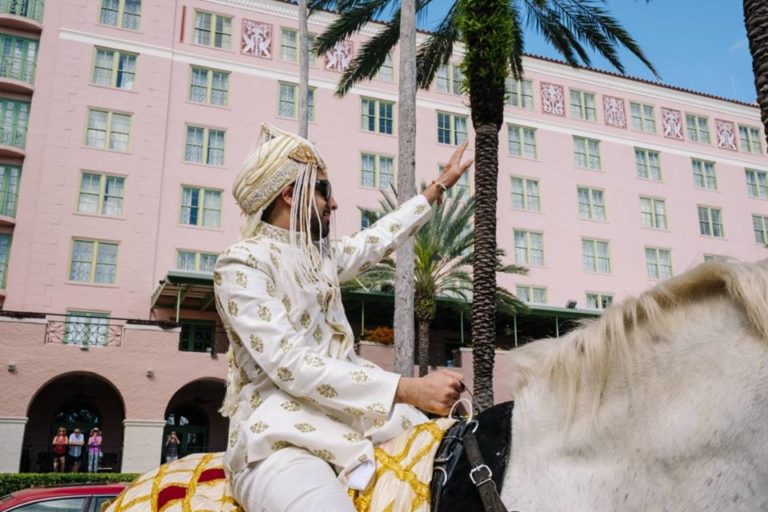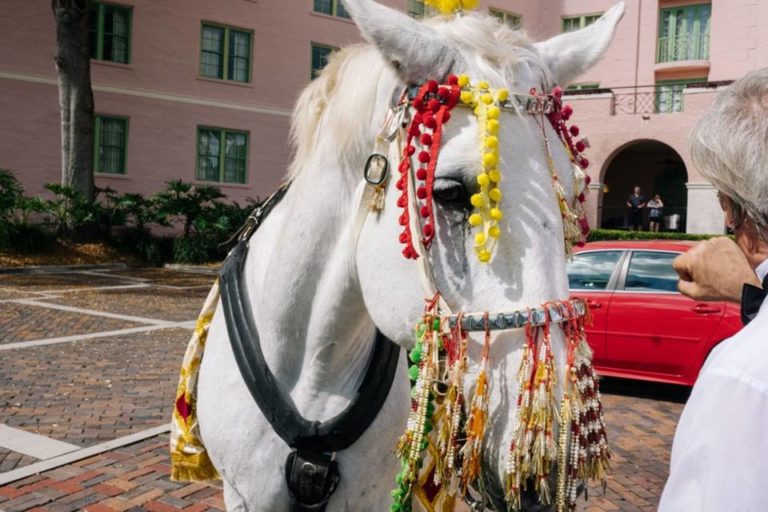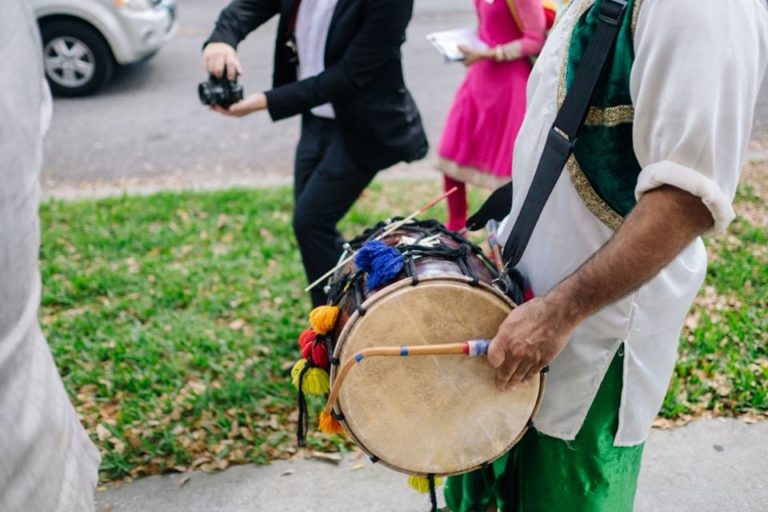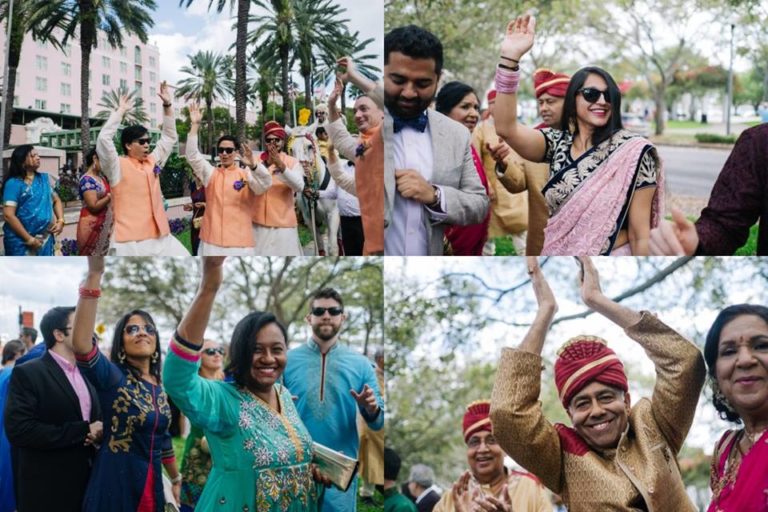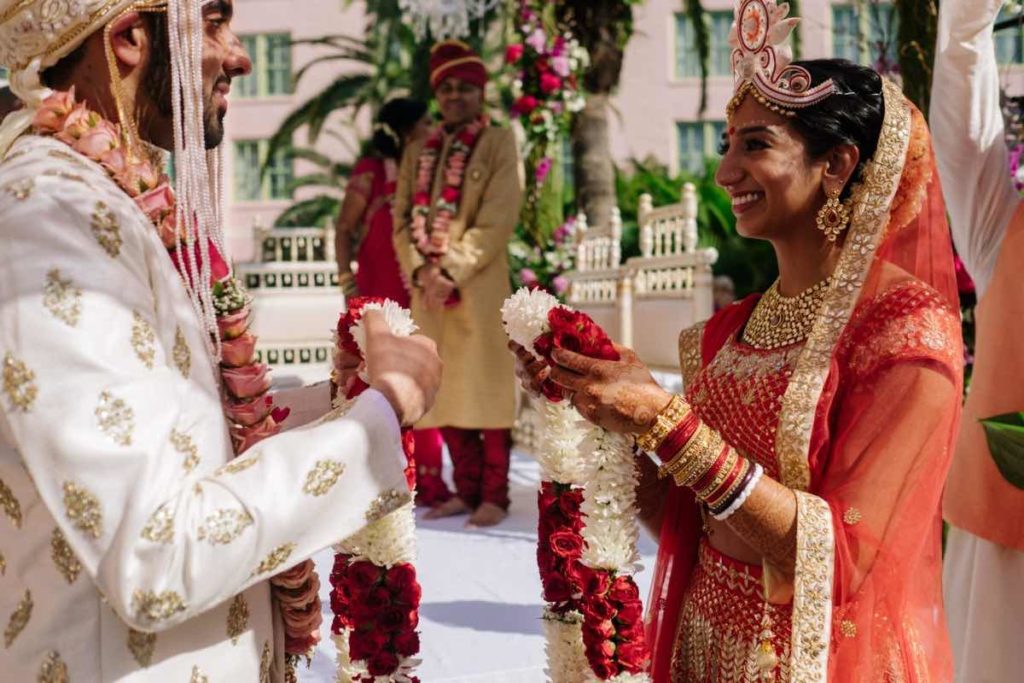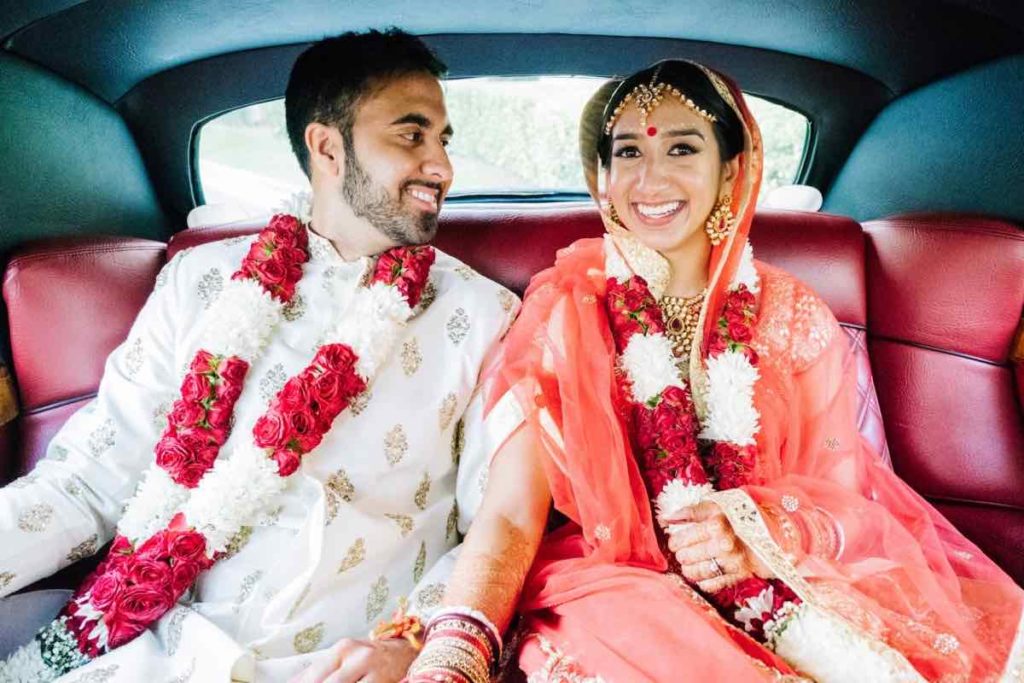 In the evening, the newlyweds and their guests returned to the Vinoy for an elegant and glowing reception. Kapil had changed into a lovely black tux, while Rhea let her hair down and donned a gorgeous pale gold lehenga.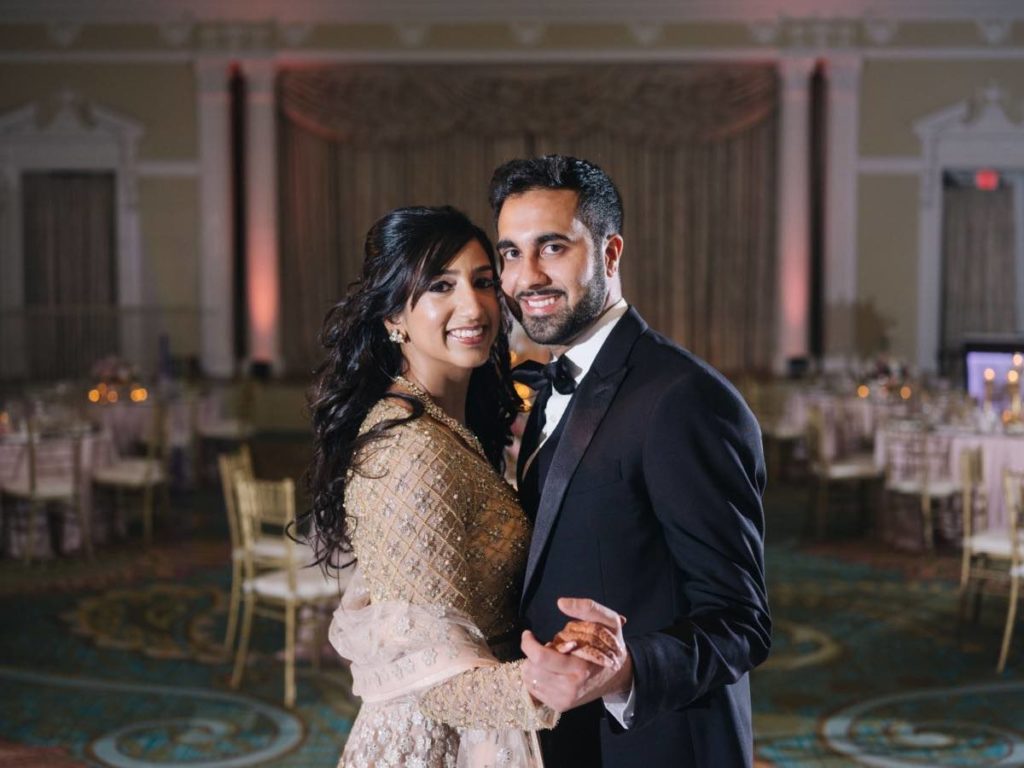 The ballroom's beauty was accentuated with soft, neutral tones and subtle gold details. Round tables set with pale blush linens had been set with shining gold glass chargers, the perfect accompaniment to our gold Chiavari chairs.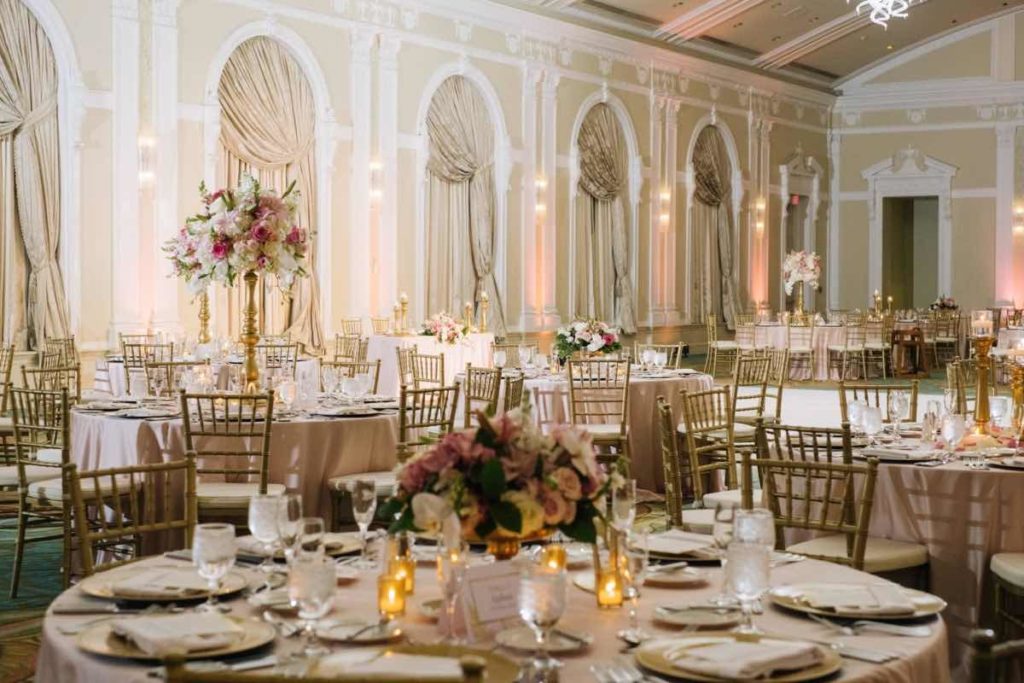 After an evening of dancing to their favorite tunes and making memories with their loved ones, this traditional Bengali wedding at the Vinoy drew to an end, and it was time to say goodbye.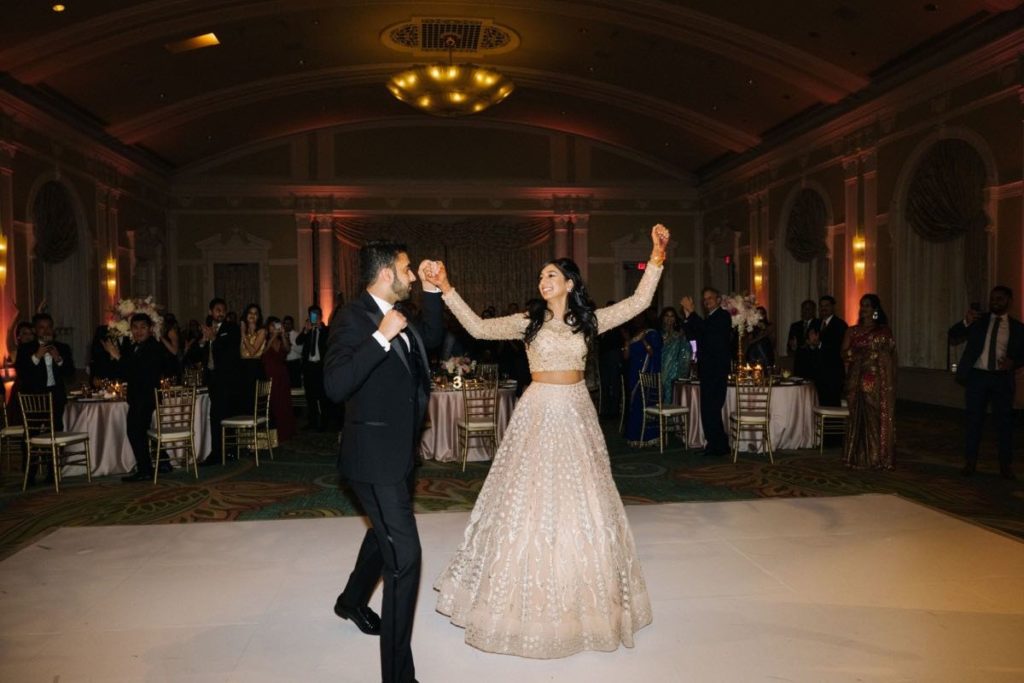 Congratulations, Rhea and Kapil! Providing wedding rentals for your reception was an honor; we at A Chair Affair wish you both a lifetime of happiness!
Featured items: gold Chiavari chairs   |   gold glass charger
Vendors: planner: Eventrics Weddings   |   Venue: Vinoy Renaissance   |   Videographer: Riant Films   |   Photographer: The Hons   |   DJ: The Flash Dance   |   Ceremony Live Performance: Breezin   |    Sound rentals: Volcanix Productions   |   Dhol player: Mitul Gandhi   |   Designer/Garlands: Occasions by Shangri-la   |    Henna artist: Henna by Tejal   |   Hair and makeup: Michele Renee the Studio   |   Ceremony and performer staging: TS Productions   |   Pundit: Dr. Sahadeo Hariprasad   |   Vidai car: Ambassador Limo   |   Horse (baraat): Downtown Horse and Carriage