Vivid Color in the Heart of Spring: An Omni Resort Whimsical Spring Wedding
On a warm April day, we arrived at Omni Resort for Jamie and Tim's Omni Resort whimsical Spring wedding. In Brandee Gaar's capable hands, everything was running smoothly, giving us plenty of time to set up and everything would be just as Jamie and Tim had always envisioned. Hundreds of Moments stood by, capturing all the special moments with a few well-timed flashes of the camera.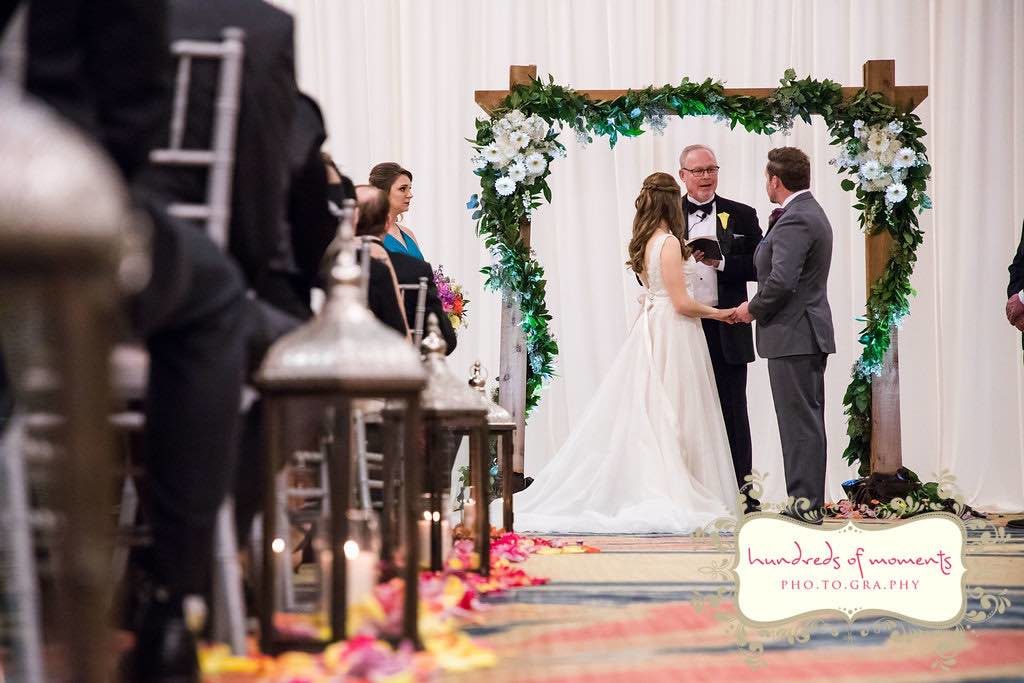 The bride and groom's loved ones gathered in a ballroom at the Omni Resort for the intimate indoor ceremony, officiated by the father of the groom. Jamie glowed as she walked into the room, beaming at her groom. Her custom bouquet of red, yellow, and purple flowers looked striking against the pure white of her gown, adding to the whimsical feel of the event.
Tim wore a sleek gray suit and the biggest smile on his face, thrilled to marry his love. When the couple said their I Do's, their family and friends were so excited, it was all they could do to stop themselves from leaping from their silver Chiavari chairs in joy.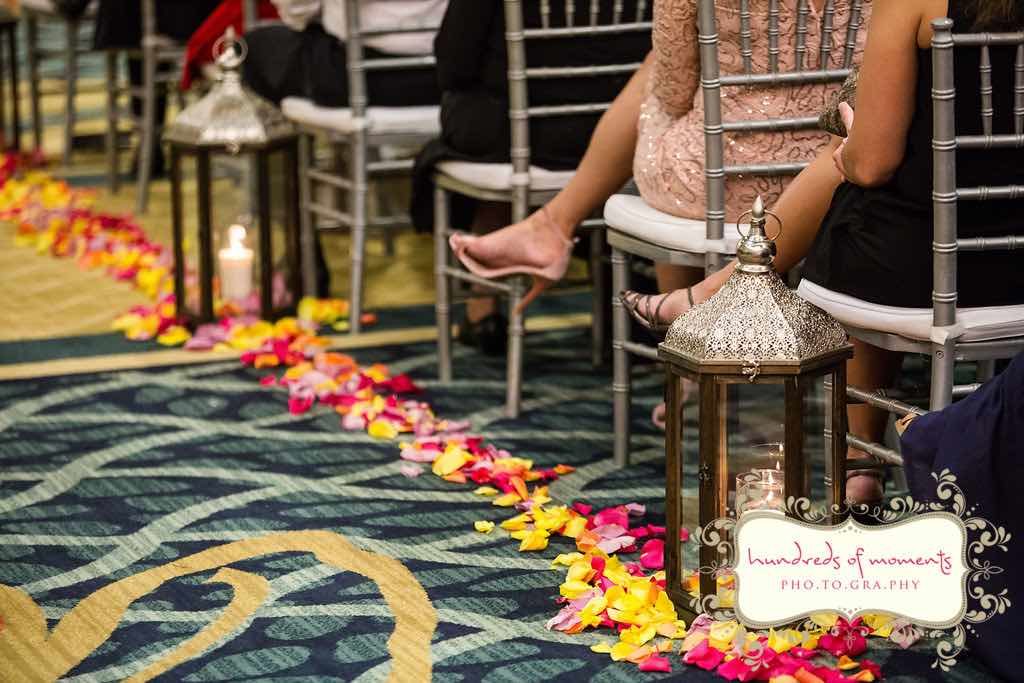 Shortly after the ceremony, it was time for an epic celebration! The newlyweds and their guests were ushered into a second ballroom for the reception.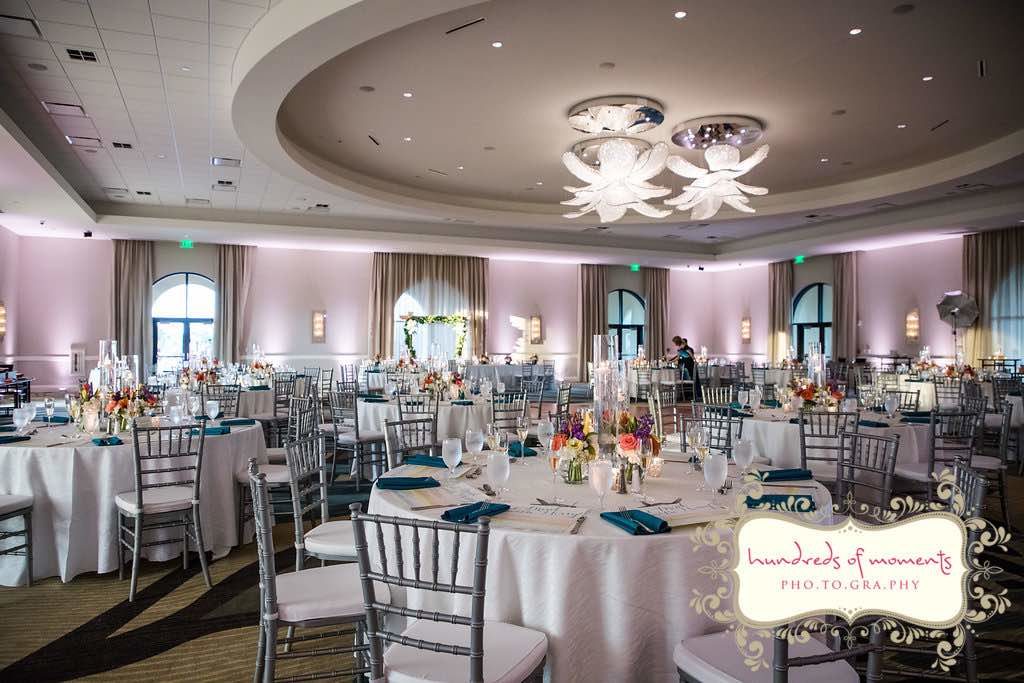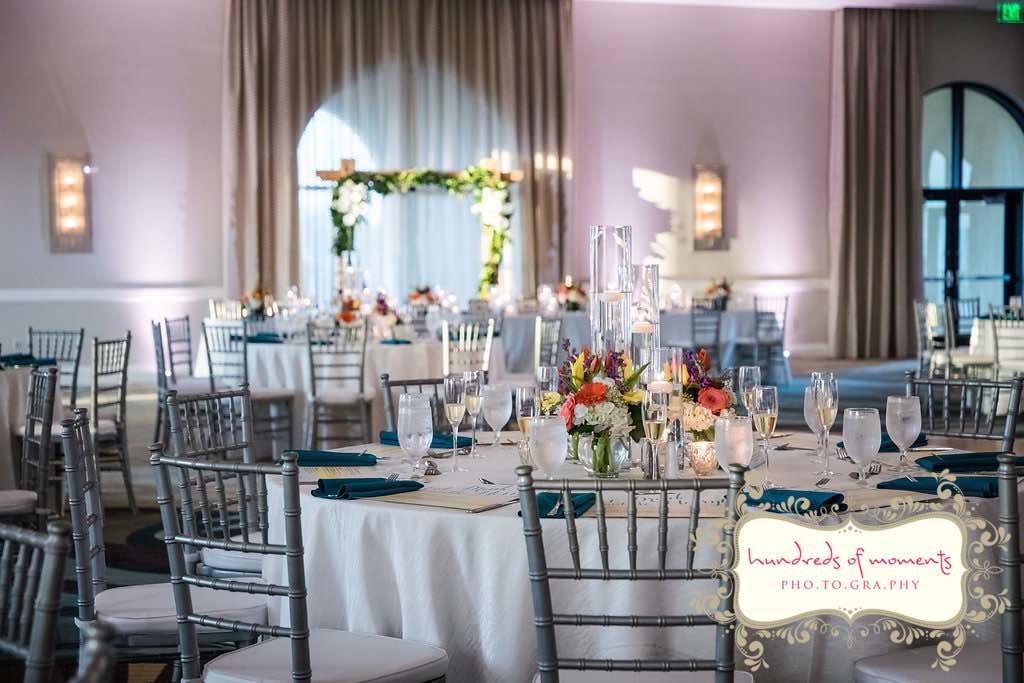 Everyone gathered around, sitting up straight in their silver Chiavari chairs to hear every word of the best man and maid of honor's speeches, relishing the stories.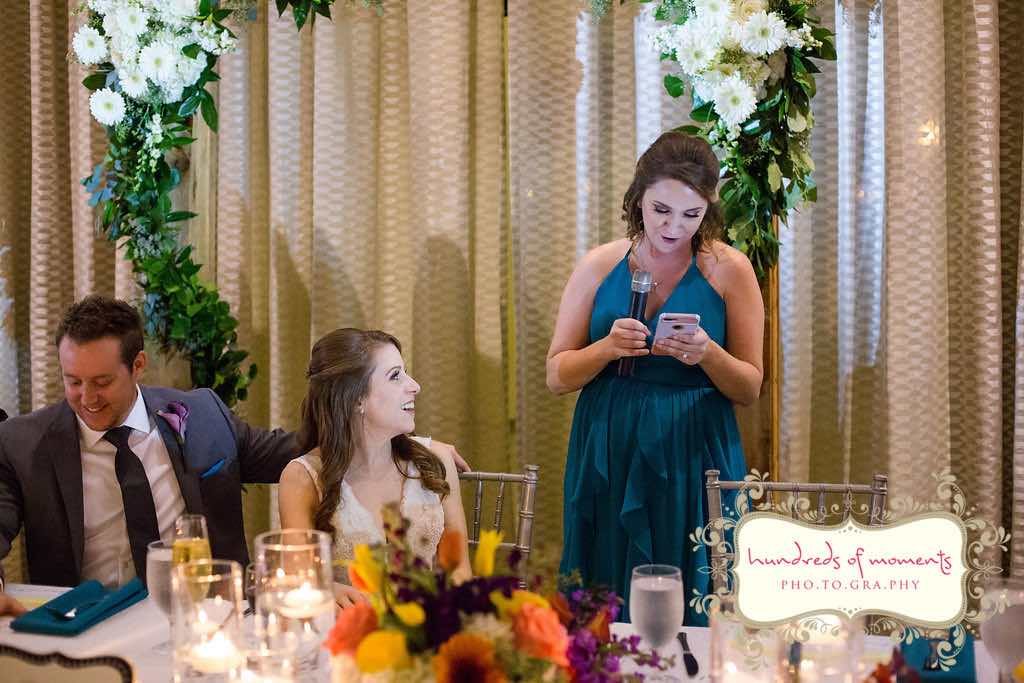 Time seemed to pass so quickly; after just a few short hours of dancing, laughing, and indulging in delicious treats and amazing company, it was time for Jamie and Tim to say goodbye. They headed into the next chapter of their lives, surrounded by sparklers and a whole lot of love.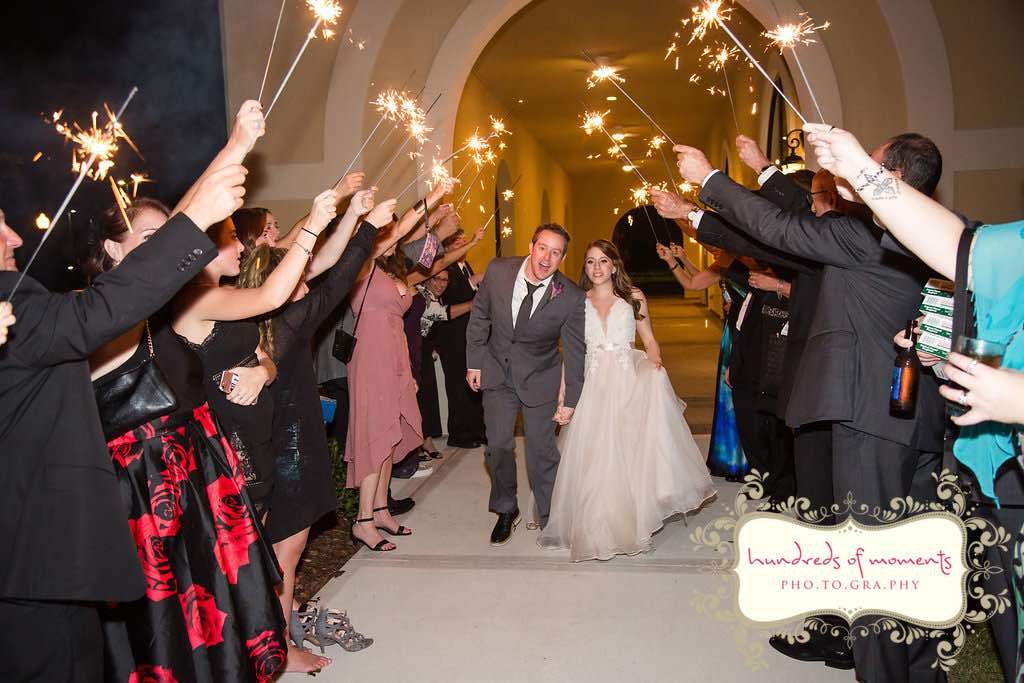 Congratulations, Jamie and Tim! We at A Chair Affair were honored to provide you with wedding seating for your Omni Resort whimsical Spring wedding, and we wish you two all the happiness!
Enjoy the video from Hundreds of Moments!
Featured items: silver Chiavari chairs
Vendors: Event Coordination: Blush by Brandee Gaar   |   Wedding Venue: Omni Resort  |   Officiant: Tim's Dad   |   Photo/Video: Hundreds of Moments   |   Florist: Lee James Floral   |   DJ/Lighting: Soundwave Entertainment   |   Cake: Party Flavors   |   Hair/Makeup: M3 Makeup   |   Stationery: Dogwood Blossom Stationery   |   Photobooth Our Photo Booth Rocks   |   Transportation: VIP Wedding Transportation