Jacob and Alyssa's Luxurious Lavender Jewish Wedding
The beautiful Reunion Resort was the perfect backdrop for Jacob and Alyssa's traditional Jewish wedding. We always enjoy this stunning venue for it's picture perfect landscaping and the staff is top notch. The amazing team with Blush By Brandee Gaar designed a celebration to bring together both families, and photographer  Rhodes Studios captured the details beautifully.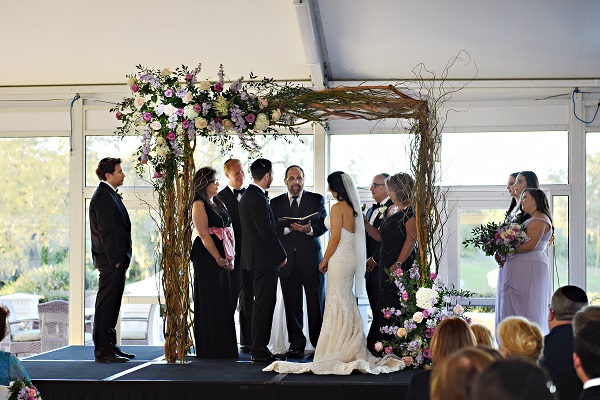 The ceremony was a family affair, with their parents and siblings standing beside them. Jacob and Alyssa were wed under a beautiful grapevine chuppah, with lush lavender, ivory and pink floral mixed with classic greenery provided by Cheryl's Distinctive Creations. As it is traditional in a Jewish wedding, at the end of the ceremony, Jacob broke the glass as the guests cheered and his bride looked at her husband with pure joy. It was a sweet and touching wedding ceremony.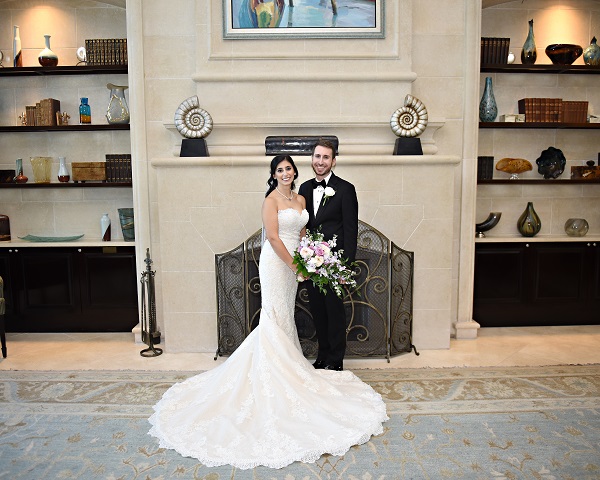 Following the ceremony, the couple and their family took formal photos, while the guests enjoyed the cocktail hour. When the reception room was opened, the guests were greeted by a stunning ballroom bathed in lavender and pink lighting, by the outstanding team from Soundwave Entertainment. The dramatic lighting brought a sense of romance and luxury to the space.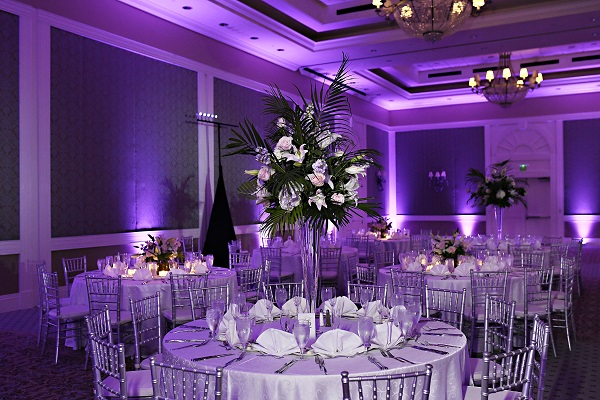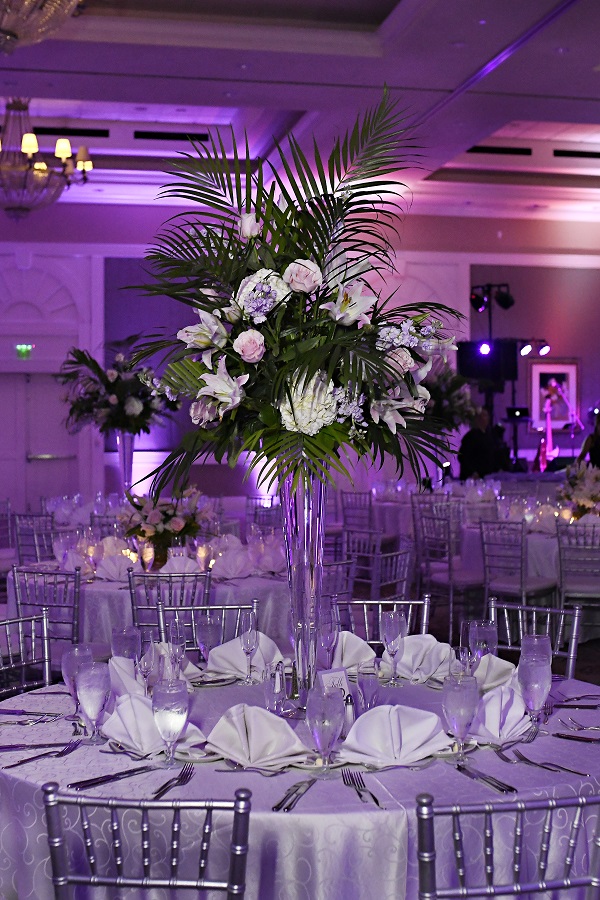 The tables were covered with  delicate white satin linen with a scroll design, topped with a classic mix of high and low centerpieces filled with florals that continued with the wedding theme.  To complete the luxurious look, our Silver Chiavari chairs awaited the guests.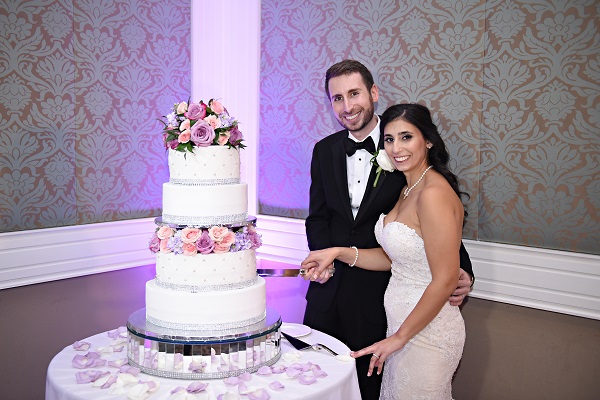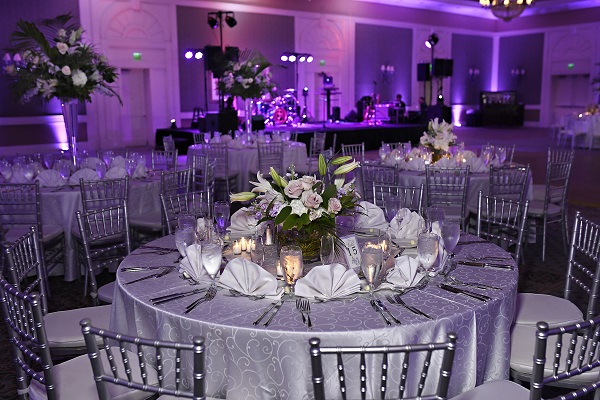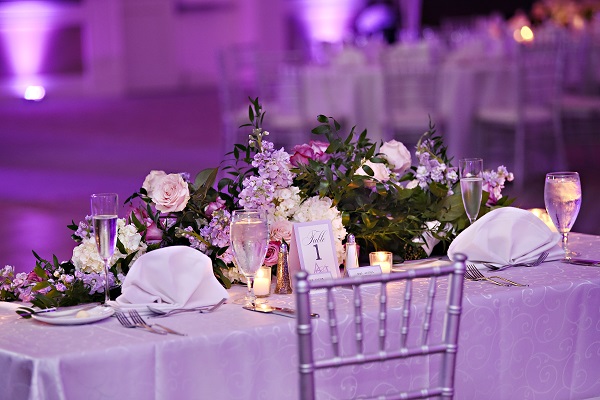 As with all Jewish weddings, the reception started with the traditional Horah dance. All the wedding guests participated and the bride and groom were lifted up in the air with so much joy and happiness. The couple hired the energetic C'Nergy band and they made sure that the party was started and kept going until the final send off. It was a joyous celebration.
Congratulations Jacob and Alyssa, the A Chair Affair team wishes you many years of love and happiness.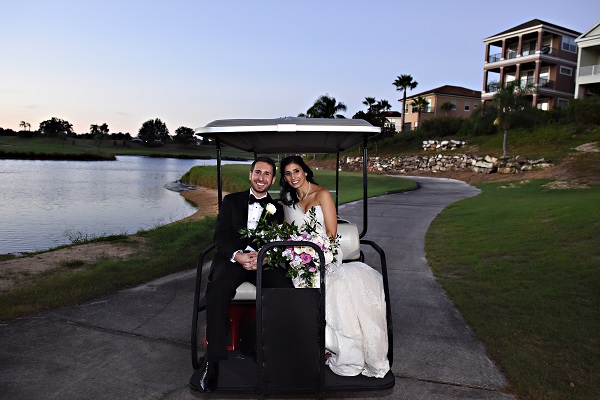 Featured Products: Silver Chiavari chairs
Venue:  Reunion Resort  |  Coordination: Blush By Brandee Gaar  |  Photographer: Rhodes Studios  |  Officiant: Rabbi-Rick Sherwin  |  Florist: Cheryl's Distinctive Creations  |  Band: C'Nergy band  |  Lighting: Soundwave Entertainment  |  Cake: Cut the cake  |  Rentals: A Chair Affair  |  Makeup: Makeover Station