Happy Halloween – Looking Back on Our Favorite Halloween Décor Styles
Halloween is one of our favorite holidays, and it's not hard to see why! It's the perfect time to get spooky with lots of colorful Halloween decor. Or, for a classic look with a twist, we love going glam with a dark color palette, choosing deep tones like rich reds and matte blacks.
This year, we're going to take a look back at some of our favorite Halloween decor looks, from the sweet and spooky to the dark and scary.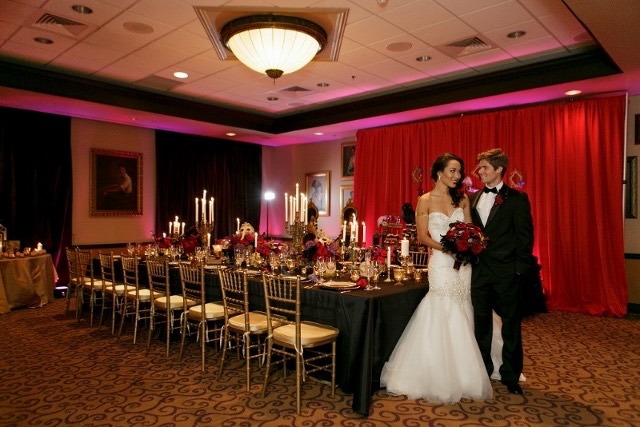 Last year, we took part in a hauntingly beautiful Halloween glam-inspired shoot. The Grand Bohemian Orlando was all decked out for the occasion, with lots of romantically dark décor that we paired with flashes of red, gold and black.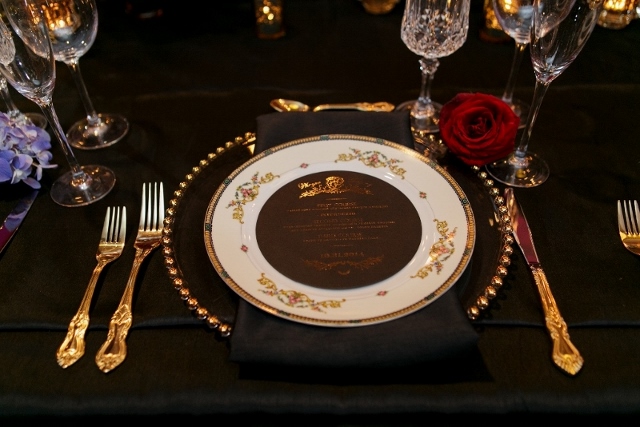 Towers of candles added a beautiful glow to the room, illuminating the red roses, black table linens and gold Belmont chargers. Our models sat in gold Chiavari chairs, posing for the camera.
Around the same time, we also had the opportunity to provide rentals for a Day of the Dead dinner party! Every inch of this private residence was covered in colorful details and décor, and lots of gorgeous, traditional Dia de los Muertos-inspired flair. For the dinner, tables and our French country chairs were set up outside, providing lots of lovely natural light.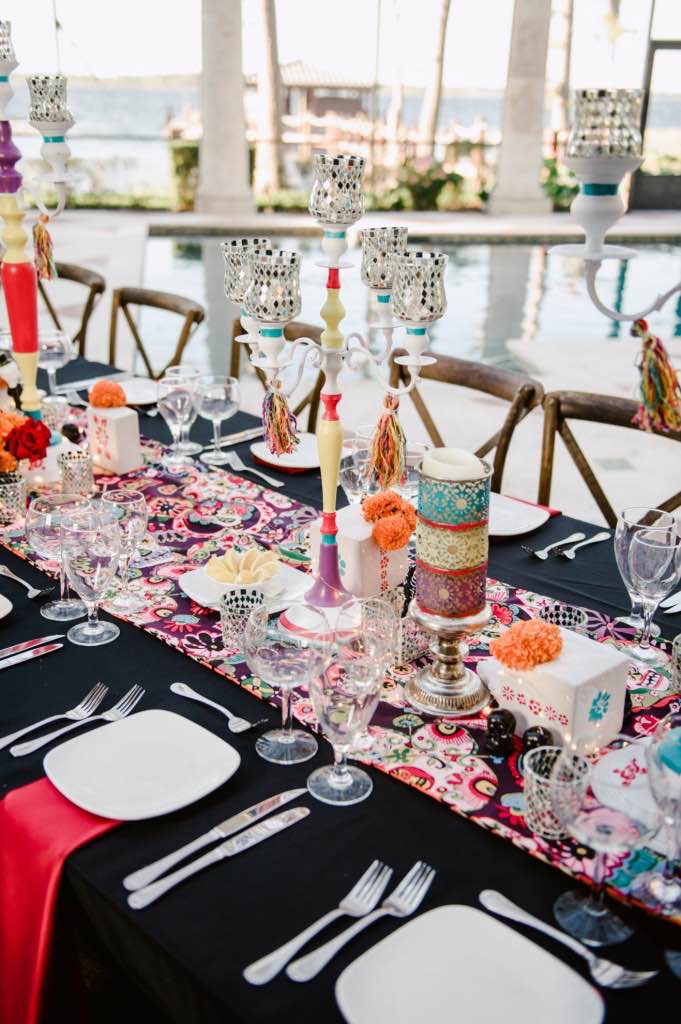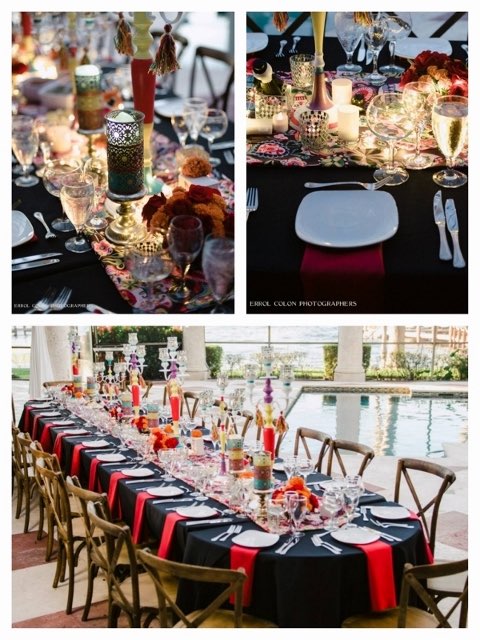 The year before that, we celebrated Halloween with a photoshoot inspired by an Edgar Allen Poe classic, The Raven. We transformed Casa Feliz into a spooky set, complete with black starburst chargers, black Chiavari chairs, and plenty of hauntingly dark makeup and skeletons!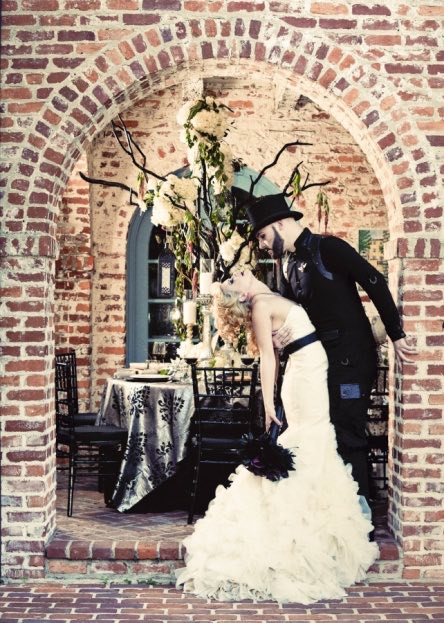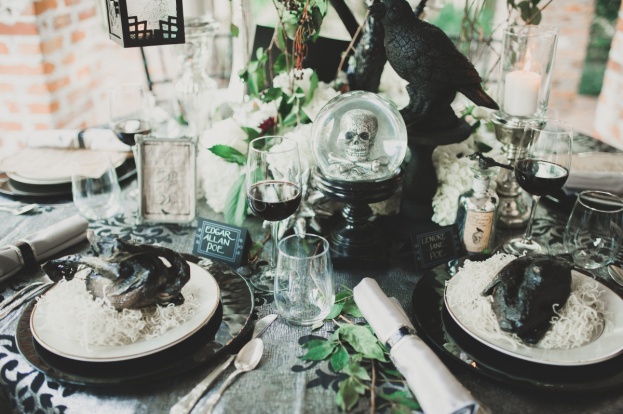 We hope you have a spectacularly spooky Halloween – we know that we will!
Featured Items: gold Belmont chargers   |    gold Chiavari chairs   |   French country chairs   |    black starburst chargers   |   black Chiavari chairs