If you're planning a big Fourth of July bash, we've got everything you need to make it memorable. You might be focusing on the food and guest list, but don't forget about the Fourth of July party decor! Fortunately, we have tons of great pieces that will help you incorporate some red, white, and blue into the party!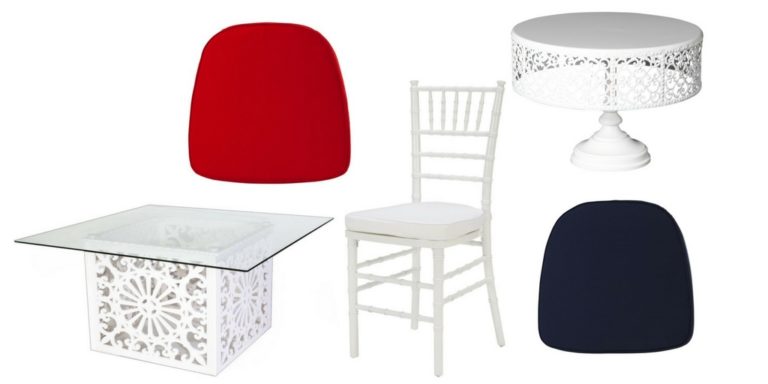 If you have your heart set on an elegant or glamorous look, then we have just what you need! Our white Chiavari chairs are a classic choice; just add red or navy blue pads for a bit of eye-catching contrast. Our geo glass top table is so stunning in person; your guests will rave about the design! Our geo cake stand pairs well with the geo glass top table, so let's add that in as well.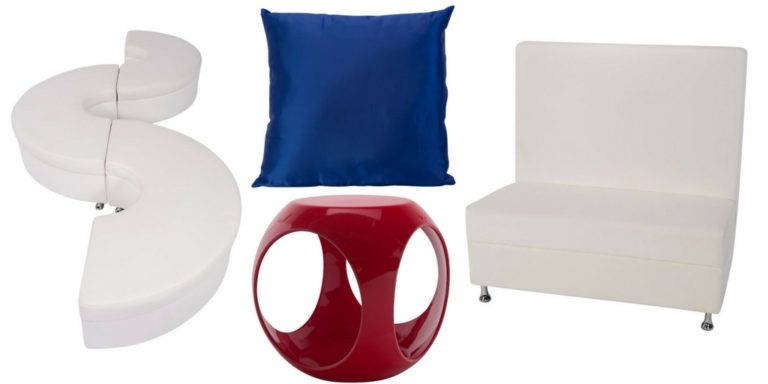 Opt for a modern touch with the furniture by adding our three white half banquets and 4-feet white mod furniture high back chairs, plus some navy color theory pillows and our red Rio accent table for a nice pop of color.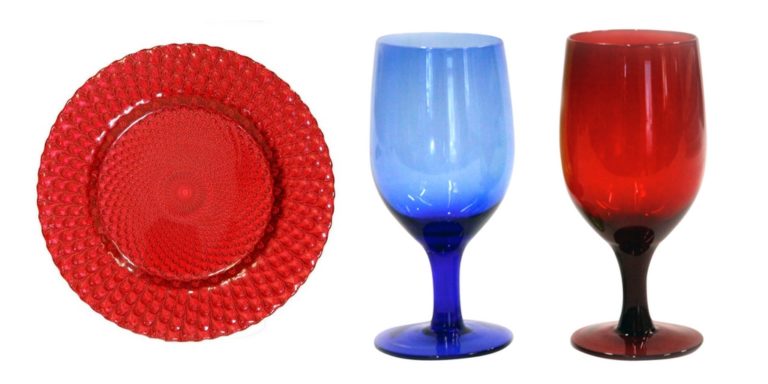 Keeping the larger furniture pieces to a clean white allows you to have even more fun with our red and blue accent pieces! Our red peacock glass chargers and ruby red goblets will create a striking effect on the tables, instantly drawing your guests' eyes. Adding cobalt blue goblets creates a mix-and-match look while also adding an extra layer of depth to your design.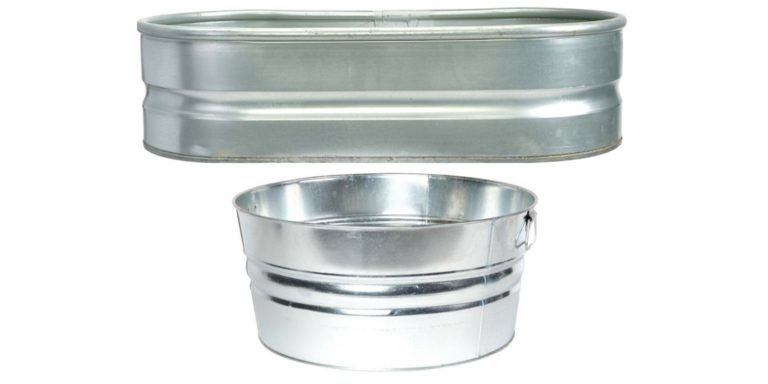 And of course, if you have goblets, you need drinks! Keep those drinks chilled in our oval metal beverage tub or round metal beverage tub.
We hope that you liked some of our favorite Fourth of July party decor ideas! Contact us today to learn more about our design and decor inventory, we can't wait to help make your Independence Day a success!