Shimmering Gold and Ivory: An Enchanting Bella Collina Wedding
As soon as you step onto the grounds at Bella Collina, it's clear why this venue is a favorite for couples getting married in Central Florida. Gabriela and Fabio had the most enchanting Bella Collina wedding, flawlessly coordinated by Blush by Brandee Gaar.
For their wedding rentals, our couple wanted romantic and classic pieces, opting for shimmering gold decor that glowed throughout the event. Keeping Gabriela and Fabio's vision in mind, we ensured that everything was set up according to their satisfaction; everything looked just right, and J. Lebron Photography certainly captured the decor's best angles!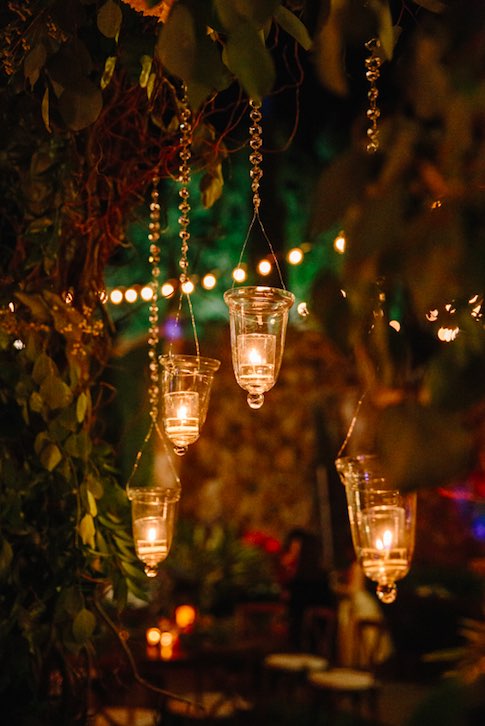 The ceremony was so perfect, like a fairytale come to life, and our bride and groom complemented each other well. Everyone was eager to hear them say "I do," and once they were officially married, it was time to party!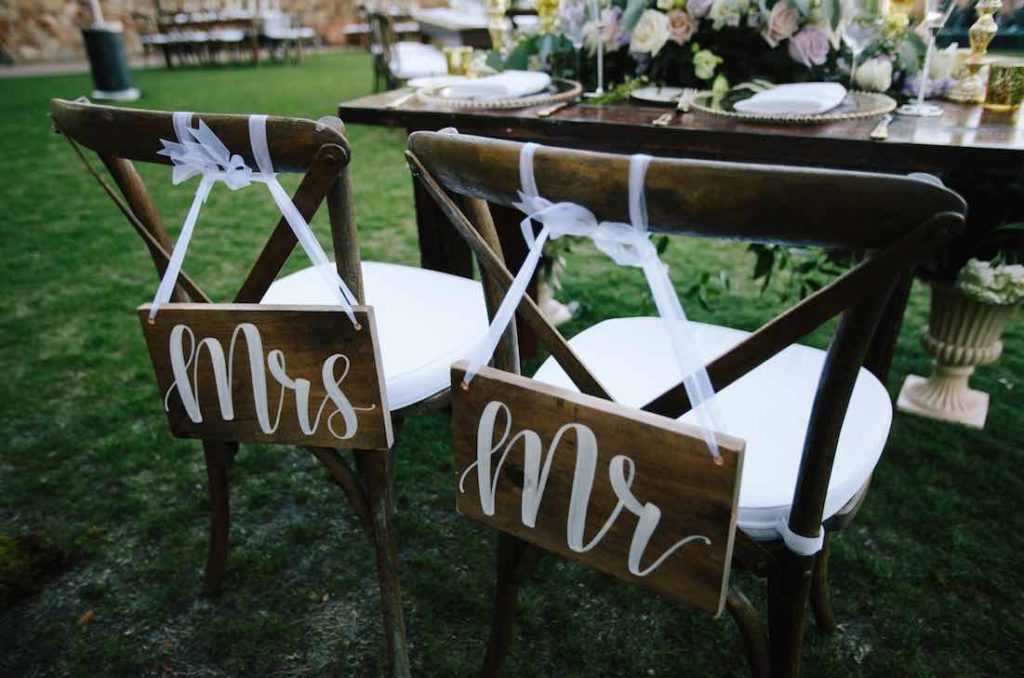 The intimate outdoor reception was the ideal denouement to Gabriela and Fabio's enchanting Bella Collina wedding. Candles glowed as the sun began to set, adorning the trees and lawn. The candlelight illuminated the couple's mahogany sweetheart table and the sparkling Baroque gold flatware.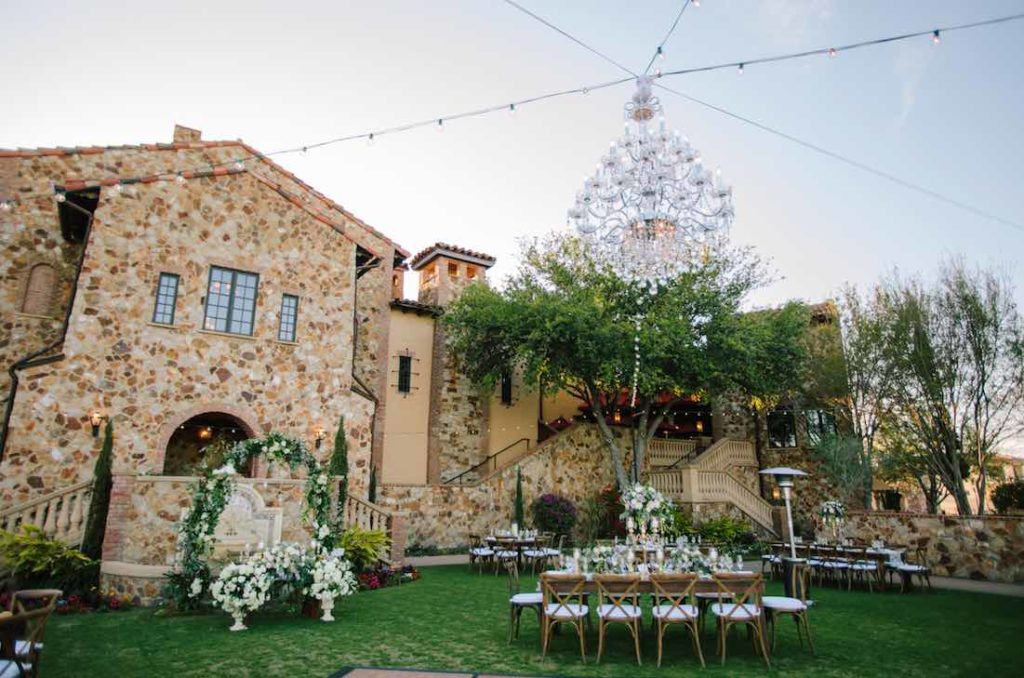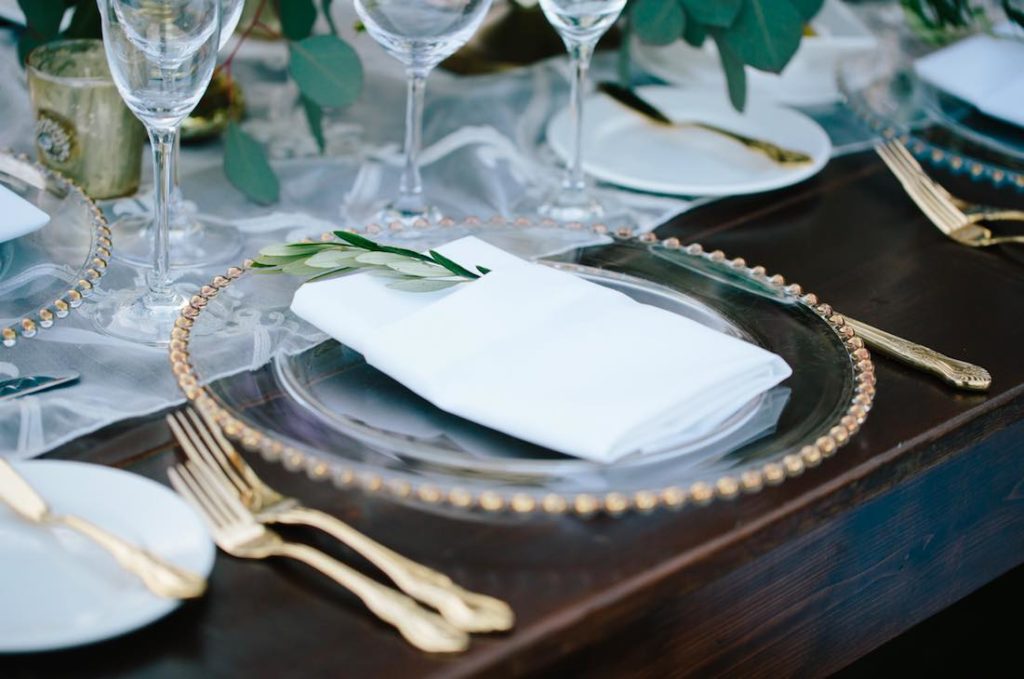 To enhance the soft and romantic look, we set the tables with a client favorite, gold round Belmont chargers. The bride and groom had fallen in love with our original French country chairs, the perfect accompaniment to the tables.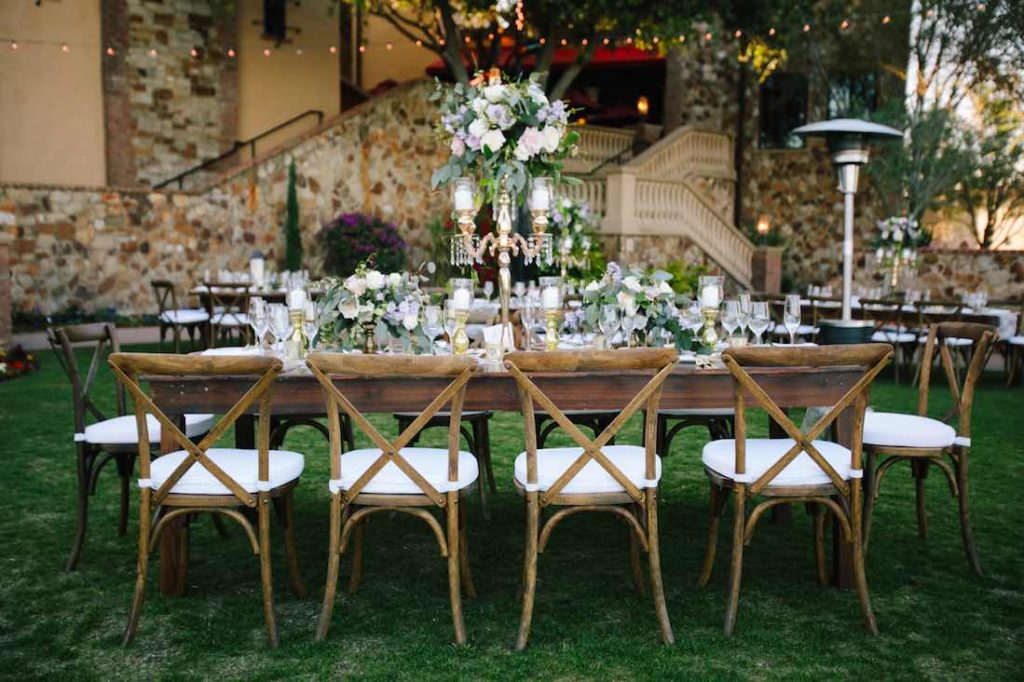 From start to finish, this wedding was a definite success. Congratulations again, Gabriela and Fabio! Thank you for trusting A Chair Affair to provide your dream wedding rentals!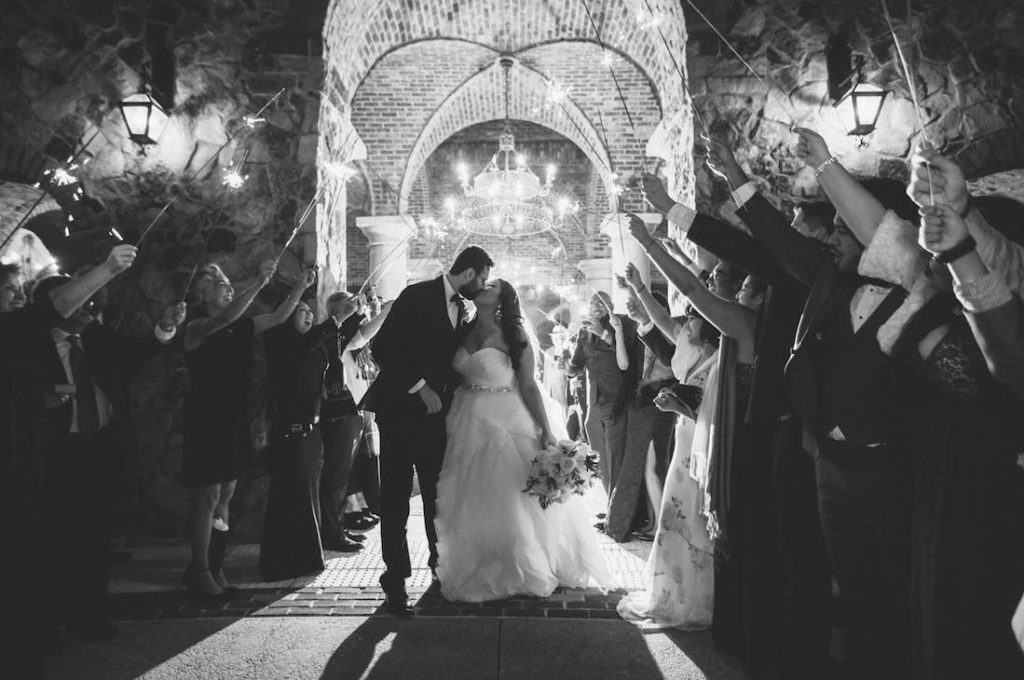 Featured items: French country chairs   |   French country pads (White)   |   gold round Belmont chargers   |   Baroque gold flatware   |   2 x 4 mahogany sweetheart farm table 
Vendors: Event Coordination: Blush by Brandee Gaar   |   Reception Venue: Bella Collina   |   Photographer: J . Lebron Photography   |   Videographer: Love and Lustre   |   Florist: Raining Roses    |   Ceremony Musician: Christine MacPhail   |   DJ/Band: Latin Ambition  / Soundwave Entertainment   |   Lighting: Kaleidoscope   |  Cake: Sugar, Sugar   |   Linens: Over the Top Rental Linens   |   Hair/Makeup: Kristy's Artistry Design Team   |   Photobooth: Soundwave   |   Transportation: VIP Wedding Transportation