Intimate Winter Park Rose Gold Casa Feliz Wedding
Events at Casa Feliz are always a pleasure; this intimate venue in the heart of Winter Park is a real beauty! So, when we were approached for Shequella and Evan's rose gold Casa Feliz wedding, we knew it would be a stunning affair!
Planned by Zoe of Pavone Events, every little detail of this rose gold Casa Feliz wedding was meticulously chosen and prepared, resulting in these gorgeous photos by Katelynn Carlson Photography.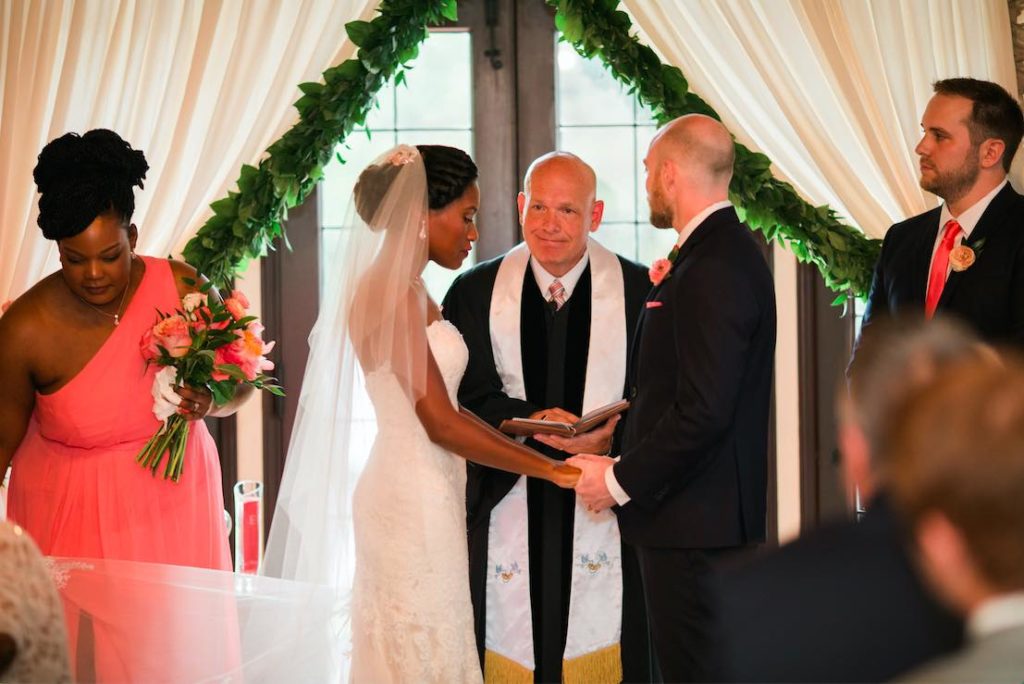 The couple's loved ones waited with bated breath as the time neared for the intimate indoor ceremony. Shequella was a vision as she entered the room, her beautiful gown outshined only by her beaming smile. Evan, dressed to the nines in a crisp navy suit, wore a matching smile. As they stood together and exchanged I Do's, the strength of their love was clear for all to see.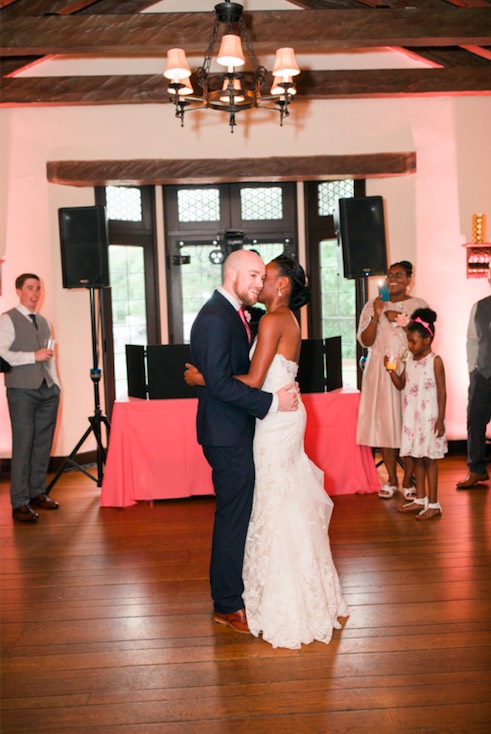 Once they were officially pronounced husband and wife, it was time to start the new phase of Shequella and Evan's life on an epic note: with lots of dancing and doughnuts, followed by a glowing outdoor reception.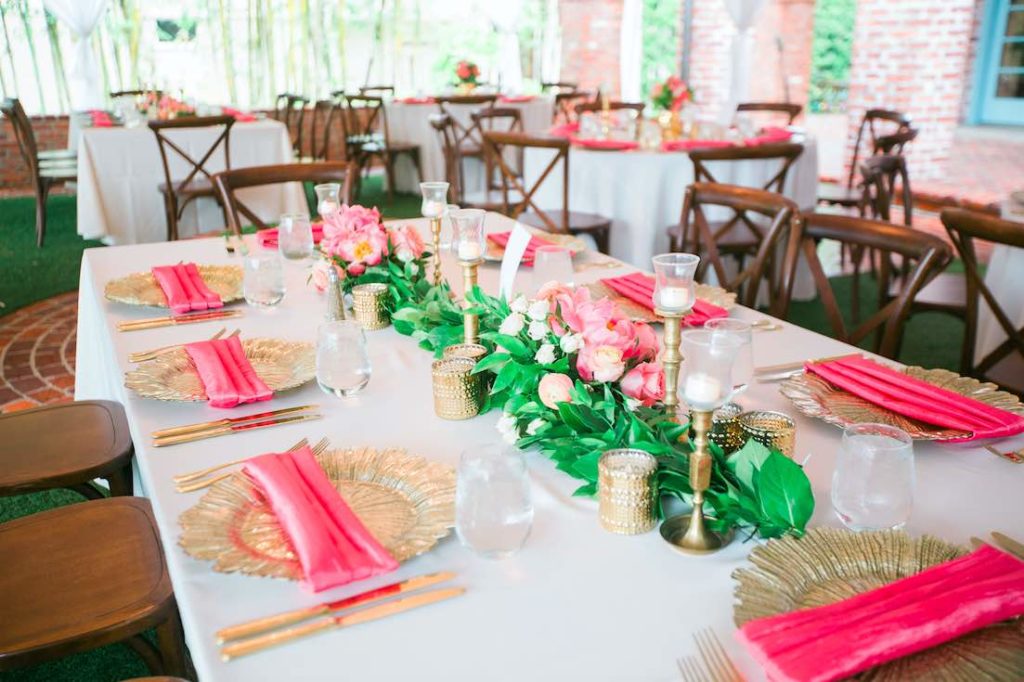 To complement the natural beauty of Casa Feliz and the rose gold accents throughout the event, we kept the decor simple but impactful. Guests sat at long folding tables adorned with fresh cream-colored linens, salmon-pink napkins, and sparkling gold sea sponge chargers.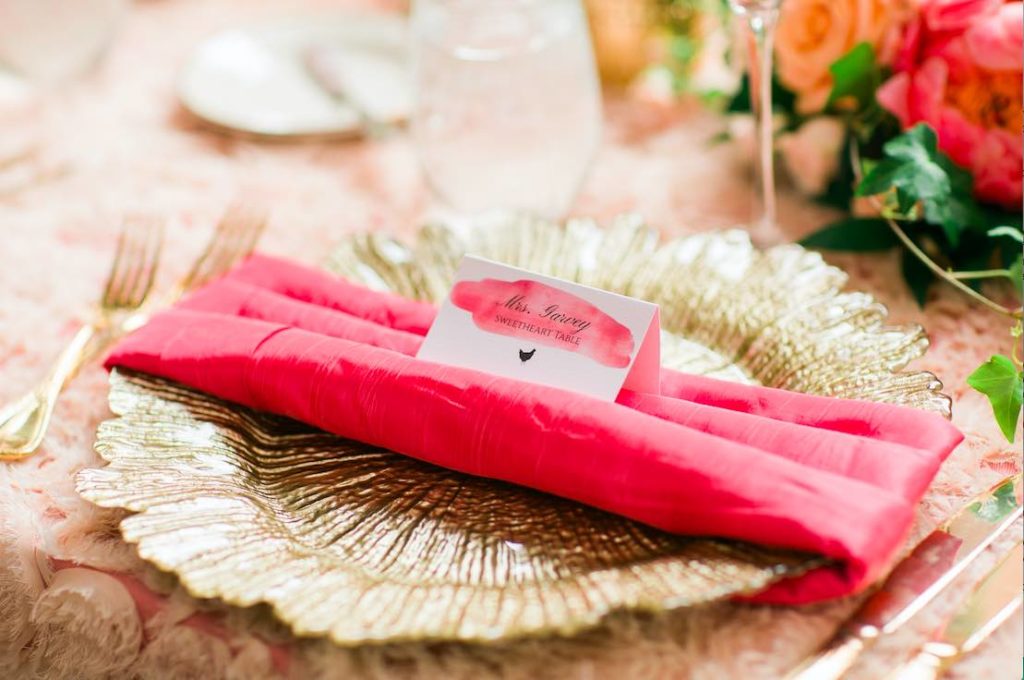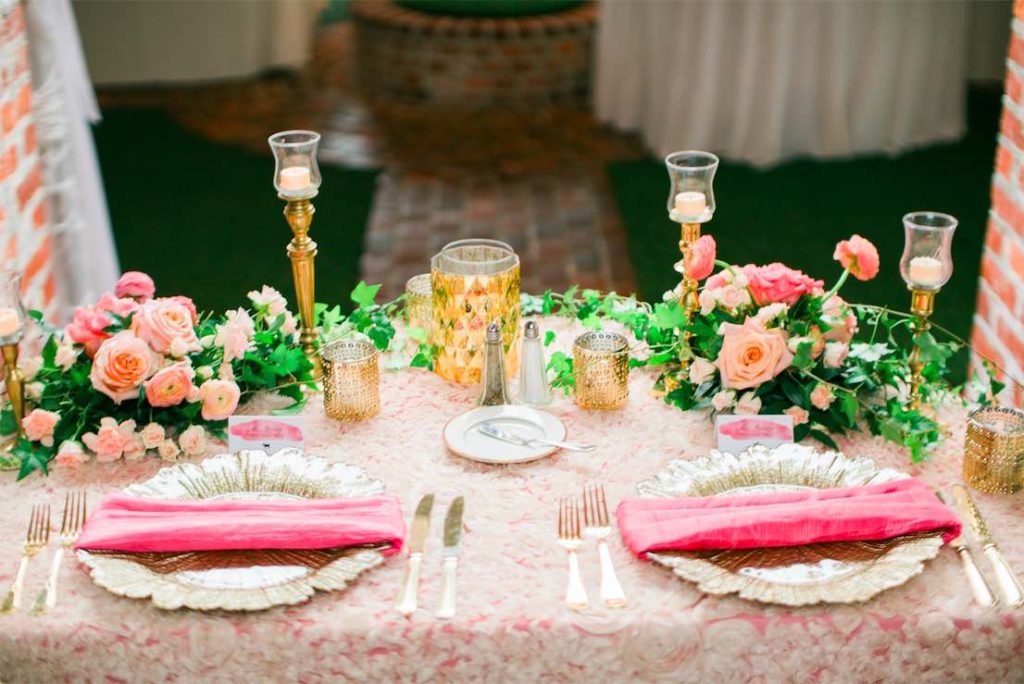 The time seemed to fly by, with heartfelt speeches, a delicious meal, and lots of happy memory-making. Overall, it was a perfect end to a beautiful beginning.
Congratulations again, Shequella and Evan! Thank you for choosing A Chair Affair; providing wedding rentals for your rose gold Casa Feliz wedding was an honor.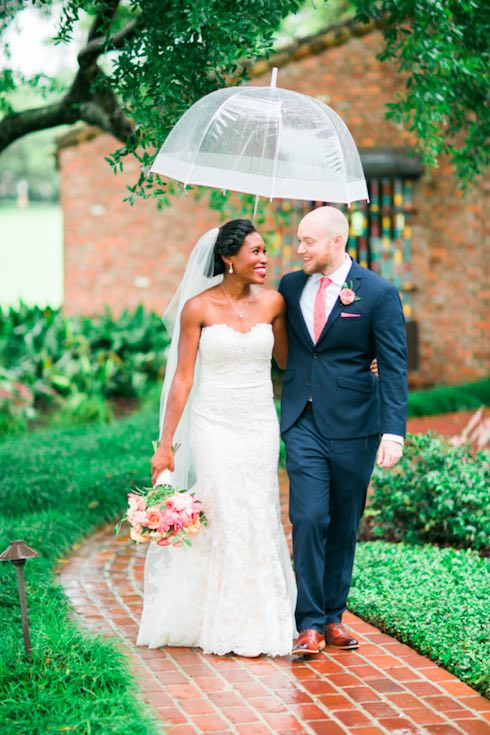 Featured items: 8 Super king folding tables   |   gold sea sponge chargers
Vendors: Venue: Casa Feliz   |   Planning: Pavone Events   |   Catering: Arthur's Catering   |   Officiant: Sensational Ceremonies   |   Hair and makeup: Hollywood Stylist Slay   |   Desserts: Hello Sugar Desserts  /  Sprinkles Cakes   |   Music: Luis Lefty Guitar   |   DJ: Our DJ Rocks   |   Floral: Fairbanks Florist   |   Linens: Connie Duglin Linens   |   Photography: Katelynn Carlson Photography