Alec and Elizabeth are our December drawing winners! This lucky couple will receive $500 off of their wedding rentals with us. Read their story below!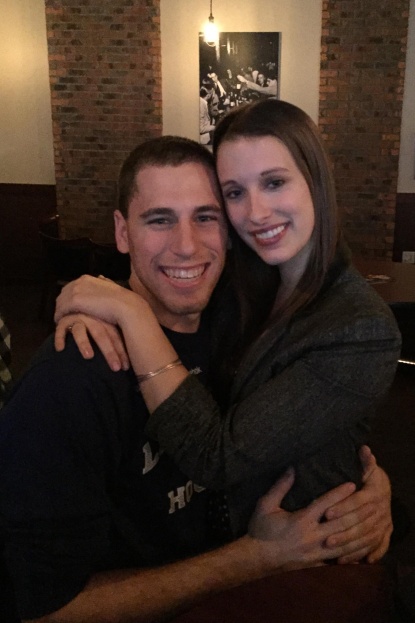 Where did you meet your fiancée? We met at the University of Central Florida.
How did you know he was the one for you? There was no specific "ah ha!" moment, opposites attract. I can't imagine my life without him, he's the calm to my crazy.
What are the things you have in common? We are both athletic and very competitive. We went to the same university and both were apart of Greek organizations. We both like to travel and love dogs (we have two, a beagle mix and a black lab). Both of our families are from New York/New Jersey.
How did he propose? He proposed on a ski trip in Colorado. We had a picnic in front of the fire in our room. He filmed the whole thing on a GoPro, it was awkward but cute!
What part of the wedding day are you looking forward to most? Other than marrying my best friend, I'd have to say celebrating with all our families and friends.
What inspired your wedding colors? Our wedding colors come from Alec's Fraternity. (Purple/black)
Would you like to enter to win $500 off of your wedding rentals with us? Click here to find out how!