We had an awesome time at the Bella Collina Luxe Bridal Show! Every event professional involved went all out, and it was a huge success!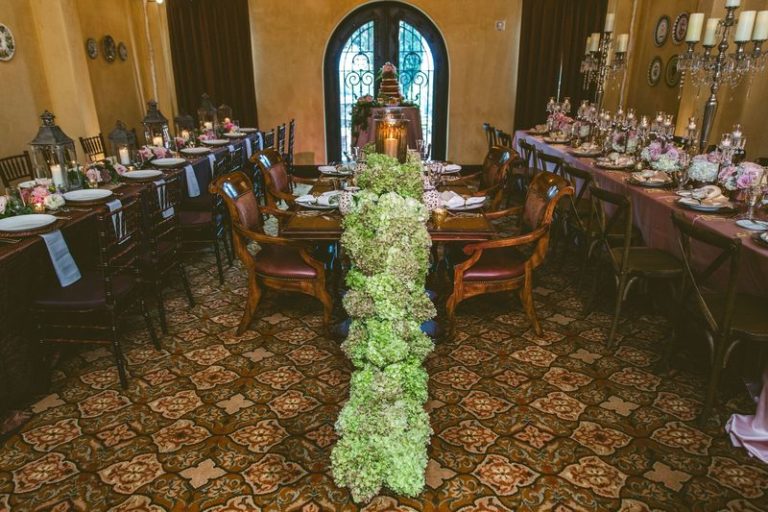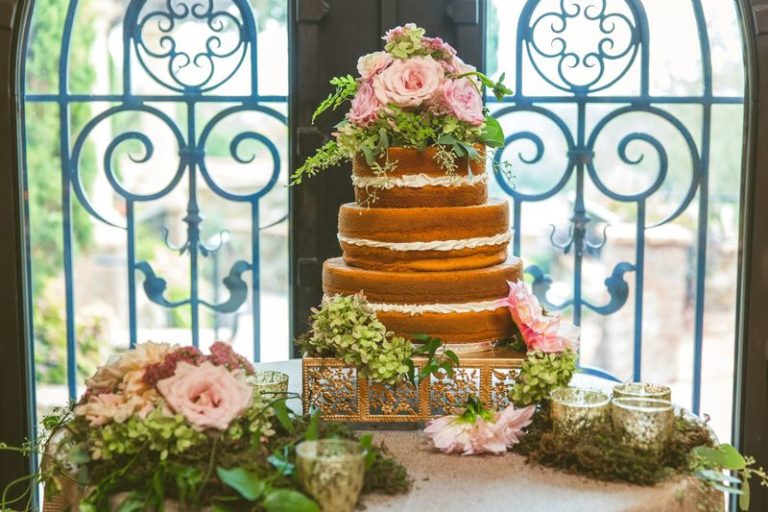 Concept Photography and Victoria Angela Photography were there to capture each and every detail, which they did with their usual skill and talent. We just can't get over these beautiful photos!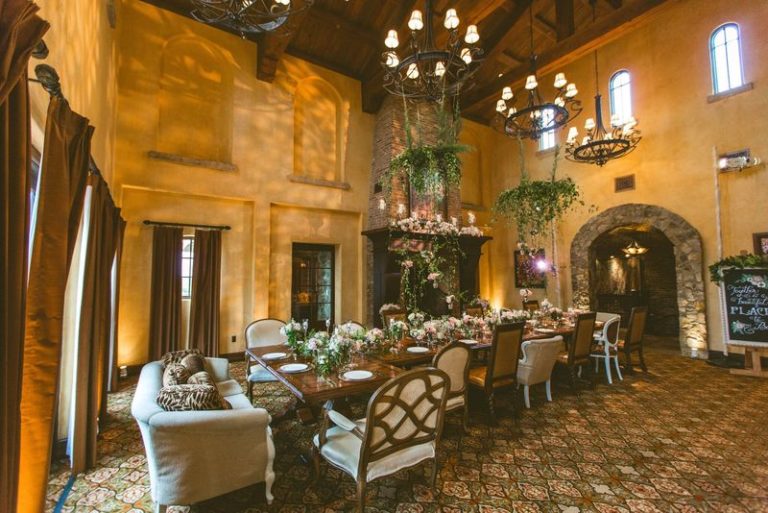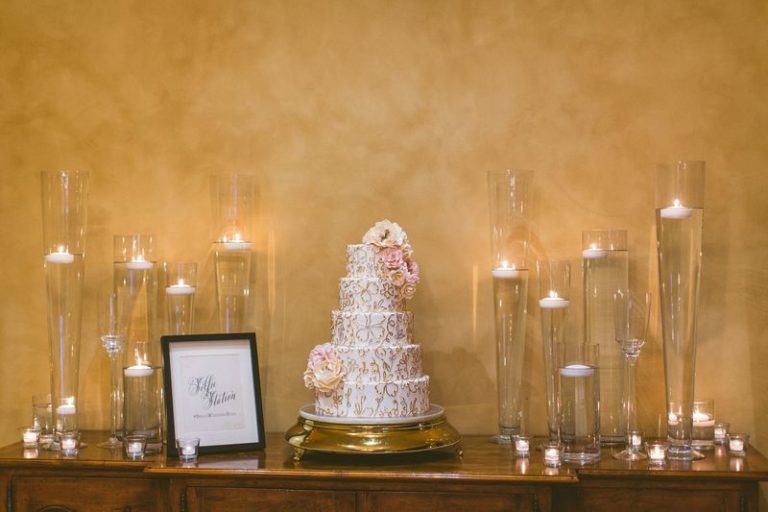 The room décor was absolutely stunning, and the effort that went into the table settings really paid off. The result was a show that was just gorgeous, full of fresh ideas and new inspiration.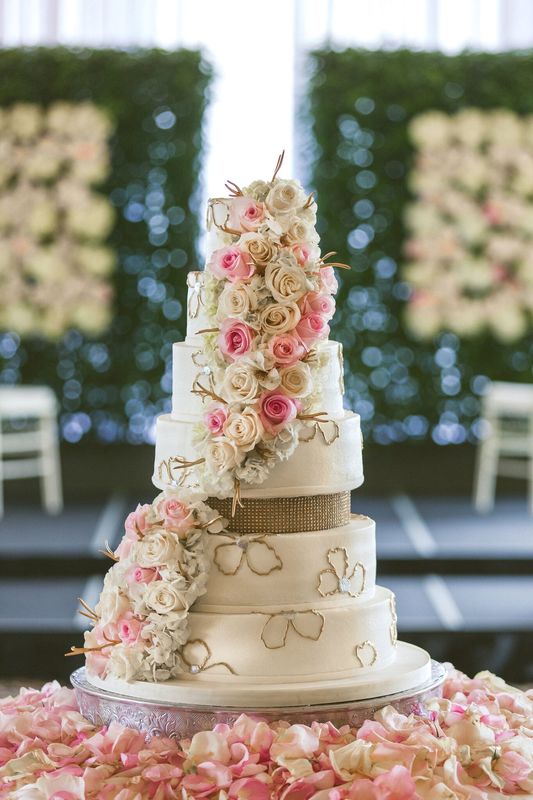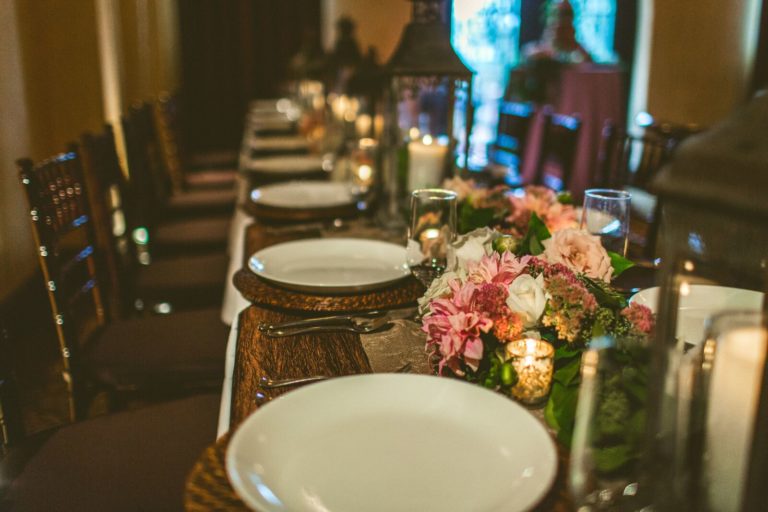 Bella Collina's indoor décor in beige tones and rich browns was complemented perfectly by our Mahogany Chiavari Chairs and French Country Chairs.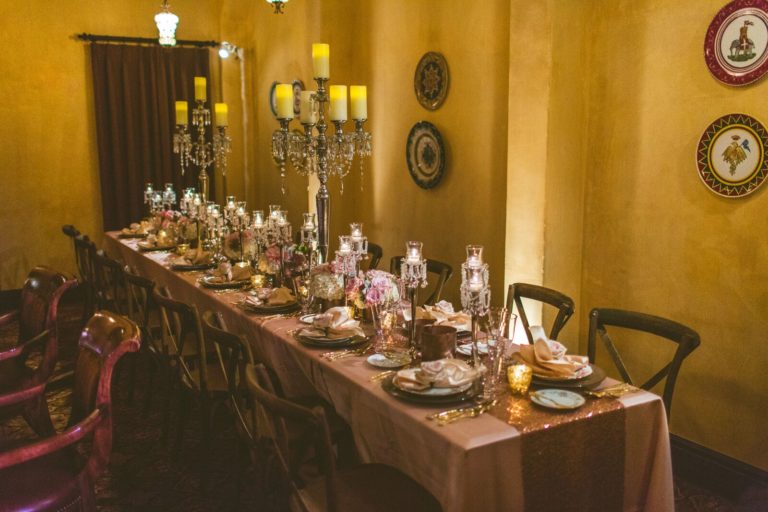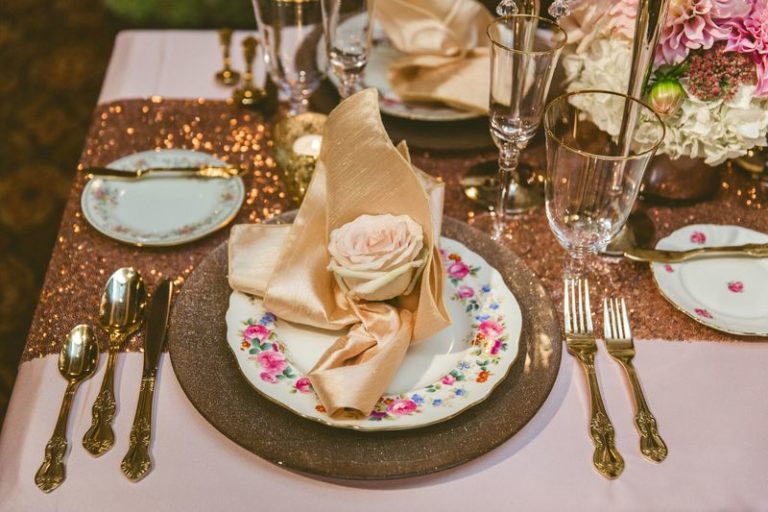 Floral arrangements by Lee James Floral Designs paired beautifully with Gold Rim Glass Chargers or Mismatched China and Gold Rimmed Glassware.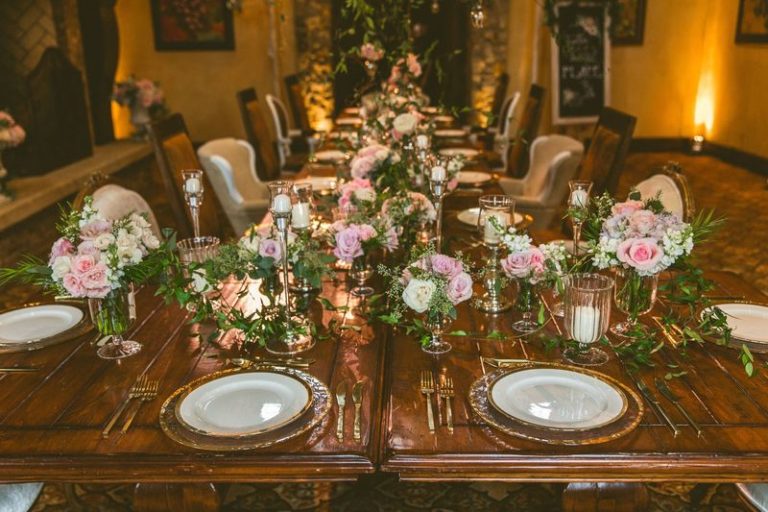 While our White Chiavari Chairs are bold yet sophisticated on their own, lush blooms and linens in pure white dressed them up wonderfully!
Lighting by Kaleidoscope Event Lighting created a warm, romantic aura with candles and lanterns, with our Wicker Chargers for an elegant finish.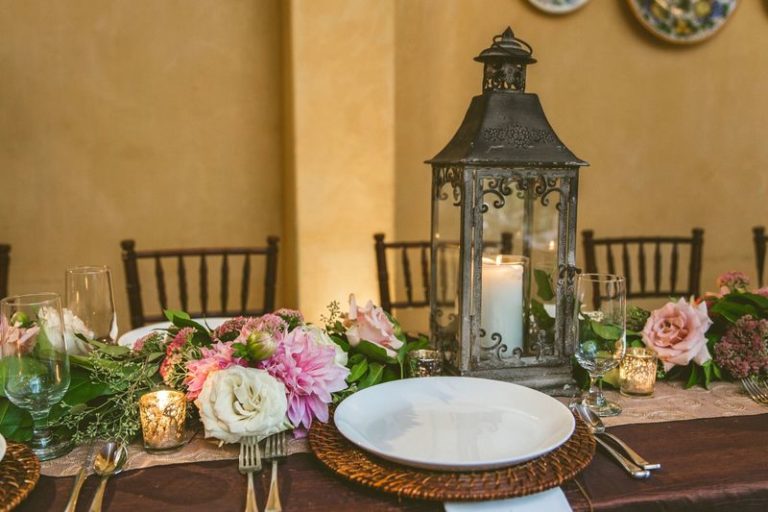 All in all, the bridal show was fun and classically beautiful, filled with great vendors and special, delicious treats. We can't wait for the next one!
Featured Items: Mahogany Chiavari Chairs   |   French Country Chairs   |   Gold Belmont Glass Chargers   |   Gold Rim Glass Chargers   |   Mismatched China   |   Gold Rimmed Glassware   |   White Chiavari Chairs   |   Wicker Chargers
Vendors: Bella Collina   |   Concept Photography   |   Victoria Angela Photography   |   Blush by Brandee Gaar   |   Chalk Shop   |   Dogwood Blossom Stationery   |   Get Lit Productions   |   Harpist Christine MacPhail   |   Kaleidoscope Event Lighting   |   Kirby Rental   |   Lee James Floral Designs   |   LeJeune Artistry   |   Luxecine   |   Our DJ Rocks   |   Party Flavors Custom Cakes   |   Raining Roses Productions   |   Solutions Bridal Designer House   |   Soundwave Entertainment   |   Two Sweets Bake Shop   |   Vangie's Events of Distinction