The Downtown Wedding Crawl is the ultimate bridal event and luxurious experience, and we had the pleasure of sponsoring it! On January 14, 2017, guests had the chance to explore three amazing venues in Downtown Orlando, all elaborately decorated for the future brides and grooms.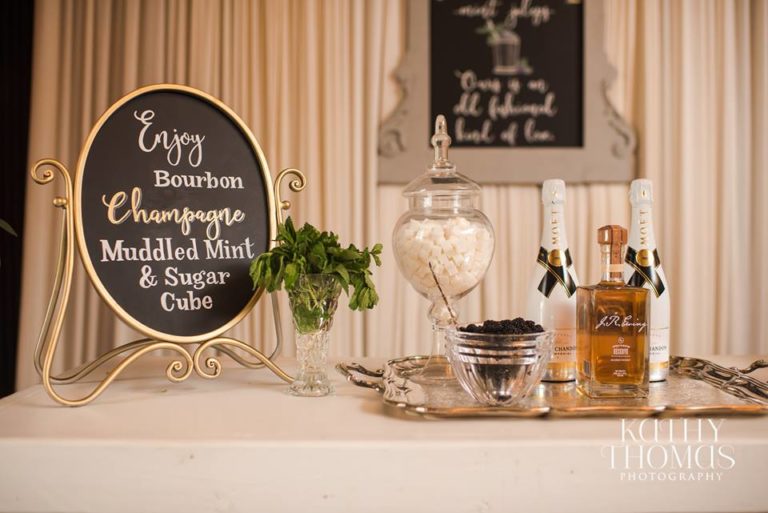 After checking in at The Citrus Club, attendees had the option of taking a shuttle to the other two venues, The Grand Bohemian and The Mezz. Brides who visited The Grand Bohemian were treated to stunning displays from leading wedding vendors, including our very own team from A Chair Affair!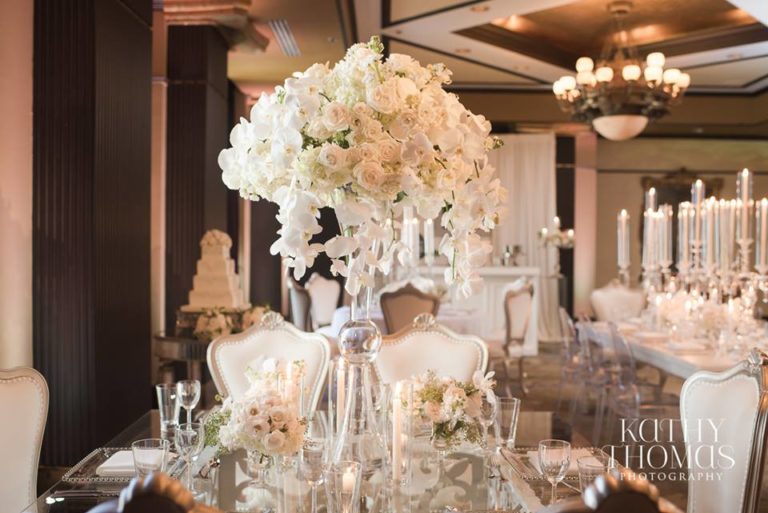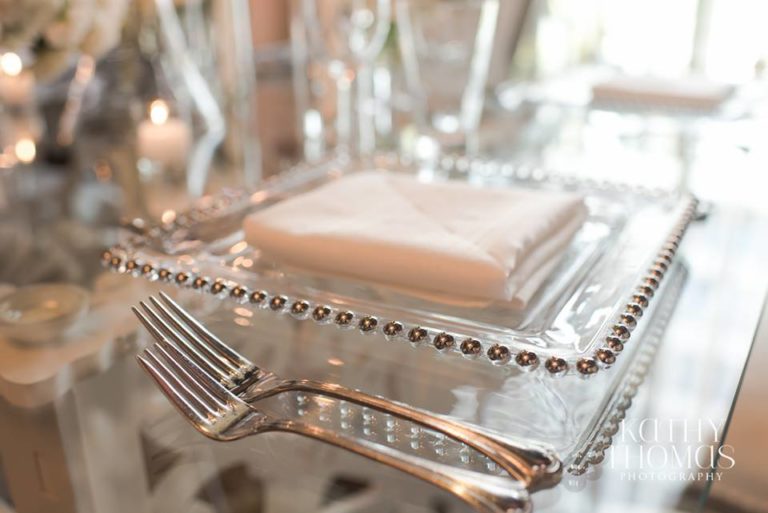 Arrangements of ivory flowers towered high upon our Geo Glass Top Table, complementing the Square Silver Belmont Chargers sitting atop the glass surface. Our Geo Glass Top Table is beautiful on its own, but it all came together in a stunning finish!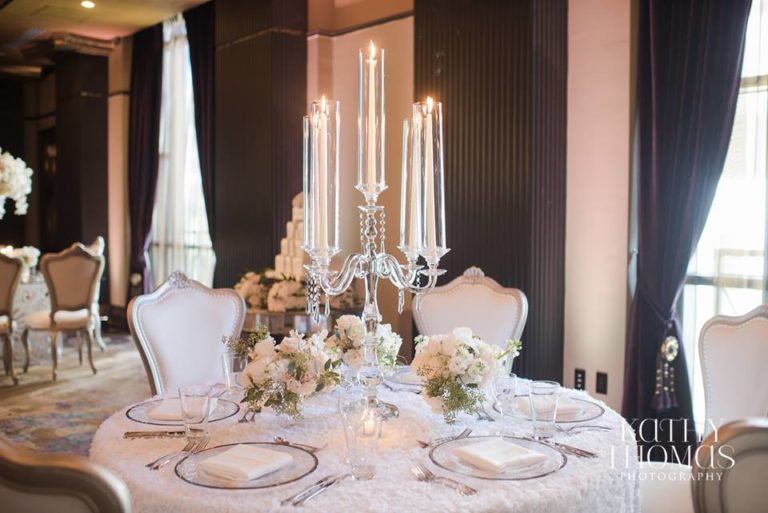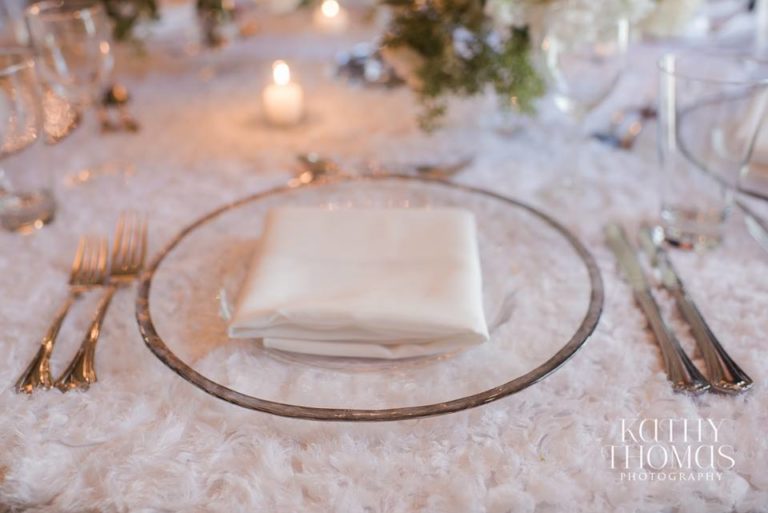 Tall, crystal-clear candelabra adorned our Chameleon Table, while Silver Rim Chargers and our Ghost Chairs completed the look. This table was all beautiful crystal and classic glamor, and with a little candlelight, it was simply breathtaking!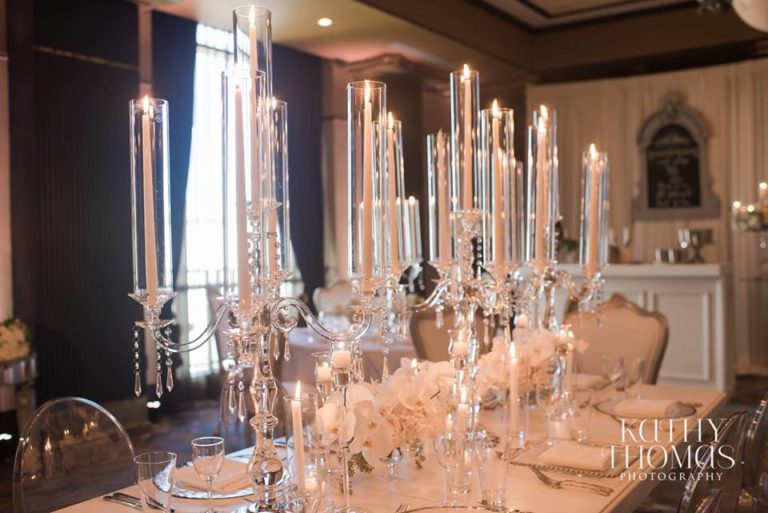 Speaking of candlelight: one of the most stunning sights of the day was our Mahogany Farm Table topped with assorted tea candles and our Wood Table Numbers. For a touch of contrast, we added our Rose Gold Glass Chargers, Brushed Gold Flatware and Gold Chiavari Chairs. The combination of mahogany and shimmering metals was warm, elegant, and beautiful!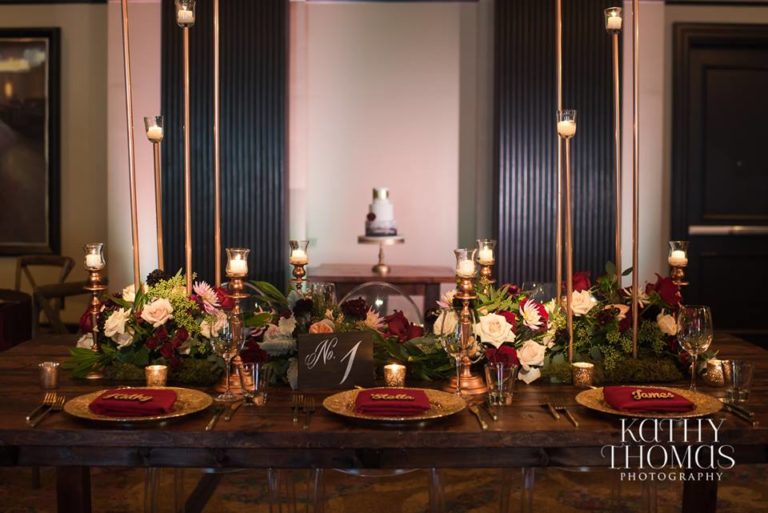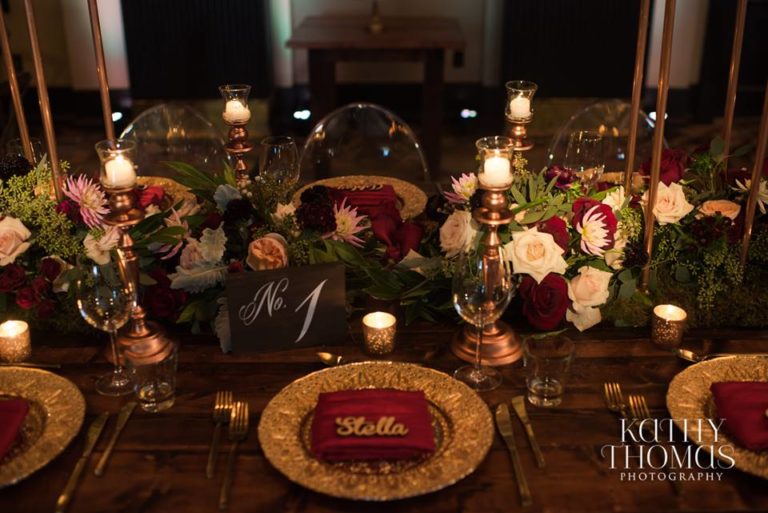 Our round mahogany tables had a similar tablescape, with rich burgundy linens and our French Country Chairs. This look exuded elegance, warmth, and classic fairytale romance!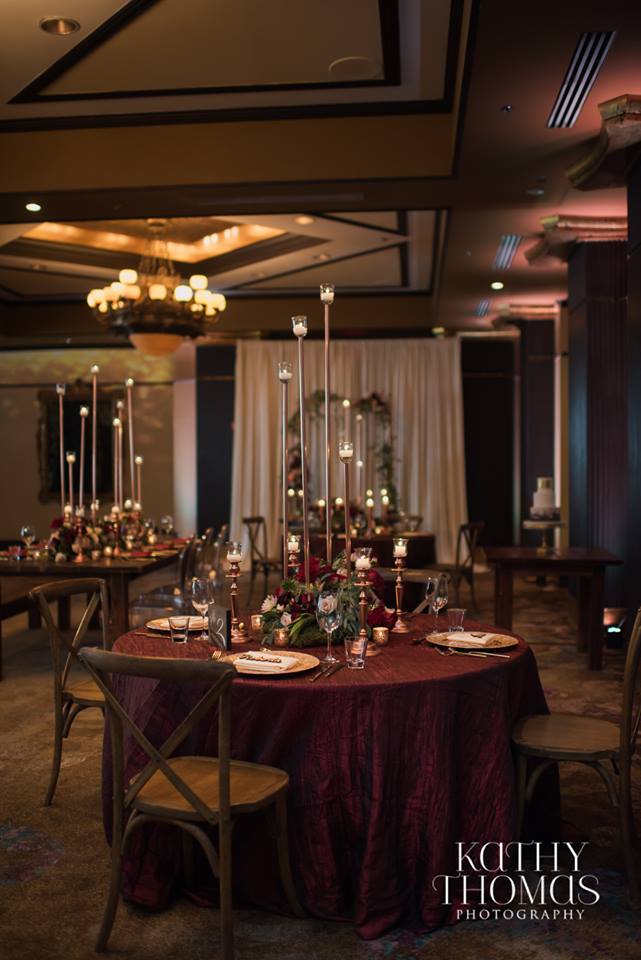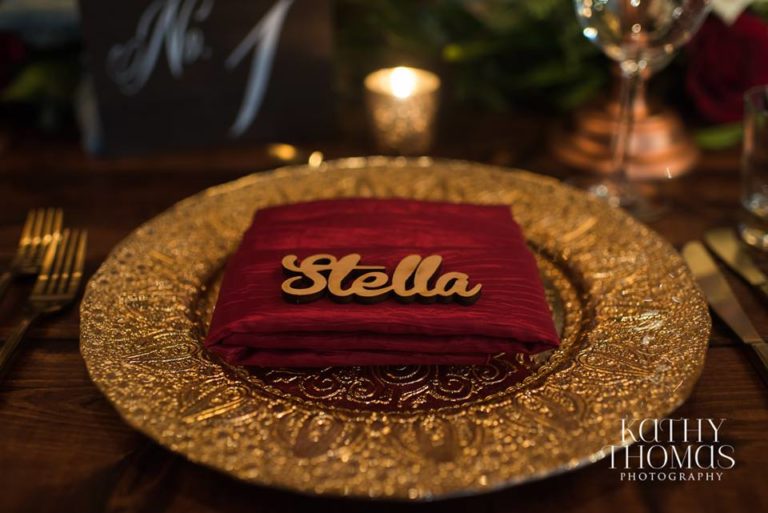 The Downtown Wedding Crawl really was an amazing, luxurious experience. The hours seemed to fly by, but the memories of the day and these gorgeous photos will keep us content till next year!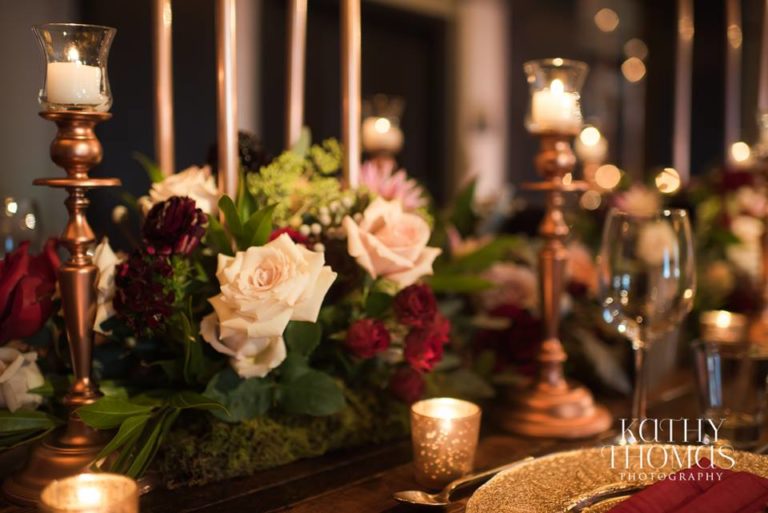 Featured Items: Chameleon Tables    |    Geo Glass Top Table    |     Silver Rim Glass Chargers    |   Silver Square Belmont Chargers   |   Mirror Finish Table   |   Mahogany Farm Tables    |    Brushed Gold Flatware   |   Rose Gold Glass Chargers   |   Wood Table Number    |    Ghost Chairs   |   Mahogany Benches   |    Gold Chiavari Chairs    |    French Country Chairs   |   Brushed Gold Flatware  |  Cosmo Bar
Vendors: Kathy Thomas Photography   |    Weddings Unique   |   DJ Jacob Towe   |   Raining Roses Productions   |   Luma Bridal   |   Party Flavors Custom Cakes   |   Solutions Bridal   |   VIP Wedding Transportation   |   Sensational Ceremonies   |   Chalk Shop Events   |   A Chair Affair   |   James Rayner Films   |   Kessler Collection   |   iSnapFun   |   Isabella Woods – Diane Horowitz Travel Consulting   |    The Citrus Club   |   The Mezz   |   The Grand Bohemian