Mazol Tov, Hank!
Hank's love of baseball was the highlight of his coming of age Bar Mitzvah celebration.  A baseball theme was incorporated into the tables, decor, activities, and even his yarmulke.  Family and friends had so much fun gathering to honor Hank as he reached this momentous milestone.  The Winter Park Events Center hosted  Hank's Baseball Bar Mitzvah.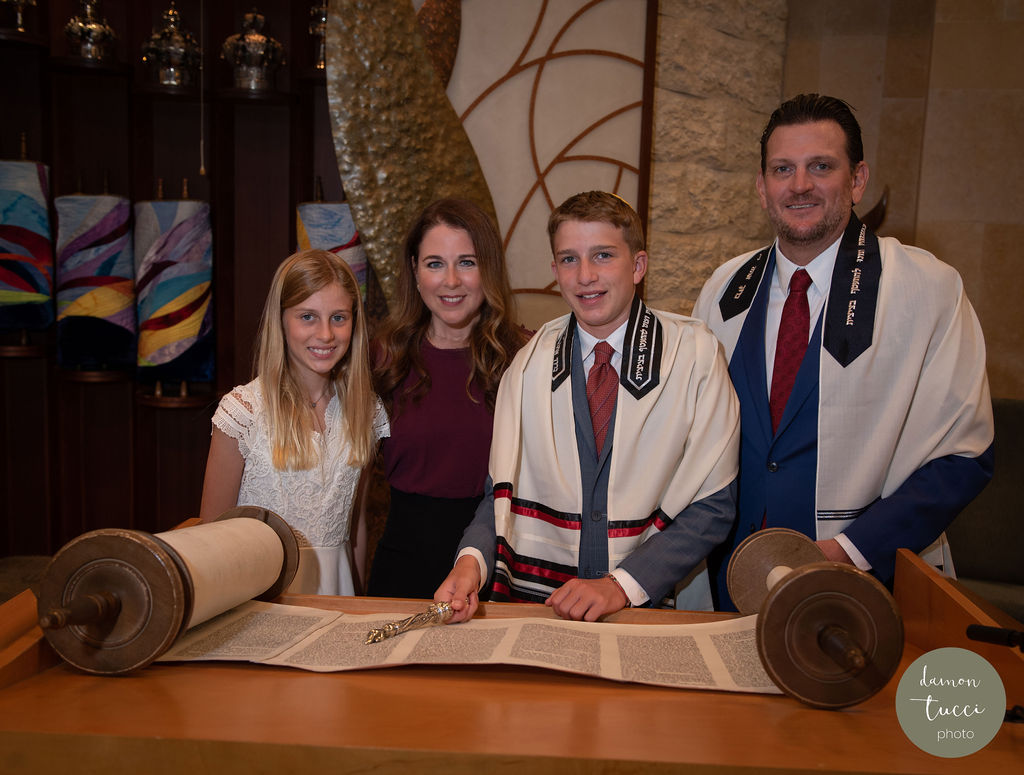 Go Team Hank!
An awesome baseball poster of Hank greeted guests at the reception and an inflatable speed pitching booth was a hit with all his friends. Hank looked especially dashing dressed in a red tuxedo jacket trimmed in black with a black bow tie. A bright yellow yarmulke featured his favorite baseball team from West Virginia University.  Hank's mom, dad, and sister also dressed in the theme colors.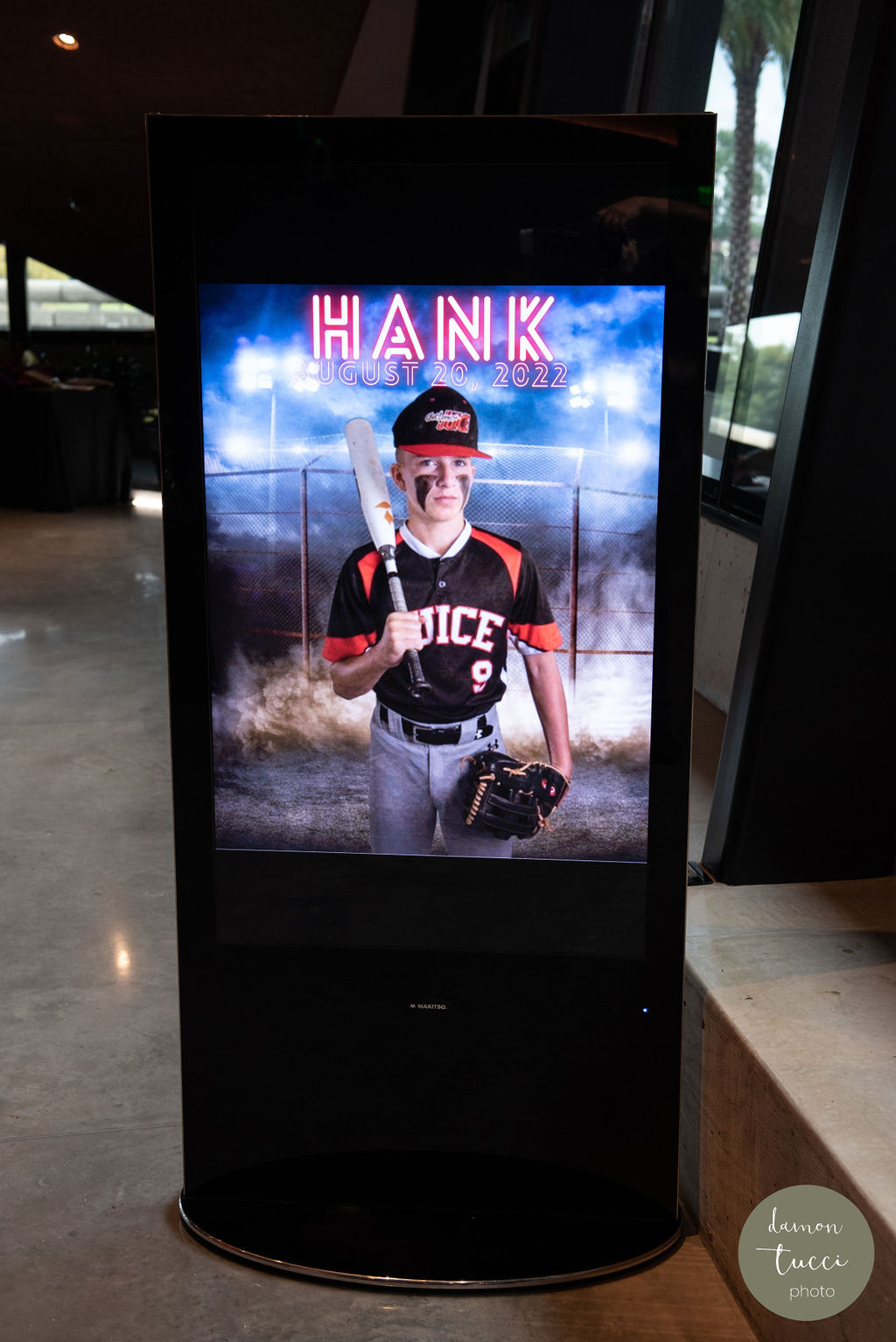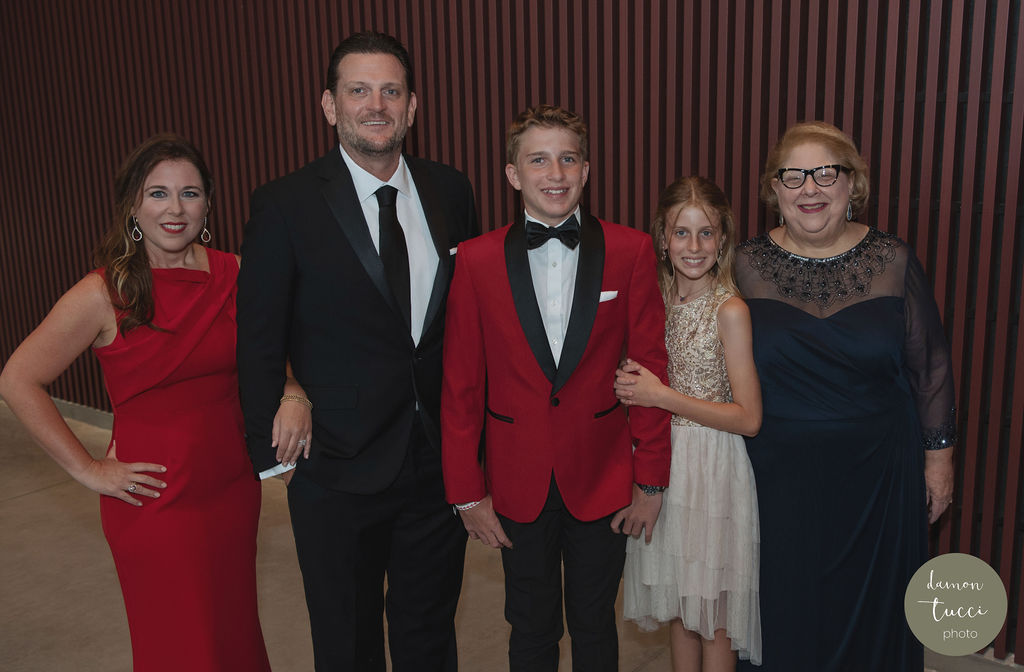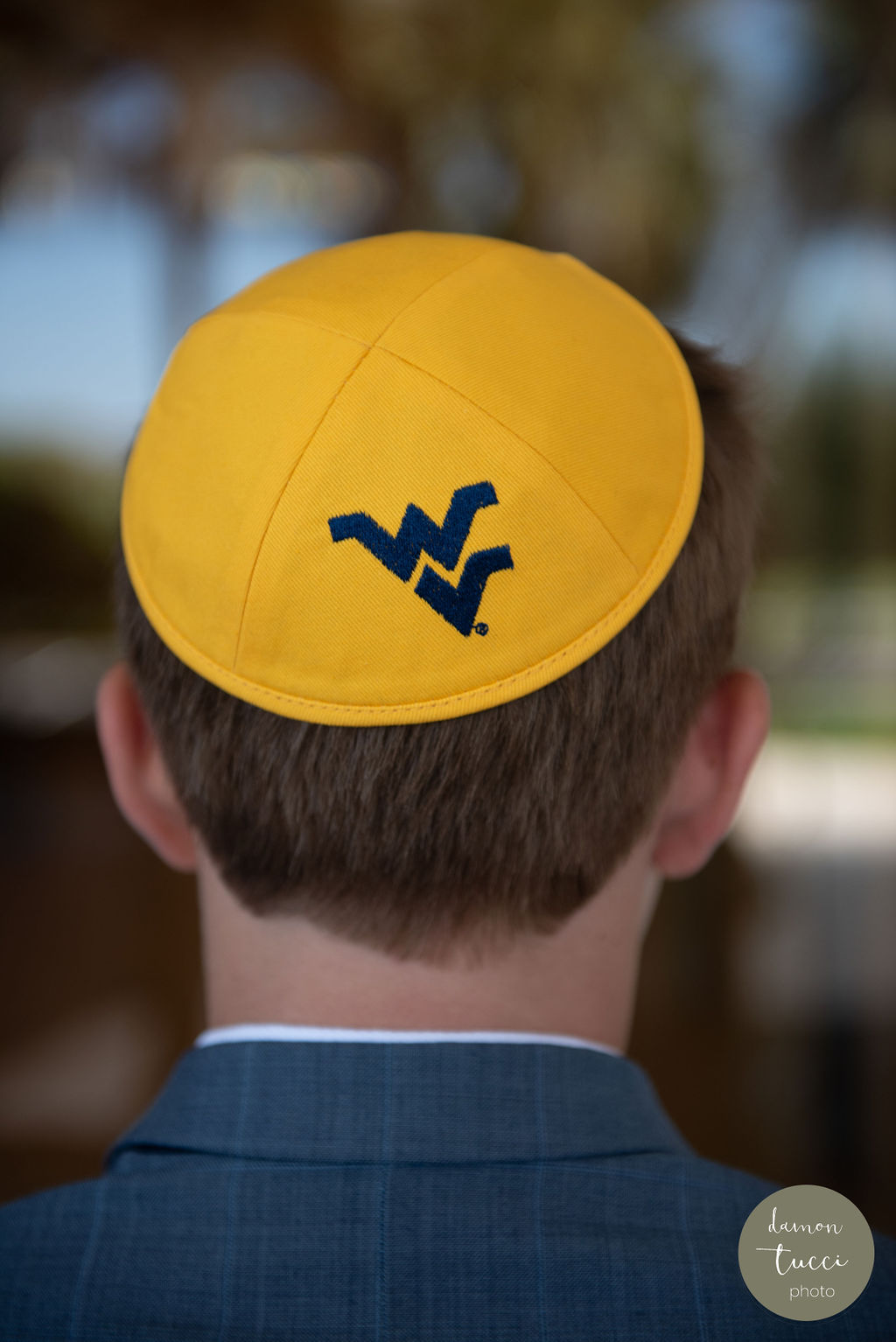 Time to Celebrate
Red accents and baseball bats took center stage on the tables.  Our Red and Black Weave Chargers popped against the black tablecloths while traditional red roses, white calla lilies, and greenery sat high atop the clear vases filled with baseballs and bats.  Even the table numbers were made to look like baseballs!
Popcorn and Stadium Treats
Guests snacked on a popcorn bar full of traditional game day treats.  Instead of one large cake, smaller baseball cakes complemented the theme perfectly and attendees were able to take home goody bags of candy to help remember the Baseball Bar Mitzvah.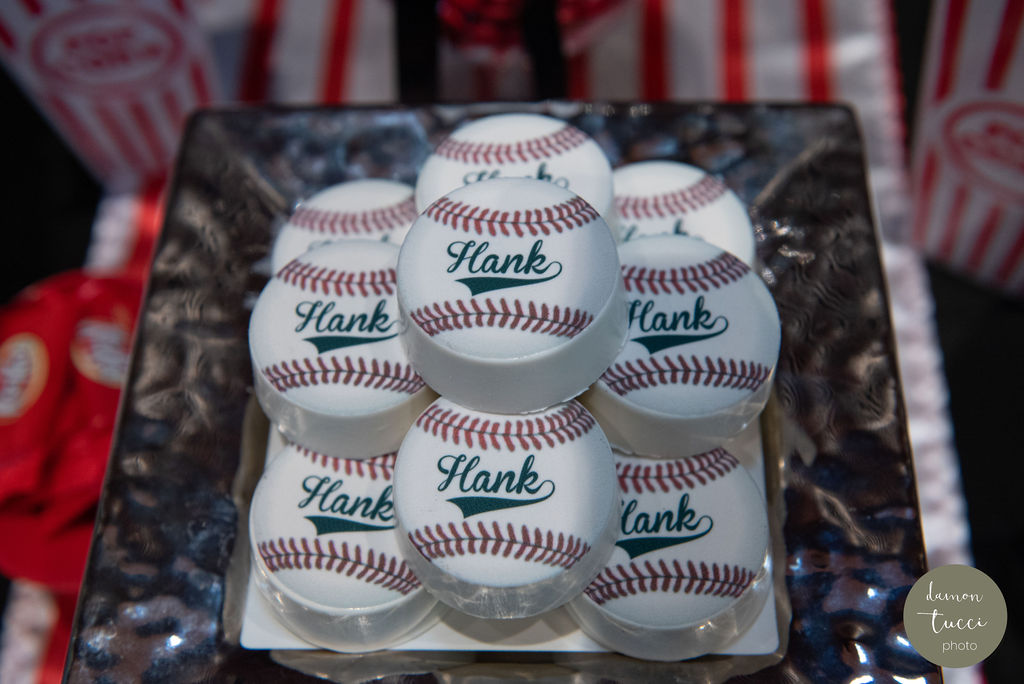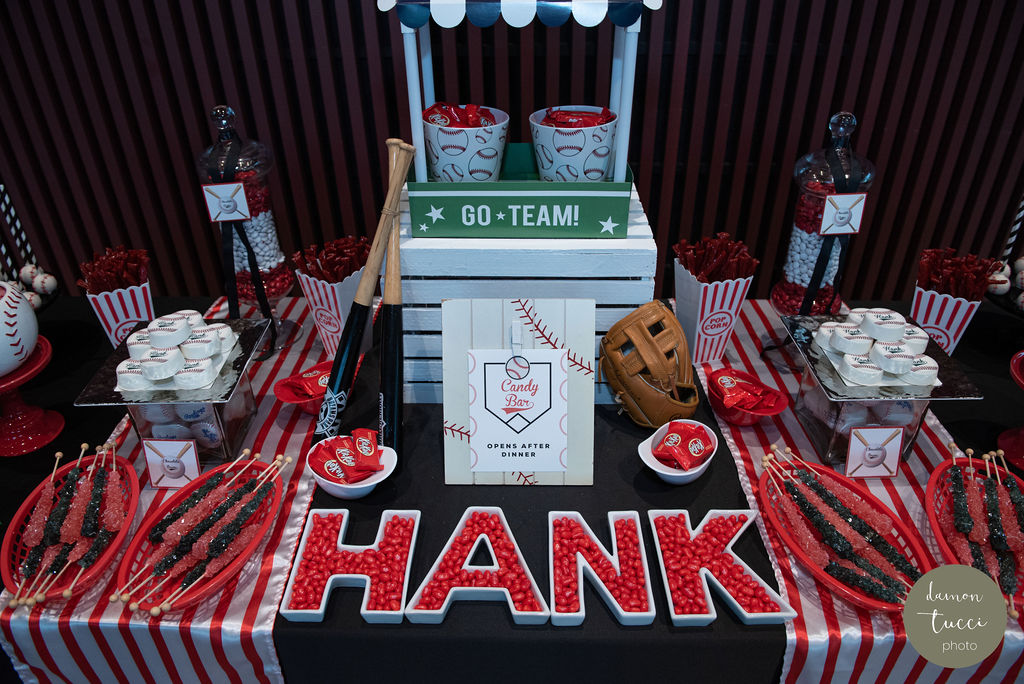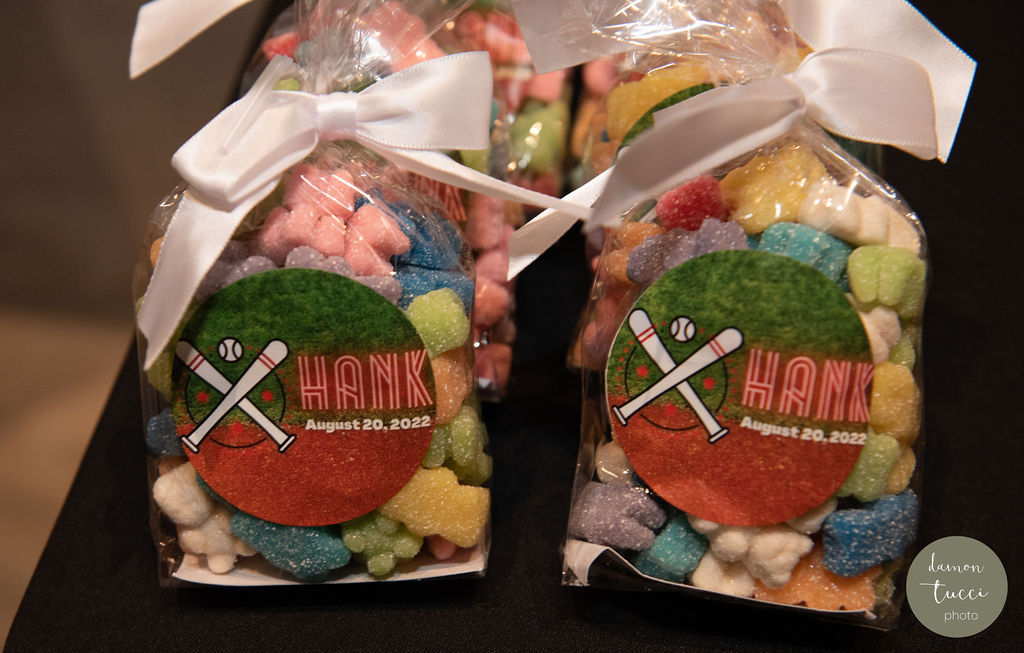 The Hora Dance
Guests took to the dance floor and participated in the traditional Hora Dance.  Hora means to circle and guests are invited to come together over the family to lift them into the air and our Grande Upholstered Arm Chair was the perfect choice for this fun memory.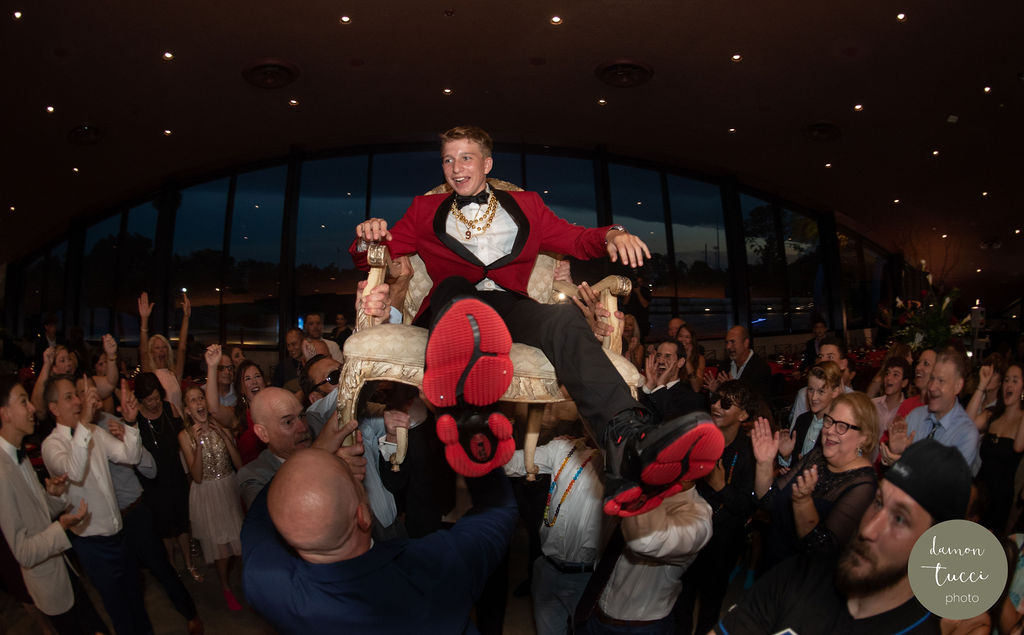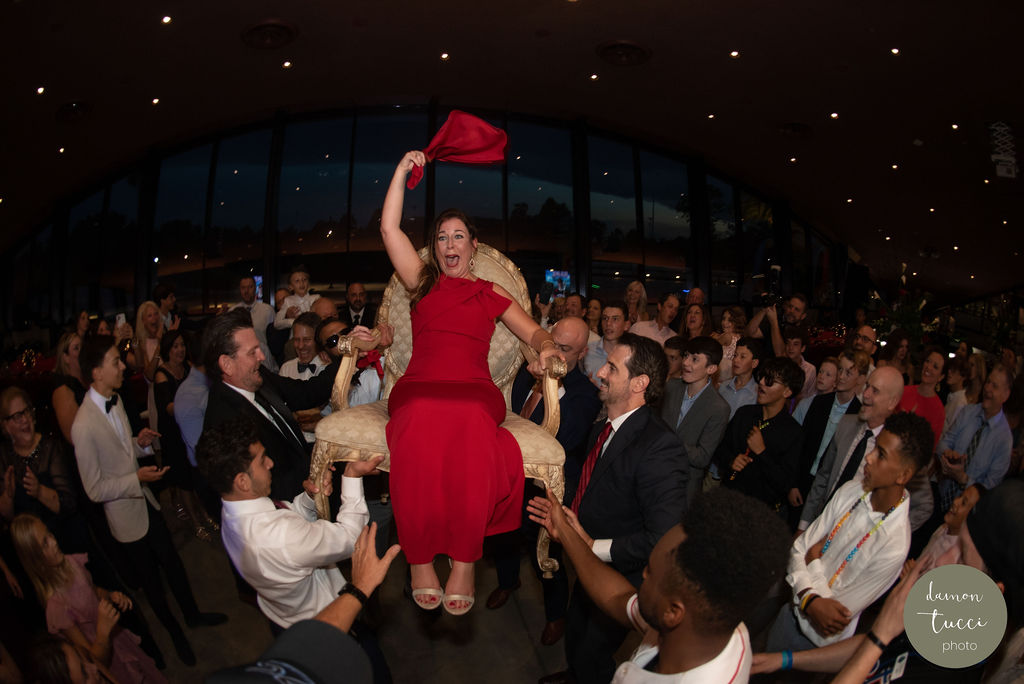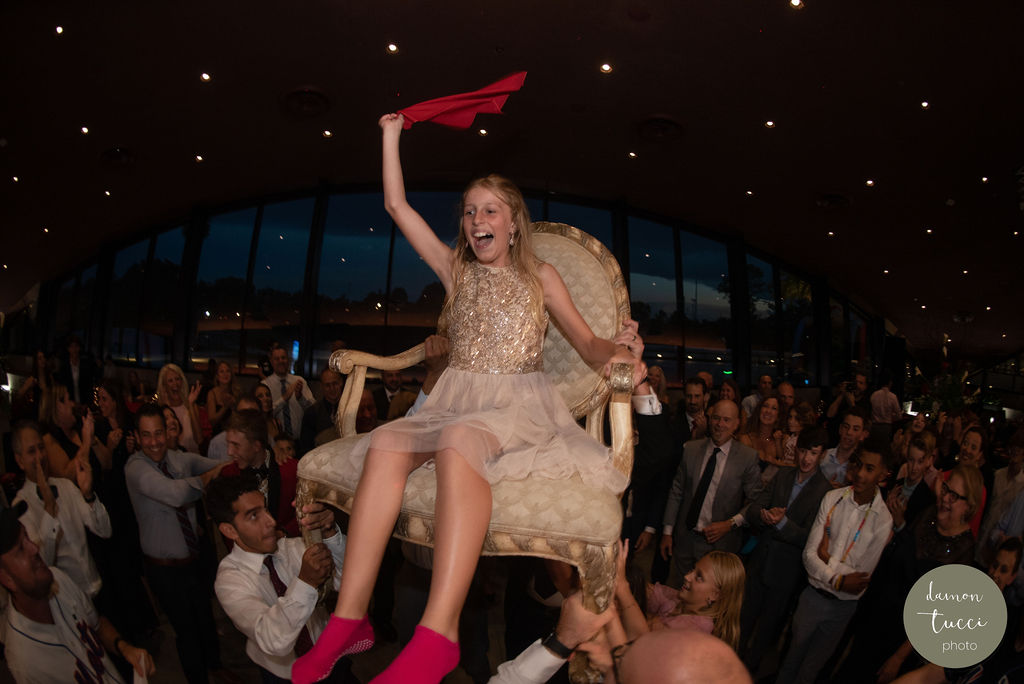 Congratulations, Hank!  What a fun party!  We are so honored to be included in your Baseball Bar Mitzvah.  Mazol Tov!
Event Planner: Michelle Butler Events | Venue: Winter Park Events Center | Photographer: Damon Tucci Photography | Rentals: A Chair Affair | Catering: Arthur's Catering  and Florida Candy Buffets | Florals: Lee Forrest Design | Entertainment: Fun Planners