Camp Koyfman – A summer Camp-Inspired Mitzvah
This was one epic summer camp-inspired Mitzvah, and we loved being a part of it!
The Alfond Inn had been transformed into Camp Koyfman for this unique Mitzvah, with corresponding decor and details, all captured by Scott Watt Photography.
Laurie Anne Campbell of Bliss Event Design acted as our camp director for the day, taking care of everything while we got set up.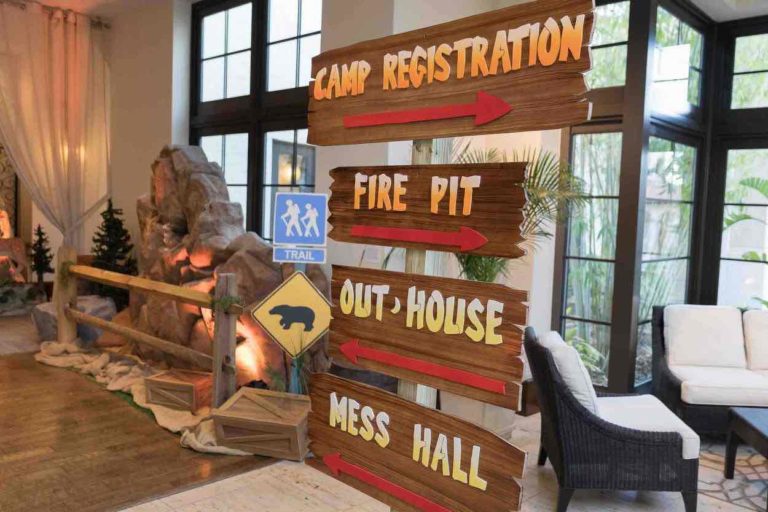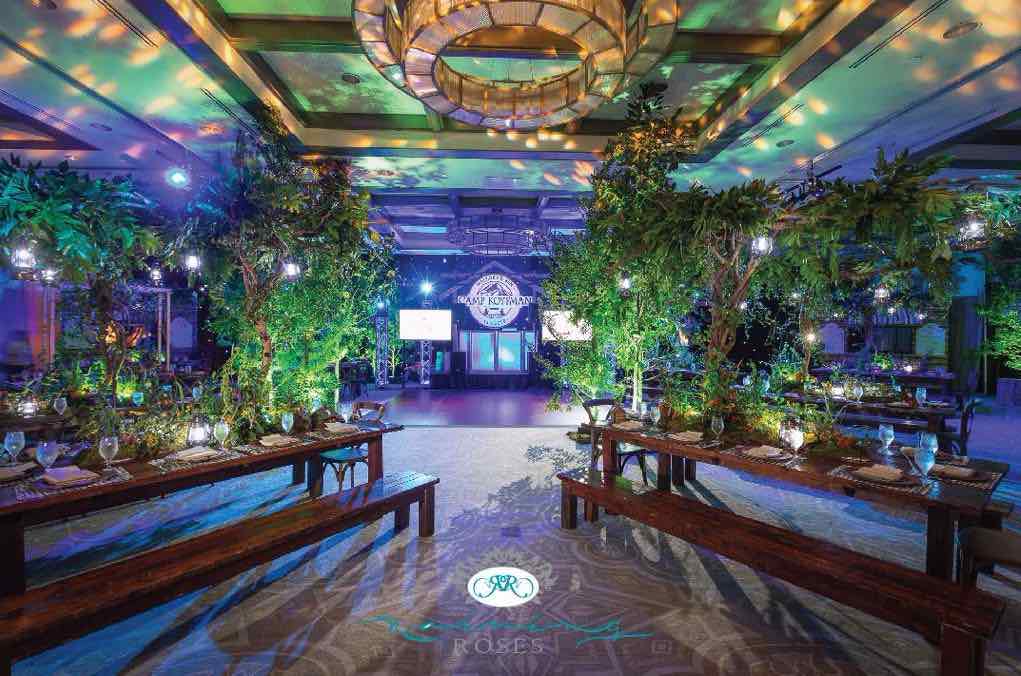 Guests walked through the camp "entrance" into the main area, where special lighting by Get Lit Productions and plentiful greenery and trees from Raining Roses Productions created an eye-catching atmosphere.
Our mahogany farm tables and mahogany benches fit right in with the theme of the summer camp-inspired Mitzvah, evoking memories of a classic camp mess hall, complete with a food canteen!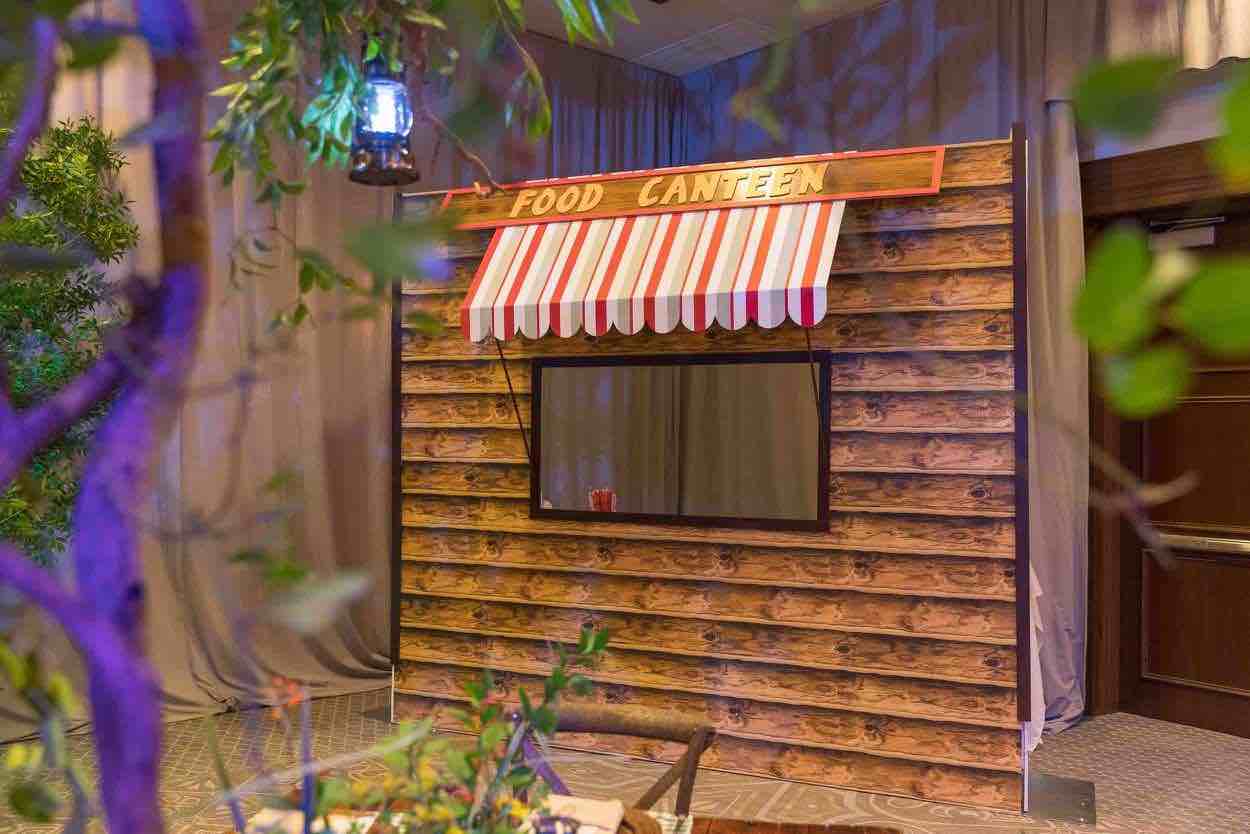 To complete the look, we set the tables with wicker chargers and finished with a special touch in the form of our French country chairs.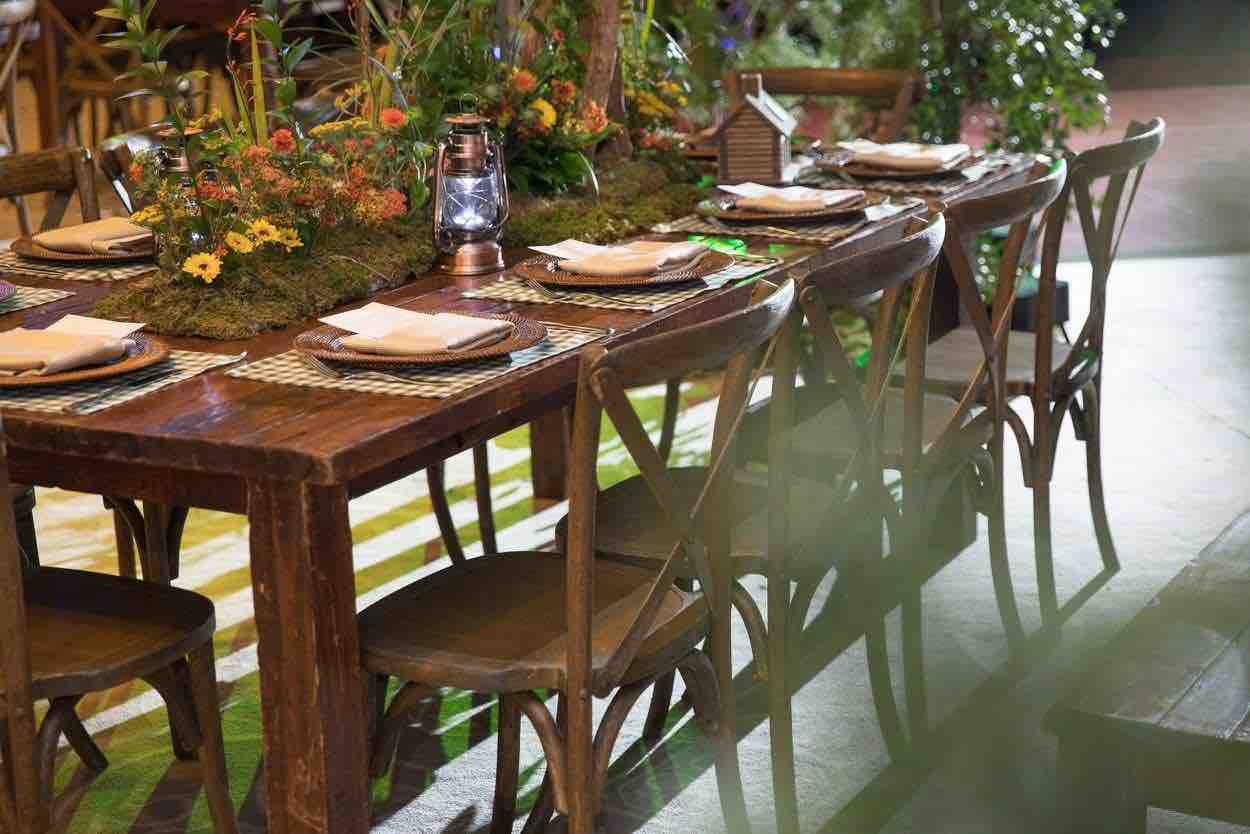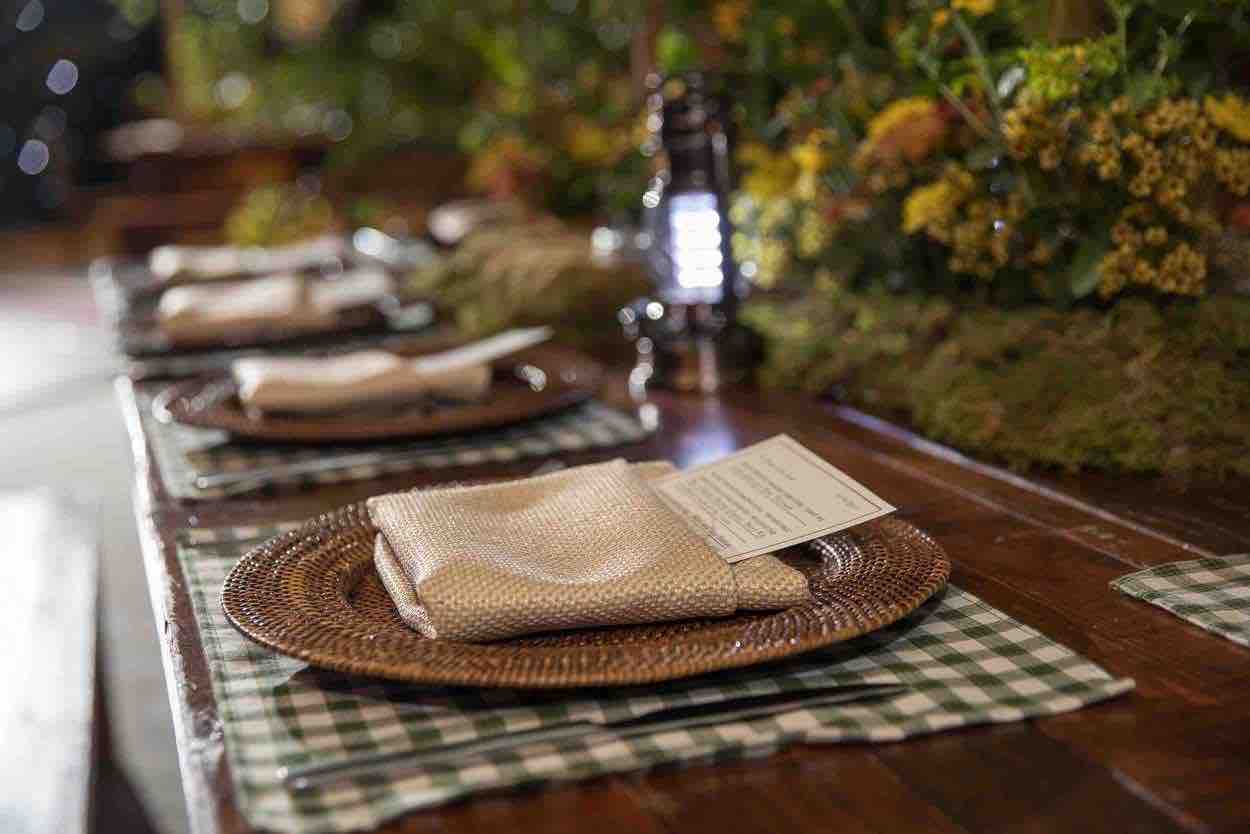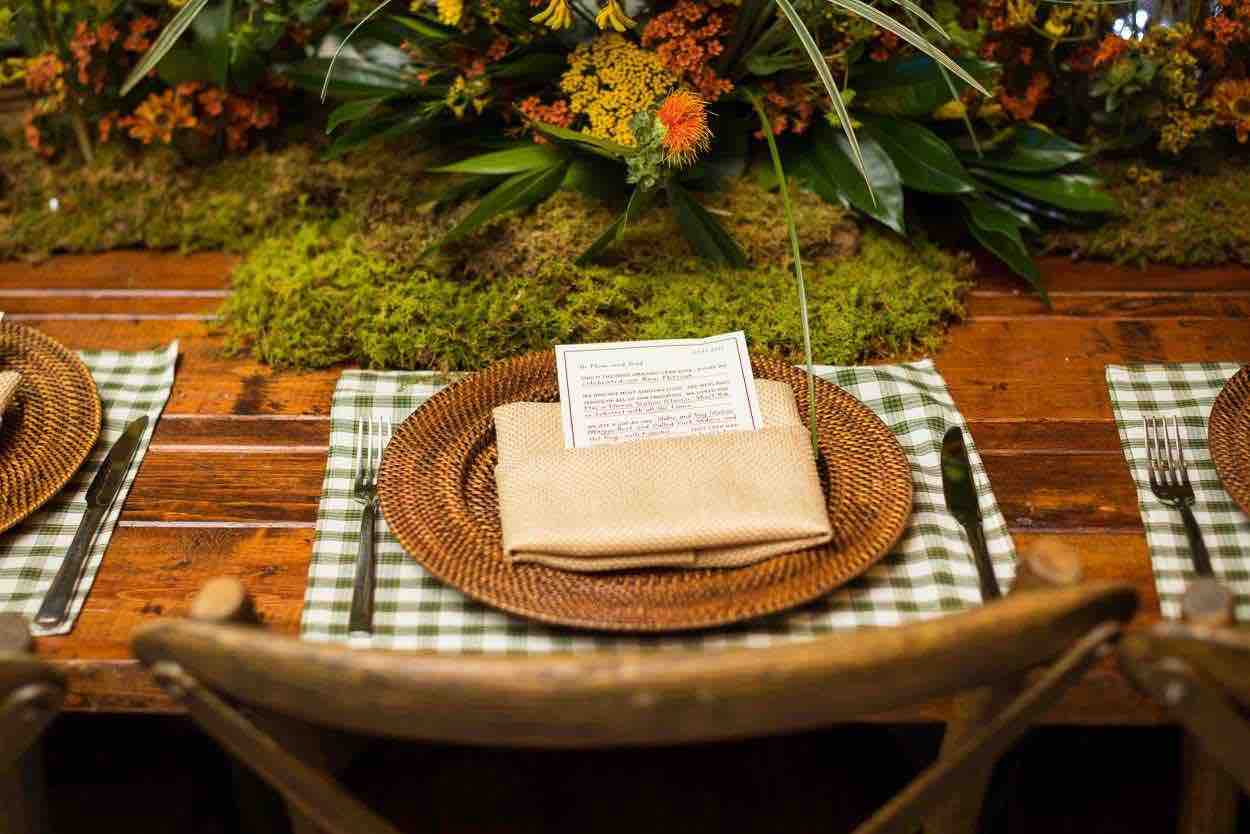 Everyone had an amazing time at Camp Koyfman, and the team at A Chair Affair was thrilled to provide rentals for this special event!
Featured items: mahogany farm tables   |   mahogany benches   |   wicker chargers   |   French country chairs
Vendors: venue: The Alfond Inn   |   Planning: Laurie Anne Campbell – Bliss Event Design   |  Photography: Scott Watt Photography   |   Floral and greenery: Raining Roses Productions   |   Lighting: Get Lit Productions    |   Linens: Over the Top Rental Linens